Claud Debussy's 151st birth anniversary has been marked by an animated Google doodle. A French music composer, Debussy was known to be one of the most prolific figures associated with impressionist music.
Google's animated doodle presents a moonlit riverside scene set to the tunes of Clair de lune (3rd movement from Suite bergamasque) or Moonlight, one of Debussy's best music pieces. The moonlight riverside scene features a star studded sky, flickering streets lights and chimney smoke rising to the tunes of the piece, in addition to a windmill, boats, cycles, cars and balloons.
The scene moves forward to depict rain falling on the river and concludes with two different boats crossing paths and the rowers sharing a red coloured umbrella.
Claude Debussy was born in Saint-Germain-en-Laye, in France on 22 August 1862. He started taking piano lessons in Cannes at the age of seven, where he had moved with his mother during the Franco-Prussian war. Debussy entered the Paris Conservatoire in 1872, where he spent 11 years.
In 1884 Debussy received the Prix de Rome honour for his composition L'enfant prodigue, and a scholarship to the Académie des Beaux-Arts, that featured a four-year residence at the Villa Medici, the French Academy in Rome, to pursue his studies, further. However, he found the the atmosphere at Villa Medici stifling, and left within a year, though he did compose four pieces that were sent to the Academy including the symphonic ode Zuleima, Printemps, the cantata La damoiselle élue and the Fantaisie.
Following the period, Debussy got influenced by German composer Richard Wagner, who had died in 1883. His influence is evident in some of Debussy's pieces including La damoiselle élue and Cinq poèmes de Charles Baudelaire.
Some of his major works include Prelude a l'apres-midi d'un faune, Pelleas et Melisande, Suite Bergamasque, La Cathedrale Engloutie and La Mer.
Debussy died of colon cancer in the Bois de Boulogne in Paris on 25 March 1918 at the age of 55.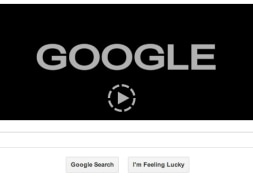 Best Google doodles of 2013