The latest offering from the Google doodle stables, this time around, are wishes for Chinese New Year 2014. The new doodle for the home page of the search engine details a girl on a rocking horse and a man holding up a pair of Chinese lanterns in one hand and a firecracker string on the other. The girl on the rocking horse represents the 'G', the lanterns the "Os" and the man with the crackers the remaining letters.
This year, the Chinese New Year will fall on 31 January. Google, however, has already put up the Chinese New Year 2014 doodle, two days in advance. This is the Chinese Year of the Horse, and every new year is marked with firecracker displays. This explains the doodle's depiction of a rocking horse and the firecracker strings. The Lunar New Year emphasises the importance of energy that comes from fire, and also on wood that fuels the flames thereby keeping the fire burning.
The Chinese Year of the Horse has a history of regional warfare attached to it, with the years 1954 (Battle of Dien Bien Phu) and 1894 (start of the first Sino-Japanese war) notable. The previous Year of the Horse was from 12-02-2002 to 31-01-2003. It was followed up by the Year of the Sheep. The current Year of the Horse begins on 31-1-2014 and will go on till 17-02-2015. Celebrations in most parts of the world, where it is celebrated, go up to a fortnight, till the day of the full moon.
Incidentally, the tradition of celebrating the Chinese New Year dates back to before the advent of both Buddhism and Daoism (also known as Taoism).
For more
Google doodles
, visit
this page
.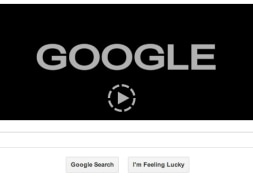 Best Google doodles of 2013
For the latest tech news and reviews, follow Gadgets 360 on Twitter, Facebook, and Google News. For the latest videos on gadgets and tech, subscribe to our YouTube channel.