LG at CES 2016 showcased a new four-door refrigerator that is part of a select bunch of products being touted as the best of what LG has to offer in terms of both technology and design, the LG Signature home appliances.
First and foremost is a huge see-through panel on the right top door which lights up when "knocked on". LG is calling this Knock-on Door-in-Door - duh - and it is built to help you see what's inside your fridge without having to bother opening the door or the freshness of the contents therein. Door-in-Door was LG's idea to allow opening a section of the fridge and not lose complete cooling, and Knock-on takes it even further.
For what it's worth, Samsung has already gone a step ahead and stuck three cameras to the inside of its own CES 2016 flagship fridge, and a huge 21.5-inch Tizen-powered tablet in portrait mode on the outside. It will let you have a peek from anywhere (because Internet), which is extremely helpful when you're out shopping for eggs.
But it looks like LG is ready to go toe-to-toe with the top 0.1 percent of the refrigerator market. The second innovation of the Signature-line fridge from LG is its 'Auto Door Open' feature. It detects your presence with a step-activated smart sensor fitted at the bottom and automatically opens the door when you approach the refrigerator.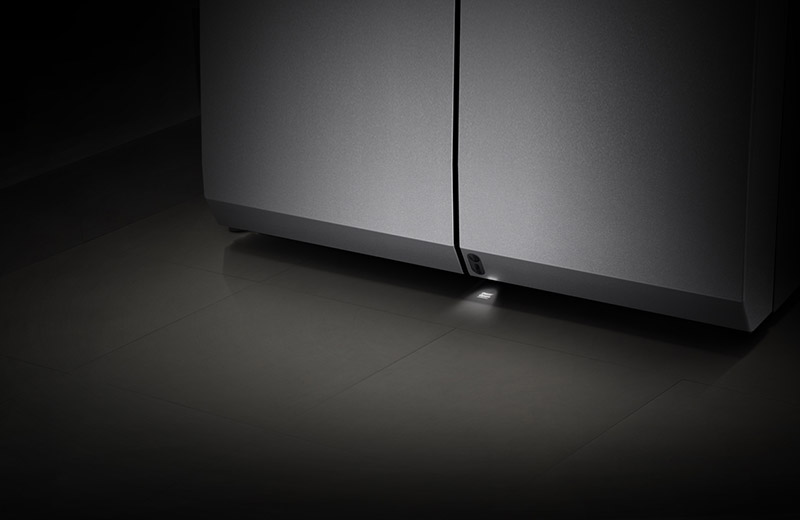 In doing so, LG has made sure of two things: that a) people with babies in their arms will have an easier time and b) a new sideshow for all sci-fi movies from now on. Best of all, LG claims the door knows when a baby or pet is walking nearby and the door doesn't automatically swing open.
LG will offer a 10-year warranty on your purchase, which for the time being will be "soon after CES" in parts of North America, Europe, and Asia at an unspecified price.
For the latest tech news and reviews, follow Gadgets 360 on Twitter, Facebook, and Google News. For the latest videos on gadgets and tech, subscribe to our YouTube channel.
Related Stories