Bram Stoker was born on November 8, 1847 in Ireland and his 165th Birthday is being marked by a Google doodle.
Stoker was a novelist by profession who wrote a total of 19 books during his career. However, his most popular book till date continues to be 'Dracula' which was published in 1897.
As the name suggests, Dracula was a horror novel that revolved around a vampire named Count Dracula and his struggle to relocate from Transylvania to England. During the course of the journey, the Dracula also happens to get into a fight with group of men and women, which is led by Professor Abraham Van Helsing.
Before penning down this novel, Stoker spent substantial amount of time researching European folklore and mythological stories of vampires. The story is narrated as a series of letters, diary entries, telegrams, letters, ship's logs, and newspaper clippings. This style of writing helped in adding a realistic touch to this fictional novel.
However, at the time of launch, the novel Dracula received mediocre response, but became popular after Stoker's death in 1912. He died after suffering from multiple strokes. Now a hundred years after Stoker's death, Dracula novel continues to fascinate readers and a lot of movies and writers still use it as a reference for modern day vampire stories.
A scene from this popular novel has been captured in Thursday's doodle. The scene depicts Count Dracula wearing a long coat, which spreads out just like wings of a bat. The other characters from the book are also featured in this doodle. To make the doodle look a bit sinister, the letters of the word 'Google' are written in red, which is the colour of blood (similar to the first edition Dracula cover) while the rest of the doodle is in black and white colours.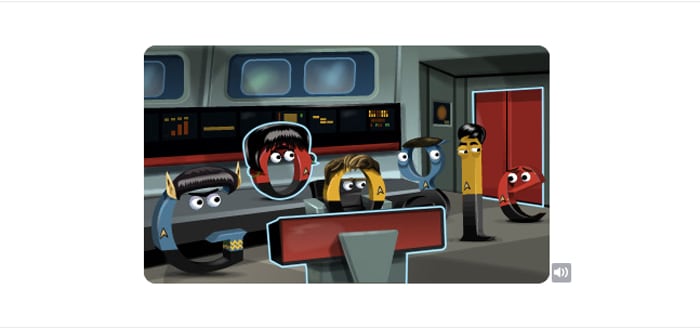 Best Google doodles of 2012
For more
Google doodles
, visit
this page
.
For the latest tech news and reviews, follow Gadgets 360 on Twitter, Facebook, and Google News. For the latest videos on gadgets and tech, subscribe to our YouTube channel.
Related Stories