In what seems to be the
year of the smart watch
, tech giant Apple has applied for 'iWatch' trademark in Japan.
According to a
report
by Bloomberg, Apple, which makes popular devices such as iPhone and iPad, has filed an application dated June 3 with the Japan Patent Office, seeking a trademark for the word 'iWatch' under handheld computers and watches category. The filing was made public last week, as per the report. However, Apple did not comment on the development.
Earlier this year, Bloomberg had reported that Apple's so-called
iWatch is expected to release this year
and that the project is currently being fuelled by the efforts of over 100 engineers being led by Apple design chief Jony Ive himself.
The report had cited "people familiar with the company's plans" to inform that the watch-like device will incorporate task capabilities as seen on the iPhone and iPad, including making calls, a caller ID feature, integrated pedometer for counting steps and sensors for monitoring health-related data, such as heart rates.
A recent report by Apple Insider, also mentioned that
Apple's smart watch is likely to debut in 2014
, quoting Ming-Chi Kuo, an analyst with KGI Securities who regularly offers predictions on future Apple products. Kuo said that Apple might not have adequate resources to develop an iWatch variant of its iOS mobile platform as it would require significant changes to the operating system. He predicted that the device would work independently without requiring to be connected with other Apple devices and that it would offer more secure user identification and biometrics functionality.
Recently, Hon Hai Precision Industry, the company that uses the trade name Foxconn, demonstrated a new
smart watch that can be connected with the iPhone
. A fews days back, Sony had also
officially launched SmartWatch 2
, the successor to its SmartWatch.
It's worth mentioning that companies like
Google
,
Samsung
,
Microsoft
, and
LG
, are all said to be working on bringing their own smart watch-like devices to the market.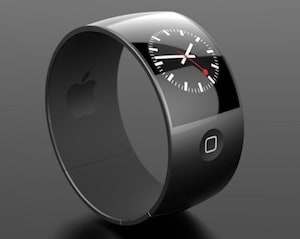 11 Apple iWatch concepts we wish were real