Buying a smartphone or a tablet is overwhelming because there is too much to choose from, but thanks to sites like this one, there's a wealth of research that's been done, and data that's readily available online to help you make a decision. Sure, you might still need to put in a fair amount of effort before you make a decision, but it's better than buying something like a cooler or inverter, where there are a lot of choices, and you don't really have many comparative reviews and details easily available.
That's why we thought it might be helpful to share our own stories of recent purchases, across all kinds of categories. The information here isn't as definitive as our detailed reviews, but if you're lost about what to buy, maybe this new series can help a little.
Today, we're going to talk about how I bought my new inverter.
Given the frequent power cuts, most apartments now have their own diesel generators to supply electricity even in a blackout. But some buildings only provide limited power, others only do it in the morning and evening, so if you're working from home you're left in the dark during load shedding, and of course, not all of us live in a building with a power backup.
The solution is to get an inverter - essentially, a battery system that stores electricity from your mains, and powers your house during any cuts. Because the batteries are being charged on your mains, you're going to see a bit of a rise in your power bills, but if you're working from home and need to be connected all the time, or you just want to beat the heat, it could be worth the money for you.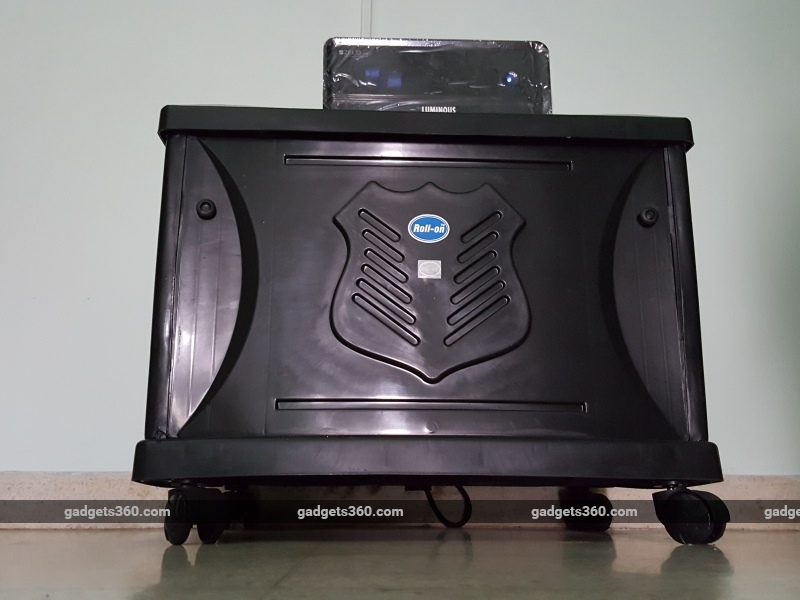 The research
Buying an inverter is a bit complicated though, with lots of choice and few clear answers. Type in inverter in Amazon or Flipkart, and you get a lot of options, and many of them seem to be for very different types of devices.
Figuring this out took a little research - posts like these were a good starting point. Customer reviews on e-commerce websites were not too helpful - there aren't many, and very few actually went into detail. Discussion boards (one of the longest discussions was actually on a motorbike forum) helped find other people who had bought inverters, and were sharing their experiences.
Inverters are pretty simple devices. They have three parts: the actual inverter, which is the unit on top of the box that connects to your mains, controls the flow of electricity, and includes a display to let you know how much charge is there in the unit. There are square wave, modified sine wave, and pure sine wave inverters. Essentially, these refer to the type of output - pure sine wave is the best, as it's closest to the output of your mains, while square wave is one of the simplest designs that is best suited only for low sensitivity applications, such as running your lights and fans. If you're planning to run your TV or PC, then you should go with a sine wave inverter.
The other thing to look at is the power rating of the inverter - the higher this is, the more things you can run at the same time. Of course, the more things you run, the more it drains the battery, so you should first work out what different things you will be powering from the inverter, and buy the inverter according to your needs. For most appliances, you should be able to find this value written somewhere. For everything else here's a rough guide to help you get a sense of what you might need:
Fan: 90W
Tube light: 50W
CFL: 25W
TV: 150W
Set top box: 25W
Desktop PC: 150W
Laptop: 50W
Wi-Fi router: 5W
Cooler: 300W
Mixie: 300W
Induction Cooker: 1500W
The actual numbers will vary, and we've erred on the high side for safety's sake.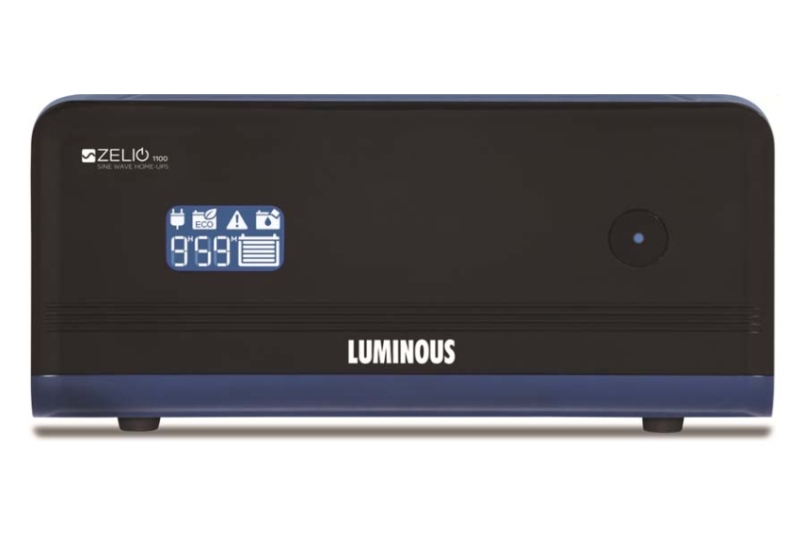 So by this math, if you're running a fan and a light, your desktop and router, you're looking at a requirement of less than 300W. That's great for work, but what about for when the rest of the family is home? Suppose you need three lights, and three fans, plus your laptop and TV. Now we're looking at around 600W. Going a little higher than this, so that people can turn on a few other things, seems a good idea.
The second part of the equation is the battery - that's the biggest part of the inverter setup, and the bulk of the cost as well. The battery is obviously where the stored electricity stays, and the bigger the Ah rating, the more electricity can be stored in it - in that sense, it's not all that different from looking at the mAh value of the battery in your mobile phone.
Now, there are a couple of different types - tubular, maintenance free, and flat plate. The tubular type is the latest one, according to most blogs and other reports we read, and it produces the least air pollution inside your house - if you've seen an old inverter, you know that a fairly corrosive gas buildup around them was pretty common.
When buying the battery, you want to get a tubular battery, with the longest life (around 7-8 years, based on what we've read). The other good thing about tubular batteries is that they require practically no maintenance. You can look after it yourself - all you really need to do is buy some distilled water roughly once a year, and top up the water levels in the battery. There are indicators on the battery that show the water level, and once all the battery water levels are low, you need to top it up.
The size of the battery affects the price, but obviously, the bigger the battery, the longer the backup it can deliver. Going back to our example, assuming that your usage is around 300W (for work) - a backup of five hours will require approximately a 1500AH battery. But ths means that if you are using more lights, and your usage gets to 600W, then the backup will only last for around two and a half hours. So, that's a (very) rough guide to figuring out how big a battery you'll need.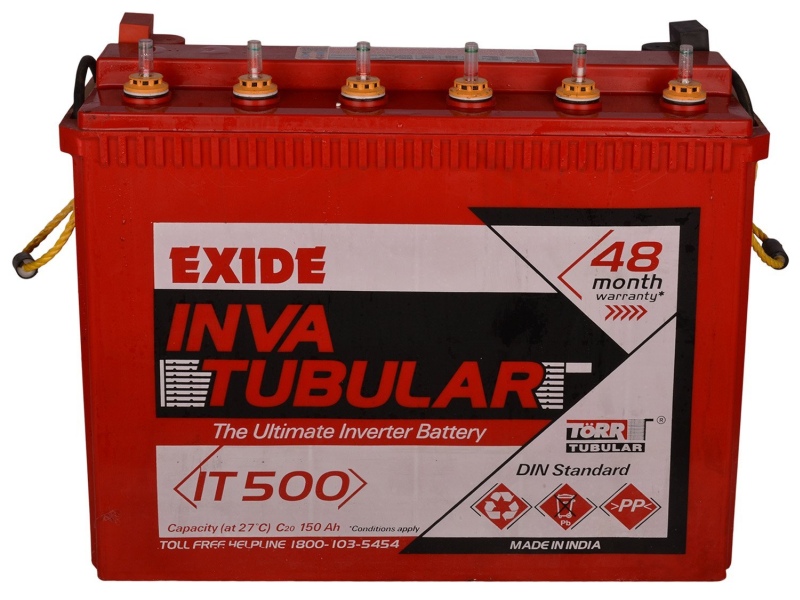 Finally, there's the trolley - this is just a simple plastic frame that your battery is placed in, and the inverter is placed on top of. The trolley typically comes with wheels, and shouldn't cost more than a few hundred rupees.
What I bought
The result of all this research was that I realised that I wanted fairly typical usage out of my inverter. Up to five lights, five fans, an air cooler, and one desktop and Internet router needed to light up, and stay up for around four hours at a stretch since my locality typically sees two hours of load shedding in the afternoon.
For all this, a 1100VA inverter, with a 150Ah battery sounded like a good combination. The next step was choosing which specific ones to buy.
I went with the Luminous Zelio, because it has a sleek design that doesn't look out of place in the house, a very easy to understand display that shows the time required to charge, and the amount of backup in the batteries. It's a pure sine wave inverter that kicks in instantly so a power cut doesn't mean that my connection is temporarily reset, or any other annoyance like that. It's also equipped with a number of other features such as short-circuit protection, and input mains protection.
For the battery, I went with Exide 150Ah tubular battery instead of Luminous, because of the three-year warranty. Most consumer reports also say that this battery is highly reliable, and has easy indicators that show whether its water levels are suitable or not.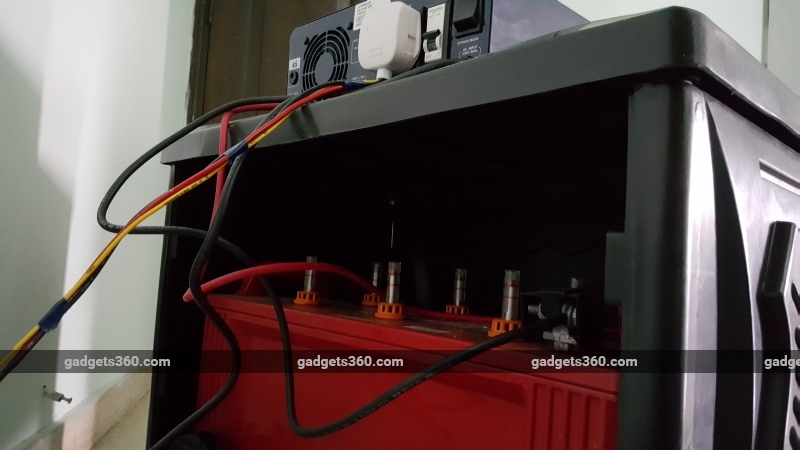 This combination is available online for Rs. 17,750, but if you shop around at local electrical goods stores, you'll probably get a better deal - I was able to get this combination for Rs. 16,000, and the shopkeeper also included a trolley worth Rs. 1,000 as part of the bargain. The other big advantage of buying the parts from a local shopkeeper is that you can tie up with him to do the maintenance work on the inverter. That's easy enough and you can absolutely do it yourself - the only part that needs to be looked at is the battery, and that just needs the occasional distilled water top-up - but the local shop can also send someone annually to check the levels for you, and the other advantage is that then you'll also have someone to call in case of any problems. The system is pretty fool proof, and there's nothing you need to do, but if the backup time suddenly becomes shorter than usual, it could be helpful to call someone in to look at your inverter. Any problems and defects are covered under your warranty anyway, though the maintenance top-up might cost you a few hundred bucks.
My (still short) time using this combination has shown that it works exactly as expected with zero problems so far. The inverter is quiet, doesn't heat up, and during typical usage, offers five hours of backup, which suits my needs admirably. It takes ten hours to charge fully, but since there is no load shedding at night (yet) this hasn't been a problem so far.
If you're buying an inverter, your needs might be different, but unless you're keen to run heavy appliances such as your fridge or to run your air conditioning, you probably should be able to pick up the same combination as well.