Air pollution in India is on the rise, and illnesses caused by it have shot up as well. Today, you can look up the air pollution data for your city thanks to the National Air Quality Index and it paints a grim picture. Delhi is one of the most polluted cities in the world, and over 3,000 people reportedly die prematurely every year in Delhi because of high exposure to air pollution.
Dr. Mukesh Tiwari, an ENT specialist based in East Delhi tells us that the number of patients coming with respiratory issues has been steadily increasing, and spiked in the last one year in particular.
"Every second person in my waiting room these days has some difficulty related to pollution, and the only real advice I can give them is - leave Delhi," says Tiwari. Of course, such a drastic step is easier said than done, as Tiwari himself concedes. He suggests taking steps like covering your face when you are commuting, but says that such steps are only stopgap measures.
Google "pollution mask" and you'll find a host of options on various online sellers, ranging from cheap masks which sell for Rs. 250 for a bundle of 50, to expensive ones that cost Rs. 300 per mask.
"You don't need very expensive ones - look for a carbon filter, and buy simple ones," Tiwari recommends.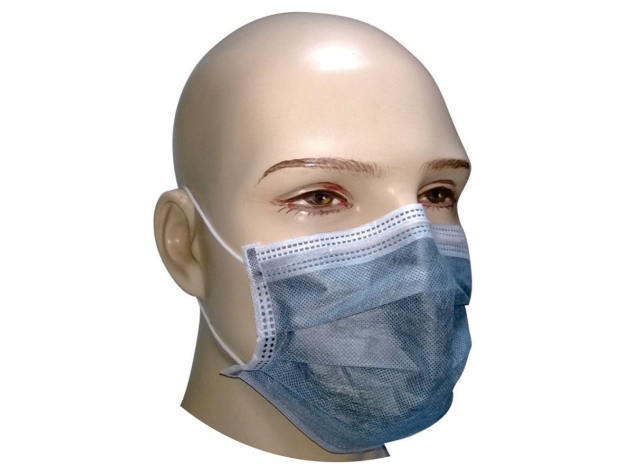 Buying an air-purifier
While a mask might help you during your commute, it isn't something you can wear all-day, every day. The air in your home meanwhile isn't exactly being filtered out from the outside air, so the problem remains the same. The large particles of dust might not be as prevalent, but the WHO has noted that indoor air pollution is a very serious concern, because of things like drying paint, cleaning products, fumes from your fridge, air conditioner, and more.
(Also see: As Pollution Increases, Will Air Purifiers Become Household Products?)
Because of this, maybe it's time to consider buying an air purifier for the house. There are a large number of different models available on the market, but do they actually make a difference?
This correspondent has a history of waking up and having great difficulty breathing for the first half hour of each day, so when Philips offered a chance to try out the AC4014 30 watt air purifier for a few days, it seemed like a good idea. After using it for a few days, the difference in the ease of breathing in the mornings was palpable. Could this be psychological? Possibly. But anecdotally at least, many others have reported similar results.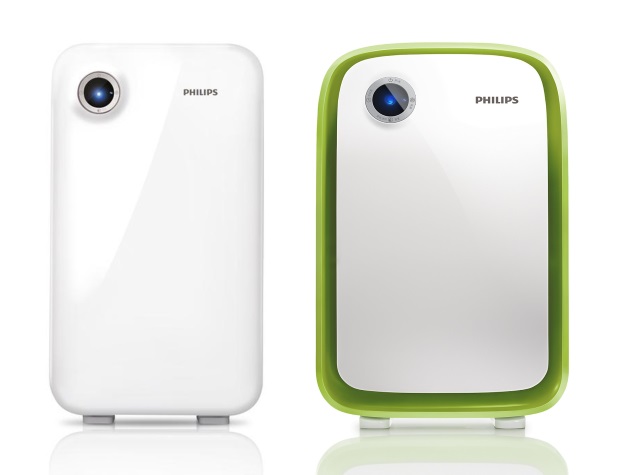 The air purifiers themselves are pretty similar to the water purifiers we're all used to, and which most of us have in our houses. Air purifiers have fans that pull air in and recirculate it through the room. The air is passed through multiple filters to remove dust and suspended particulate matter, and the more expensive ones have something called a HEPA filter. This removes not just dust and mites, but also mold, bacteria and viruses from the air.
The cheapest air purifiers will cost you around Rs. 3,000 to Rs. 5,000, from brands like Kent and Bionaire. These use something called a HEPA-type filter, instead of a HEPA filter, and the difference is important because HEPA is a standard set by the US government.
You can get a Philips 30 watt air purifier at under Rs. 14,000 online and other brands have similar offerings, including relatively high end ones like this one from Blue Air which costs Rs. 50,000 and can purify the air in a 240 square foot room. Eureka Forbes - whose Aquaguard is a well-known name in India - also has an air purifier called the Breathe Fresh, available online at just over Rs. 15,000. This 45 watt purifier can be wall mounted as well, and includes a HEPA filter. You can also check out Sharp; it's purifiers are available from retailer stores at just under Rs. 17,000.

When you're buying a purifier, make sure it has a HEPA filter and look at the size of the room it can clear. There's no point in buying a very powerful air purifier if you're using it in a small room - yes, it will clear the room more quickly, but you're supposed to keep it running through the night, so even leave it on if you're at home, so you don't want to waste electricity. Also look at the number of filters that the purifier has - the more the better, obviously. Finally, find out the cost of replacing the filters - you'll be doing this between once in 6 to 18 months, depending on how regularly you use the air purifier.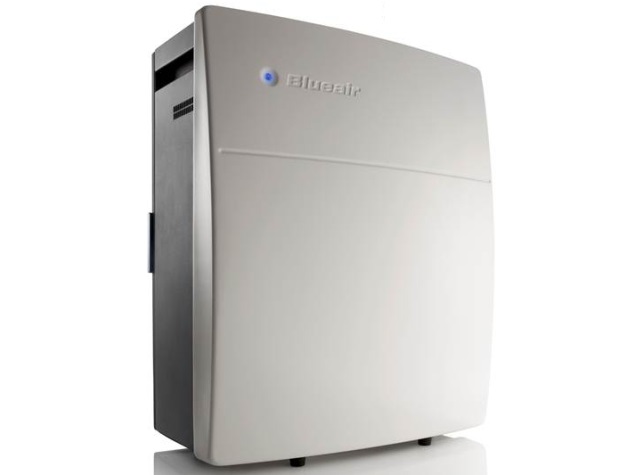 What else can I do?
Full-fledged air purifiers are pretty expensive, and even if you get one, it will only help cover just one room. Aeroguard - Eureka Forbes' air purifier brand - agrees with us, and a spokesperson demonstrated a lightbulb that also supposedly cleans the air in your room.
The Clean Air Glo costs just under Rs. 1,400 for a 5W LED bulb that can also purify a 10-foot by 10-foot room, according to Eureka Forbes.
We were sceptical, but the spokesperson explained how a bulb can clean air.
"What it does is, releases negative ions into the air," he explained. "These ions go into the air, and impart a negative charge to dust and other suspended particles they touch." The negatively charged dust particles are then drawn towards positively charged surfaces such as walls, or the screen of your television. It turns out that the concept itself isn't very new either, and has been used in hospitals a decade ago.
In fact, while Eureka Forbes might be the first example of putting an ioniser in an LED bulb we found, there are already plenty of other products of this type on the market. This includes expensive American imports that cost Rs. 28,000, but also this one from Kent, priced at Rs. 3,000, or a portable model at just under Rs. 500, which you can plug into your car's cigarette lighter.
The system has some drawbacks. Unlike an air purifier, where the dust is removed and stored in the filter in the device, a negative ion purifier still leaves dust in the room. It's also not as effective as a proper purifier, because it doesn't have a fan to draw air in and circulate clean air.
However, the Eureka Forbes spokesperson points out that the impact can still be significant.
"We run our own tests and third-party testing," he said, "and both show reduction of SPM count in a 100 square foot space, in just 30 minutes. In one hour's time, the particles are almost completely settled."
"This is not a replacement of an air purifier," he added, "but those are expensive. Many people can't buy one, and even if you do, will you buy one for the kitchen, for the bathroom? Those are places where this bulb will be useful."
Affiliate links may be automatically generated - see our ethics statement for details.