At an event in Beijing this week, Chinese technology company LeEco showed off a slew of devices including smart TVs, a trio of smartphones sporting controversial new headphone inputs, and a VR headset to name a few. But the company's 'one more thing' moment was the unveiling of its LeSEE self-driving electric supercar.
The presentation focussed on the car's technology and connected services so there was very little in terms of its specifications. Although LeEco did have a slide that mentioned it can reach 130mph (209km/h) which is a fair bit behind of the Tesla Model S' top speed range of 140 to 155 mph (225 to 241km/h). Nonetheless, the company said the final product should best Tesla in "all aspects of performance." However we did get a good look at what we can expect when it is road-worthy.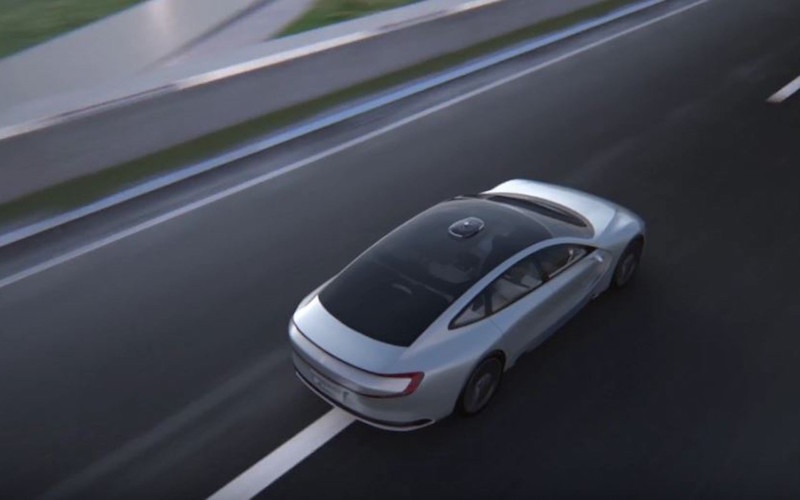 Sporting a rounded design, it's but obvious that the LeSEE is from a company that makes smartphones what with a giant LED screen plastered on the front of the vehicle. According to Ding Lei, Global Deputy Vice President and Co-Founder of Le Supercar, the screen can be used to show information on the driver such as it is an autonomous ride. If the car is being used for cab services, the screen can show if it's available for hire or not. We're not entirely convinced that a huge display on the front of the car is the right idea considering the same information could be shared in a more discreet fashion.
There's an arched transparent roof and what seems to be generous cabin space. The interior sported a futuristic-looking steering wheel with a lit-up centre that quite possibly would replace the traditional dashboard and was complemented by a monitor next to it. It also had ridged backseats that may look uncomfortable but is actually memory foam - a polyuretherane material used in mattresses that can mould to the shape of a passenger's body for maximum comfort. Don't expect rear-view mirrors either, with that function taken over by a suite of cameras. A little discomforting in the event one is damaged, effectively leaving you blind-sided.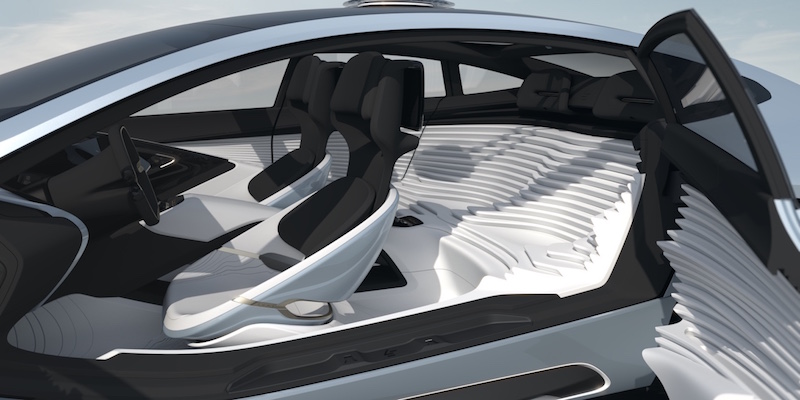 That aside, the car sports a host of features geared towards interconnectivity. The company's suite of bespoke apps for entertainment as well as its EUI (Ecosystem User Interface) skin used on its phones and TVs will be present. Provisions will be taken to so that each passenger's media usage will not impact other people in the car, ensuring that watching a movie or listening to music will not disturb those in the vehicle, although more details on this were not divulged. Expect compatibility with existing LeEco devices as well. "Our phones will be highly compatible with the car," LeEco Founder Jia Yueting said. He showed off its voice recognition capabilities, using his phone to order a ride, and later to show it parking itself.Furthermore, the car includes fully-automated driving, facial recognition, as well as system and path recognition as well. All these go a long way in allowing the car to learn about its user, and to figure out the correct routes. Cabin air filtration will be an option too.
There's the Le Auto Cloud as well. According to LeEco's presentation, it's an open platform that offers one-stop development, configuration, and rapid launch for developers.
The company claims it has 833 patent applications for its car tech. It has been in development for 28 months and will be made in-house. With LeEco announcing its own electric car, we wondered what it would mean for its partnership with Faraday Future and Aston Martin. At a Q&A session after the event, Yueting said "[They are] partners in terms of technology and capital. These are all important components of our global SEE plan."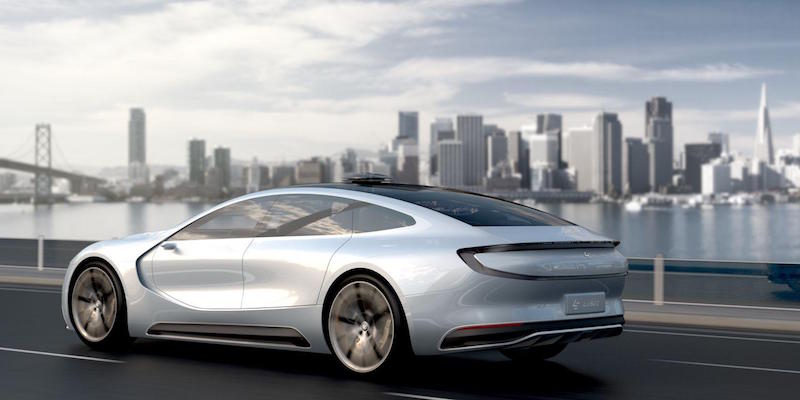 Perhaps the most interesting component of its LeSEE concept has nothing to do with the technology, but rather the business models involved. For one, the company believes it has a huge role to play in LeShare - a time-sharing electric vehicle platform that's present in Beijing and Shanghai with plans to expand to five more cities in China.Electric vehicles and charging resources will be shared between LeShare and LeEco-backed Uber competitor Yidao. In addition to this, LeEco believes that the car will eventually be free, in line with the same business model it has for some of its other hardware, charging users for content, subscriptions or memberships instead, citing the success it has had with its first "free hardware day" in China on April 14.
"On April 14, we held the first free hardware day in China, when we had sales for our smartphones, TVs on our website. We believe that the world is heading for an ecosystem era, where hardware will be irrelevant and rather users will be more interested in the content, value they can get from a device," Yueting said earlier during the event. "Sales of content exceeded two billion RMB [roughly Rs. 20 billion]. When we make content free and stand by users, we put ourselves against competition and have shaken the basis of how the industry has functioned."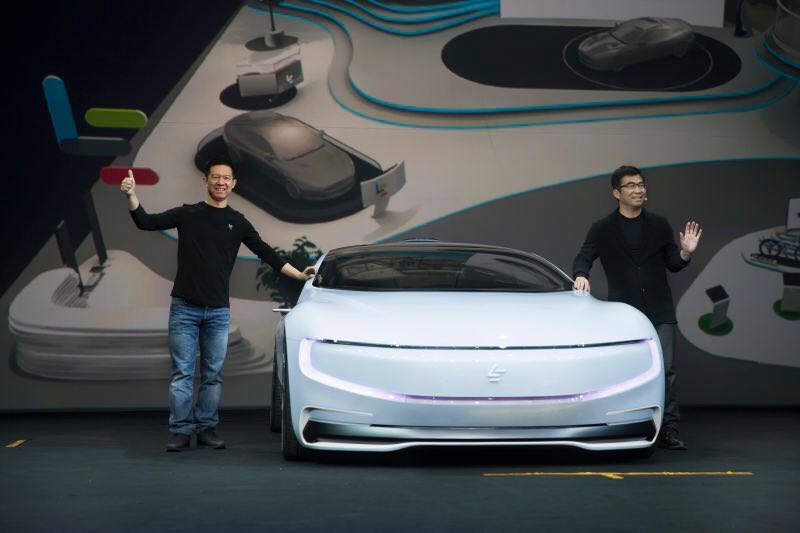 "There's a shared philosophy between our verticals," said Yueting when asked if LeEco will follow the same business model for LeSee as it has for its other hardware.
"One day the car will be free. [The Le See is] a D-class [large-size sedan segment] car. That doesn't mean the D-class is our target market," said Ding in response to a question on the LeSEE's target audience.
"Before we launch the car we may not release the price before that," said Ding in response to a question about how much it would cost.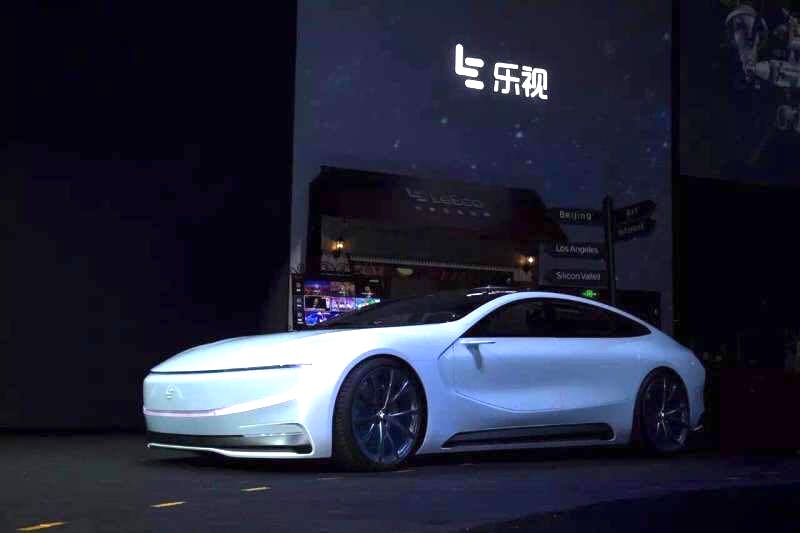 With manufacturing for global rollout slated for 2018, there are still a lot of unknowns. While LeEco is able to charge users for content to subsidise prices on its smartphones and TVs, how it manages to do the same for a car may be a bit of a stretch.
Also, with Internet connectivity being a massive part of the LeSEE, can it function without it? What provisions are present in the event of the lack of bandwidth? It probably is less of a problem in China where connectivity is a given almost everywhere, but it does pose an number of concerns for other nations like India where connectivity is notoriously poor and the notion of paying for content isn't there yet. LeEco's plans are one thing, but execution is what counts.
Disclosure: LeEco paid for the correspondent's flights and accommodation to attend its Beijing launch event.