Are you looking to replace the lights in your home with LED lights? It's a decision that makes a lot of sense, because although the initial cost of LEDs is high, over time they are much cheaper than conventional lighting solutions. If you're running a business, it makes even more sense as the savings are more quickly apparent. Today, you can buy LED lights that can be replacements for 0.5W bulbs, tube-lights, as well as act as street light solutions.
Before you buy an LED though, there are some things you need to know so that you can make a good decision when you purchase. Here are the things to remember to choose the right LED lights for your home or office:
1) Lumens, not watts
Contrary to common belief, wattage isn't an indication of brightness, but a measurement of how much energy the bulb draws. For traditional incandescent bulbs, there is an accepted correlation between the watts drawn and the brightness, but for LEDs, watts aren't a great predictor of how bright the bulb will be.
The next step would be to calculate the bulb's lumens per Rupee. How many lumens does it produce, and how much does it cost? For example, an LED bulb that is 800 lumens and costs Rs. 750 gives you 1.06lms/rupee. This value should be as high as possible (while keeping in mind the quality of the chip and manufacturer we mentioned earlier) and is an easy way of measuring whether you're getting good value for money when you buy a bulb.
2) Choosing the right colour
LED bulbs are capable of displaying an impressive colour range, from purple to red, to a spectrum of whites and yellows. For the home, however, you're likely looking for something similar to the light that incandescent bulbs produce. From Syska's line, warm white and soft white will produce a slightly yellow hue, close to incandescent. On the other hand, bulbs labelled as bright white will produce a whiter light, closer to daylight and similar to what you see in retail stores.
The colour temperatures are measured in a unit called Kelvin (K). A warm yellow light has a lower colour temperature with a lower Kelvin value (around 3000K), giving a comfortable atmosphere. While cool blue light offer higher color temperature with a higher Kelvin value (around 5000K), which is more energising.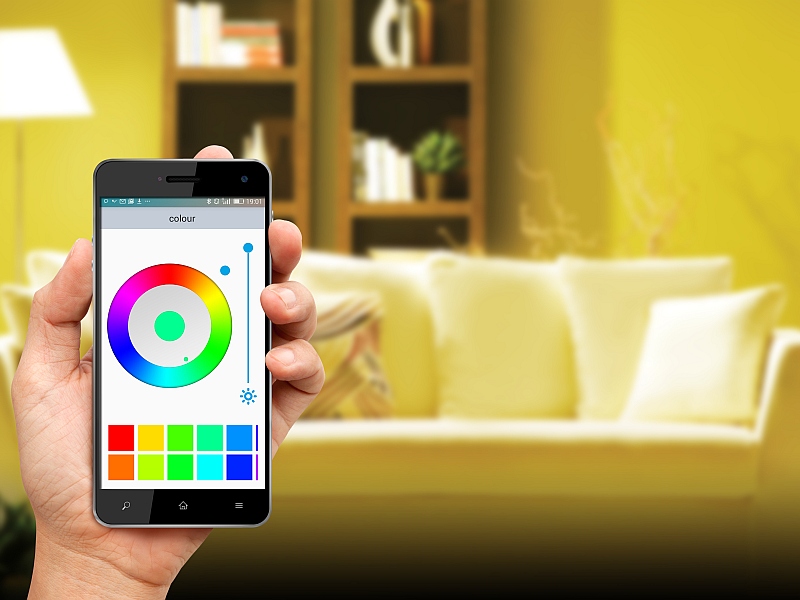 3) Dimmable LEDs
The amount of light in a room helps to create the suitable ambience. Most dimmers you'll have installed were designed to work with incandescent bulbs. These work by cutting off the amount of electricity sent to the bulb, and the less electricity that's drawn, the dimmer the bulb. As you know, this won't have the same effect on an LED bulb, so you'll have to buy dimmable LEDs if you want this feature. Dimming not only saves energy consumption but also extends bulb life, as the power to bulb is reduced.
4) Not all LEDs are created equal
Ever since energy-efficient lighting became a national priority, LEDs have been rising out of the woodwork with the promise of replacing incandescent bulbs with lights that provide the same level of brightness while using less power.
However, as you may have already noticed, not all LED bulbs are created equal. There are many brands of LED bulbs on the market that don't live up to their promises or properly adhere to industry standards. For this reason, it's best to go with a trusted manufacturer.
The performance of the LED light bulb is mainly based on LED chip, so the next important thing that needs to be considered is the type of LED chip used. High quality chips last longer and depreciate less over time, both for light output as well as light quality; however you have to pay more for that quality. So beware of cheap LED bulbs or tubelights made using lower quality Chinese LED chips.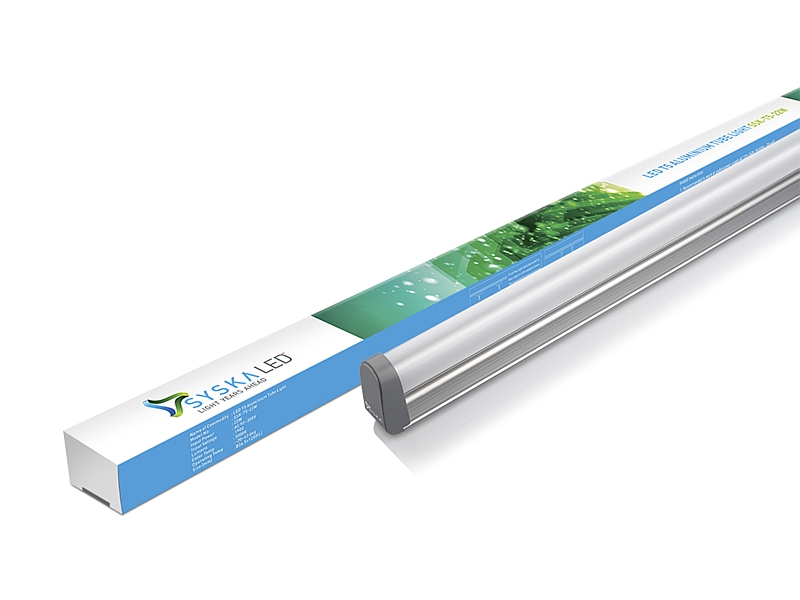 (Also see: The Iota Lite by Cube 26 Is an Affordable Smart Bulb)
5) Lifespan of the bulb
Another important factor is lifespan in hours. For example, SYSKA's LED bulb lasts up to 50,000 hours. If you consider daily use to be 8 hours, that bulb may last 17 years; and for daily use of 12 hours, the bulb may last 11 years.
What's new
LED lighting has opened up a number of impressive possibilities. For example, Syska has a product called the LED Rainbow light - a bulb that allows you to personalise your room to all the colours of the rainbow. The bulb can be controlled wirelessly via Bluetooth, and you can sync your music to the bulb, or set up timers to switch it on or off, or change the colours.
(Also see: Philips Hue Review - Cool With a Catch)
This is only the beginning, and there are going to be many more IoT lighting solutions in the future.
Rajesh Uttamchandani is the Director, Syska LED.