Zhongxing Telecommunication Equipment, the Chinese multinational better known as ZTE Corporation, has launched more than 25 handsets in India so far. It expanded its smartphone portfolio by introducing two new handsets on Tuesday: the ZTE Grand S II and ZTE Nubia N7 Mini.
While the ZTE Nubia N7 Mini will enter the Indian market in or around December or January, the Grand S II is set to launch on November 24 although its price has not been announced yet. We got our hands on the Grand S II and this is what we think about the handset.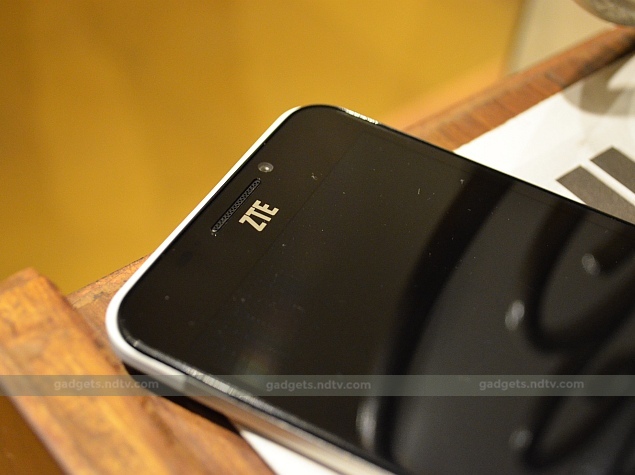 The ZTE Grand S II was introduced at the CES 2014 trade show and was first launched in China earlier in April at CNY 1699 (Rs. 16,375 approximately). The average-looking handset was not very impressive when it first reached our hands. Considering the ever-improving standards of design and specifications for smartphones, the Grand S II does not live up to the 'flagship' status promised by the company.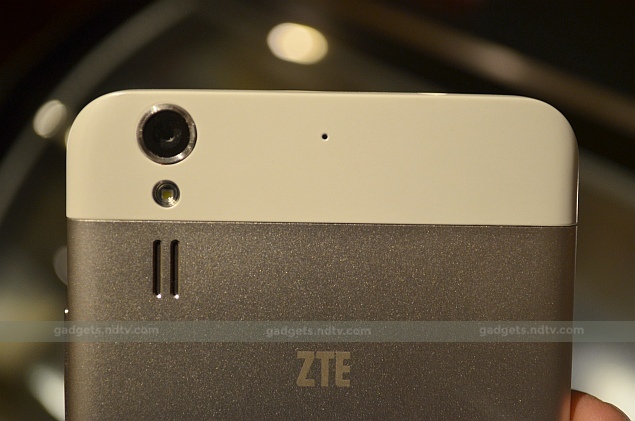 The handset's body is a mix of plastic and brushed metal. While the top and bottom panels on the rear are pure plastic, the middle is covered by a metallic cover which extends around the sides, where the volume buttons and SIM card/microSD card slots are placed. The device measures 157x77x7.9mm and weighs 120 grams. The overall look of the device is average, and it did not feel premium when we were holding it.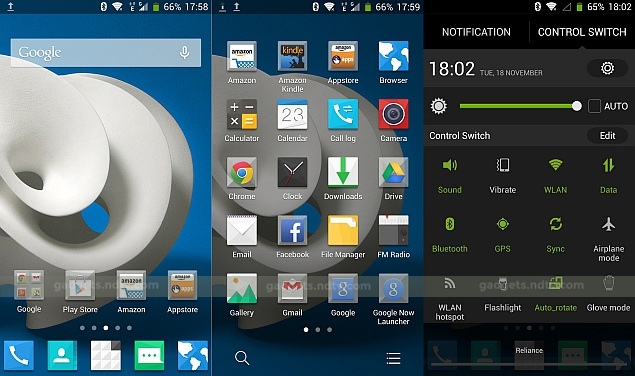 However, the ZTE Grand S II packs in a decent set of specifications. The smartphone is powered by a quad-core 2.2GHz Qualcomm Snapdragon 800 (MSM8674) chipset alongside 2GB of RAM. The 5.5-inch full HD IPS screen is satisfying and quite vibrant, with satisfactory brightness levels. It comes with 16GB of inbuilt storage, which is expandable using a microSD card (up to 32GB). The 2,500mAh battery should be able to power the phone for almost a full day of heavy usage. The ZTE Grand S II also features 3G, Bluetooth 4.0, FM Radio, GPS, Wi-Fi 802.11 a/b/g/n/ac, and a microUSB port as its connectivity options.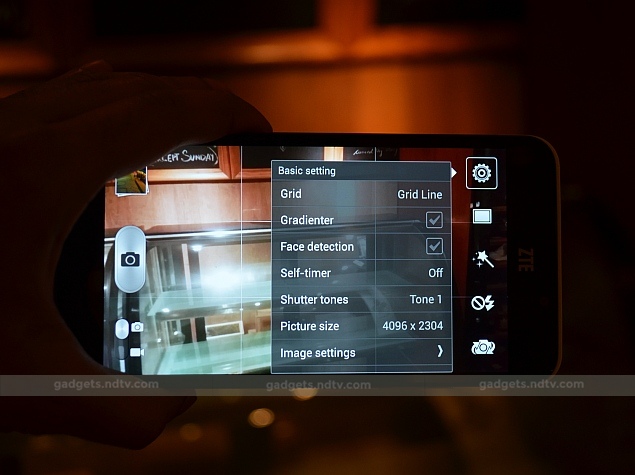 The Grand S II's 13-megapixel rear camera, though promising a better shutter speed than most other handsets, failed to impress us when it came to indoor and low-light photography in our preliminary tests. The resulting images were seemed to lack detail and were slightly blurry. However, we had fewer problems when using camera in daylight. The 5-megapixel front-facing camera also seemed to work just fine and should be good enough for video chats. The camera app's interface is cluttered with a number of options and mode icons on both sides of the screen.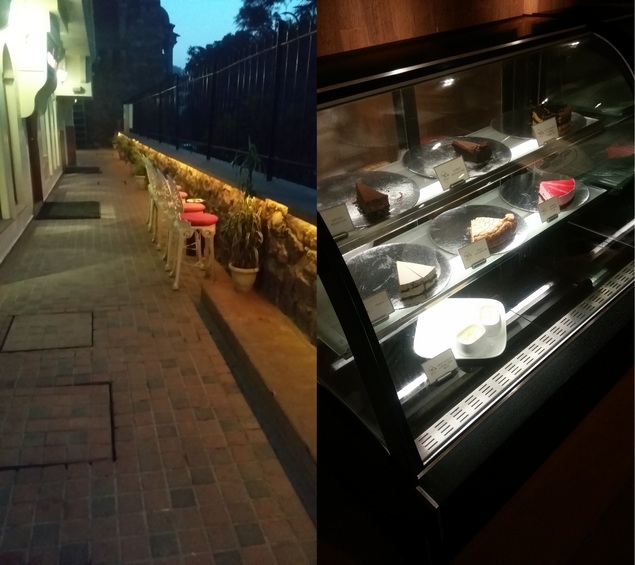 In our short time with the ZTE Grand S II, we found that performance was good enough. Opening and switching between heavy applications was smooth and stutter-free. However, the handset was running on the dated Android 4.2 Jelly Bean operating system, which is a little hard to digest. There is no word on plans to update the OS update as of now. At least ZTE's custom user interface has been improved as compared to the version we tested on ZTE's recent V5, which took a while to get used to. Notably, animations have been toned down, such as when opening the app drawer, locking/unlocking the handset and scrolling in the notifications shade. Even so, fans of stock Android 5.0 Lollipop will not be happy at all.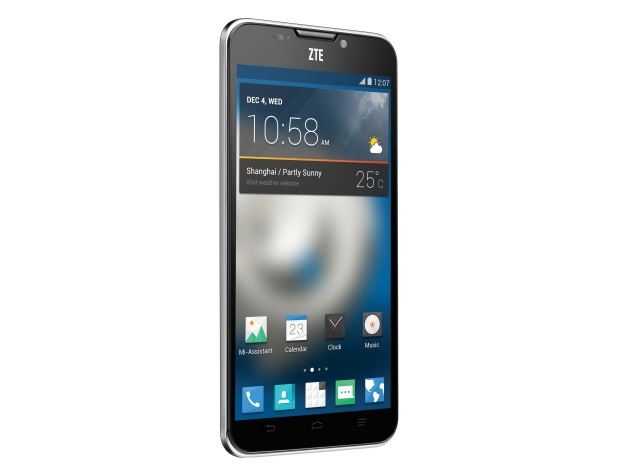 Our overall first impressions of the ZTE Grand S II were mixed, as the handset performed well in some areas and disappointed us in others. The smartphone performed smoothly, without any lags in our limited time with it at the launch event, but on the other hand, the quality of low-light photography and the outdated version of Android were major turn-offs. Based on this phone's specifications, the Huawei Honor 6 and the recently launched Lenovo Vibe X2 seem like better alternatives. Do stay tuned for more detailed observations and comprehensive test results in our full review.