Micromax subsidiary Yu Televentures released its second smartphone on Tuesday, the much-anticipated Yu Yuphoria. The company used all available tricks to build pre-launch hype around the phone - from crowdsourcing the name and display size to audacious teaser videos. So does the Yu Yuphoria live up to the hype? We've received a review unit and here are our initial impressions of the smartphone.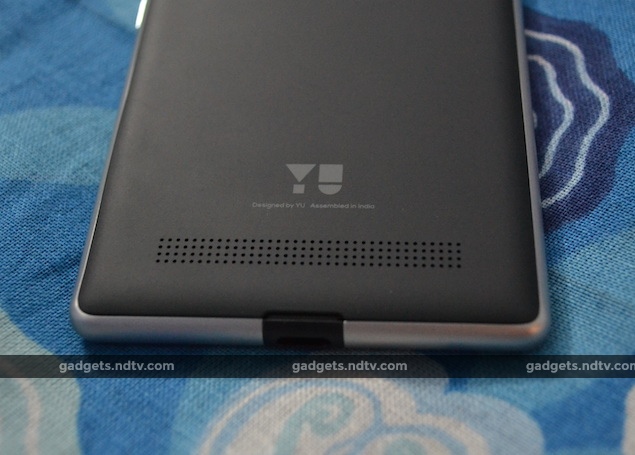 Rahul Sharma, the founder of Yu, spent a considerable amount of time talking about the design of the Yu Yuphoria. Sharma stressed on the 'metal build' of the Yuphoria, and how it gives the smartphone an edge over its rivals in the price bracket. That sounds good in theory, but in practise, the Yu Yuphoria has a metal frame and the rest of the body is made out of plastic. The back, in fact, is made out of a very thin sheet of plastic that feels extremely flimsy when removed. The back is also prone to smudges.
( Also see: Yu Yuphoria vs. Yu Yureka )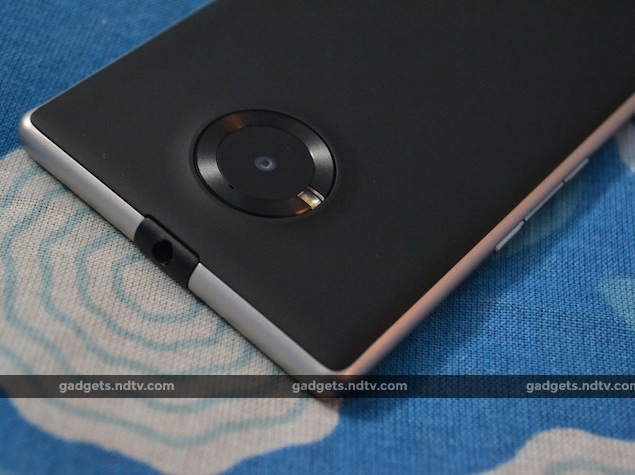 The centred camera at the back with a nice, big ring around it, broken only by the LED flash give the Yu Yuphoria a distinctive look. The 3.5mm headphone jack and Micro-USB ports are also centred on the top and bottom edges respectively, but we are not fans of the black plastic strip enclosing the two ports - we would've prefer a cleaner look. We also liked the placement of the volume buttons on either side of the power button, another touch that makes the Yuphoria stand out from most of the crowd.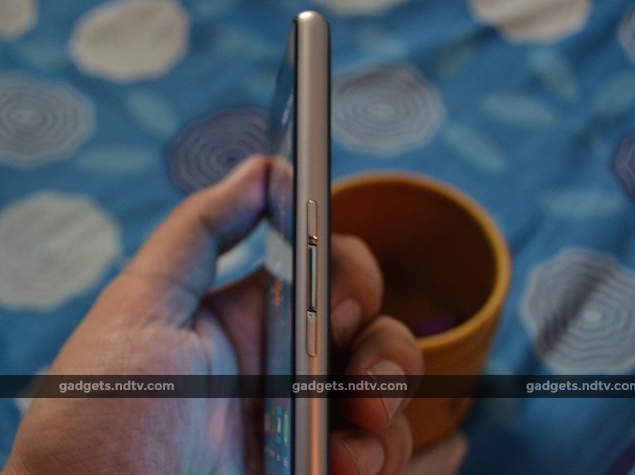 The metal frame adds to the bulk of the Yu Yuphoria, and the smartphone feels heavier than it looks, but not uncomfortably so. The 5-inch 720p display looks pretty decent for the price and offers good visibility, even outdoors. However, reflection can be a problem. The Yu Yuphoria comes with on-screen buttons.
In terms of specifications, the Yu Yuphoria is a dual SIM 4G smartphone powered by a Qualcomm Snapdragon 410 chipset alongside 2GB of RAM and 16GB of internal storage that's expandable via a microSD card. That puts the Yuphoria head to head against the Xiaomi Redmi 2 (Rs. 6,999) and the Motorola Moto E (Gen 2) 4G (Rs. 7,999), both of which come with 4G support.
(Also see: Yu Yuphoria vs Xiaomi Redmi 2 vs Motorola Moto E (Gen 2) 4G )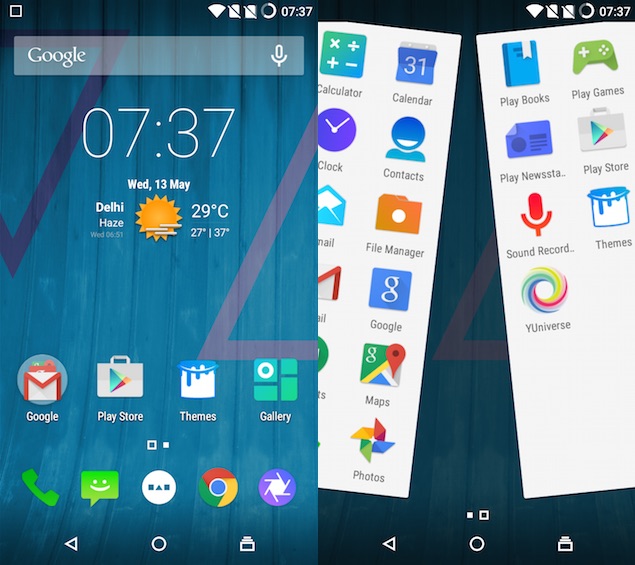 In terms of software, Yu Yuphoria comes with the Cyanogen OS 12 that's built on top of Android 5.0 Lollipop. Yu Yureka users reported a few issues, especially after CM12S was rolled out to them over-the-air, so one hopes the Yuphoria experience is better in that regard. We'll put the Yu Yuphoria through the paces as part of our review process and share our detailed findings on the smartphone's performance, camera, and everything else. Stay tuned.