Intel collaborated with Xolo to bring out one of the first Intel-powered Android phones - the X900 - around two years ago. Ever since then, Xolo has tried to position itself as a premium yet affordable smartphone brand. Compared to the other brands that operate in its price range, including the 800 pound gorilla Samsung, Xolo makes phones that seem like good value options.
Their newest smartphone, the Q1010i, is an upgrade to the Xolo Q1010 and comes with the promise of a competent camera featuring Sony's Exmor R sensor. Its closest competitor is the mighty Moto G. We put it through its paces to find out which one will come out on top.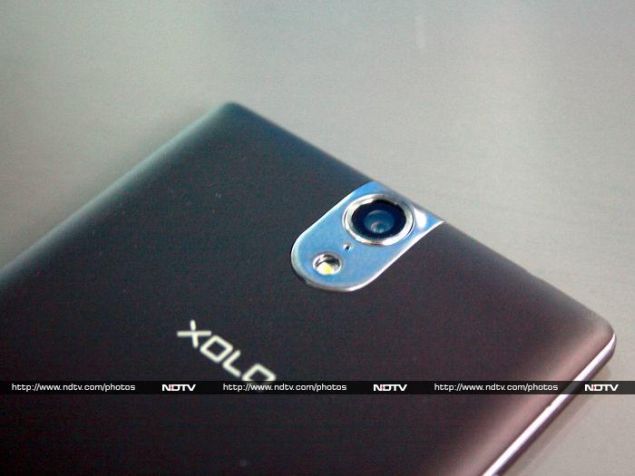 Design, Features and Specifications
This unassuming black slab of a smartphone tries to avoid being too boring by introducing a chrome trim along the edges, and a matte rear cover which also provides a good grip. Despite its large screen, Xolo has managed to keep the device compact with uniform weight distribution, and we found that it fit well in our hands. Reaching the top of the screen with our thumbs was easy too.
On the left edge is a thin volume rocker and on the right edge is the power button. A 3.5mm jack and micro-USB port are on the top and bottom edges respectively. Right below the screen is a three-button capacitive setup for navigation. The buttons are coloured grey, and are not too visible against the black body of the phone. Above the display are the earpiece, front camera, hidden notification LED, and array of sensors. Once we pried open the rear cover, we found the non-removable 2250mAh battery, and two micro-SIM card slots, and a micro-SD card slot.
The 5-inch 720p screen on the Xolo Q1010i has a density of 299ppi. This is a really good screen and almost rivals the Moto G's razor sharp display. Text is crisp and images spring to life. Under direct sunlight, the screen's legibility is good. Even the viewing angles are pretty good.
Under the hood is a Mediatek MT6589 1.3GHz quad-core processor with integrated Mali-400MP2 graphics. There is 1GB of RAM and 8GB of internal storage on the Q1010i, which is a bump up from the Q1010's 4GB. Moreover, the 8-megapixel camera now features Sony's Exmor R sensor with an f/2.0 aperture. There is no change to the specification of the front camera. It is the same 2-megapixel unit seen on the Q1010.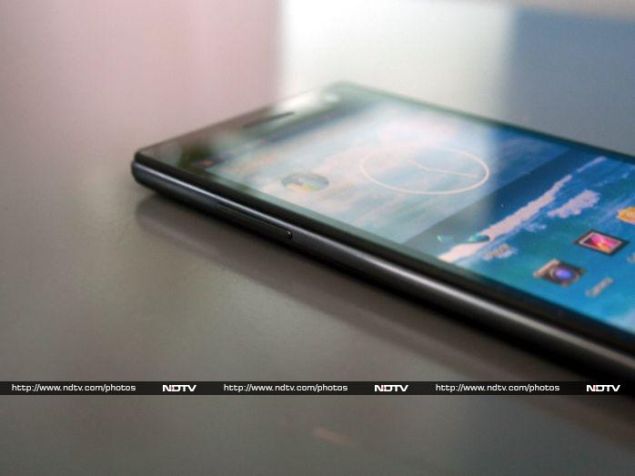 Software
Another salient feature of Xolo phones is that apart from adding a few extra apps, the core Android operating system is mostly untouched. The Q1010i runs Android 4.2 but the company has promised an update to Android 4.4.2 (Kitkat). In fact, we did receive the message for a software update during the course of our review but for some odd reason we couldn't download it. There's nothing new to be said about 4.2, which we have covered in great detail before. However, we'd like to take a look at the additional apps that are present.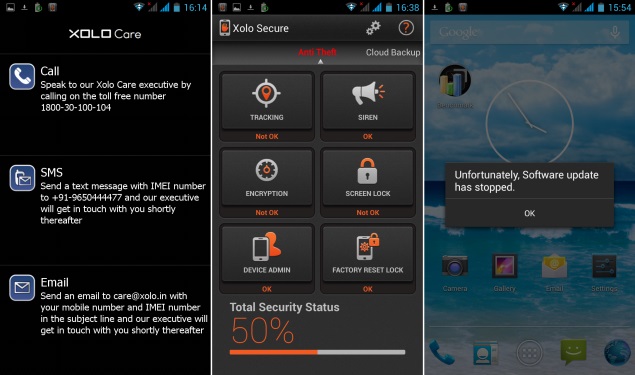 Apart from the slew of common Google apps, there are three Xolo branded apps. Xolo Care provides users with options to call, SMS or email a customer care executive to solve any issues with the phone. This substantiates Xolo's initiative to provide better customer service. For battery performance management, there is a Xolo Power app. Xolo Secure can configure anti-theft features and also provides a backup and restore feature for messages, call logs and contacts, but needs you to link your Google account. All three apps are really useful in our opinion.
Camera
We doubt there is a single phone in this price range with a competent camera. Keeping that in mind, Xolo has made a smart move by fitting the Q1010i with an 8-megapixel Sony Exmor R sensor, which is supposed to perform better in low light. Let's find out if it can deliver.
In our daylight testing, the camera captured really good images with very low noise levels. Sony's camera sensors are typically inclined towards slight oversaturation, which makes colours pop. Sure enough, the images we captured with this phone had slightly exaggerated colours too. A lot of people will like this, but remember that the colours are not really natural.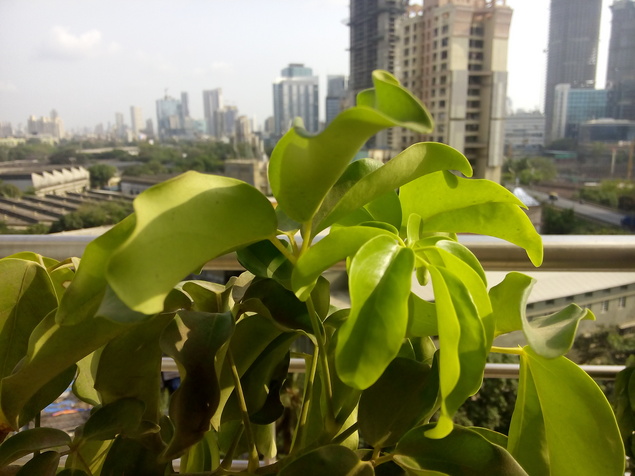 In low light, the camera manages to focus and capture decent images. Of course there is quite a bit of noise, and if you aren't steady while taking photos, you'll probably end up with blurred images. Even so, the camera on the Xolo Q1010i is far ahead of its competition. In fact, even 1080p video taken with this phone has great detail and colour.
On the other hand, no matter how much we tried, we always ended with smudged images on the 2-megapixel front camera.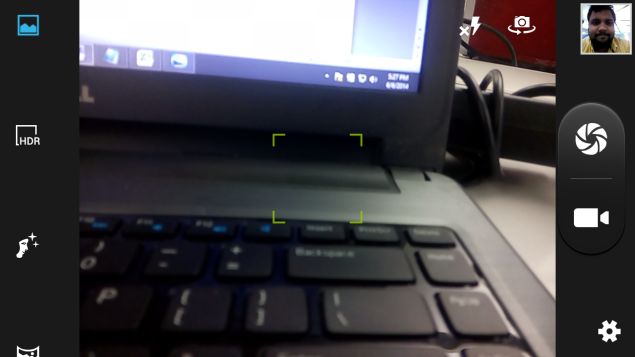 For all the camera's capabilities, it's a pity that Xolo didn't innovate with the camera app. It is the same one from the days of Android 2.3 (Gingerbread). Thankfully, there are very good replacement apps in the Play Store.
Performance
Till now, it's been all hunky dory for the Xolo Q1010i, so there has to be a caveat somewhere right? Well, the benchmark numbers were far below our expectations.
The phone scored 17,055 and 5,874 in AnTuTu and Quadrant, respectively, which is fairly okay. Things go downhill with the graphics benchmark scores. The intense GFXbench and 3DMark Ice Storm tests returned dismal scores of 6.6fps and 2973 points. Quite clearly, the Mali-400 MP2 is insufficient for the Xolo Q1010i. The cheaper Micromax Unite 2 has the same SoC but a lower resolution screen, which explains why its graphics scores are much better. The HD screen on the Xolo Q1010i is probably too much for this hardware to handle.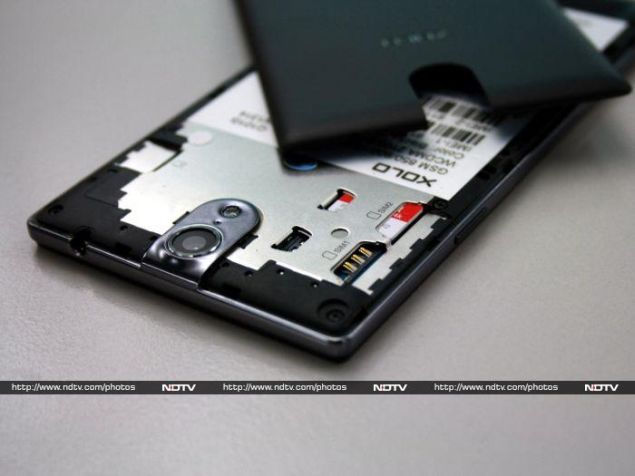 In real-world usage, we found that scrolling through the homescreens was smooth and apps opened fairly fast too. The performance issue was most apparent when we tried to play full-HD videos. The phone tried playing them with all its muscle power, but really struggled. Low-resolution videos played fine. This is a letdown because in this regard, the Q1010i cannot hold a candle to the Moto G which screams through HD videos. The battery life is good, though, and the phone lasted us seven hours and 13 minutes in our video loop test. Voice call clarity is good too.
Verdict
If you need the best possible camera and have a budget of Rs. 15,000, the Xolo Q0101i is clearly the smartphone to consider. In every other department, the Moto G is superior. Buyers should also take a look at Lava's stylish Iris Pro 30 and its younger sibling, the Iris Pro 20.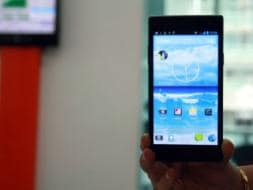 Xolo Q1010i in pictures