Indian smartphone maker Xolo has launched a slew of devices in the past few months. The recent one to join the league is the Xolo A1000. Just like the previously launched Xolo A700 and Xolo A800, the smartphone packs in a 1GHz dual-core Mediatek MT6577 processor along with 1GB RAM. Carrying the price tag of Rs. 13,990, this smartphone is directly competing with the likes of Micromax Canvas A116 HD, Spice Stellar Pinnacle Mi-530 and Karbonn S1 Titanium. So is this smartphone a good challenger in this smartphone category? We find through this review.
Build/ Design
In the recent past, there have been plenty of large screen smartphones introduced by Indian manufacturers and Xolo A1000 is also one amongst them.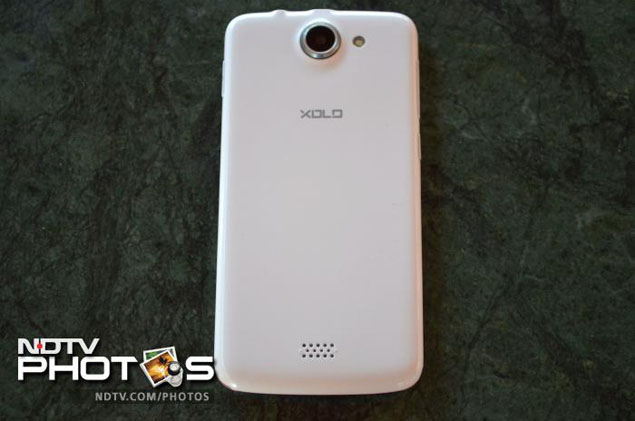 However, most Indian brands have not been paying a lot of attention when it comes to the design aspect of their product. This is an area where Xolo A1000 scores, as it comes with decent looks and a good build quality. In fact, in terms of pure looks and build quality, the Xolo A1000 scores well above the Micromax A116 Canvas HD and Spice Mi-530.
We got a white unit, which comes with colour co-ordinated earplugs and a charger. The smartphone features slightly curved corners with a thin chrome lining gracing the sides.
The volume rocker and camera shortcut button are present on the left panel of the smartphone and a power button on the right. The placement of the camera shortcut button is a bit odd. In most smartphones, it is on the right panel so that after composing the shot, you use your right hand to reach for the top of the smartphone.
However, in case of the Xolo A1000, you will have to reach the bottom of the smartphone with your left hand to click an image. This camera shortcut button also doubles up as a button to capture screenshots. In most other Android smartphones, you will have to use a combination of buttons to capture screenshots but not in this one.
The 5-inch screen takes most of the front and there are three embossed buttons - Back, Home, and Menu. The front camera is placed on the top, the usual sensors and the earpiece. The top panel houses the 3.5mm jack and USB/ charging port.
The rear panel has an 8-megapixel camera, the speaker and the Xolo branding. Just like the Micromax A116 Canvas HD, the camera lens of this smartphone too is protruding outwards, which is a bit of a turn off. Also the back panel feels slightly plain. A textured pattern at the back would have added to the design value.
The thin back panel can be easily removed to access the battery, the dual-SIM slots and microSD card slot.
The Xolo A1000 is just 8.8 mm thick and fits nicely in the hand. Xolo has used One Glass Solution (OGS) technology to keep the smartphone slim and it claims that unlike all other 5-inch smartphones, the Xolo A1000 should not be referred to as a 'phablet' since you can easily use it with one hand. In our testing, we found that most of the commonly used functions like swiping through menu, making calls, accessing music, et al can be indeed be done by using just one hand.
Overall, we think that this is one of the better-designed smartphones by an Indian brand that we have come across.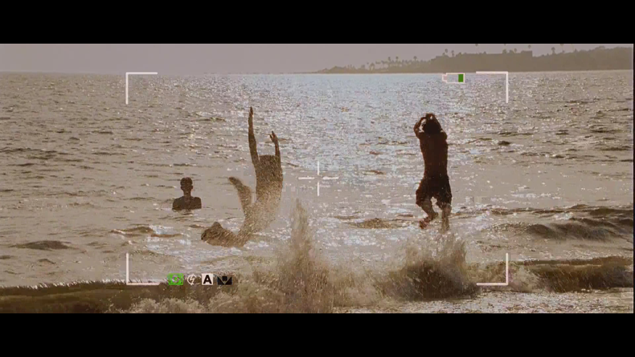 Display
Both Xolo A1000 and Micromax Canvas HD sport a 5-inch HD touchscreen display with 1280x720 resolution. The only difference is that Micromax A116 Canvas has a 294ppi pixel density as opposed to Xolo A1000 that offers 295ppi.
Text, icons, images and videos look sharp on the Xolo A1000 and the viewing angles are quite wide. As a matter of fact, we found that the display quality to be slightly better than the Micromax A116 Canvas HD, while the viewing angles are pretty good as well.
Under sun visibility on the Xolo A1000 is very good. The screen used in this smartphone is reflective. The touch response of the screen is also good.
Camera
The smartphone comes with an 8-megapixel autofocus rear snapper with LED flash and a 1.2-megapixel one on the front. There is no lag in clicking images. The images taken through the rear camera are decent under daylight. Pictures clicked indoors are respectable as well.
There are quite a few handy camera settings available to aid your photography needs such as white balance, auto focus, flash and select timer. You can also tweak the colour effects to mono, sepia, negative, aqua, blackboard and whiteboard.
There is also an HDR (High Dynamic Range) mode in the camera, which balances the light range of the image and comes in as a handy feature to help click high contrast images.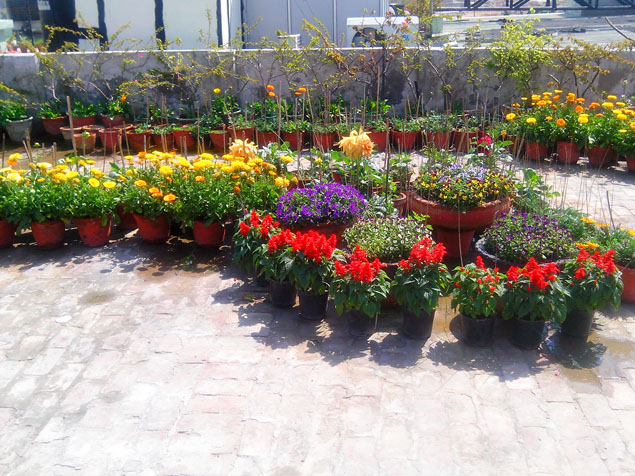 The camera takes good quality videos but these video clips are saved as .3GP files, which is an older file format.
The images captured with the front camera are pretty much a standard affair.
Software/ Interface
The Xolo A1000 runs on Android 4.1.1 (Jelly Bean). It is pretty much the stock version of this operating system. There are five customisable home screens that can be filled with app shortcuts and widgets.
There company has not pre-loaded many apps on this smartphone. However, just like the other smartphones in the Xolo series, this device also comes pre-loaded with the Xolo Care app. The Xolo Care application helps customers to contact the customer care service via SMS, email or phone call. Apart from that, the smartphone also comes with a custom ToDo app. Like the name suggests, this app helps you in planning your work and achieving your tasks in a stipulated period of time.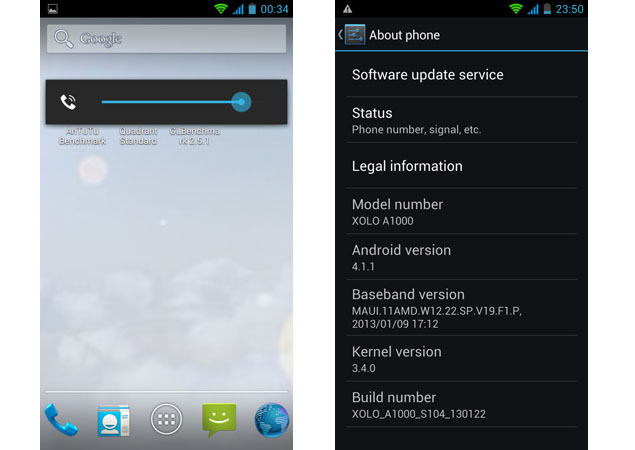 The other apps can be downloaded through the Google Play Store.
Performance/ Battery
This smartphone is powered by Mediatek's dual-core MT6577 chipset, which clocks in at a speed of 1GHz. This is coupled with 1GB RAM. The Xolo A1000 is quite responsive and we did not encounter any lags or crashes while multi-tasking.
The gaming experience on the smartphone is good too. We tried playing popular games such as Temple Run, Angry Birds and Subway Surfer on this smartphone and did not experience any hiccups.
Xolo A1000 comes with a built-in storage of 4GB and can be further expanded by up to 32GB via a microSD card.
The smartphone comes with an audio player that can play MP3, WAV and MIDI formats. While the video player can play MP4 and 3GP formats but not AVI files. This, of course, can be fixed by download third-party apps.
The audio quality is good both on the headphones and the loudspeaker. The video quality on the device is good as well.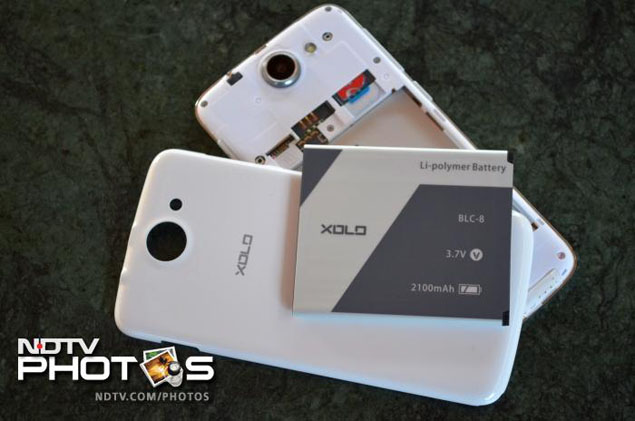 The Xolo A1000 comes with a 2,100mAh battery that lasts a day with moderate to heavy usage.
The Xolo A1000 comes with a stock Android browser and webpages render well on this smartphone. It is a dual-SIM smartphone, supporting dual standby.
Verdict
If you are looking for a large screen Android smartphone with a budget in mind, then Xolo A1000 is worth considering. It is a good-looking smartphone with sturdy build quality. To top it all, the smartphone also packs in an impressive display.
Though the device does not give any lags in multi-tasking or playing games, but if you still prefer a quad-core processor, then you might like to consider Micromax A116 Canvas HD (Review | Pictures). Another quad-core smartphone that one can look at is Karbonn S1 Titanium. This smartphone comes with a smaller screen and an inferior display. Moreover, the battery too is relatively smaller and at Rs. 10,900 so is the price.
Spice Stellar Pinnacle Mi-530 is another dual-core offering from Spice which comes with a larger 5.3-inch screen size, but an inferior display as compared to Xolo A1000 and costs exactly the same.
It's noteworthy, that we have not done full-blown reviews of Karbonn S1 Titanium and Spice Stellar Pinnacle Mi-530 smartphones up till now and should be able to give better comparison after that.
Consumers who do not mind shelling an extra Rs. 7,000 may even want to check out the Samsung Galaxy Grand Duos. It also has an inferior screen and battery life when pitted against the Xolo A1000, but has a better overall performance and brand acceptance.
Price: Rs.13,999