Some people are obsessed with selfies and phone manufacturers have taken notice. The result is smartphones dedicated to selfies. We have seen manufacturers like Oppo claiming to be the "Selfie Expert", while others have specific selfie-focused models. One such manufacturer is Xiaomi, which launched the Redmi Y1 (Review) and the Redmi Y1 Lite last year.
To keep up with the times, Xiaomi has created a successor to it called the Redmi Y2. With improved internals, is the Redmi Y2 the smartphone to buy for good selfies on a budget? We find out
Xiaomi Redmi Y2 design
Take a look at the Redmi Y2 and you will see that the design has evolved. It looks a lot like the Redmi S2, which the company recently launched in the Chinese market. It has a 5.99-inch display and a Xiaomi Redmi Note 5 Pro (Review)-like camera module at the back. The Redmi Y2 is primarily made of plastic, unlike the Redmi Note series which uses metal in its construction. The Redmi Y2 is tall and narrow thanks to the 18:9 aspect ratio.
The display has rounded corners, just like other recent Xiaomi phones. Above the display is a recessed metal earpiece, a selfie camera, and a selfie light. This phone is comfortable to hold thanks to its curved sides and rounded edges. However, it isn't easy to reach the top of the display without shuffling the phone in your hand.
Button placement on the Redmi Y2 is good, and it is easy to click the power and the volume buttons that are positioned on the right. The phone has a Micro-USB port at the bottom with grilles on either side, but only the right one houses a loudspeaker. The 3.5mm headphone jack, an IR emitter, and a secondary microphone are on the top.
Turn the phone around and you will see a dual camera setup and a fingerprint scanner that is conveniently placed. Xiaomi has also opted for antenna lines that run along the top and the bottom of the phone.
The Redmi Y2 weighs 170g and measures 8.1mm in thickness. It has a 3080mAh non-removable battery that Xiaomi claims can deliver all-day battery life. The phone does ship with a 10W charger in the box but there is no mention of quick charging support. Like other Xiaomi smartphones, the retail box for the Redmi Y2 only contains the phone, charger, Micro-USB cable, and a case.
Xiaomi Redmi Y2 specifications, features, and software
Xiaomi is known to offer good hardware with most of its smartphones and the Redmi Y2 isn't an exception. The Redmi Y2 is powered by the Snapdragon 625 SoC, which is an octa-core processor clocked at 2.0GHz. There are two variants of the phone, one with 3GB of RAM and 32GB of storage, and the other with 4GB of RAM and 64GB of storage. It has a dedicated microSD card slot and you can use a card of up to 256GB capacity.
The 5.99-inch display sports an HD+ resolution of 720x1440 pixels and an 18:9 aspect ratio, which is a marginal upgrade over the Redmi Y1. The display has decent viewing angles and a neutral colour output, but you do have the option to tweak that as per your preference. The screen is slightly reflective and isn't clearly legible when outdoors. The Redmi Y2 is a dual-SIM device with two Nano-SIM slots, and has a non-removable 3080mAh battery. There is support for WiFi 802.11b/g/n, Bluetooth, GPS, 4G, and VoLTE.
The dual camera setup on the back of Redmi Y2 consists of a 12-megapixel primary camera and a 5-megapixel secondary camera. Xiaomi has gone with a 16-megapixel selfie camera along with a selfie light, which should help it capture better photos in poorly lit environments.
MIUI 9.5 is Xiaomi's custom UI running on the Redmi Y2 on top of Android 8.1 Oreo, and our unit had received the May 2018 security patch. It has all of Xiaomi's UI customisations such as Second Space, Dual Apps, and theme support, which we have seen on older devices. You can swipe right from the homescreen to access quick shortcuts and other widgets.
The company has made a few tweaks to the navigation buttons and you now have the option to ditch them and use gesture navigation. Once enabled, you can swipe up from the bottom of the screen and release to go to the home screen, or pause to open the app switcher. An inward swipe from the lower left or right edge of the screen is required to go back.
Following the current trend, Xiaomi has added face reognition as one of the methods to unlock the phone. The setup process seems very basic and it did not ask us to look to the right or left in order to capture multiple angles. In fact, a message appeared while setting up Face Unlock, stating that the device can potentially be unlocked by other people using a photo of you. After setting it up, we did use it to unlock the phone and found it to be slower and not as accurate as other manufacturers' implementations. Looking at this performance and the time it takes to unlock the phone, we would recommend that you stick to the fingerprint sensor.
Xiaomi has installed a few apps in addition to the usual set of Mi Apps that we are now used to. You get a few Google apps preinstalled, along with Facebook, Amazon, PhonePe, Netflix, and NewsPoint. While storage isn't a major constraint as you get close to 22GB of free space with the 32GB variant, you can still go ahead and uninstall most of these apps.
Xiaomi Redmi Y2 performance, cameras, and battery life
The Snapdragon 625 SoC is a tried and tested processor and has been around for a while, even powering some of Xiaomi's previous models. It is still capable of delivering a good lag-free experience, and we did not notice any stutter during usage. It manages multitasking quite well, and we found that the phone did keep apps in the background, making it easy for us to switch between them.
We had the 3GB RAM variant in for review, which delivered decent results when we benchmarked it. In AnTuTu, it managed to score 77,089, and also 823 and 3982 in Geekbench's single-core and multi-core tests respectively. It scored 851 in 3DMark Slingshot, and 35fps in GFXBench T-Rex. These scores are quite similar to those of the Xiaomi Redmi Note 5, except for marginally better performance in graphics benchmarks owing to the lower-resolution display.
Battery performance depends hugely on what you are doing with the Redmi Y2. With our light usage restricted to social media apps like Facebook and WhatsApp, coupled with a few calls, this phone managed to get through one day without needing to be plugged it. Bump the usage up to include games, and you will see that the battery level drops quicker. While playing games like Clash Royale we saw a high rate of battery drain. On the other hand, our HD video loop test ran for 14 hours and 46 minutes. When you run out of power, the supplied 10W charger takes close to two hours to top the phone up completely.
Xiaomi's camera app is fairly straightforward and easy to use. You get a few quick toggles for HDR and the flash, and an option to apply filters to your photos. Other camera modes include Short Video which lets you record 10-second clips, the usual video mode, Portrait mode, and a Manual mode that only lets you control the white balance and ISO. Panorama mode only lets you take photos while holding the phone in portrait.
We noticed a slight shutter lag which became more of an issue in low light. When you switch to the selfie camera you do get to choose the level of beautification you like, and there's an advanced mode that gives you control over specific parameters such as the eyes, jawline, skin tone, and skin smoothening. Xiaomi says that it uses AI to apply beautification to photo subjects.
Tap to see full-sized Xiaomi Redmi Y2 camera samples

Selfies are the highlight of the Redmi Y2, and it does a good job here. It can recognise more than one face and apply the necessary beautification enhancements. We saw that the phone tended to slightly overexpose shots taken outdoors. In dim environments, the selfie light springs into action to let you get a better shot. Since it is diffused, it doesn't hurt the eyes.
Photos taken with the rear camera were decent in daylight, and we were satisfied with the output it delivered. Landscape shots had a good amount of detail, and the Y2 managed to capture colours rather well. With macros, you'll need to put in a little work to get the camera to focus where you want. Once it locks focus, this phone does a good job, and shots do appear sharp.
We tried the portrait mode which uses the secondary camera to simulate a depth-of-field effect. Switching to portrait mode results in a bit of cropping with the primary sensor. The live view for portrait mode is a little slow to show previews of the effect, and the phone takes some time to process a portrait shot. The results depend on the distance between the subject and background, and any object near the subject will cause issues with edge detection. When the scene is relatively simple, the Y2 does manage to deliver a good usable result.
Low-light shots need a steady hand, as the camera reduces its shutter speed to capture more light. We noticed that it also loses out on details in landscape shots resulting in a patchy effect when zooming in on a few of our samples. Video recording maxes out at 1080p for the rear camera, and EIS does help you capture fairly steady footage.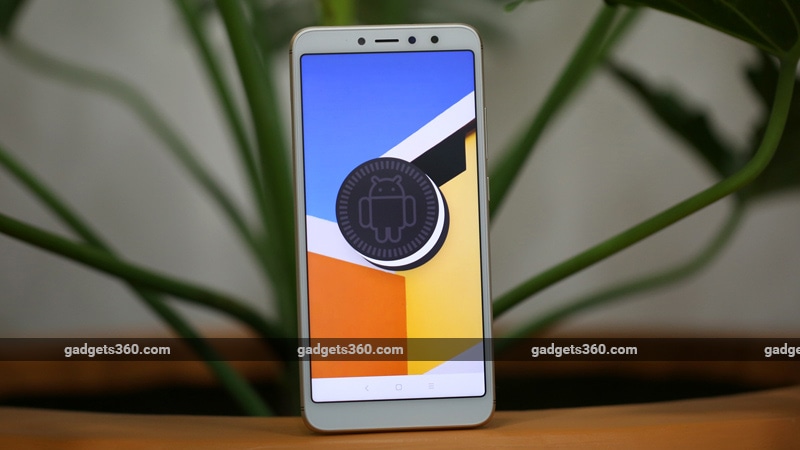 Xiaomi Redmi Y2 in pictures
Verdict
The Xiaomi Redmi Y2 is a slightly better attempt at a selfie-focused smartphone than the model it replaces. It has proven hardware that is capable of delivering a smooth user experience, plus MIUI 9.5 which has a lot of added features. The camera performance is good in daylight but goes down a little in low light. Selfies are the highlight of this smartphone and it does deliver on that front, with good shots in various lighting conditions.
For its asking price, the Redmi Y2 could be a good choice if you prioritise selfies over everything else. If you want a better all-rounder, the Xiaomi Redmi Note 5 (Review) has a full HD+ display, a bigger 4000mAh battery, and sells at same price. Another alternative is the Asus Zenfone Max Pro M1 (Review), which costs a little extra but also delivers more in terms of specifications.
---
Is Xiaomi Redmi Y2 the best selfie-focussed smartphone under Rs. 10,000? We discussed that on Orbital, our weekly technology podcast, which you can subscribe to via Apple Podcasts or RSS, download the episode, or just hit the play button below.