We can't assert enough that the budget smartphone race is heating up now in India, especially with multinational brands launching more and more affordable products. Spice is one of the Indian companies that has had Android smartphones in the sub-Rs. 10,000 for some time already, and it now has to face much stiffer competition.
We have with us the Spice Stellar Glide, which costs less than Rs. 5,000 and could be attractive to someone who wants to enter the world of smartphones and understand what all the fuss is about.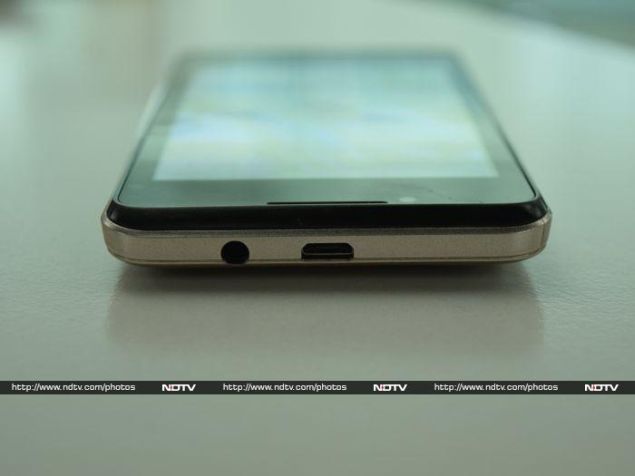 Design, Features and Specifications
The Spice Stellar Glide is available only in silver or gold, but you won't be seeing it at your neighbourhood jewellery store. We got the gold variant for review, and thankfully the front is black. The golden rear has a brushed metal finish but the material used is plastic. The build quality of the phone is fairly decent and we don't have any complaints here.
The phone has thick bezels around the screen, which actually makes the 4-inch screen look smaller than it is. The Stellar Glide is compact by today's standards, and our thumbs could easily reach all corners of the screen. The 3.5mm audio jack and the Micro-USB port are on the top of the phone. Spice has decided to place the power button right above the volume rocker on the right edge, which makes it inconvenient to use. We invariably hit the power button instead of the volume up button, which was very annoying. The three capacitive navigation buttons sit below the screen, and the front-facing camera and earpiece are above it. The speaker grill is on the rear, along with the primary camera and flash.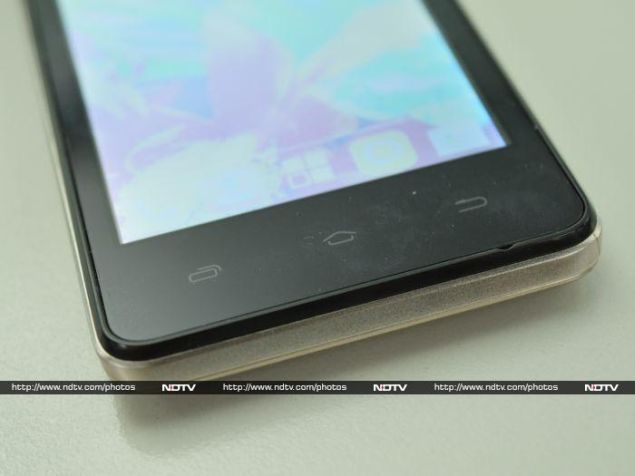 The 4-inch screen has a resolution of 480x800 and its quality is really bad. Viewing angles are so bad that unless we looked at the screen dead on, it was washed out completely. Moreover, individual pixels are easy to spot and text is rendered poorly.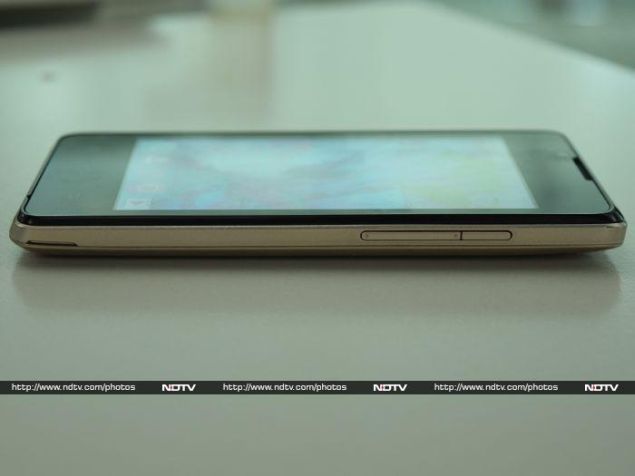 Under the hood is a dual-core Mediatek MT6572 processor clocked at 1.2GHz, and supporting it is 1GB of RAM. It has 4GB of internal storage of which only a paltry 1.1GB is available for users. Thankfully, there is a provision for adding up to 32GB of additional storage using microSD memory cards. The phone has a 2-megapixel rear camera with flash and a 1.3-megapixel front camera.
On the connectivity front, the Stellar Glide can connect to two cellular networks and accepts regular-sized SIM cards. Both cards can connect to 3G networks. It also has Wi-Fi b/g/n and Bluetooth 4.0 onboard.
Software
The Spice Stellar Glide runs Android 4.2.2 (Jellybean), and the UI is tweaked slightly with colourful icons. Users accustomed to Jellybean will actually feel at home with the UI. Also, Spice has added a lot of third-party apps.
Documents To Go is a decent app for viewing documents. FM radio is always a popular feature and Spice has provided it. GetIt is a local classifieds app and GreetZAP can be used to send greetings to people on special occasions. SpiceGang is a pointless app that links to a website which was under maintenance during our testing period. Thankfully, it can be uninstalled. Whatsapp and WeChat are also both preinstalled on the phone.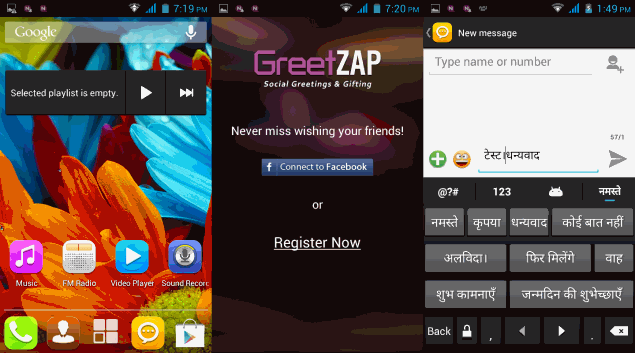 The default keyboard has a row of numbers on the top and it takes up more than half the screen. This would not have been a bad thing if the keyboard itself had been easier to use. Our thumbs almost always ended up hitting the wrong letter. There is also a Hindi keyboard with Hindi characters and one can also use the English keyboard for transliteration into Hindi. Once again, the cramped keyboard means all these additional features are difficult to use.
Camera
The phone has a 2-megapixel rear camera which is fairly ordinary for phones in this price range. As we suspected, the captured pictures are of really low quality. There is no autofocus and we would be surprised if anyone could manage to capture pictures with a decent amount of detail using this camera. There isn't much more to say - you shouldn't really expect a competent camera at this price.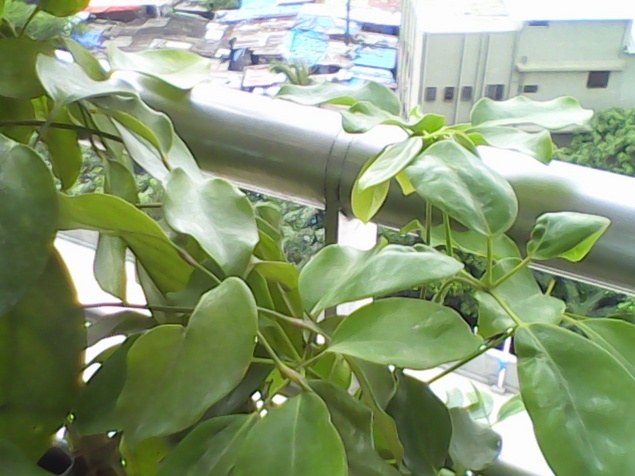 (Click to see full size)

On the other hand, the 1.3-megapixel front camera fares slightly better. When used in favourable lighting conditions, it can produce selfies which are serviceable enough to be shared online. The camera software is easy to use.
Performance
All we ask for in a smartphone priced this low is smooth, lag-free performance. If that is taken care of, we'd be willing to live with other features that aren't up to the mark. Unfortunately, using the Spice Stellar Glide on a daily basis could be the ultimate test of patience.
It is slower than a drug-addled Leonardo Di Caprio crawling across the floor in The Wolf of Wall Street. This is not what we expect from a phone that is supposed to be smart. Swiping through app screens is laggy, and apps take a long time to open and close. There are frustrating lags when performing even simple actions such as pulling down the notifications shade.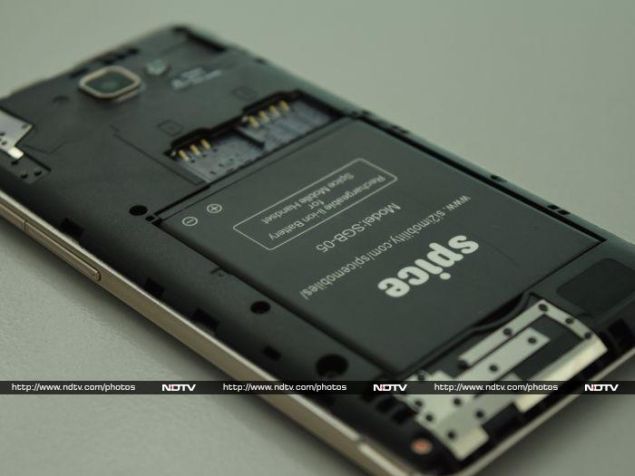 For those who love numbers, here they are: GFXbench failed to run and 3DMark's Ice Storm test returned a score of 1,633, while AnTuTu and Quadrant scores were 9,070 and 2,507 respectively.
The phone can't play even 720p videos withoutskipping frames. In our battery test, the Spice Stellar Glide lasted us exactly five hours and one minute, which is average. The call quality was okay but suffered a bit because of low earpiece volume. Spice bundles the lowest quality in-ear headset we've ever tested. Even when using our reference headphones, sound quality was only slightly better. The built-in speaker is rather loud, though.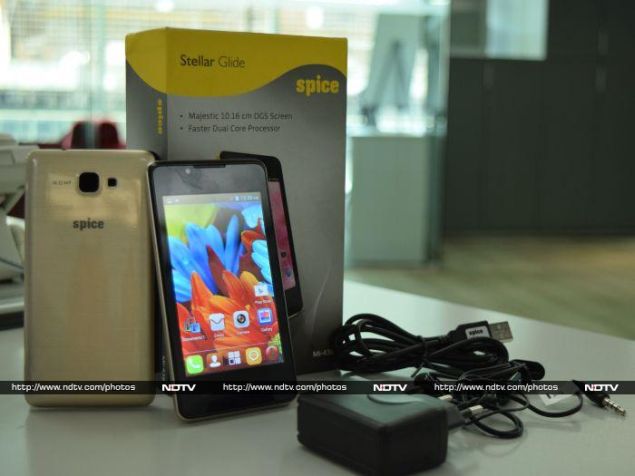 Verdict
The Spice Stellar Glide is available for around Rs. 4,700 on e-commerce websites. If you are foraying into the world of Android for the first time, we would strongly recommend avoiding this phone, since it is bound to be disappointing. The Moto E and Micromax Unite 2 might cost a little more, but they offer far better value for money.
In the meantime, we are still trying to slide the notification shade back up.

Spice Stellar Glide in pictures