The fact that Chinese brands have come into India and displaced everyone else is indisputable and inescapable. We've said it so often that it's becoming fatiguing. Yet it's the truth, and it shapes the landscape against which every company, from tiny Indian import houses to giant multinational conglomerates, must now operate.
While some have thrown themselves into this race to the bottom, Sony seems adamant about its products' specs and prices - don't expect a half-priced flagship from the Japanese superbrand anytime soon. For this reason, the brand new Sony Xperia M4 Aqua Dual would seem at first glance to be woefully outclassed by phones that cost less. We dug deep below the surface to see how - or for that matter if - Sony could hope to stay in the game, and we reached a surprising conclusion.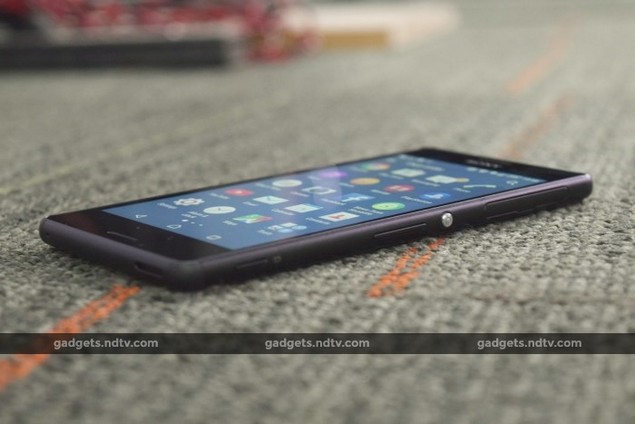 Look and feel
The Xperia M4 Aqua Dual is all plastic and glass, with a completely flat back and curved sides. The white and coral pink versions look good but the black version, which we received for review, is especially striking because of how stealthy it looks. Its sheer body is broken only by silver brand logos, a ring around the rear camera lens, and the power button on the side. With the screen off, it's like shiny black slab.
The sides are curved and have a non-slip matte finish, but the flat back doesn't lend itself to a very comfortable grip. There's a scratchy seam all the way around, where the edges curve inwards to meet the rear. The unit is completely sealed so all ports and slots are externally accessible. The MicroSD slot is on the upper left while the two Nano-SIM slots are on the upper right, all behind rubber-lined flaps.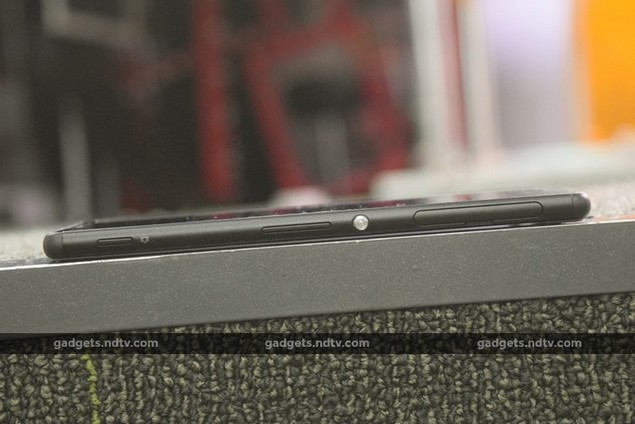 This is because one of the Xperia M4 Aqua's biggest selling points is that it is waterproof. The IP65 and IP68 ratings mean it is supposed to be able to withstand a 30-minute soak in up to 1.5m-deep freshwater, and is also resistant to damage from exposure to dust. Interestingly, Sony managed to achieve this without flaps over the 3.5mm audio port, which is on top, and the Micro-USB port, which is in the upper left corner. The latter is most important since fiddling with flaps every time you need to charge your phone gets aggravating very quickly.
The power button is an exceptionally tiny nub and is placed awkwardly in the centre of the right side where it isn't ever easy to reach. The volume buttons are even more inconveniently located below it, and right on the bottom there's a two-stage camera shortcut and shutter button. The camera button is a nice touch and its position works fine when holding the phone up to use as a camera. Sony is one of the only companies that goes to the effort of including such a button, which we like.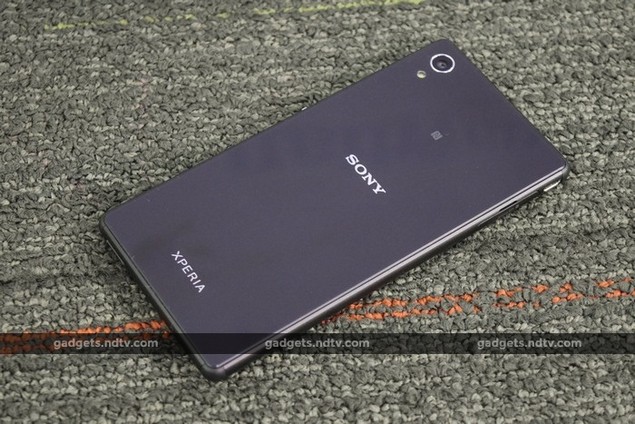 Specifications and software
The Snapdragon 615 SoC powering this phone is now common in phones that cost less than this one, but it isn't by any means a slouch. With four 1.5GHz cores and four more 1GHz ones, the SoC can handle heavy tasks and save power when needed. There's 2GB of RAM and 16GB of internal storage, though support for microSD cards is oddly limited to those 32GB or under.
The screen measures 5 inches diagonally and has a resolution of 720x1280 which again is less sharp than the full-HD screens you'll get on other phones in this range, but there's no real loss in practical terms. Everything is still sharp and the screen is actually quite good in terms of colour reproduction and viewing angles.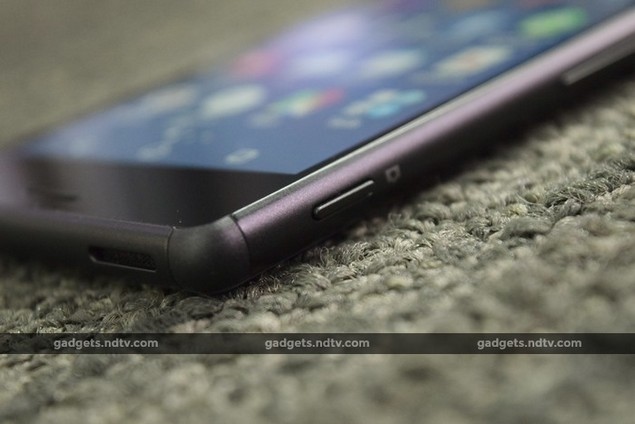 There's Wi-Fi b/g/n, Bluetooth 4.1, A-GPS, FM radio and NFC. Indian 4G networks using the 2300MHz band can be used accessed using SIM cards in both slots. Interestingly, USB-OTG storage does not seem to be supported. The battery has a capacity of 2,400mAh which is pretty good for such a slim device.
You get Android 5.0 with Sony's proprietary overlay, which we quite like. Themes are available, though most of these are designed as Sony-branded movie or music tie-ins. This is totally consistent with the company's unfortunate tendency to overload its software with advertising for its own media products. You'll find a Sony Liv icon in the homescreen dock as well as a row for Sony's Music, Album, Movies and PlayStation apps. There's also a huge What's New widget advertising the company's media.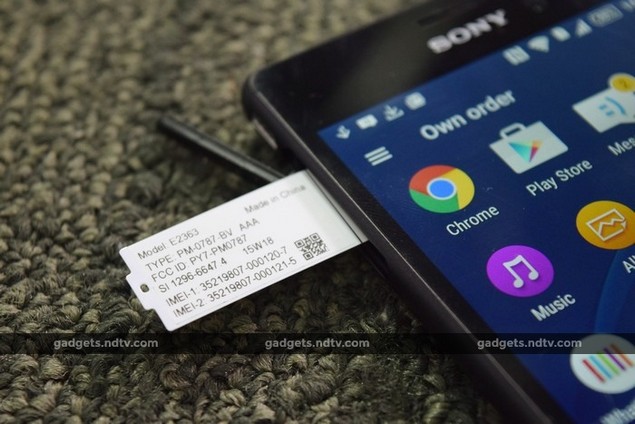 Some of the preloaded apps such as Line, Movie Creator, File Commander, Sketch, MobiSystems OfficeSuite, AVG Protection and TrackID are useful, whereas others such as Xperia Lounge and News from SociaLife are somewhat more spammy. Only very few of them can be uninstalled.
TV SideView is a neat app that shows local TV guides and lets you control a compatible Sony TV if it's on the same network. You can browse DLNA network shares for media, and also "throw" content playing through Sony's apps to compatible TVs, Bluetooth headsets and speakers.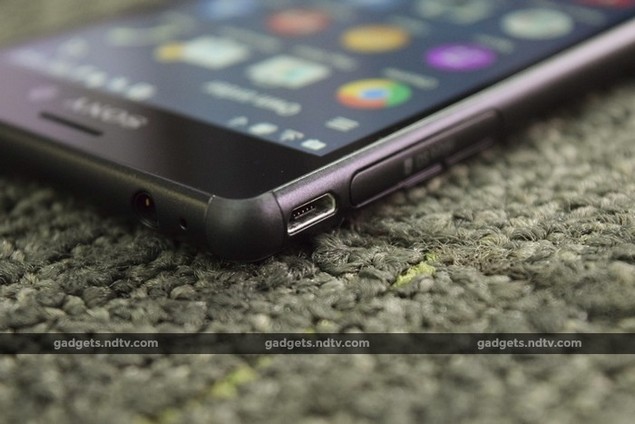 One of the neatest software features is support for "small apps". These are little windows that you can have floating above whatever's currently on screen. They're launched from a bar running across the bottom of the task switcher view. Eight small apps, including a calculator, timer and screenshot controller are available by default, but you can download more. Sony says developers have to add this functionality to their apps, but anyone can do it and so more will be available soon. This is a feature we've seen from other brands, but it has typically been limited to a small set of apps.
Sony's camera app allows third-party integrations, so along with the default Superior Auto, Manual, AR Effect, Creative Effect and Sweep Panorama modes, you can download add-ons for a time lapse mode or more filters, and also directly launch well-known apps such as Vine, CamScanner Phone PDF and Evernote.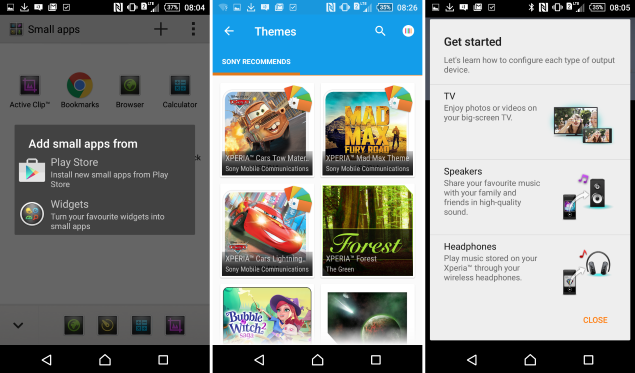 Performance
We enjoyed our time with the Sony Xperia M4 Aqua Dual and did not have any complaints about its speed or responsiveness. It's easy to hold and use with one hand, apart from the awkward button placement. Call quality was great, and LTE worked well. The only issue we had was that the upper half of the rear of the phone became noticeably hot after just a few minutes of even ordinary use.
Benchmark scores were strong, but obviously not the strongest in this price bracket. We saw scores of 33,097 in AnTuTu and 16,108 overall in Quadrant. GFXbench gave us a decent 22fps while 3DMark Ice Storm Extreme managed 4,345 points. Video playback ability was good, and we had no problem with heaviest 1080p clips. Sound was clear and well balanced, but surprisingly soft even at the maximum volume level.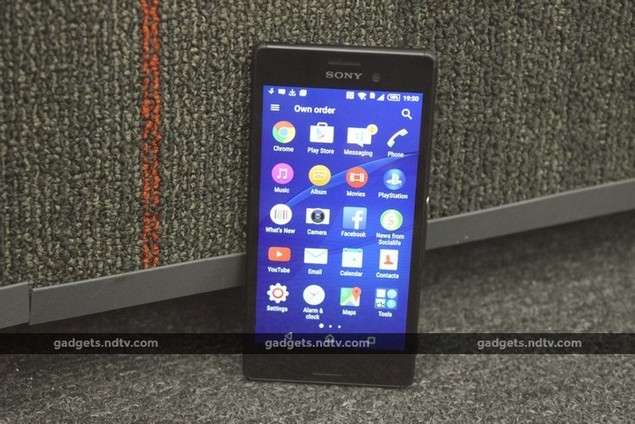 Battery life was especially impressive, at 9 hours, 58 minutes in our video loop test. Sony claims that you can get two days' worth of usage between charges which will be accurate if you go really light on games and Web browsing. Even so, you'll easily last through a day of very heavy usage so you won't have to worry about carrying a battery or charger around.
The camera turned out to be one of this phone's strongest points. It handled complex exposures really well and our photos came out with a fair amount of detail intact. We were happy to see that compression and noise artefacts were well under control. Even in low light, the camera managed to reproduce better details than we usually see.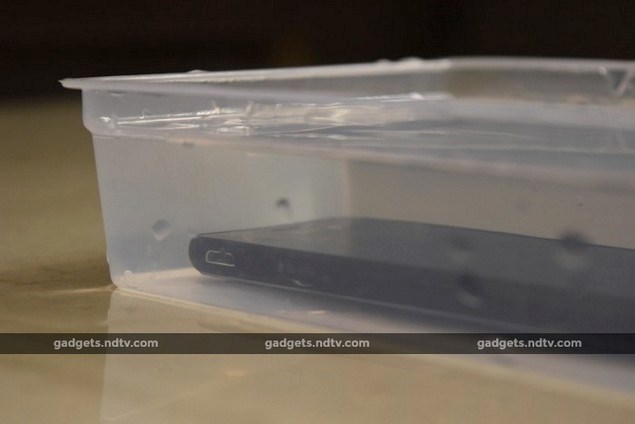 Finally, we had to test Sony's claims about how waterproof the Xperia M4 Aqua is, and so we left it for 10 minutes in a shallow basin of tap water. Not only did it continue to run while submerged, but it showed no signs of trouble whatsoever after being patted dry with a towel. The touchscreen doesn't work underwater but you can use the camera thanks to the physical button. Waterproofing is a fantastic feature at this price level, and you won't have to worry about getting wet in the rain or about any accidental liquid damage.
(Click to see full size)
Verdict
While clearly not competing with the formidable Oneplus One (Review | Pictures) and the like in terms of specs alone, Sony has packed enough features and usability into the Xperia M4 Aqua Dual to justify its price tag. Sure, you aren't getting the fastest processor or the crispest screen, but there's a world of difference in terms of polish. You also get a more-than-decent camera, excellent battery life and waterproofing without the inconvenience of flaps over every port.
Of course, it wouldn't hurt this phone's chances if it was priced a little lower. Already, it's selling for slightly less than its launch price, so keep an eye out for deals. Sony has proven that it can put together a compelling package without jumping into the price war.