Ten months after the introduction of Z1, Samsung held a surprise global launch of its successor, the Z3 smartphone on Wednesday in India. The pocket-friendly device aims to make a mark in the low-end segment with a price tag of Rs. 8,490. The Korean tech giant also took the opportunity to announce the Samsung Z3 as a 'Made in India' smartphone. It will go on sale next week via offline retail channels as well as Snapdeal.
For those familiar with the previous two Tizen smartphones, the Samsung Z and Samsung Z1, the Z3 doesn't represent any significant change in the lineup. Samsung continues to use the plastic polycarbonate build profile we've seen in many Galaxy smartphones over the years. It screams typical Samsung design from every angle even though there's a new home button on the front and the front-facing camera and sensors are placed differently.
The Z3 has a flat oval-shaped home button as seen in almost all the Galaxy devices, instead of the square one that the Z1 had. The screen is now a lot bigger as well, at 5 inches. The volume buttons are on the left, power button on the right, and the back panel stays nearly unchanged as well. The new model, however, is definitely slimmer than the Z1 by almost 2mm and gives a good grip. It's available in Black, Silver and Gold.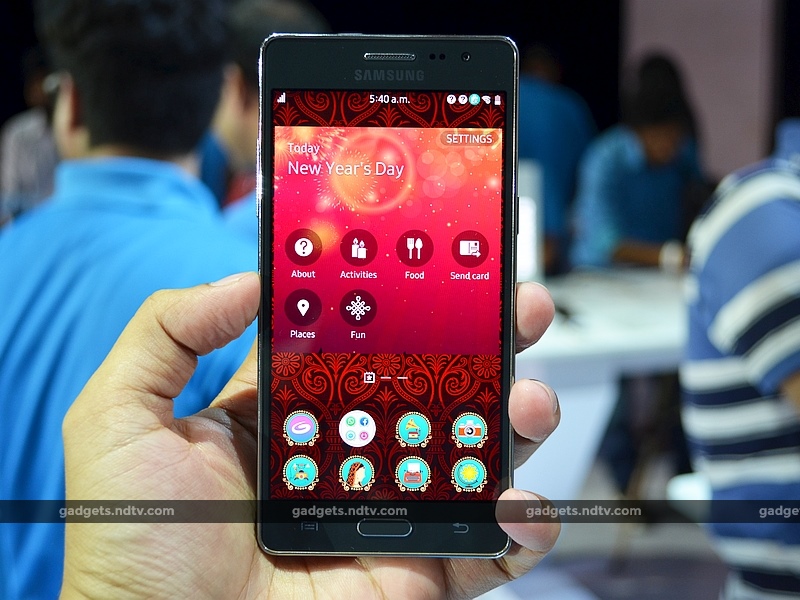 The Z3 of course comes with upgraded innards. The device sports all the specifications seen in a typical low-end smartphone: 5-inch HD (720x1280-pixel) resolution display; 1.3GHz quad-core Spreadtrum SC7730S SoC coupled with 1GB of RAM; 8GB of built-in storage that's expandable via microSD card (up to 128GB); 8-megapixel rear camera with LED flash; 5-megapixel front-facing camera, and a replaceable 2600mAh battery. While these are an upgrade over its predecessor, the demo handset at the event still lagged at few places while multitasking, and heated up slightly when we played Asphalt Nitro for 10-15 minutes.
The Z3 has two Micro-SIM slots and is the company's first to run Tizen 2.4. This new version of the OS is not much different from Tizen 2.3, which the Z1 shipped with. For Android users, the UI will feel very basic and simple, something which Samsung says is important. It has a static interface with circular app icons. All the usual options can be found under 'Settings' and the notification tray features a single scrollable row of quick toggles for Bluetooth, torch, Wi-Fi and other functions. Users can change the handset theme or customise it via the 'Styler' option.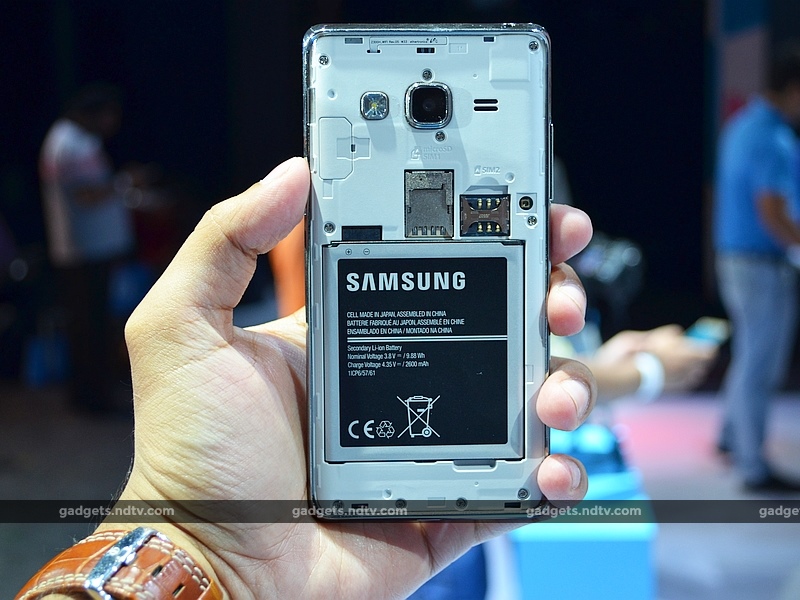 Samsung's My Galaxy app service and MixRadio app took centrestage at the event. The MixRadio app will give Samsung Z3 users access to 30 million songs free for life. It has an 'intelligent' RECO engine that can recommend songs based on users' preferences. The company also unveiled the My Galaxy app, which will be available for Samsung devices via Google Play and the Tizen Store. The app provides deals, discounts, and device care services in four categories: Home, Services, Care, and My Page. Home shows offers and deals (from partners such as Pizza Hut, Paytm, Amazon, Bookmyshow, and Coupon Dunia); Services shows options for recharges, food, and travel; Care helps users locate Samsung stores and service centres, as well as services including the Samsung Smart Tutor; and finally My Page shows saved favourite offers, payback points which can be redeemed via Samsung Stores, and more. Both MixRadio and My Galaxy can be uninstalled.
The Super Amoled display is vibrant and shows deep saturated colour tones. At 5 inches diagonally, it is also easy to reach all corners with one thumb. In our limited time with the device, we were not able to fully test the processor capabilities, but as stated above, we observed lags after opening five apps. Switching between two apps was also not smooth. Although on paper the Z3 features 1GB of RAM, quite a lot will be consumed by the operating system. As for the storage, only 4.9GB is available for media storage and apps. However, the device supports up to 128GB of expandable storage.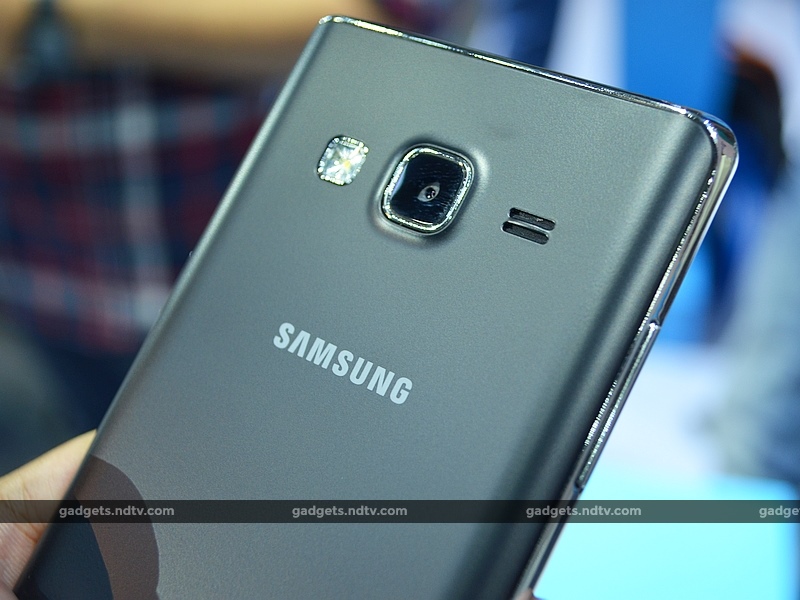 We did not have very high expectations of the Z3's camera. The image quality was average, as seen with other budget smartphones. The 8-megapixel rear camera with f/2.2 aperture shoots HD resolution video, which again was not all that impressive. A VGA (480x640 pixel) resolution option for video recording is also available. The 5-megapixel front-facing camera however delivers decent shots. The camera app features Auto, Pro, Panorama, Beauty Face, Dream Shot, HDR, Night, and Continuous Shot modes. A double-tap on the home screen fires up the camera application quickly. We still need to run tests on the smartphone to determine how long its 2600mAh battery will last on each charge.
Based on our time with this device at its launch event, the Samsung Z3 seems to be just another low-cost smartphone, except without the benefit of Android. It falls behind when compared to the Yu Yunique, Lenovo A7000, Motorola Moto G (Gen 2), or Asus Zenfone 2 Laser, all of which are sub Rs. 10,000 Android smartphones. Tizen is still taking baby steps in the mobile OS market space. The Z3 also doesn't offer 4G, which is becoming increasingly common at this price level. It will be interesting to see how Samsung plans to position and sell the Z3 given these challenges. Stay tuned for our full review.