The Samsung Galaxy Camera was amongst the first Android-powered point and shoot cameras, however, in the age of smartphones that take good quality pictures, it didn't gain much popularity, primarily because the user still had to carry an additional device to make calls, though it did address the issue of connectivity and sharing, at least partially, by offering support for 3G and Wi-Fi.
This year, after launching its flagship smartphone, the
Galaxy S4
, Samsung has tried to leverage the same umbrella brand with variants, some with much inferior hardware specifications, to address different niche market segments. With the Galaxy S4 Zoom, Samsung has tried to merge its point and shoot camera with a full featured Android smartphone.
Is the
Galaxy S4 Zoom
as good a smartphone as it's a camera or vice-versa? We attempt to answer this question in our review.
Build/ Design
The Galaxy S4 Zoom looks just like any other touchscreen phone from the front, but the big 10x zoom lens and a grip that protrudes out give it the appearance of a point and shoot camera at the rear.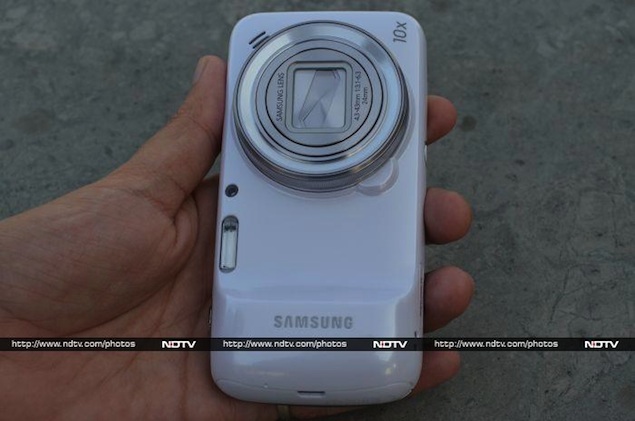 We won't hesitate in saying that the Galaxy S4 Zoom is a bulky device and we felt that it's difficult to carry it around and use it as one's primary phone. The biggest reason for this is the same bulky lens and grip that make it difficult for users to keep the phone in their pockets. The phone's increased thickness at 154mm and weight (208 grams) make it a bulky device.
Also, anyone using the device as a phone would look really odd, as the device looks like a camera from the back. So, you should be aware that it's essentially a point and shoot camera with telephony and data features and not really a camera phone, if you're thinking of buying the Galaxy S4 Zoom.
The S4 Zoom's front panel is surrounded by a chrome frame that runs across the entire body and takes the shape of the grip towards the bottom, where you'll also spot a big camera shutter key. The front of the phone is clearly based on the same design that we've seen on other Galaxy smartphones. The phone's front panel sports a 4.3-inch display and features a physical Home button and two capacitive touch buttons for Menu and Back controls. The different sensors, front camera, and earpiece grille sit above the display.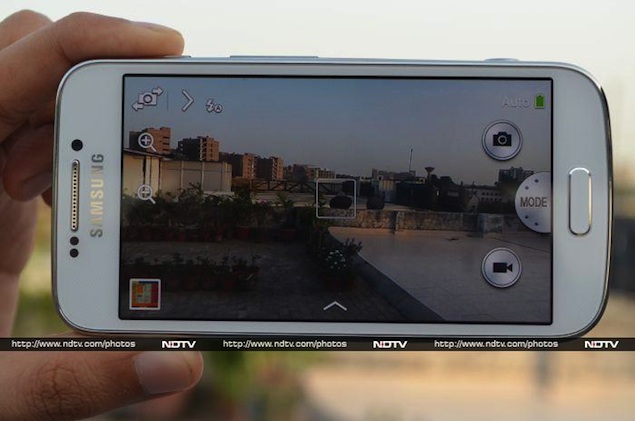 Unlike other Galaxy phones, the S4 Zoom's Power/ Screen-lock button and the volume rocker are both located on the right hand side. The left side of the phone features a hole for mounting a tripod which is plugged by a small round piece of plastic. The same side also features a slot for the microSD card, protected by a plastic flap.
The 3.5mm headset jack and the InfraRed Blaster sit at the top edge of the S4 Zoom, while the micro-USB port is located at the bottom. The port is surrounded by a big plastic flap which hides the battery compartment and the micro-SIM slot. The battery is removed through a mechanism mostly seen in point and shoot cameras, involving an open and close slider.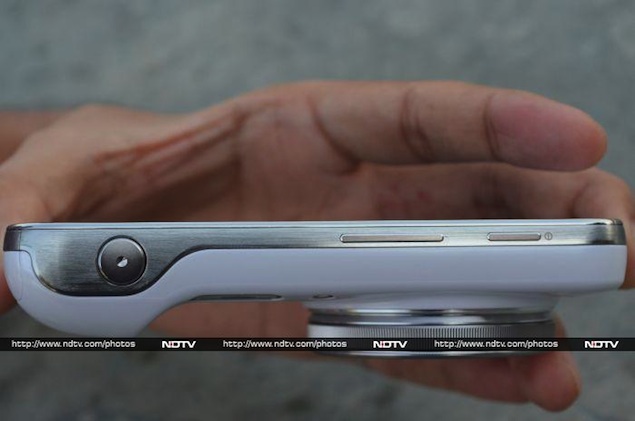 The back of the Galaxy S4 Zoom is made of high quality plastic that sports a glazed finish. A major part of the back is occupied by Samsung's 24mm lens that's placed inside a movable ring. The back curves out towards the bottom to become the grip for one hand operation. You'll also see a big Xenon flash and an autofocus assist light reassuring you that it's a complete point and shoot setup integrated with a smartphone.
Display
The Samsung Galaxy S4 Zoom features a 4.3-inch Super AMOLED touchscreen that features a resolution of 540x960 pixels and a pixel density of 256ppi. Samsung has cut corners when it comes to the phone's display, and it clearly shows. While the low resolution of the display is somewhat offset by its smaller size, we still feel that Samsung should have included at least a 720p display on this imaging-focused phone. Images and videos don't look as sharp as they do on some phones in the same price range that offer a 720p display.
However, the S4 Zoom's display was not very reflective and under sun visibility was good. The viewing angles on the phone are also decent.
AMOLED displays are known to offer oversaturated colours and the images taken on the phone at times look different when you transfer them to another device, due to this reason. Samsung has tried to mitigate the issue by offering an Adapt display setting that optimises the S4 Zoom's display for different situations.
Camera
The Galaxy S4 Zoom is primarily a point and shoot camera. The device sports a 16-megapixel BSI sensor with a 10x optical zoom, great for taking pictures in low light conditions. It also has optical image stabilisation for preventing blur caused by shaky hands.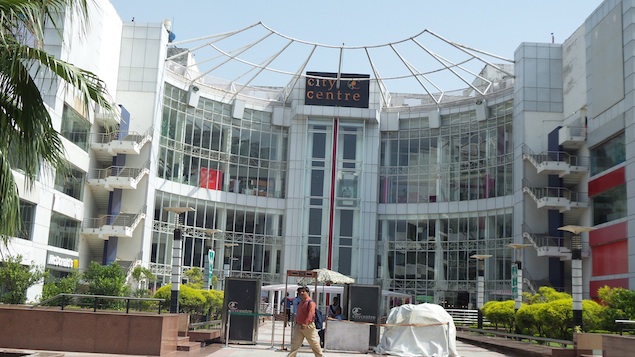 As we mentioned earlier in the review, the S4 Zoom features a zoom-ring control that surrounds the lens and it allows users to share a photo even during phone calls, control the optical zoom, and launch the camera. Rotating the ring triggers a menu that allows you to quickly select a photo mode across auto, 'Beauty Face', landscape, macro, 'Animated Photo' and night modes in addition to quickly launch the photo gallery app. You still need to use the screen to select a mode.
Rotating the same ring during an ongoing phone call also offers an In-call photo share option through which you can shoot a photo and send it to the same person you're talking to via multimedia messaging. In our use, this feature worked as promised on the S4 Zoom.
The Galaxy S4 Zoom offers a plethora of camera features including a choice of a number of shooting modes such as 'Beauty face' for portraits, 'Best photo' to take a series of photos and select the best one, 'Continuous shot' to shoot four pictures per second, 'Best face' selects the best picture of each person from five consecutive group photos, 'Kids shot' that plays a sound to attract the kid's attention, in addition to take pictures in Landscape mode, Macro mode, at Dawn, in Snow conditions, in Night conditions, a mode for shooting food, parties, and even Waterfalls, among others.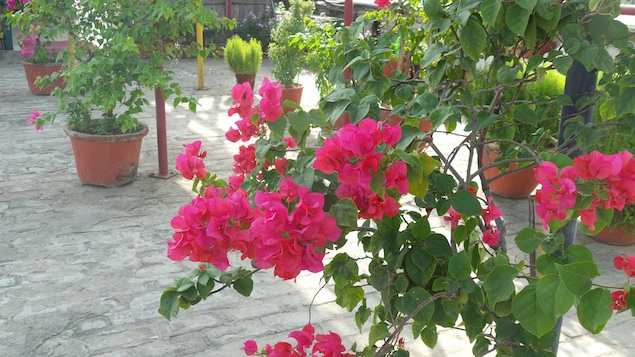 It also features the new tricks we first noticed in the Galaxy S4 including a Cinemagram-like 'Animated photo' mode, an 'Eraser' mode to delete moving objects from five consecutive photos, and 'Drama shot' that takes multiple photos of a moving object and merges them all to denote action. Besides these, there's a Smart mode suggest option that chooses the best shooting mode for you.
For pro users, the Galaxy S4 Zoom's camera also offers a manual shooting mode, a program shooting mode and a custom mode, in which they can choose manual settings for EV (brightness), ISO, white balance, metering, shutter speed, and aperture.
The S4 Zoom's camera can also record 1080p video at 30 frames per second and 720p video at 60 frames per second.
As expected, the camera on the Galaxy S4 Zoom doesn't disappoint. The benefits of optical zoom over digital zoom are clearly visible with photos taken from a distance also coming out clear and crisp. Colour reproduction was pretty accurate and pictures did not miss out any details.
Even images captured with the S4 Zoom in low-light conditions came out well, without the use of a flash, although we did notice some noise.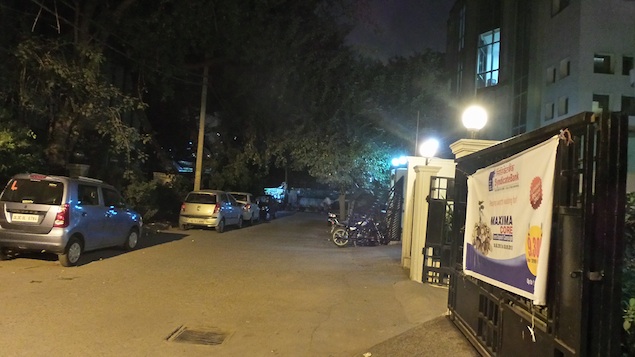 The S4 Zoom's Xenon flash is not very bright but makes objects appear more natural compared to the LED flash.
Videos shot with the S4 Zoom were also good in quality, and can be compared to the ones shot with the Galaxy S4 except that you can zoom-in much closer to the subject. Videos shot in 720p at 60fps offered some really fluid motion. The S4 Zoom is one of the very few devices that offer this video setting.
The Galaxy S4 Zoom's 1.9-megapixel camera does a decent job when it comes to self-clicks or for video chats on Skype and other similar apps.
Software/ User Interface
The Samsung Galaxy S4 Zoom runs Android 4.2.2 Jelly Bean, the latest iteration of the OS and TouchWiz Nature UX, Samsung's own UI that includes custom apps in addition to a skinned interface.
Some people prefer stock Android to any kind of skinning, and Samsung's TouchWiz UI has been panned for employing big, glossy and cartoon-like icons and menus. The intent might be to make the UI more user-friendly, but it ends up looking anything but pleasant.
With Android 4.2, the S Zoom gets lockscreen widgets. Although these are not enabled by default, users can place select third party widgets, in addition to a choice between access to their favourite apps and camera. Users can also enable lock screen shortcuts that allow them to unlock directly into their respective apps. The phone offers a choice between the familiar Ripple effect and the new Light effect for the unlock animation.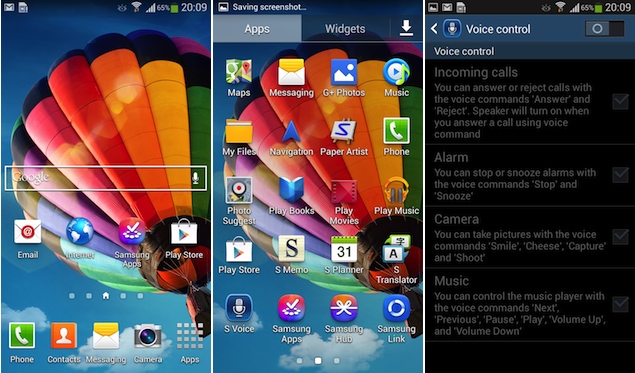 The S4 Zoom offers up to seven home screens that can be populated with widgets and app shortcuts or folders. The pinch-in gesture lets you add or remove home screens. The app plus widgets drawer lets you arrange app shortcuts as per your own preference or alphabetically.
The drop down notification tray on the S4 Zoom features a settings shortcut and a clear all notifications button, along with expandable notifications (expanded with the two-finger pull gesture). Toggles for 10 settings are also located on the tray and you can choose to scroll through them horizontally or expand to get a grid of all the settings on one screen.
One can navigate the S4 Zoom through the Back and Menu capacitive touch buttons and the Home physical key. The Home button on long press takes you to the app switcher and you can fire up the task manager, kill all apps or access Google Now through the shortcuts offered with the task switcher. Double pressing the Home key launches S Voice, Samsung's voice assistant. Long pressing the Menu key also launches Search.
Samsung also offers some of its pre-loaded apps on the S4 Zoom, including S Planner, Voice Recorder, ChatOn messaging app, Paper Artist, Samsung Apps app store, Samsung Hub content store, Samsung Link for transferring and syncing content to other devices via cloud services like Dropbox, WatchON - a universal remote control software that also offers program guide functionality, S Translator, S Memo, Story Album, Video editor and Group Play.
The S Translator supports speech to text and text-to-text translation for English, French, German, Chinese, Spanish, Portuguese, Italian, Japanese and Korean.
In our usage we found that Samsung's voice assistant app on the S4 Zoom, S Voice, works well with Indian accents and offers good functionality.
The Group Play feature allows you to create groups and share and instantly view or play documents, music files, photos, and other content to other compatible handsets through Wi-Fi Direct. All phones need to be connected to a mobile Wi-Fi hotspot which is created on the device where the group is created. The service also works with NFC.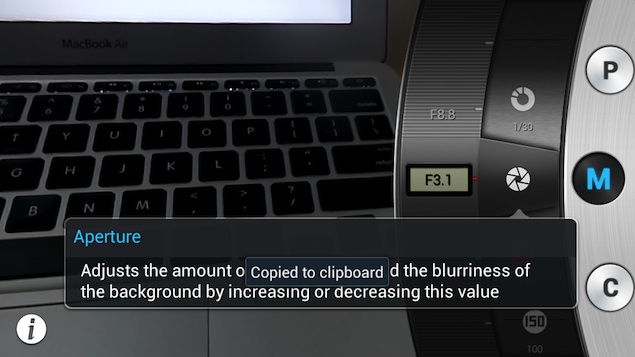 The Galaxy S4 Zoom brings a large number of software features seen on the Samsung Galaxy S4. However, it misses on some 'smart' (and gimmicky) features including motion and hand gesture driven controls such as Air gestures that allow users to browse content and control the phone without touching it. It only offers the Smart Stay smart screen feature which keeps the screen on as long as you're looking at it, dropping Smart Pause and Smart Scroll. It does include Motion gestures including the one that allows you to tilt your phone to zoom in while looking at an image or turn over the phone to mute while receiving a call.
The Galaxy S4 Zoom does include voice commands which were also present in the Galaxy S4. You can trigger the camera shutter, answer or reject calls or control alarms and music through these voice commands.
The S4 Zoom doesn't offer multi-window and pop-up play modes for switching between apps and using more than one app at the same time, perhaps due to the smaller screen size.
Performance/ Battery Life
The Samsung Galaxy S4 Zoom is powered by a 1.5GHz dual-core Exynos processor. It has 1.5GB RAM, and a Mali 400 chip for processing graphics. Our review unit had 8GB of built-in storage (expandable 64GB) out of which 5.4GB was available for our use.
With Android 4.2 Jelly Bean, the overall experience of navigation through the S4 Zoom's interface was decent. However, we did experience occasional lag. For instance, launching the camera app and getting back to the home screen was a bit jerky. Similarly, if you're using some graphics heavy widgets, you'll find that they'll reload once you exit an app. At times, we also noticed minor lag in the form of dropped frames while playing some graphics heavy games like Asphalt 7, when we were running a few apps in the background. However, most casual games including Temple Run 2 and Subway Surfers run fine.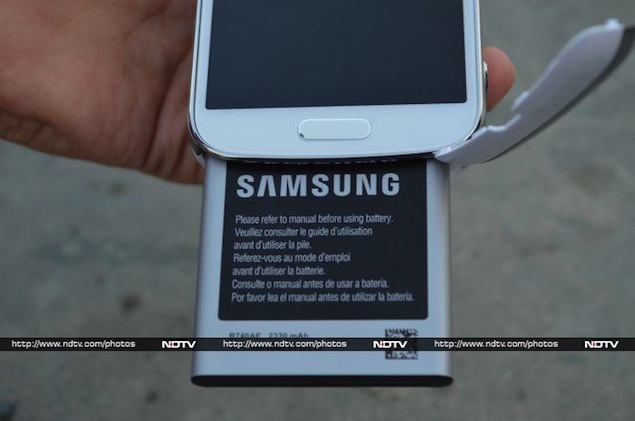 Other than that, we did not face issues while scrolling web pages or switching between apps. The Galaxy S4 Zoom offers Chrome in addition to the default browser. The default browser does not offer Adobe flash. It also offers a reader mode for reading text heavy web pages.
We were able to play full-HD clips, though some formats including .MOV, were not supported natively (this was easily fixed by the use of third party apps). The native video player also supports sub-title files and even lets you set a timer to turn off video, in case you like to fall asleep while watching a movie.
The speaker outlet on the S4 Zoom delivers good quality sound at average volume levels. Call quality was great and the phone is able to latch on to cellular networks even in weak signal areas.
Just like the Galaxy S4, the Galaxy S4 Zoom also doesn't offer FM radio functionality, which is a downer.
The Samsung Galaxy S4 Zoom comes with a 2330mAh battery, and in our usage, it lasted us a full workday. We charged the phone in the morning (at around 9am), and with medium to heavy usage, including 1-1.5 hours of phone calls, two email accounts with push notifications, playing some music, taking some photographs, Twitter notifications and WhatsApp chats, the phone lasted a good 9-10 hours.
It's worth mentioning that the use of the Xenon flash also impacts the battery and using the camera for taking pictures at night with the flash on drains the battery faster. For testing, we had turned off Wi-Fi and auto-brightness, and the phone was hooked to a 3G network with the screen brightness at the highest level. Altering these settings might help in running the phone for a longer duration, depending on your usage pattern.
Verdict
The Galaxy S4 Zoom is anything but a mainstream device. It's clearly targeted at the shutterbugs, people who like taking pictures all the time and want their pictures to stand out above the rest and don't mind the extra bulk that comes with the device.
Having said that, if you just click and share pictures casually, we will not recommend this device. Most flagship phones and even mid-rangers take decent quality pictures, without the awkward form factor being involved. Priced at nearly Rs. 29,000, the Galaxy S4 Zoom offers average performance and a low-resolution display.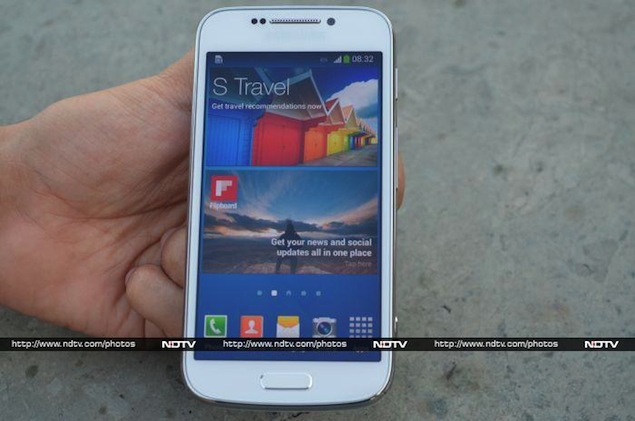 The only reason for buying the S4 Zoom is its camera, which offers optical zoom which is not seen on smartphones. But then, a number of point and shoot cameras also offer Wi-Fi connectivity, including the Android-powered Samsung Galaxy Camera. So, we'd advise you to take a look at them, as well.
In the same price range, you could perhaps also look at the
Nokia Lumia 925
, which is great camera phone, with none of the form factor and performance drawbacks.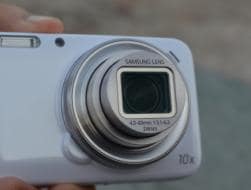 Samsung Galaxy S4 Zoom in pictures