Samsung's Galaxy A-series smartphones are the next best to its flagship Galaxy S lineup. This series is meant for those who want a premium Samsung phone without the bloated price tag. Of course, these devices come devoid of some of the bells and whistles of the uber-premium S-series but you'll find most of the essential flagship-class features. Our review of the Samsung Galaxy A8 last August is testament to a formula that is working for Samsung.
Towards the tail end of last year, Samsung refreshed this series with a new Galaxy A7, Galaxy A5 and Galaxy A3; all ready to make their 2016 debut. After our initial impressions of the A5 and A7 (which are now available in India), it's time to take a closer look at the new 2016 Galaxy A5 and see how good it really is.
Look and feel
As you've probably already gathered from Samsung's TV commercials, the Galaxy A5's biggest trump card is its metal-and-glass construction. To put it simply, the phone feels every bit as premium as the Galaxy S6, from which it borrows some design cues. This time, there's curved Gorilla Glass 4 for the front and the back of the device, which makes it look and feel a lot classier than its predecessor.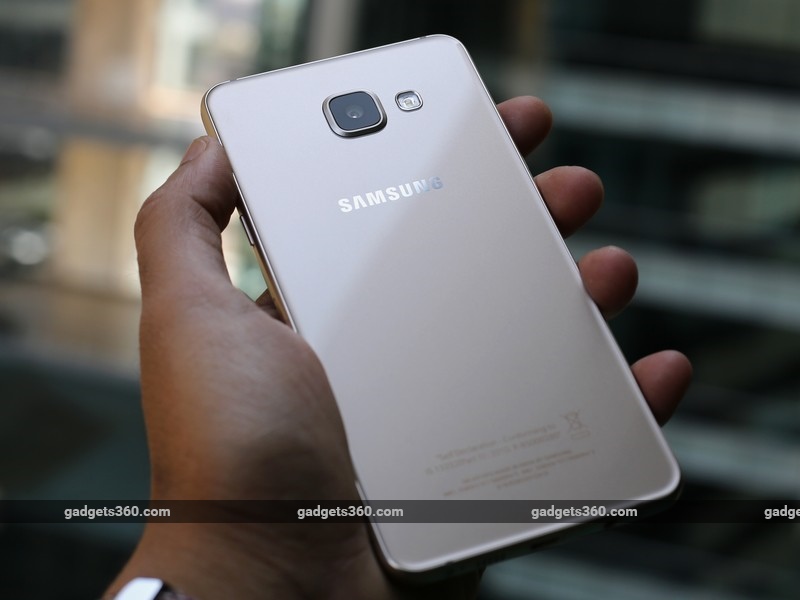 In the front, we have a 5.2-inch full-HD Super Amoled display that delivers vibrant colours and excellent sunlight legibility. The colours tend to get oversaturated in Adaptive Mode, which can cause a bit of eye fatigue after a while. This can be remedied by switching to another display mode. The A5's display also has very thin borders which gives it an edge-to-edge look.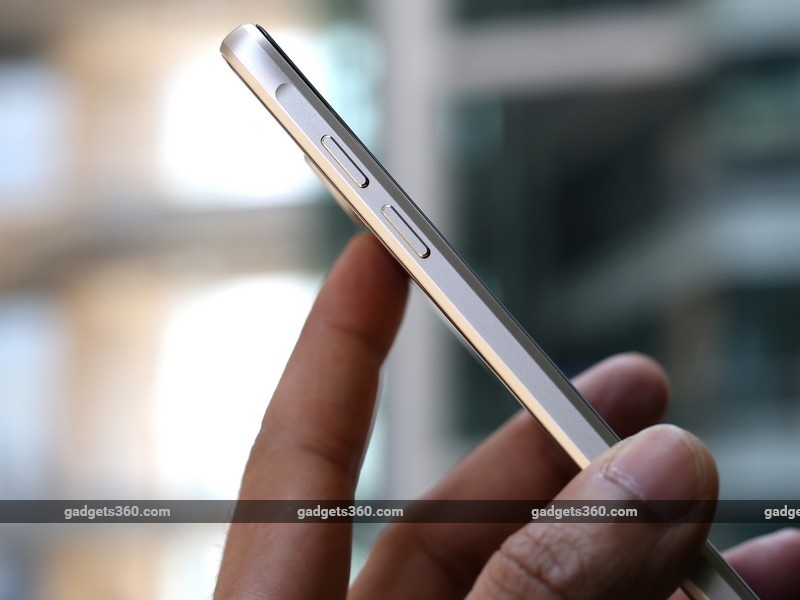 Navigation buttons are where you'd expect them on a Samsung phone and a fingerprint sensor is integrated into the Home button. Oddly, there's no notification LED for incoming alerts. The headphones socket, Micro-USB port, and speaker grille are all placed at the bottom.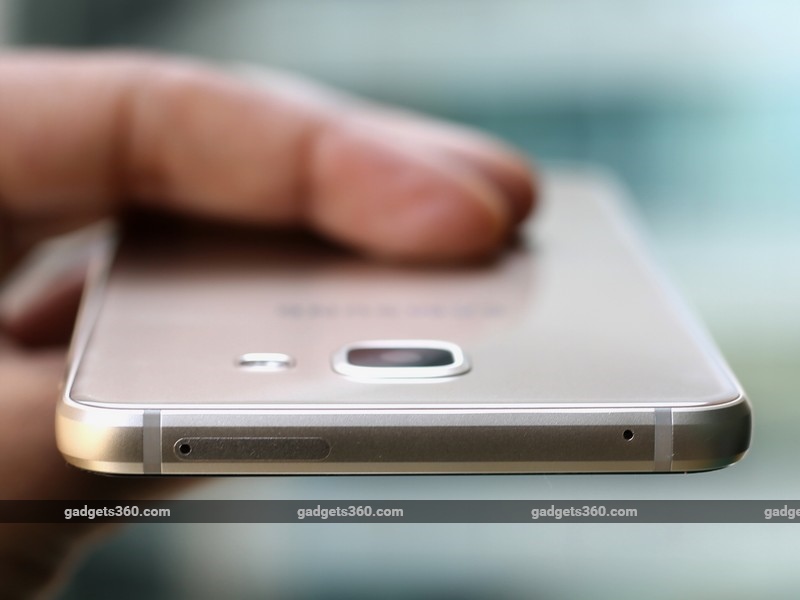 The A5 launched in India (codename A510FD) is a true dual-SIM phone, and you get a dedicated slot for a microSD card. The tray on the right houses the primary SIM and storage expansion while a separate tray on the top of the phone is for the secondary SIM.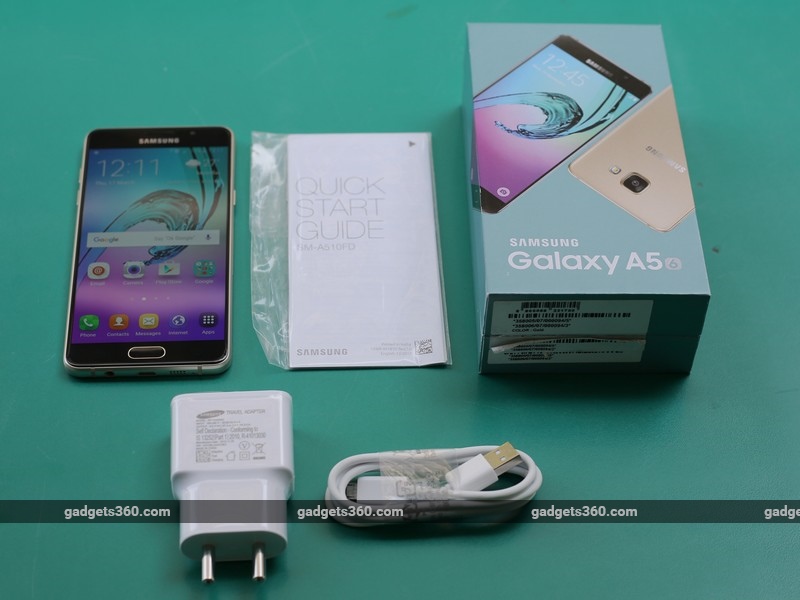 Samsung bundles a 10W charger, data cable, headset, and SIM ejector tool in the Galaxy A5 retail package - only our review unit was missing the latter two. Samsung has done an exceptional job with the construction of the new phone, making it look and feel as good as the flagship Galaxy S6. The glass on the back does make the phone a bit slippery to hold and we wish there had been a notification LED.
Specifications and software
With the cosmetic refreshes also come performance upgrades. The Galaxy A5 (2016) sold in India features Samsung's octa-core Exynos 7580 SoC, which we found a little puzzling because it's the same SoC that powers the lower mid-range Galaxy J7. Some modifications have been made, as the SoC in the A5 runs at a slightly higher 1.6GHz and supports faster Category 6 LTE.

Despite its older 28nm fabrication, it's still a very capable SoC and offers similar performance to the Snapdragon 615. We managed to get 41,907 points in AnTuTu and 13fps in GFXbench. The GPU score was a bit lower when compared to the Adreno GPU in the 615 SoC.
The rest of the specifications include 2GB of RAM, 16GB of storage which can be expanded up to 128GB, dual-band Wi-Fi b/g/n, Bluetooth 4.1, NFC, FM radio, and USB OTG. The A5 supports 4G on both SIM slots, however there's no support for VoLTE yet.
It's a little disappointing to see the Samsung Galaxy A5 (2016) ship with Android Lollipop but we guess Samsung was saving its Marshmallow debut for the Galaxy S7. The phone runs TouchWiz, which has gotten slicker over the years but continues to stay true to its colourful roots.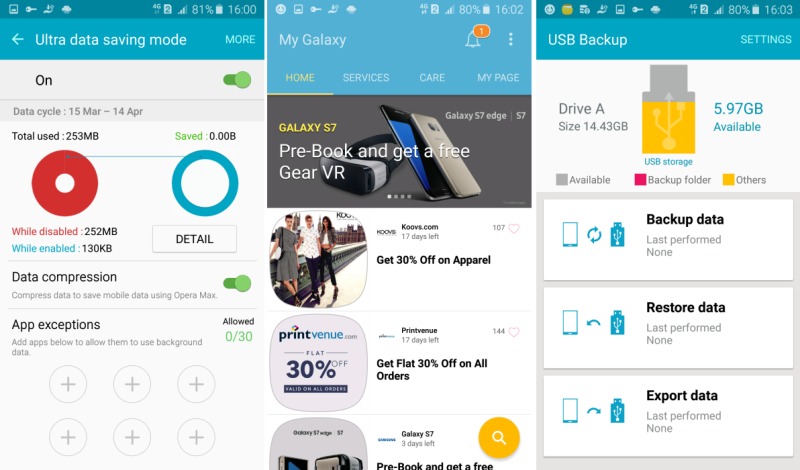 Samsung throws in some of its own apps such as S Health, S Voice, and My Galaxy. There's also the Ultra Data Saving mode found in the J-series, powered by Opera Max. This helps compress Internet data so you don't end up exhausting your monthly data pack too soon. MixRadio is also present but you won't be able to use it for too long as the service is shutting down. You get a USB Backup app which lets you back up data to an OTG pen drive. Samsung also bundles several of Google's and Microsoft's popular apps.
Most of the stock apps and some third-party ones support split-screen view. This can be activated by tapping the Recents button for a few seconds when in a supported app.
Performance
Despite the all-encompassing UI skin, general performance is quite good. A slight hiccup is noticeable if you have a lot of apps open in the background, but other than this, we didn't face any issues. The phone warms up during gameplay or extensive camera use but runs fairly cool for pretty much everything else. We also didn't have any issues with call quality or latching onto 4G networks with a SIM in either slot. The A5 can handle most apps with ease and doesn't break a sweat while gaming either.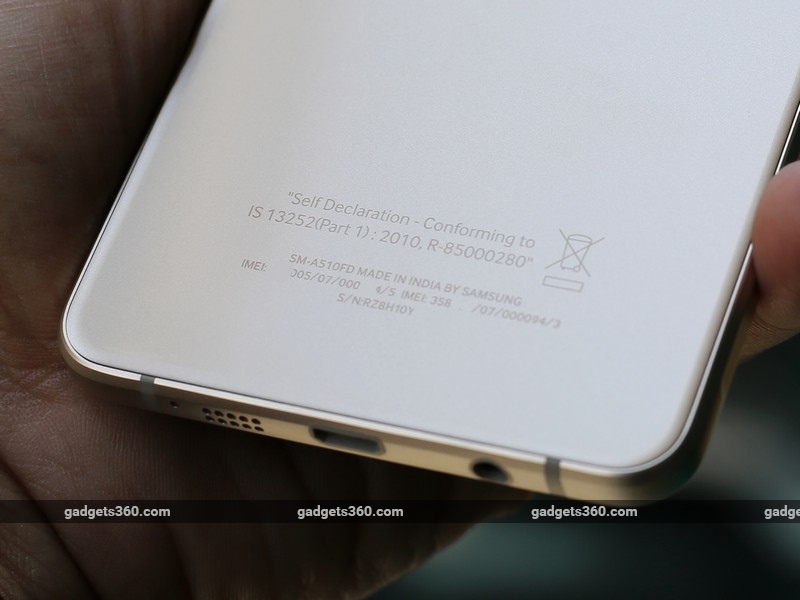 The fingerprint sensor works but isn't as quick or accurate as the ones we've used on some other recent phones. You'll need to have your thumb or finger cover the entire button for it to recognise a pattern. Out of the 16GB of storage, you have around 11GB of actual usable space. It's not a big problem since you can add more storage.
The A5 is a good phone for multimedia playback thanks to its vibrant display. Even standard-definition movies look crisp with saturated colours. Full-HD videos, including high-bitrate files play just fine too. Sound is fairly loud through the mono speaker. The audio player is very feature-rich, with plenty of settings for tweaking the audio quality.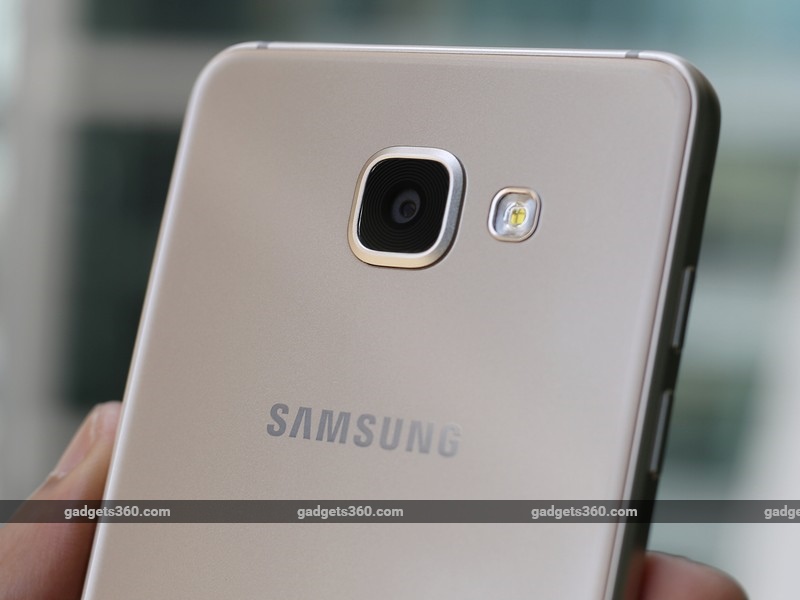 The primary camera features a 13-megapixel sensor with a decently large f/1.9 aperture and optical image stabilisation. Due to this, the Samsung Galaxy A5 (2016) is able to capture pretty detailed landscapes and macros in daylight. Colour reproduction is also quite good, although things do tend to look exaggerated on the phone's display. Pictures taken under artificial light and in low light exhibit slight graininess when zoomed in but overall, camera quality is pretty good.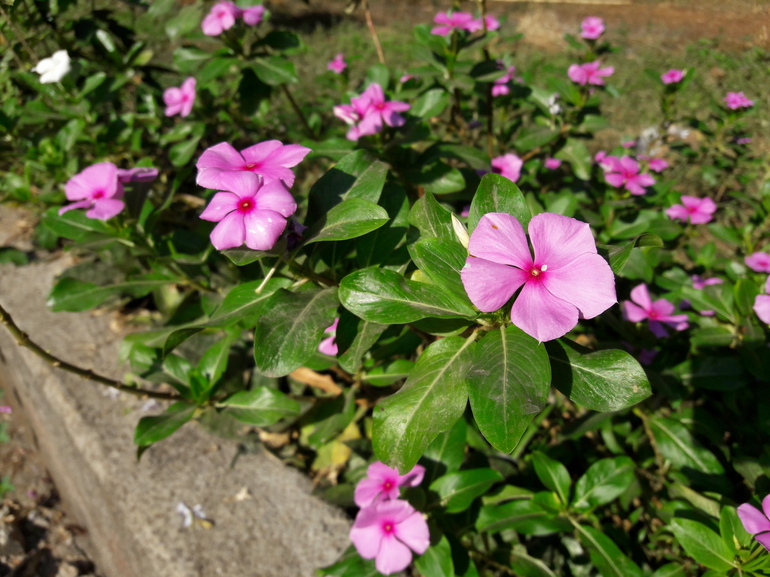 (Tap for full-sized images)

Videos are also crisp at full-HD resolution. The 5-megapixel front camera boasts of an f/1.9 aperture so you can get detailed selfies even indoors. The camera is quick to capture and save images but focusing speed is quite poor. This is also a big issue with video recording: the sensor refuses to adjust focus when panning unless you tap the screen. The lack of phase detection autofocus is very evident here.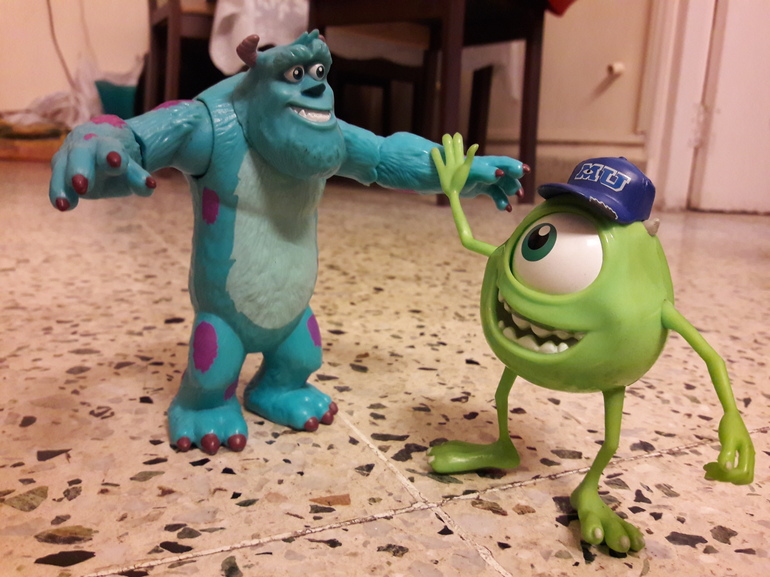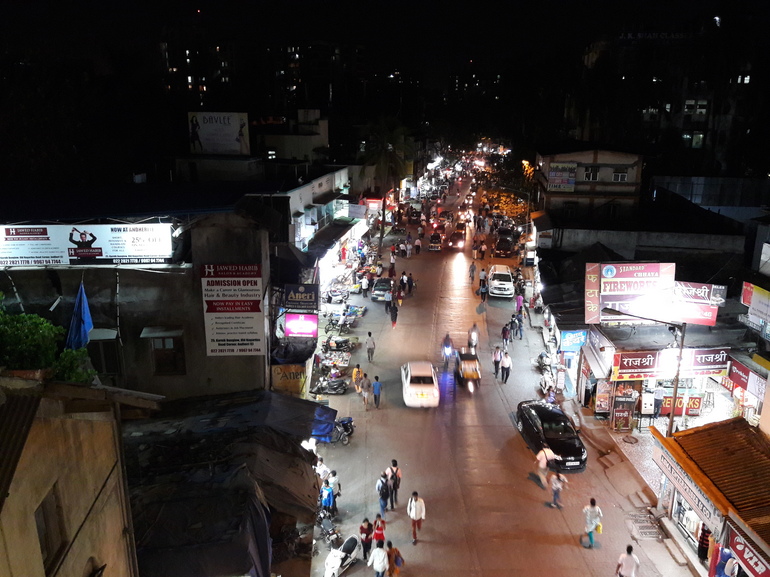 (Tap for full-sized images)
The camera app is a watered-down version of the one seen in Samsung's flagships and isn't implemented as well. For instance, burst mode is now one of the shooting modes, and needs to be selected separately as it doesn't work in Auto mode. There aren't any shooting modes for video; all you can do is change the resolution. There's no shortcut to toggle HDR from the viewfinder as that's a separate shooting mode too. This rearrangement of options makes using the app unnecessarily tedious in our opinion.
Battery life
The new 2016 Galaxy A5 crams in a larger 2900mAh battery compared to the outgoing model. This has bumped up the thickness and weight of the phone by a bit, but that really shouldn't matter as the phone ran for 14 hours and 42 minutes in our battery loop test, which is very good. With regular use, we easily managed to go a day and a half before needing to recharge it. The phone also supports Adaptive Quick Charging and we were able to go from zero to a little more than 50 percent in just half an hour.
Verdict
Samsung has done a commendable job with the new Galaxy A5, which is a marked improvement over its predecessor and brings the Galaxy A-series a step closer to the beauty and finesse of the Galaxy S-series. However, the company has gotten the pricing completely wrong which makes it impossible to recommend this phone at the moment. The 2016 Galaxy A5 retails for roughly Rs. 28,500 which is too expensive when you consider the overall package. Even the new Galaxy A7 for that matter suffers the same fate, since it's virtually identical to the A5 apart from having a larger screen, better battery, a bit more RAM, and a higher price tag. The Galaxy S6 (Review) is a no-brainer at roughly Rs. 33,000 and this price might even fall further with the launch of the Galaxy S7 series.
The new Galaxy A5 has a shot at success if Samsung corrects its price quickly. In our opinion, around Rs. 20,000 would be the sweet spot considering the specifications and features this phone offers, and the competition it has to face. The Galaxy A5 excels in terms of build and aesthetics, packs an excellent display, and offers very good battery life. We quite liked the quality of pictures it takes too, although the camera app could have been designed better. We also don't understand the reasoning behind ditching the notification LED.
To sum up, Samsung's 2016 Galaxy A5 refresh will make a good buy once the price comes down to lower levels. If you can't wait, just grab the Galaxy S6 instead.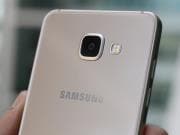 Samsung Galaxy A5 (2016) in pictures