Selling smartphones under your own label has never been easier, and these days, pretty much anyone with some capital can potentially get their foot in the business. The smartphone market (both online and offline) is full of brands that you've probably never heard of; selling low-cost smartphones for those with very tight budgets. The reason we keep seeing new companies crop up is that there is a market for such phones, which often goes unaddressed.
At Gadgets 360, we are constantly inundated with requests to review smartphones across price segments, but it isn't possible or practical to test each and every one. Today, we have the Reach Allure from Reach Mobiles, a subset of Rashmi Group. It's a budget smartphone priced at around Rs. 5,000, and its biggest draw seems to be its resemblance to an iconic smartphone.
Look and feel
Given its cost, the Allure uses a plastic body instead of metal. It could pass of as iPhone at a distance, which we're guessing was the intention to begin with. It's available in the iPhone's four colours, including Rose Gold. However, the quality of plastic along with the fit and finish is simply not up to the mark. There are minor gaps in the plastics around the curved edge of the display and the painted-on antenna bands simply look tacky up close. There's a physical home button at the bottom for navigation, and a 5-megapixel front camera on the top. The ring around the home button is also made to look like Apple's TouchID fingerprint sensor but rest assured, it isn't. The phone lacks any notification LED.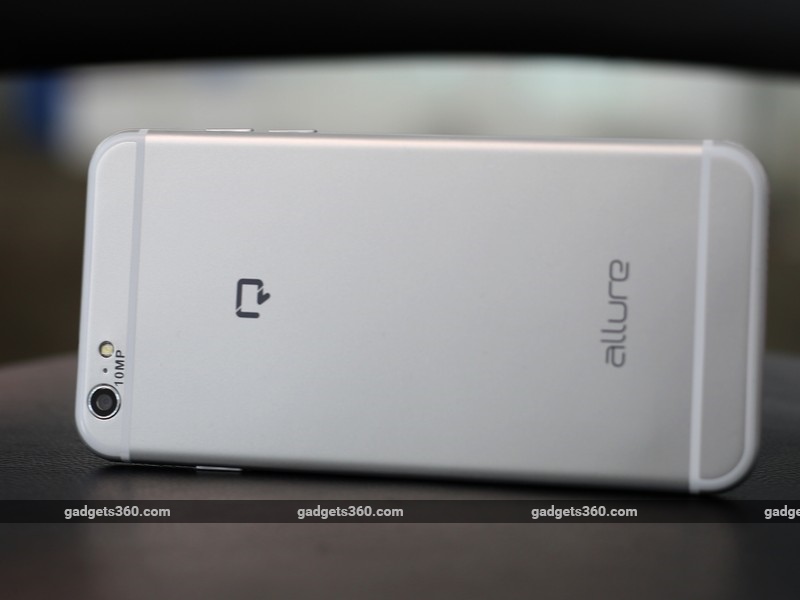 The 5.5-inch qHD (540x960) IPS display is not too bad despite the low resolution. Brightness levels are fairly good but the screen does wash out under direct sunlight. There's also a gap between the outer glass and the actual display, which is evident when you apply pressure on the screen. Due to this, touch response is quite poor, and at times, the phone would recognise a tap gesture as a swipe. To compensate for the lack of any protective glass, the Allure ships with a screen guard pre-applied to the display.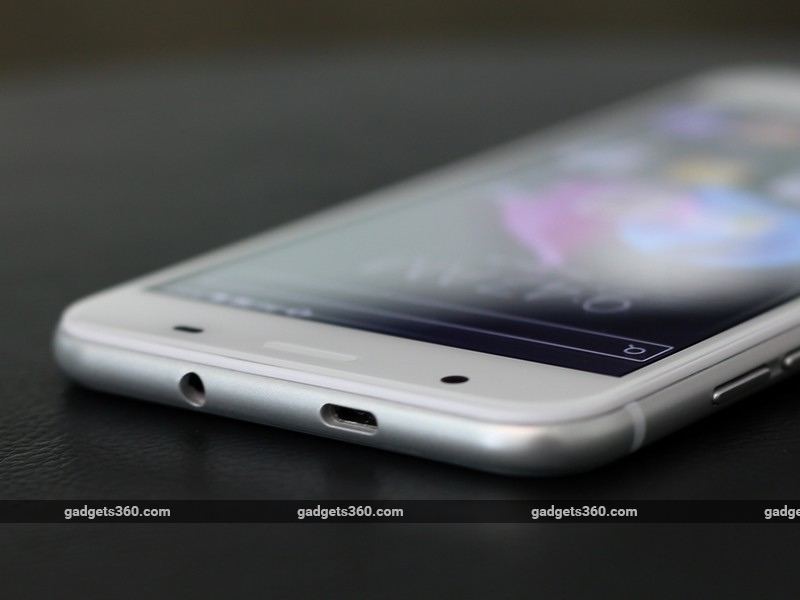 The Micro-USB and headphones sockets are placed on the top while a single speaker sits at the bottom. The fit of the volume and power button isn't great as they feel fiddly and don't have a very good tactile response. The back cover isn't easiest to take off but once you manage that, you can access the removable battery, two SIM card slots, and one microSD card slot. The Allure also has a 10-megapixel rear camera (more on this later) with a single LED flash.
In the box, you get a power adapter, data cable and a flip cover. The quality of the cables is strictly average but the flip case feels downright cheap. You'll be lucky if it lasts a month. Overall, the Allure fares pretty poorly in the build quality department. The fit and finish of the plastics could have been a lot better, and this phone ends up feeling crude and unfinished. In our opinion, the only reason one would give it a second glance online is because it looks like an iPhone.
Specifications and software
The Reach Allure is powered by a quad-core MediaTek MT6580 SoC running at 1.3GHz, and has 1GB of RAM and 8GB of storage. The latter is expandable by 32GB using the dedicated microSD slot. The phone also features Wi-Fi b/g/n, Bluetooth 4.0, FM radio, and GPS. The phone doesn't support 4G and only 3G will work for both SIMs.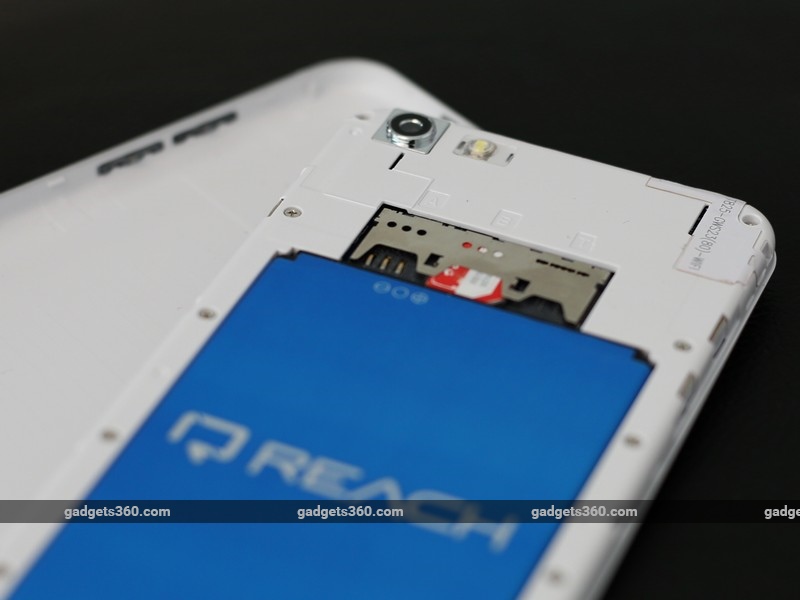 For software, we have a version of Android 5.1 Lollipop with a custom launcher. You get an app drawer and the ability to choose the transition effects. The multi-purpose home button performs different functions depending on how you press it. While in an app, a single press takes you back a step; a long press brings up additional settings; and a double press takes you to the home screen. However, if you're on the home screen, a double press brings up your recent apps while a long press brings up a menu from where you can customise the wallpaper, theme and other settings. The tactile feedback of the home button is pretty poor as it takes a lot of effort to use.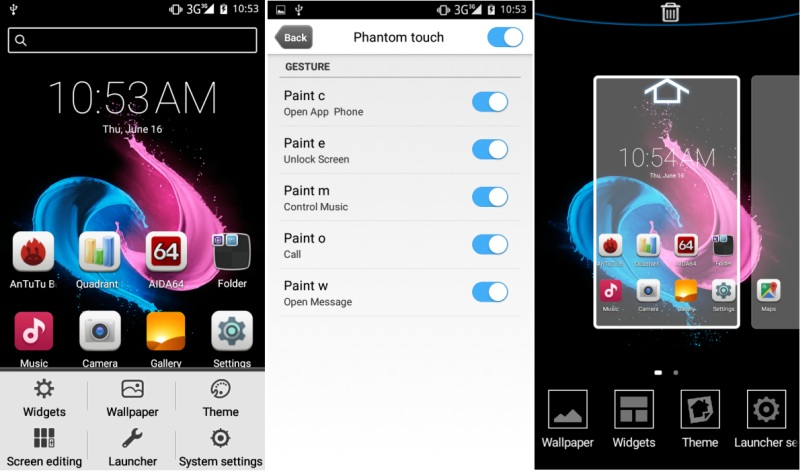 Reach has added some gesture-based shortcuts which lets you open apps or perform actions when the screen is off. The pre-installed apps include WeChat, WhatsApp, and some Google apps.
Performance
The Reach Allure is not the easiest phone to carry around due to its size, but thankfully, it's fairly light. The display is a big fingerprint magnet, which hampers usage at times. Even with 1GB of RAM, the interface doesn't lag too much. There are times when the phone gets bogged down and you have a wait a bit for it catch up. In benchmarks, the phone put on a decent show as it scored 46,226 in AnTuTu and 8,659 in Quadrant. 3D games are playable too and we didn't face any heating issues while popping zombies in Dead Trigger 2.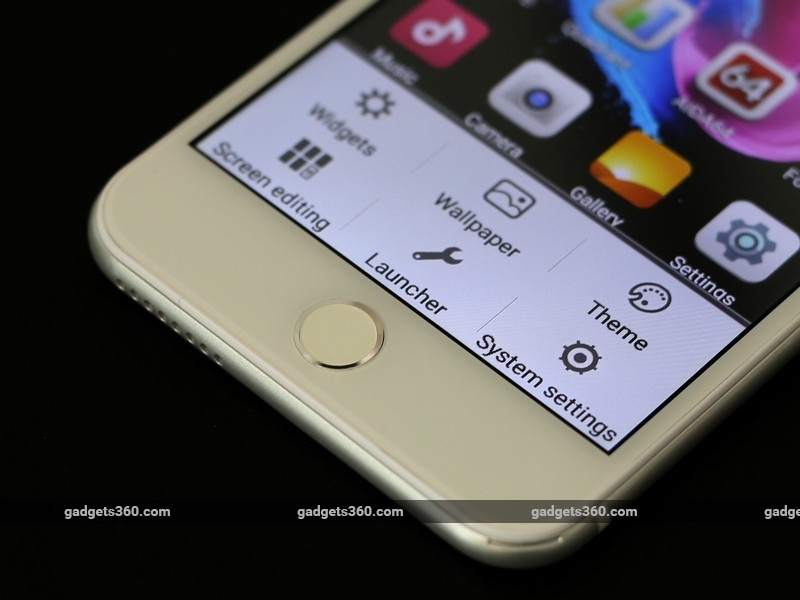 Videos are handled by the stock video player. The phone can play full-HD videos, but it struggled a bit with some of our high-bitrate test files. The music player is from an older version of Android so it's not very appealing, but it gets the job done. Out of the 8GB of onbaord storage, about 4.7GB is usable. We also noticed the write speed of the internal storage is not great as files take a long time to get copied.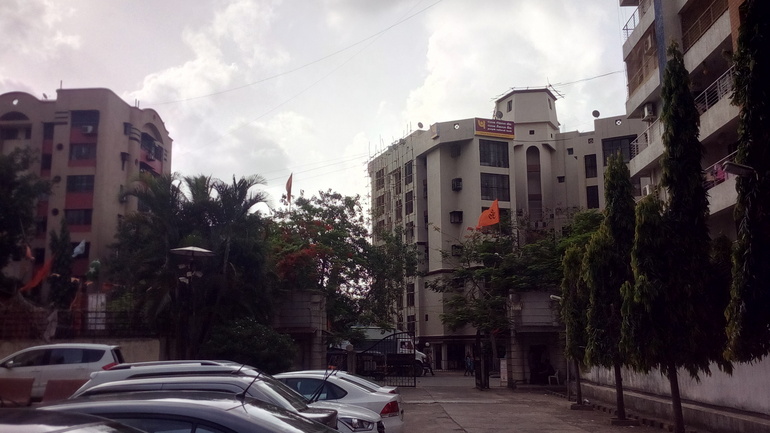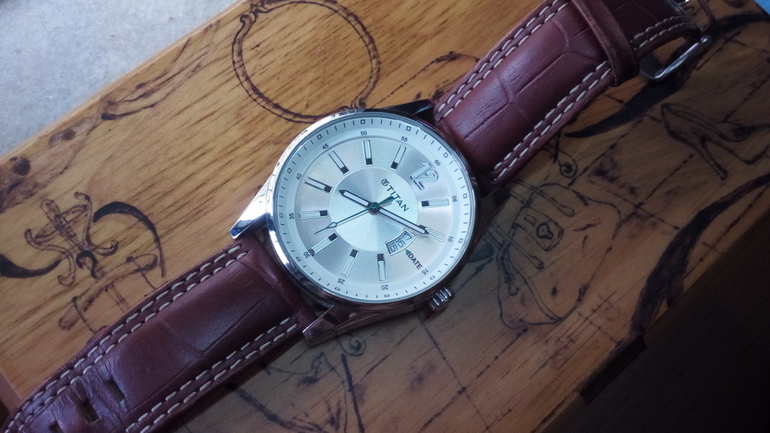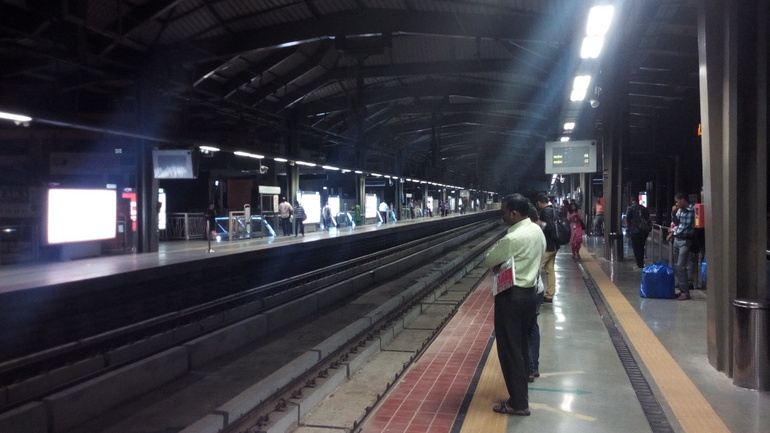 (Tap for full size Reach Allure sample images)

The phone is said to feature a 10-megapixel rear camera with autofocus and all listings of its specifications online report that as well, but an asterisk on the back of the box leads to a footnote that reads "camera enhanced by software". We first turned to diagnostic apps, and sure enough, both AnTuTu and Aida64 reported the phone to have an 8-megapixel rear camera and 5-megapixel front camera. Further, we captured a few RAW files with the camera using the EngineerMode app from the Play Store, which also gave us 8-megapixel output. It seems the Allure uses software interpolation to produce 10-megapixel images (at the 16:9 aspect ratio). While there's no shame in marketing an 8-megapixel camera for an entry-level phone, in our opinion this was done purely to make the Allure look better than its competition on the online retailer's page.

The quality of pictures taken at both resolutions is below average. The main issue with the camera is its slow focusing, which makes it tough to get a sharp picture. Even slight motion will result in a blurry shot. It also fails to capture accurate colours as the pictures end up looking very dull. There's also visible noise in the shadows once you zoom in or crop the photo. Burst shooting is present (up to 10 shots) but the capture speed is so slow that it's nearly impossible to capture anything worthwhile.
Video recording maxes out at 1080p for both cameras. Quality is below average here but as some consolation, you do get software stabilisation. The front camera is once again quite disappointing for selfies.
Battery life
The Allure packs in a 2600mAh battery which lasted for 5 hours and 27 minutes in our video loop test, which is sub-par when compared to other smartphones. With regular mixed usage, we managed to go a little less than a day.
Verdict
The Reach Allure is priced at Rs. 5,444 and is currently exclusive to the online retailer Shopclues. It's difficult to find any redeeming feature to this phone as its pretty much either average or below average on all counts. When compared to the InFocus Bingo 10 (Review), the Allure does have a larger and brighter display which could appeal more to some buyers.
We can see how this phone might seem appealing to those who want an inexpensive iPhone clone, but other than that, there's little reason to opt for it. The build quality is poor, battery life and cameras are underwhelming, and real-world performance is not that great. 4G is missing too.