From being comprehensively dominated by Nokia just a few years ago, the Indian mobile phone market has come a long way. With the advent of smartphones, the market is now a free-for-all with a growing list of players.
With India on track to become the world's second largest smartphone market by 2019, everyone wants to get in on the action. A long list of Chinese companies are already present and well-established in India, including Xiaomi, OnePlus, Lenovo, Huawei, Oppo, Coolpad, Gionee, Meizu, ZTE and Vivo. The latest to join this list is Phicomm, a brand that we admittedly knew very little about before its launch in India. Its first product is the Rs. 10,999 Passion 660, which is being sold exclusively through Amazon India. Does it offer the same value for money that Indian consumers have come to expect from Chinese products? We find out in our review.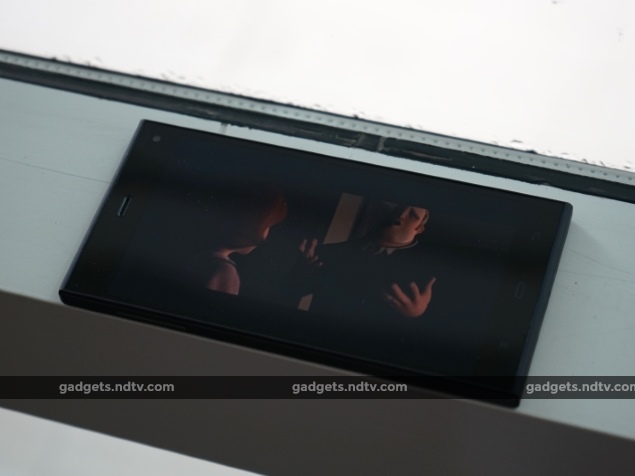 Look and Feel
The Phicomm Passion 660 is all about sharp edges and straight lines. Although it's relatively slim at just 7mm, it sports a block-like shape. It has a one-piece metal frame, although the metal is exposed only at the sides. The back has a matte finish, which continues along the top and bottom as well. Although contoured edges would have been better to hold, the sharp lines are not too bad, and the phone looks pleasantly different from most other smartphones.
The review unit we received was black, but the Phicomm Passion 660 is also available in white as per information provided to us by the company. It isn't exactly black; we'd say it's more of a very dark shade of grey. It looks nice nonetheless, and the silver of the metal along the sides adds a welcome variation to the look.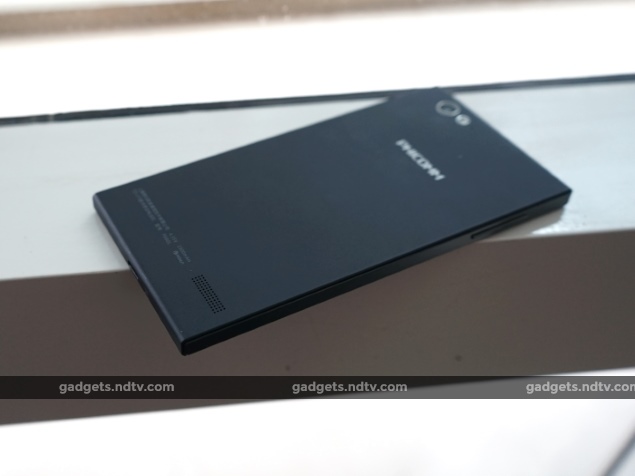 The power button and SIM slots are along the right, while the volume rocker is on the left. The 3.5mm port is on the top, and the microUSB port is on the bottom. On the whole, this is a very well designed smartphone.
The Phicomm Passion 660 is extremely light and compact for a device with a 5-inch screen, weighing in at just 110g. The front features Corning Gorilla Glass 3 for protection. The three soft keys are off-screen at the bottom. The single speaker is at the back, and feels weak and underwhelming. All in all though, the Passion 660 is comfortable to use and boasts of impressive ergonomics.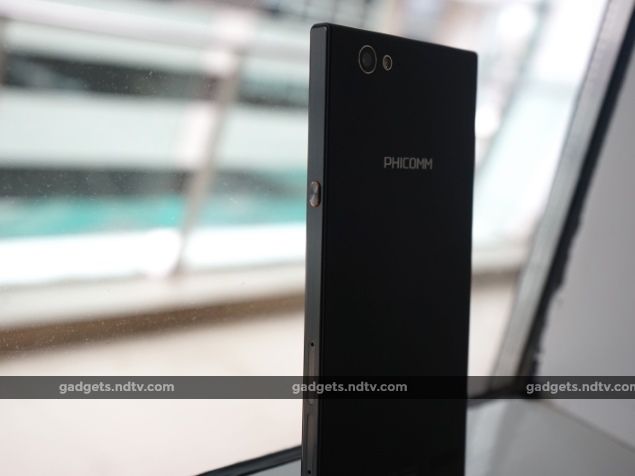 Specifications and Software
The Passion 660 uses a 1.5GHz Qualcomm Snapdragon 615 octa-core SoC, with 2GB RAM and 16GB of in-built storage. The device is dual-SIM capable, although the second slot doubles up as the microSD card slot. The phone supports cards of up to 64GB. This means you have to choose between having a second SIM card and additional storage, which we feel is a bit limiting. The main SIM slot supports Micro-SIM cards, with 4G support (including band 40 compatibility for 4G in India), while the second slot supports Nano-SIM cards.
The device has a 5-inch full-HD (1920x1080-pixel) screen with average sunlight legibility. The cameras are 13-megapixel at the rear and 5-megapixel in front. The battery has a fairly standard capacity of 2,300mAh. It's interesting to note that the device has a pedometer, compass and barometer, with preinstalled apps for all three. Other hardware-based specifications are ordinary, such as standard Bluetooth, GPS and Wi-Fi connectivity, along with the regular set of sensors.
The Phicomm Passion 660 runs Android 4.4.4 with the company's own Expect user interface layered on top. It's clean, well designed and easy to navigate around, for the most part. It also, importantly, uses an app drawer, which keeps the home screens free of clutter and makes using widgets a bit easier. The settings menu has some limitations though, and we felt that the UI isn't as customisable and tweak-friendly as many other UIs we've seen.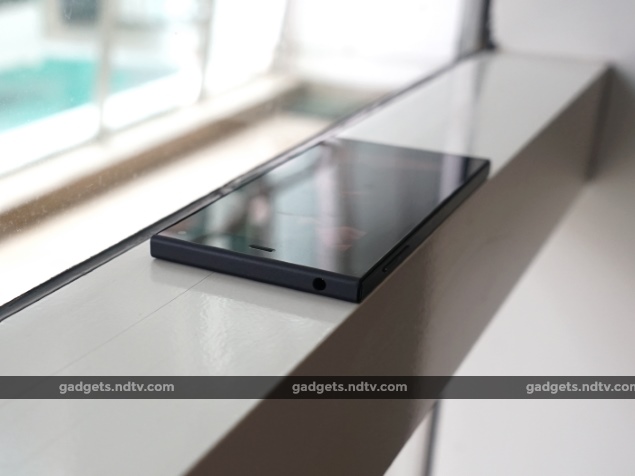 One of the features we found interesting was Wave Gesture. This allows you to unlock the phone, pull down the notification menu and scroll through pictures by waving in the air, which is recognised using the front camera. In practice, this rarely ever worked well, and you're better off using the touchscreen for all of these functions. As previously stated, there is preinstalled software for the pedometer, compass and barometer, as well as useful apps for wireless disk usage, sound recording and data backups. The phone is refreshingly free of bloatware, which we were rather impressed with.
The rest of the software is basic and looks like it's been designed for beginners. Some key features that you'd find in nearly every other UI is missing from Expect, such as detailed battery usage statistics and control over call settings and network-based requests. And as is the case with a lot of small smartphone manufacturers, Android and UI updates aren't quite guaranteed.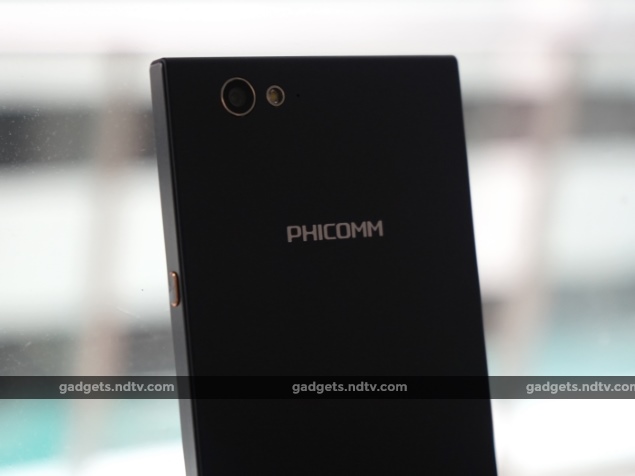 Camera
The Phicomm Passion 660 employs a Sony-built Exmor IMS 214 sensor in the 13-megapixel rear camera, while the front is a 5-megapixel shooter. Both cameras are capable of shooting full-HD video. The camera software offers a decent number of settings and tweaks that should keep most people happy, including face detection, timer, exposure, white balance and anti-banding. There are also a handful of filters, a zero shutter mode and a burst mode. You can even set the volume rocker to act as a shutter key, which is convenient. Unfortunately, it lacks a Panorama mode, while HDR has been oddly named 'Sunset' mode.
Pictures taken with the camera are decent enough in terms of detail and colour reproduction. Sharpness and accuracy in the detail are impressive, while colours feel realistic and lifelike. However, brighter shades tend to be oversaturated, even consuming a bit of the detail from darker shades around. Daylight, in particular, looked too bright and could have been better. Low light shots are impressive though, and the phone brightens up the shots just enough to avoid noise and deterioration in the detail. The front camera is standard and performs as expected from a 5-megapixel shooter. Videos are pleasant enough, although not fantastic by any means.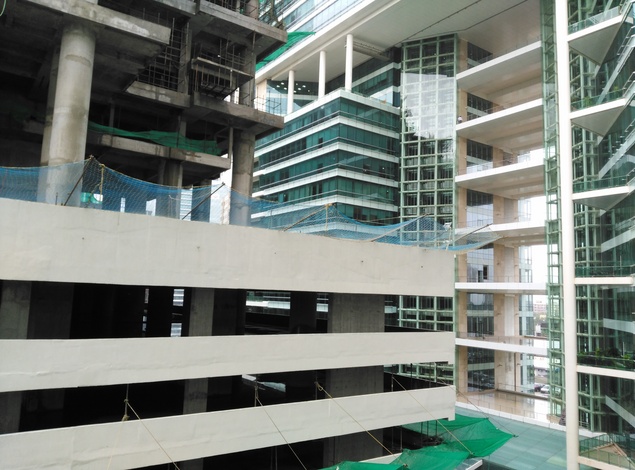 (Click for full-size image)

Performance
Ordinary performance for day-to-day tasks on the Phicomm Passion 660 was decent enough. Most apps and menus loaded quickly, and the system did not crash even once during our time with the phone. There were occasional moments of lag, but these were few and far between. The Passion 660 did have some trouble running our test videos, though, with some stuttering on the larger 1080p ones. Our most challenging video, a 1080p 40mbps file, would not even load up on the device. Certain graphics-intensive games and videos showed similar flaws, but it's fair to say that the 660 will handle most of what you throw at it with ease.
Benchmark scores were decent as well; the Passion 660 scored 30,216 in AnTuTu and 16,168 in Quadrant, both of which are close to the scores of the Nubia Z9 Mini (Review | Pictures), a device that uses the same Snapdragon 615 SoC but costs a lot more than the Phicomm Passion 660. In GFXBench and 3DMark Ice Storm Extreme, the phone scored 15fps and 5534 respectively.
Sound output from the single speaker on the device is weak, and you will definitely need headphones whenever you use this phone for movies and music. The Passion 660 has decent sound in phone calls and holds network decently enough. The battery lasted 8 hours and 36 minutes during our video loop test, which is average. However, the phone tended to drain its battery much quicker in ordinary functions and day-to-day use. The battery would usually be completely drained by early evening for us.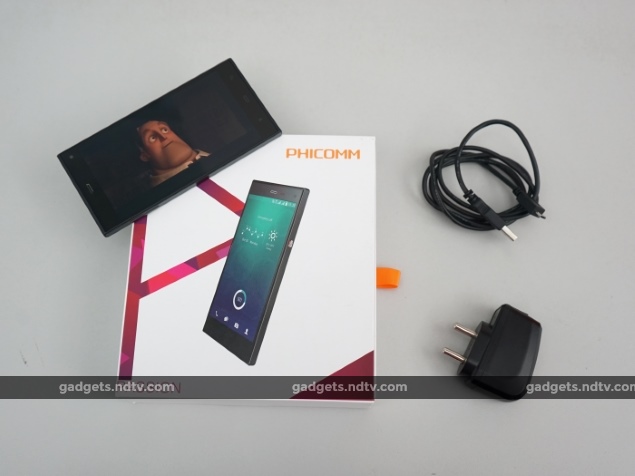 Verdict
Phicomm might be just another Chinese company in a market so full of options, and it's becoming hard to keep track of them all. The Passion 660 does get a lot right, offering genuine value to potential buyers. It's well designed, has a decent camera, boasts fantastic ergonomics and has an impressive spec-sheet. However, the lack of customisation options, underdeveloped user interface, poor battery life and inconsistent performance are key weaknesses that will bother a lot of users.
If you're in the market for a sub-Rs. 15,000 Android smartphone, you might automatically be drawn to brands like Xiaomi, Yu and Micromax because of the amount of buzz they have succeeded in creating. But if you look beyond the hype, you'll find that products like the Phicomm Passion 660 may also have what you're looking for. The Phicomm Passion 660 is available now on Amazon.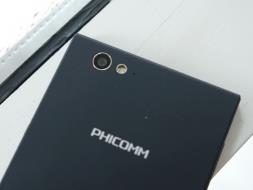 Phicomm Passion 660 in pictures