The
Phicomm Energy 653
is the second handset from the Chinese manufacturer that made its debut in India with the
Passion 660
(
Review
|
Pictures
).Its maiden attempt targeted the lower mid-range segment and proved to be a noble effort, but not without its share of shortcomings. The new Energy 653 is a budget offering which targets the entry-level smartphone user.
Other than the ZTE Blade QLUX 4G, this is the only smartphone in India that costs less than Rs. 5,000 and supports 4G. Like all newcomers in the smartphone space, Phicomm is yet to establish itself as a trusted brand in the minds of users. Let's see if the Energy 653 brings it a step closer to that goal.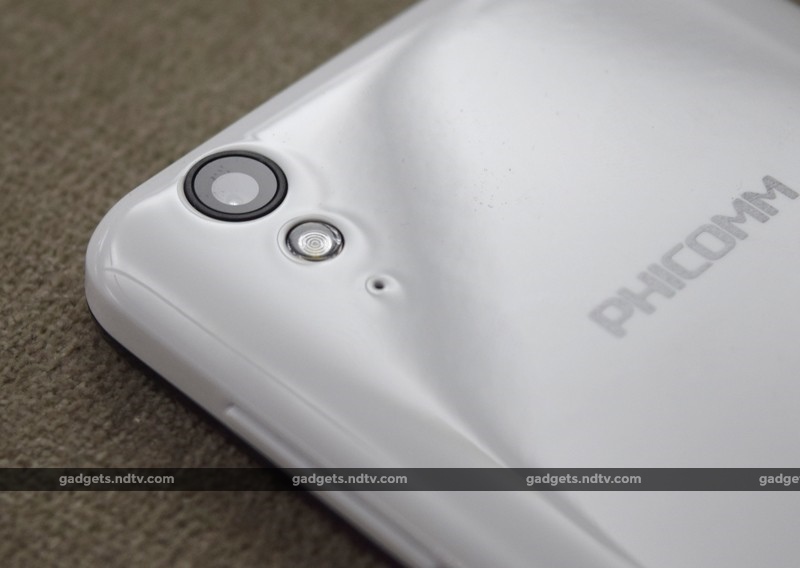 Look and Feel
Keeping in mind that this phone costs just Rs 5,000, Phicomm has done an excellent job with the construction and aesthetics. It feels sturdy in the hand and is very light at 100g. The white back cover is very glossy though, and doesn't offer much in terms of grip. The black version is supposed to have a rubberised texture, which should fix this issue. The volume rocker and power button are placed on the right and are well within the reach of your thumb. The 3.5mm headset socket and Micro-USB port are placed on the top of the handset.
There are capacitive buttons at the bottom for navigation, but sadly, they aren't backlit. Another minor omission is the absence of a notification LED. The Phicomm Energy 653 sports an 8-megapixel primary camera with an LED flash. The loudspeaker is placed at the bottom.
The display is a 5-inch (720x1280-pixel) HD IPS panel which is bright enough for indoor or outdoor use. Viewing angles are very good and colours are generally rich and vibrant. Phicomm uses a Full Lamination technique which results in a slimmer display, and there's also something which they call 'anti-dazzle' technology, to make it less reflective. The latter does work to an extent but makes colours wash out a bit under direct sunlight. The display is also very prone to fingerprints.
Specifications and Software
The Phicomm Energy 653 is powered by a Qualcomm Snapdragon 210 SoC which packs in four ARM Cortex-A7 cores and an Adreno 304 GPU for graphics. The phone has 1GB of RAM, 8GB of internal storage (expandable by 64GB), FM Radio, Wi-Fi b/g/n and Bluetooth 4.0. The Snapdragon 210 may just be a 32-bit SoC but it makes up for it by supporting LTE on Band 40, so you can use 4G services in India. The phone accepts two Micro-SIM cards which are accessible by removing the back cover. Only SIM 1 supports LTE and 3G data, however, which means any SIM in the second slot is restricted to 2G.
In the box, you get a charger, USB cable, screen guard, microfibre cloth, and instruction booklet. The warranty can be activated from the phone through an app. There isn't any headset bundled in the box.
The phone runs a skin called Expect UI which looks and feels like a near-stock version of Android Lollipop 5.1.1. This is refreshing as many budget smartphones succumb to bloated custom skins which manufacturers think will appeal to first-time buyers. As a result, usage is smooth with no noticeable lag while swiping through the interface. Minor stutters are noticeable during some animations and while dismissing multiple notifications in one go, but all is well for the most part. Phicomm hasn't meddled around with the notification shade, and you have all the stock toggle switches.

You get the option to customise the physical and capacitive buttons, so for instance, the power button can end a call or you change the long/short press functions for the capacitive buttons, which comes in very handy. Phicomm also includes a System Update app which lets you manually load an update file or do it over the air. Apart from this and the usual suite of Google apps, there aren't any other free apps or bloatware pre-installed.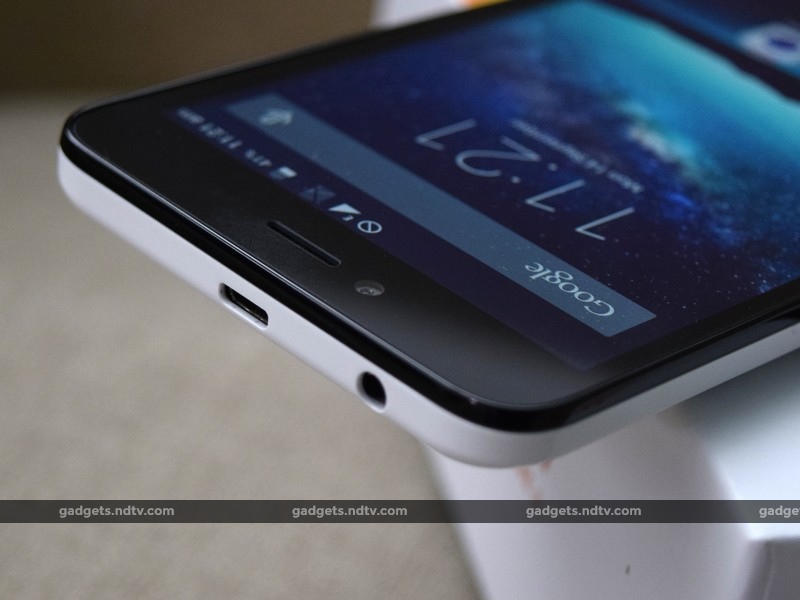 Performance
For daily use, the Phicomm Energy 653 doesn't disappoint. Call quality is good and we had no issues with dropped calls. The loudspeaker does a good job with alerts as well, and is loud enough when watching videos or listening to music. The proximity sensor is a bit slow to react at times during a call, and a couple of times the screen would randomly come on even when the phone was to our ear. This isn't a consistent problem though, and the phone worked alright the rest of the time.

The Snapdragon 210 might be at the bottom of Qualcomm's line-up but it's certainly no slouch. The chip can handle most 3D games well, and while it does struggle with newer titles, older and less demanding ones such as Riptide GP play just fine. The phone can handle videos up to 720p but anything higher and we got stuttering. It also struggled a bit with high bit-rate 720p videos and refused to play our 40mbps test file.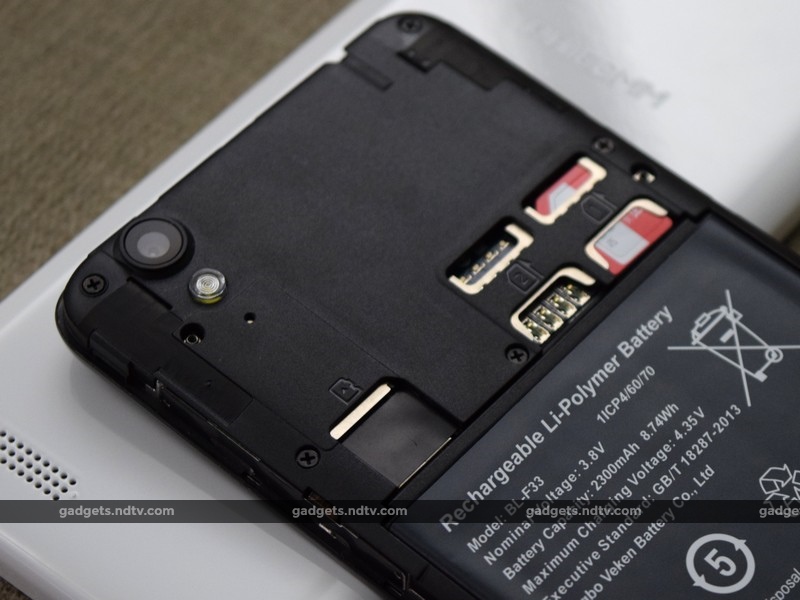 We didn't face any heating issues with the Phicomm Energy 653 and even after a session of playing games and watching videos, the phone only got a bit warm. The phone doesn't support USB OTG but you do get Wi-Fi Direct. We got scores of 17,221 in AnTuTu and 4,832 in 3DMark Ice Storm. These are below average at best, but looking at the price and positioning ofthis phone, it's to be expected.
The 8-megapixel primary shooter is a little disappointing. Auto-focus was slow and the light metering was never accurate, resulting in overexposed images when shooting outdoors. Night shots weren't great either, and it took a good few seconds to save each image, which was often blurry due to hand movement.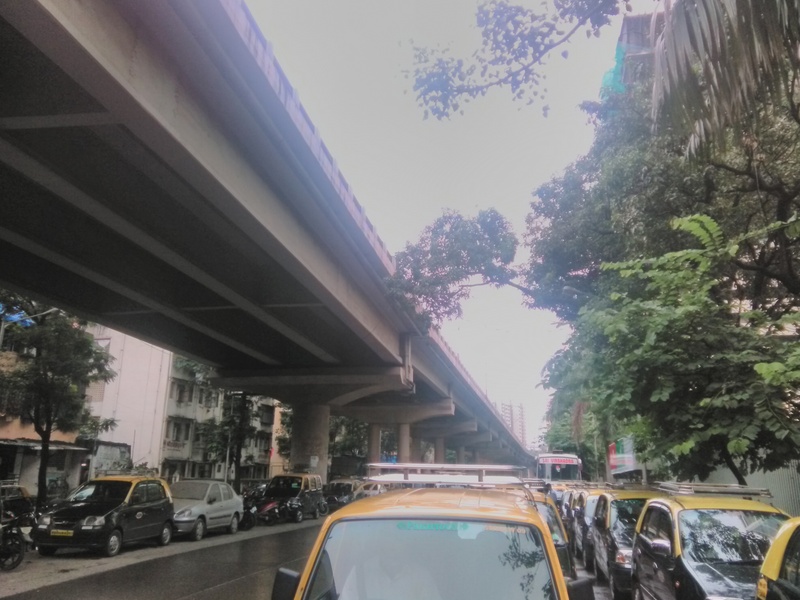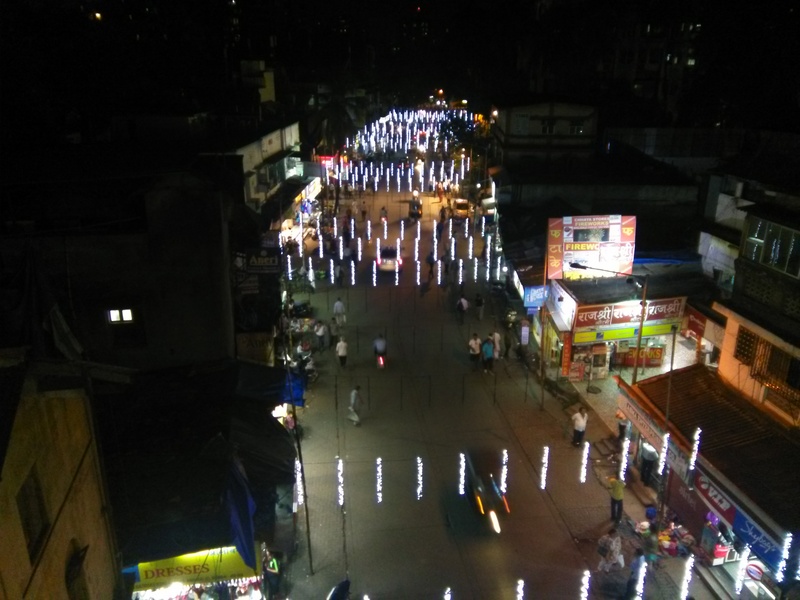 (Click to see full size)
You get different shooting modes such as Zero Shutter, Burst Mode, HDR and Anti-Shake as well as filters including Mono and Sepia. There are also basic manual options like White Balance, Redeye Reduction and exposure compensation. The front facing camera has a 2-megapixel sensor, which is also strictly average. Video recording maxes out at 720p for the rear camera and 480p for the front one. Video quality is decent for capturing home videos, provided there's adequate lighting.
We managed to get just a little under 8 hours in our video loop test which was less than we expected. Considering the Lenovo A6000 (Review | Pictures)got slightly more than 10 hours with the same battery capacity and a more powerful SoC, this phone should have done better. With regular use, you can expect about a day's worth of battery life but nothing more.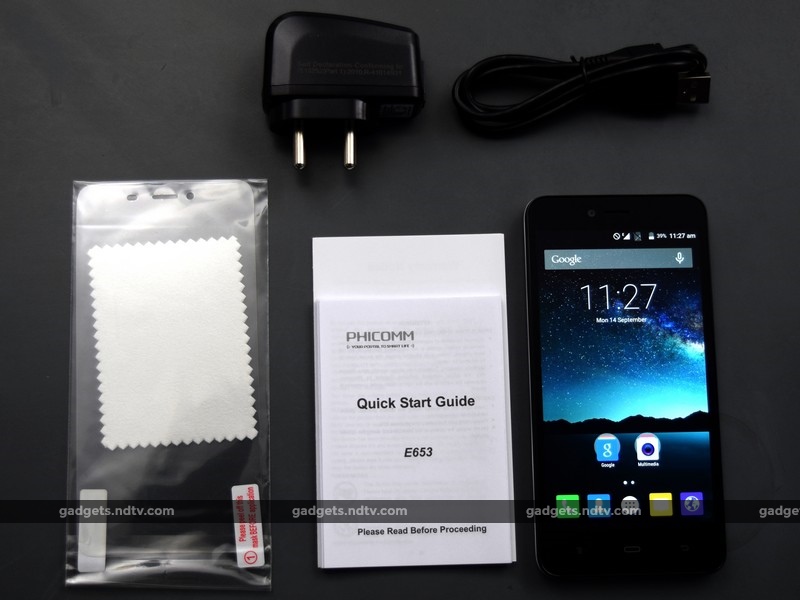 Verdict
At its asking price of Rs 4,999 on Amazon, it's hard to fault the Phicomm Energy 653 for its little foibles. It's a well-built 4G handset with all the right boxes ticked for an entry-level smartphone. We still would have liked to see backlit capacitive buttons, a notification LED and better battery life, and the camera is one area which could use a lot of improvement. However, if you're cash-strapped but still need 4G, the Energy 653 is a good option to get you started with the beauty of stock Android.
Since Phicomm is only a two-handset-old company in India, it's hard to tell how the phone will hold up in the long run. We didn't face any glaring issues during our short stint with the phone but that's not to say things can't go wrong. If you're willing to take a leap of faith, even if you don't see yourself using 4G right now, the Phicomm Energy 653 could be a decent investment.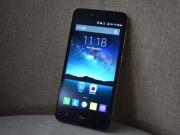 Phicomm Energy 653 in pictures