Oppo
made quite a splash when it debuted in India, being one of the first value-minded brands to compete with the likes of
Samsung
and
Sony
. Since then, things have slowed down a bit with newer launches from
Xiaomi
, Coolpad and other smaller Chinese brands stealing Oppo's thunder. Value charts have been rewritten countless times in the past year and we've now come to a point where some truly remarkable devices are available for less than Rs. 10,000 - devices that would have cost twice as much not too long ago.
The company's latest launch is the Oppo Neo 5 (2015), which replaces an older model also named Oppo Neo 5 but looks nothing like it. Priced at Rs. 9,990, it will have to fend off the horde of capable budget devices currently available in the market, several of which are priced significantly lower, at Rs. 5,999 or even less. This will be an interesting competition.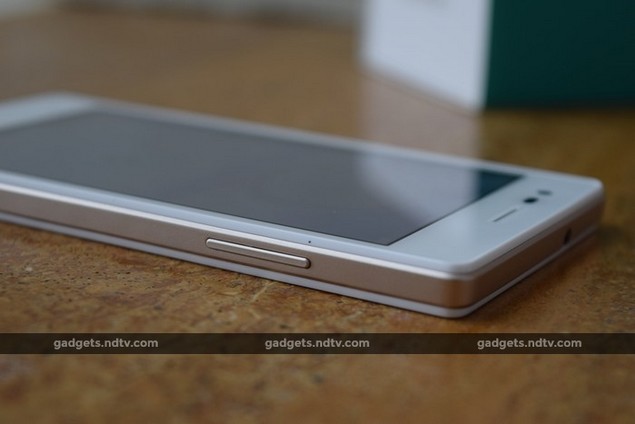 Look and feel
When we look at the Oppo Neo 5 (2015), we can't help but feel we've seen it before. That's because the design formula of a flat front and back with a metallic band around the sides has been done to death by multiple companies, all trying to ape the iconic iPhone 4/4S look. Lava's Iris Pro models, in particular, stand out as examples of this.
Our review unit was made of white plastic with a dull gold band. The capacitive button icons below the screen and the rings around the camera lens and flash on the rear are also metallic, but for some reason, silver. The phone is tall and narrow, with quite a lot of white space above and below the screen but relatively thin borders on the sides. The only real flash of personality this phone has is the patterned speaker grille on the lower rear.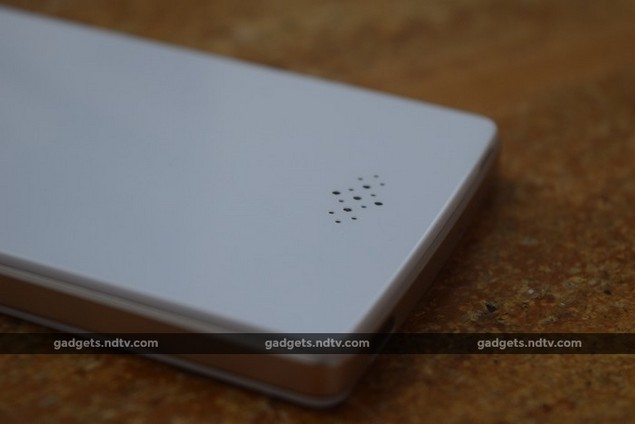 The power button is on the left and the volume rocker on the right, which took some getting used to. There's only a 3.5mm audio jack on top and the Micro-USB port and a mic hole on the bottom. The rear panel is removable but the battery is sealed in - you'll find only one Micro-SIM slot, one Nano-SIM slot and a microSD slot.
The construction quality of the phone as well as its bundled accessories seems good. In terms of grip, we definitely prefer curves over hard edges like the ones the Neo 5 (2015) has, and it dug into our palms with prolonged usage. The top edge also felt scratchy against our ears.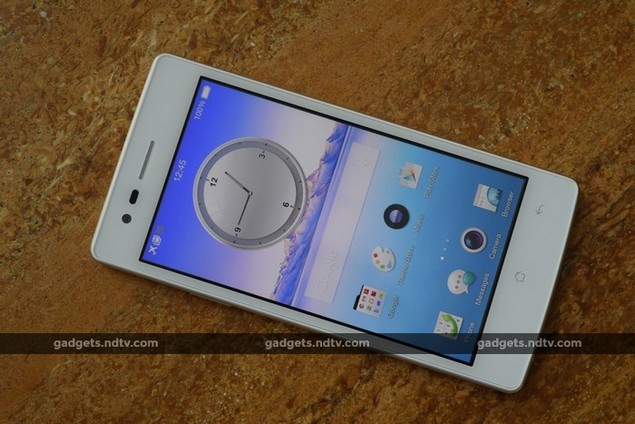 Specifications and software
Considering its price, the Oppo Neo 5 (2015) comes across as a phone that's out of touch with the current market scenario. While 720p screens have become common at much lower price points, this phone has a lowly resolution of 480x854, which translates to a density of just 218ppi at 4.5 inches diagonally. The difference is immediately apparent, and we were underwhelmed from the moment we turned this phone on.
The processor is a MediaTek MT6582, which was quite common in last year's bargain-basement phones. It has four cores running at 1.3GHz, and integrated Mali-400MP2 graphics. The 1GB of RAM is also disappointing. 8GB of storage is not too bad, but you can bump that up by only 32GB using a microSD card. Thankfully there's USB-OTG support.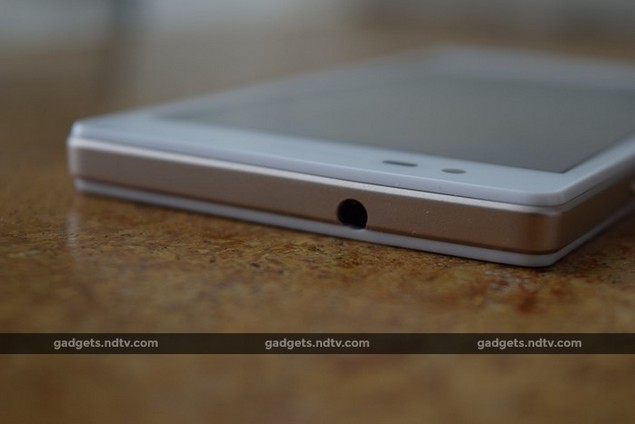 You also get Wi-Fi b/g/n, Bluetooth 4.0, FM radio and A-GPS, but no 4G. There's an accelerometer, compass, ambient light sensor and proximity sensor. The non-removable battery is rated at 2,000mAh. The primary camera has an 8-megapixel sensor but is limited to 720p video recording, and the secondary camera comes in at 2 megapixels.
Oppo's custom skin is called Color OS, and we've used it before. Unfortunately the Neo 5 (2015) is still based on Android 4.4.2. You can choose from a handful of widgets, wallpapers, effects and themes, which give you some cosmetic control over the interface. The task switcher is called up by long-tapping the capacitive Menu button. Oppo bundles a Security Centre app that, despite its name, also includes a power manager, notifications disabler, data monitor and memory cleanup tool.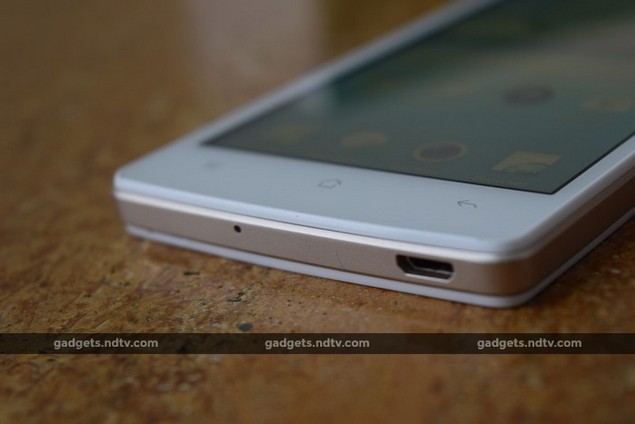 Guest Mode lets you designate contacts, photos and apps that are hidden from prying eyes, and Permission Monitor lets you see what your apps are doing behind your back. We aren't really fans of Oppo's custom keyboard and icons, and the photos app felt sluggish. On the other hand, it was nice to have lots of quick toggles in the notifications shade, and the Settings app is neatly organised.
Overall, the spec sheet reads like one we should have come across a year or more ago. The Oppo Neo 5 (2015) is thoroughly outmatched by its competition today. It almost feels as though the company designed this model last year but only just found a few crates full of them sitting forgotten in a warehouse somewhere and decided to sell them anyway (we checked, though, and our review unit's date of manufacturing was June 2015). Oppo knows this but points to its camera quality and other intangible features that make up for it, which we will have to see for ourselves.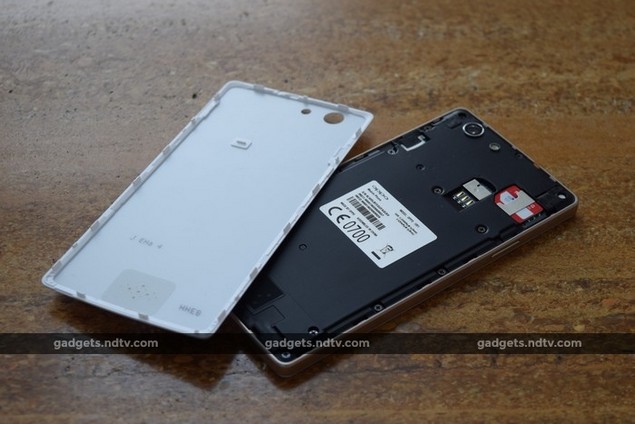 Performance
We went into the benchmarking phase of our review with low expectations, and were not surprised by what we found. The Neo 5 (2015) seemed to do okay with day-to-day usage, but struggled with our tests indicating that heavy games and apps wouldn't run. If you like bouncing between lots of apps and browser tabs, you might run into bottlenecks that other phones in the market today do not face.
Despite the low-resolution screen, graphics scores were terrible. The phone was only able to push out 9.6fps in GFXbench, and the scores of 3,228 and 2,090 respectively in 3DMark Ice Storm and Ice Storm Extreme were well below current averages. AnTuTu and Quadrant's scores came in at 18,703 and 7,269 respectively.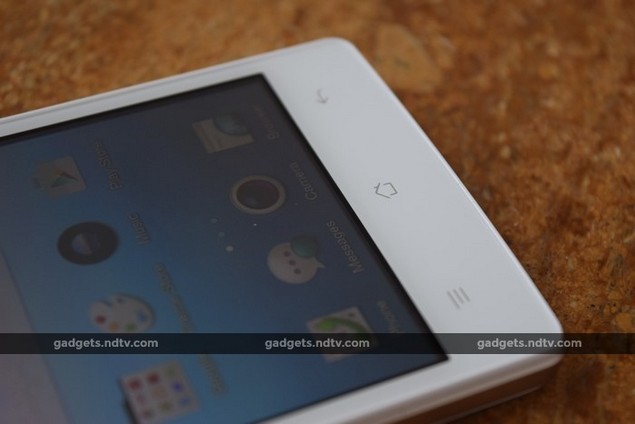 Contrary to Oppo's hopes, we were disappointed with the camera. Shots taken on a slightly cloudy day in Mumbai came out overexposed and full of noise. There was no pop to the colours we captured, and detailing and texture were completely lost. Things deteriorated even further when inspected at full size on a desktop monitor. Shots taken at night were completely unusable unless there was a lot of incident light. The flash worked to light subjects up, but robbed them of whatever little detail they might have had. We've seen a lot better from phones that cost a lot less.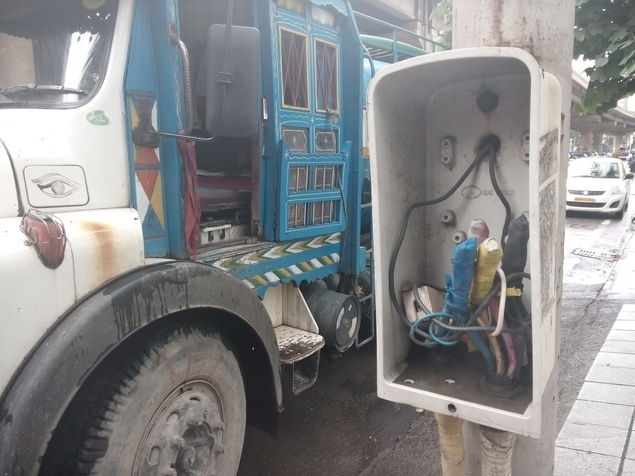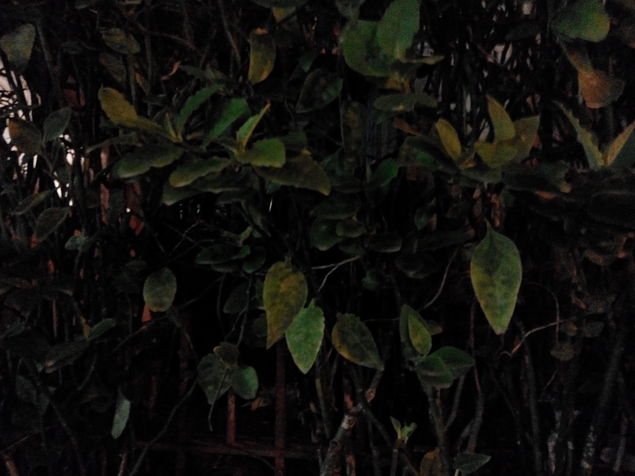 (Click to see full size)

The Oppo Neo 5 (2015) had trouble with our heavier 1080p video files, but 720p ones played without artefacts or stuttering. The speaker on the back proved to be pretty loud and sound was clear at high volumes, though not very rich or warm. Battery life was the biggest silver lining to this phone's dark cloud; we were able to get a respectable 8 hours, 19 minutes of runtime in our video loop test. We were also pleased to see that the battery level didn't dip much when the phone was left idle. We'd expect users to get at least a full day out of each charge.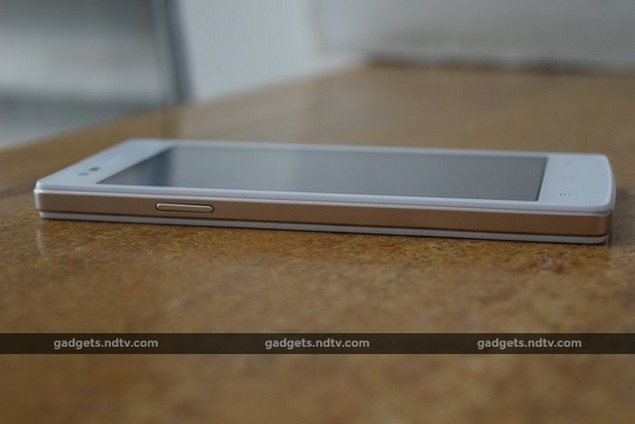 Verdict
It is clear that this phone is overpriced and thus cannot hope to compete in terms of features and specifications alone. Therefore, we spent quite a bit of time looking for evidence of any redeeming factor, including the camera, which Oppo itself pointed out to us. Our findings show that it will take a lot to remain competitive in the low-cost smartphone market, and even those who disrupted the market at one time can have the carpet pulled out from under then.
We'd advise anyone interested in this phone to do a quick scan of the market and compare prices, specifications and benchmark numbers. The Xiaomi Redmi 2 (Review | Pictures) Coolpad Dazen 1 (Review | Pictures) and Lenovo A6000 Plus (Review | Pictures) are just a few of the lower-priced choices that perform just as well as or better than this phone. At the same price level, you could also consider the Infocus M330 (Review) and Lenovo K3 Note, or for just a little more there's the Motorola Moto G (Gen 2) (Review | Pictures).