Last year's Oppo N1 had a unique 206-degree swivel camera. However, what it also had was a huge 5.9-inch screen and a huge footprint considering the camera module was fixed above the display. Oppo realised the need for a mini version of this phone and recently announced the N1 Mini, which has a 5-inch screen instead and a watered-down specifications list. The swivel camera is carried forward to this phone and looks as intriguing as ever. We got to play with the smaller (or is it really?) N1 to form our opinions about the device. Read on.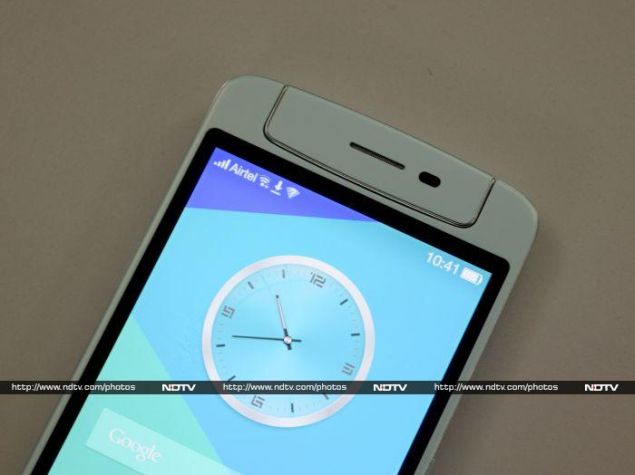 Look and feel
Mini versions of popular flagship phones have smaller footprints compared to their larger siblings. The screen sizes on these mini phones vary from company to company. However, it is clear that Oppo is not taking this concept literally enough, by fitting a 5-inch screen, which is still huge by most standards, on the Oppo N1 Mini. The phone has a width of 72.2mm and height of 148.4mm, which includes the 206-degree rotating camera. The 9.2mm thickness of the phone is on the higher side. Thankfully, the weight of 150g is distributed evenly across the device and it fit snugly in our palms. All said and done, the N1 Mini is much, much smaller than the original N1, which was a behemoth.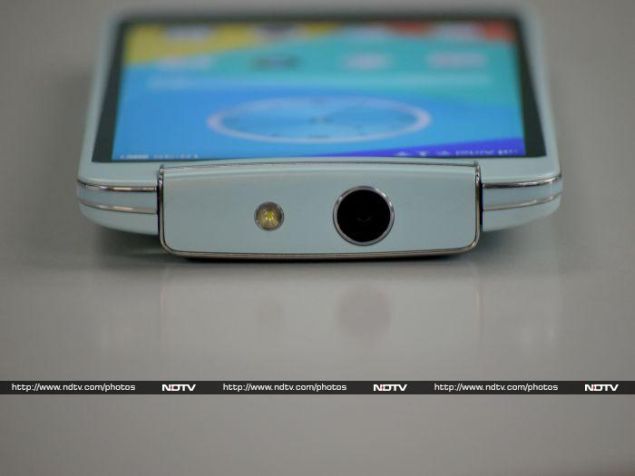 Another differentiating factor in the N1 Mini is that it is available in two funky colours - cool mint and yellow - in addition to basic white. We got the cool mint variant for review and it reminded us of the Sony Xperia T3 (Review | Pictures).

The camera's mechanism is rather smooth and looks like it should last at least until your next upgrade. There are parallel metal strips running around the edges, and the corners are nice and curved. The slightly curved rear helps you grip this phone. The rear panel is not removable and so Oppo uses a removable SIM tray. This tray lies on the right along with the volume buttons, whereas the power button sits on the left. There are two microphones - one on the rear and another on the bottom. The bottom also houses the 3.5mm jack, Micro-USB port and speaker grill.
Overall, the Oppo N1 Mini, despite its plastic build, is a looks and feels like it is worth every paisa you spend on it.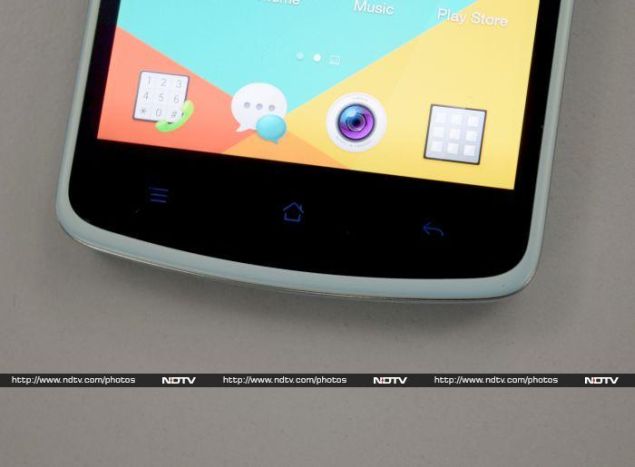 Specifications and software
On paper at least, the Oppo N1 Mini has mid-range specs. The Snapdragon 400 SoC has four 1.6GHz CPU cores and an Adreno 305 GPU. There is 2GB of RAM and 16GB of internal storage space. There is no slot for a memory card, which we think could pose a bit of a problem if you often find yourself strapped for storage space on your smartphone.
The now-famous 13-megapixelcamera has a 1/3.2-inch sensor and LED flash, and of course functions as both, a front and rear camera. The N1 Mini supports Bluetooth v4.0 and NFC. It can connect to 3G networks and has support for 4G LTE networks as well but since it doesn't have support for the 2.3GHz band it wont work on current Indian LTE networks. A 2140 mAh Li-Ion battery provides the juice to power the phone.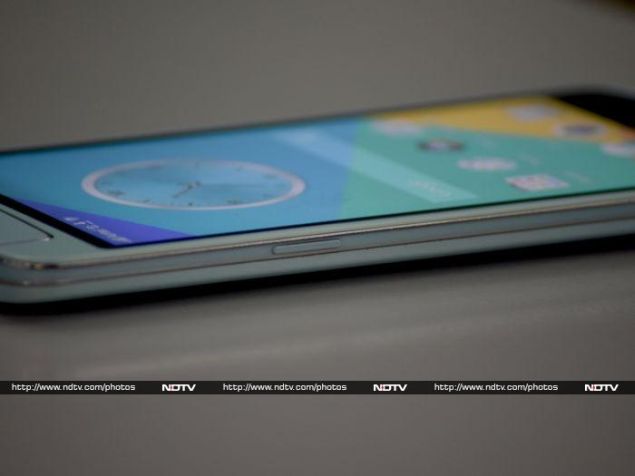 The 5-inch 720p IPS LCD panel looks good with its 294ppi density. Ideally, we would have liked a 1080p panel but the 720p option on the N1 Mini is in fact not too bad. We liked the viewing angles and the rather natural colour reproduction. The sunlight legibility, on the other hand, was average at best.
In this day and age where even much cheaper phones are running Android KitKat out-of-the-box, we are really surprised that Oppo is persisting with Android Jelly Bean for its phones. Oppo uses its own skin called Color OS on top of regular Android, and unlike its Chinese competitors and their implementations, Oppo's UI has an app drawer. It doesn't look drastically different from stock Android but there are some really useful tweaks that users might appreciate.
Starting with the locking mechanism, Oppo lets you double-tap the Home button to lock the screen. The lock screen is identical to Android Jelly Bean's stock implementation. Swiping down from the top right corner of the screen displays a gesture panel. One can set custom gestures for basic tasks such as opening the camera, making phone calls etc. The notifications shade also has a ton of quick setting toggles that are fairly useful. For example, there is an option called End All which essentially cleans up system memory for smooth performance.

Another tweak that we liked is that the phone immediately recognises when a headset is plugged in and can launch the Music Player app automatically. By the way, the Music Player, with its gramophone animation, is one of the coolest looking apps we've come across. There are also apps to help manage battery life and data usage. An app called O-Cloud lets users back up their contacts and text messages to the cloud. Oppo bundles a folder full of security apps including App encryption, Data saving, Guest mode, Holiday mode, Permission monitor and Block.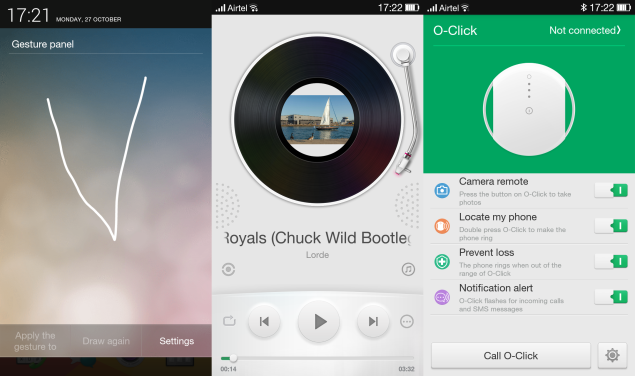 Oppo also sells an after-market accessory called O-Click that connects to Oppo phones via Bluetooth. It can be used to find the phone if misplaced, and if it is in range, it also works as a camera remote, which is quite cool.

Camera
Despite already having spent time with the Oppo N1, we are still intrigued by the swivel camera implementation. The 13-megapixel sensor should be great for folks who like clicking selfies, since the front and rear cameras are the same unit.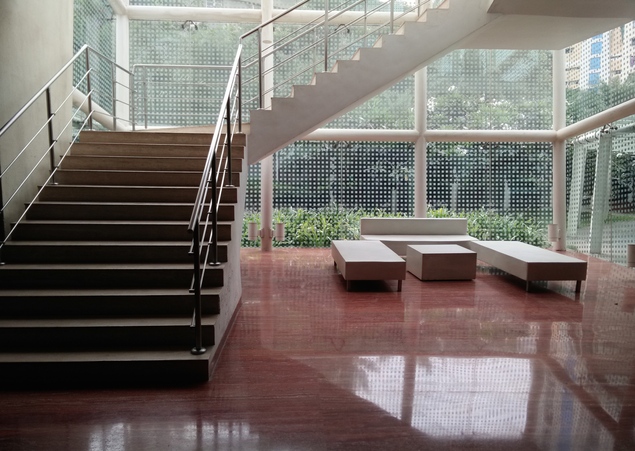 (Click for full size)

The Oppo N1 Mini's camera is fairly quick at shooting and from focus to shot doesn't take too much time. In our daylight samples we noticed that colours were really accurate and adequately punchy for those who prefer slight oversaturation in their photographs. We couldn't detect much noise and there was no chromatic aberration either. However, there is a bit of barrel distortion in most of our shots. Oppo's proprietary Pure Image Engine comes into play in the HDR shots, as the software starts working overtime to set the exposure just right. In our night shots even the colour of the dim sky looked natural. Coming to the low-light settings, the camera does a fairly decent job but we could definitely detect noise. We captured a 1080p video and it looked decent too.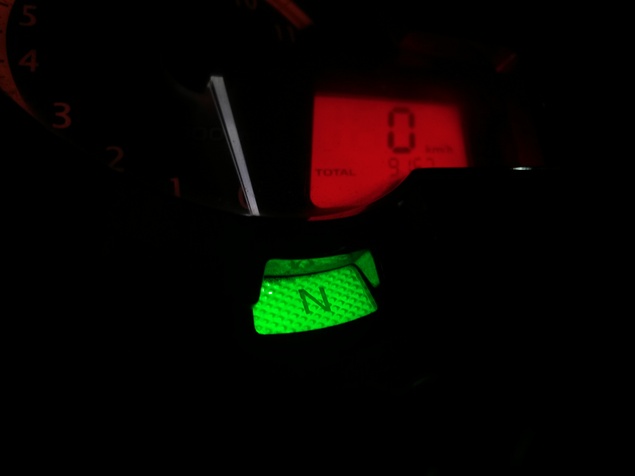 (Click for full size)

A small gripe we have with the camera is that in an effort to focus quickly and create depth in the background, the camera fails to focus properly a lot of the time. There is no doubt that self portraits look rather nice and detailed. The N1 Mini's camera has a unique Ultra-HD mode where Oppo claims that six photographs are taken in quick succession and the best parts of each are merged to create a single 24-megapixel frame. We couldn't really see any substantial difference between this mode and the regular 13-megapixel shots.
Performance
We've reviewed so many phones based on the Qualcomm's Snapdragon 400 SoC that we can actually predict benchmark scores. The Oppo N1 Mini performs just like any other similarly specced smartphone. We logged scores of 10,799 and 21,841 respectively in the Quadrant and AnTuTu benchmark tests. Our regular graphics benchmark tests, GFXbench and 3D Mark Ice Storm, returned scores of 10.7fps and 5,837 points respectively. These numbers are not too different from what we saw on phones like the Motorola Moto G (Gen 2) [Review | Pictures], Sony Xperia T3 and HTC Desire 816 (Review | Pictures). All things considered, not once did we face any lag while using the phone, and some high-end games also worked absolutely fine.
The phone managed to play all our test videos without any hassles. The speaker is adequately loud and it doesn't crackle at high volumes either. The bundled earphones are really uncomfortable to use for long periods and don't sound that great either. We tested the call quality and during this process calls dropped on a couple of occasions. Sound quality on the other hand is good.

The phone lasted 6 hours and 35 minutes in our battery test, which is okay, but we noticed that in real-life usage we were reaching for the charger more often than we would have liked.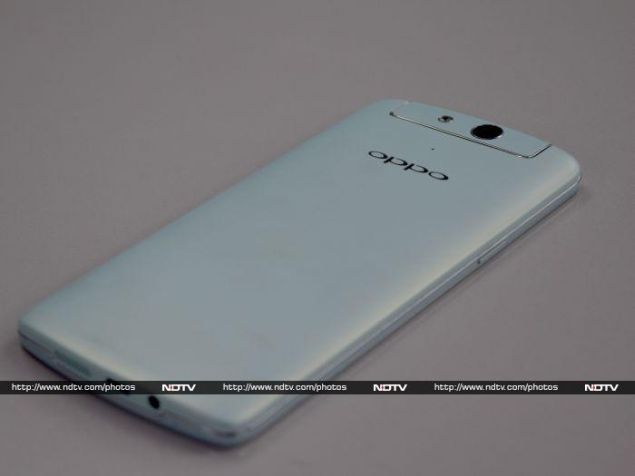 Verdict
One area where Oppo falters is in pricing the N1 Mini. It is available for Rs. 26,990 online and offline. The company is charging a premium for the unique swivel camera, which also performs well. Unfortunately for Oppo, the HTC Desire 816 has a fairly powerful 13-megapixel rear camera and a decent 5-megapixel front shooter as well. It is available for around Rs. 24,000. Even its successor, the newly launched HTC Desire 820, with a 64-bit octa-core Qualcomm Snapdragon 615 SoC, 13-megapixel primary camera and 8-megapixel secondary camera is priced at just Rs. 24,990. These factors considered, the Oppo N1 Mini will be fighting a tough battle in a price-sensitive market.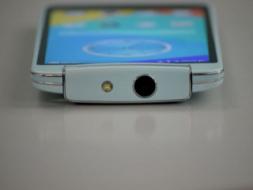 Oppo N1 Mini in pictures in pictures