Oppo on Thursday made its debut in the Indian smartphone market with its flagship offering, the Oppo N1, priced at Rs. 39,999. We had a chance to get our hands on the device at the launch event in New Delhi, and these are the impressions we have of the phone.
The Oppo N1 stands out because of its swiveling 13-megapixel rear camera, which can be used facing either the rear or the front. Obviously, this was the first thing we took a good look at. Our initial impression of the camera is that it is decent with HDR enabled, but only average without it. We'll have a more detailed report when we perform our standard test routine on it once it reaches our lab. This isn't the first time a rotating camera has been seen in India; the Gionee Elife E7 mini had a similar design. We're most interested in seeing whether the camera mechanism will hold up over time, or whether it will become loose with repeated use.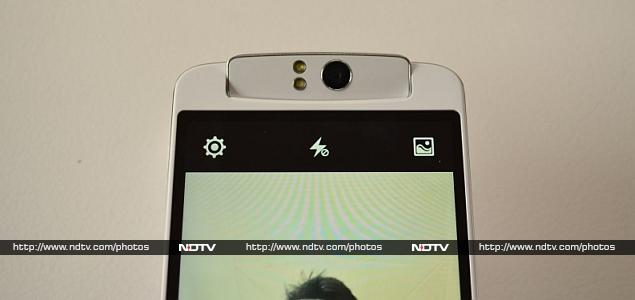 The Oppo N1 has a 5.9-inch full HD IPS screen, which looked pretty impressive in the time we spent with it, in terms of resolution, viewing angles, brightness, and colour reproduction. The phone also feels solid and premium, thanks to its unibody construction. Oppo has done good work here with the design. The power/lock key and volume rocker are seamlessly integrated on the right side within the design flow and there is nothing on the left side of the device.
Oppo has been in the news of late because of a version of the N1 that comes with CynogenMod preinstalled, but unfortunately the version coming to India will have Oppo's custom ColorOS UI on top of Android 4.2 Jelly Bean. The UI is based on gestures, something that will take time to become familiar with. At first, it did feel a bit like Gionee's Amigo UI, so we will examine the differences once we spend some more time with this device.
Interestingly, the company has tweeted, "Oppo will be selling a limited edition of their latest flagship device, the OPPO N1, which will ship with CyanogenMod."
The N1's back has a matte finish, and there's a 12 cm2 touch panel in the middle, which Oppo calls O-Touch. What this panel does is make one-handed use a little more comfortable. You can scroll, tap, or take photos by touching it in the right places. We hope there's a way to turn it off as well.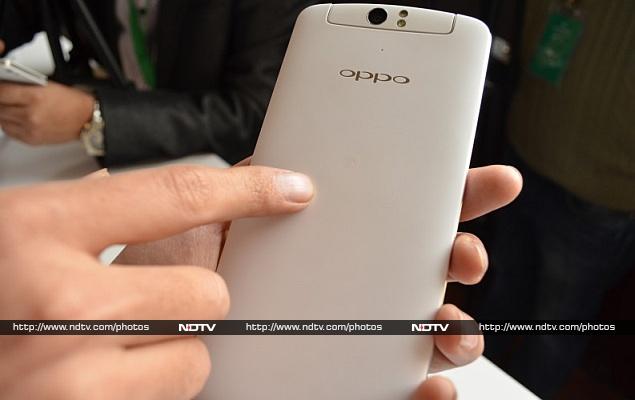 There is also an accessory device called O-click, which needs to be mentioned here. Oppo has stressed that this is a new invention. We weren't able to use it, but according to Oppo, it can be paired to your N1 using Bluetooth and then used to take pictures remotely. The O-click fits on your keychain and works at up to 15 meters away, or so the company claims. Additionally it can help you find your phone if it is connected and within range.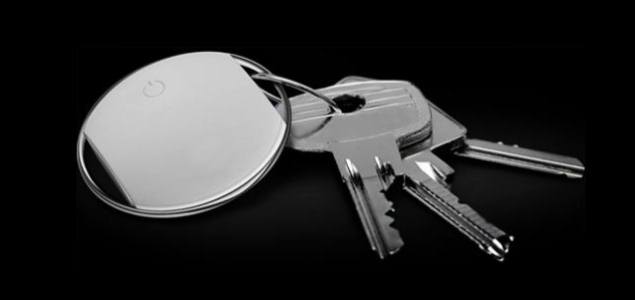 Overall, our first impressions of the Oppo N1 are positive. We are looking forward to reviewing the device and will soon examine it in great detail. The device certainly feels premium but is it worth spending Rs. 39,999 on? We'll find out soon, once it comes in for review.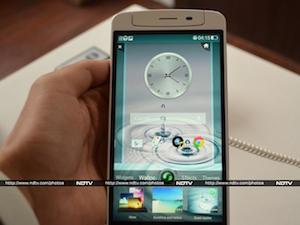 Oppo N1 in pictures