Oppo recently created a new category within its smartphone lineup, called the F-series, with its central focus being camera quality. The Oppo F1 (Review) was the first model to kick-start this series back in January and today the company has launched the F1 Plus, which was teased a few months back.
As it turns out, the F1 Plus is the same as the Oppo R9, just rebadged for our market. The latter was announced last month alongside another variant called the R9 Plus for the Chinese market. The F1 Plus is also billed as a "Selfie Expert" smartphone owing to its high-resolution front camera. However, this is not merely an Oppo F1 with a better camera and bigger screen - the company has added many more creature comforts that were missing in the debut model, which makes this an interesting product on its own.
Look and feel
There's no getting around the fact that the design of the F1 Plus has been heavily "inspired" by the current iPhone design. It's not the first time companies have drawn inspiration from popular smartphones and it certainly won't be the last. Oppo seems to have made efforts to ensure that the F1 Plus is not a direct ripoff, and the end result is quite satisfying.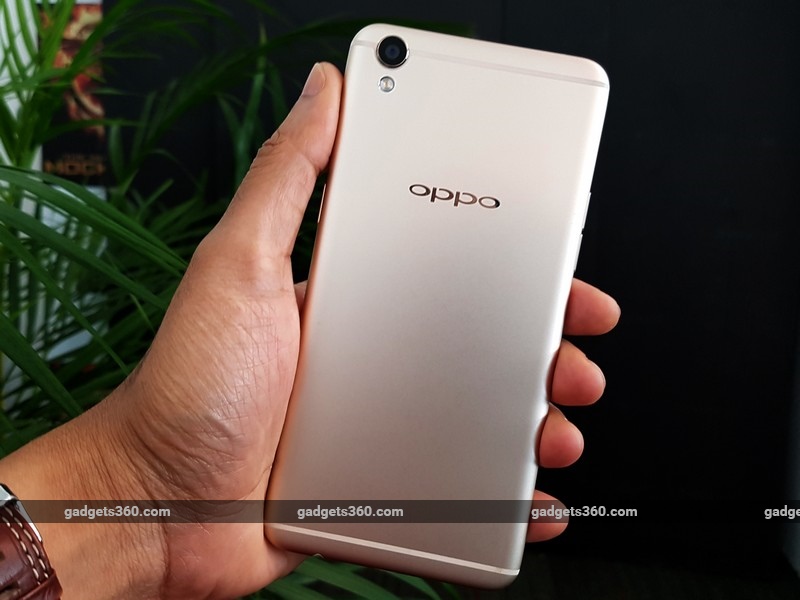 The phone feels incredibly premium in your hands thanks to the metal chassis and the rounded glass edges in the front. It very light too at 145g and is surprisingly comfortable to use with one hand thanks to very narrow bezels on either side of the screen. The display is a 5.5-inch full-HD Amoled panel which produces vivid colours and good levels of brightness. You even get Gorilla Glass 4 for protection. We noticed that the top half of the screen takes on a light blue hue when you tilt it forward, which is most noticeable on white backgrounds like web pages. At first we thought it was due to the screen guard that comes pre-installed but it is in fact the display.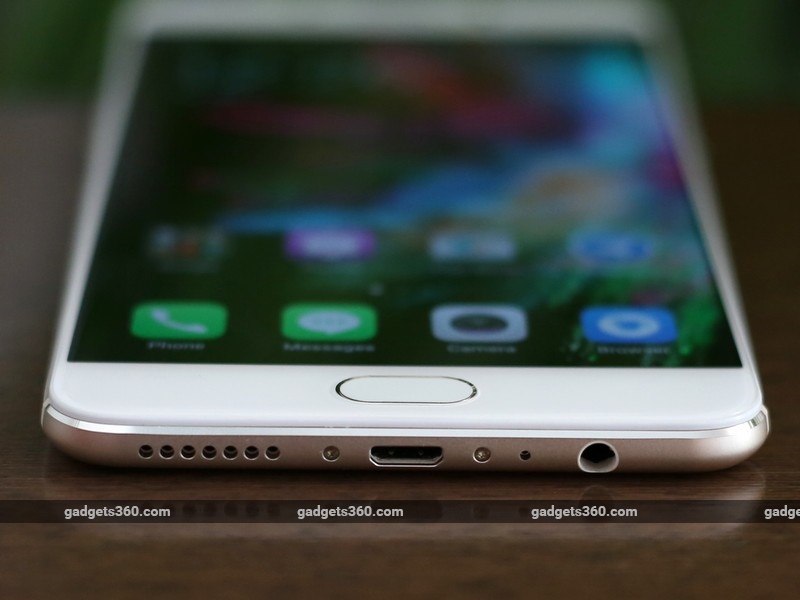 We have backlit capacitive buttons beside the home button, which has an integrated fingerprint sensor. The sensor works extremely well and is easily one of the fastest we've used. It manages to register your fingerprint just before you release the button, making it nearly instantaneous. You also get a white notification LED on the top.
The volume and power buttons are placed on either side of the phone and are comfortable to reach. We would have liked a bit more spacing between the volume buttons but as far as tactile feedback goes, we didn't face any issues. The hybrid SIM tray is on the right, and can accommodate either two Nano-SIMs or a single SIM and a microSD card (up to 128GB).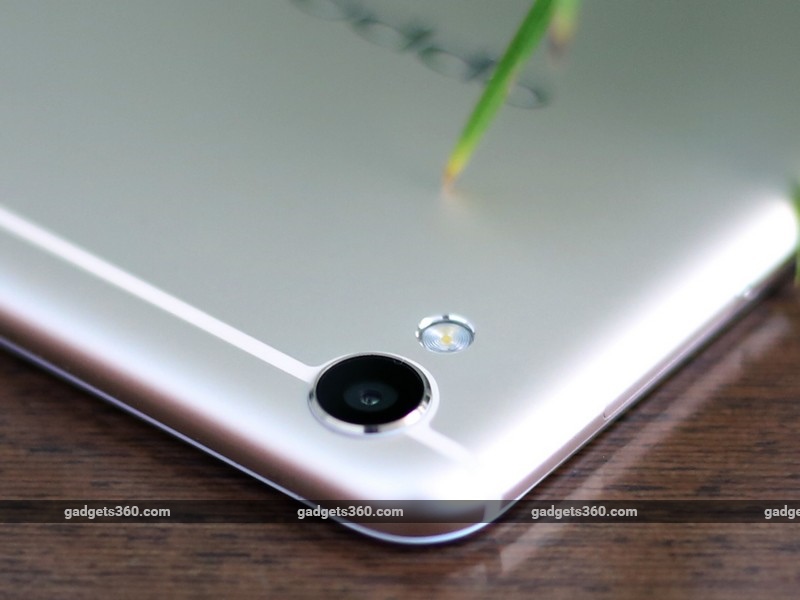 The back of the phone has a very nice texture that's smooth to touch but can get a bit slippery. We have a very familiar camera bump for the 13-megapxiel sensor, and an LED flash below it. The speaker grille, Micro-USB port and headphones socket are all on the bottom.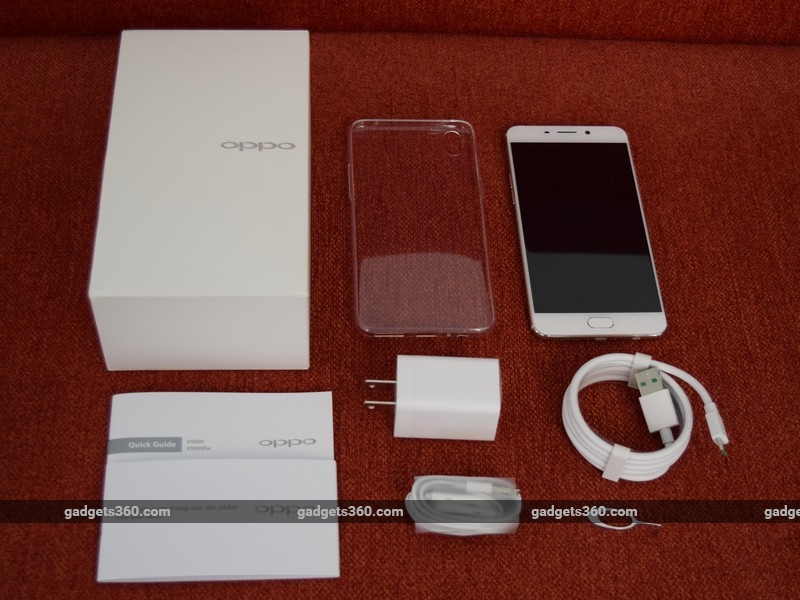 We love the attention to detail in the design of the F1 Plus, right from the chamfered edges to the metal ring around the home button. It looks and feels a lot more premium than the F1, and is slimmer too at just 6.6mm. The phone comes nicely packaged, and you get a cable, charger, headset, manuals, soft plastic case, and a SIM ejector tool in the box.
Specifications and software
The F1 Plus is powered by MediaTek's MT6755 octa-core SoC, which is also known as the Helio P10. It's a 64-bit chip built on the slightly older 28nm fabrication process and packs in a Mali T860 GPU. Coupled with 4GB of RAM, the overall performance is quite a bit faster than say, a Snapdragon 616. In AnTuTu, we got a score of 51,022 points while GFXbench returned 16fps in the T-Rex test.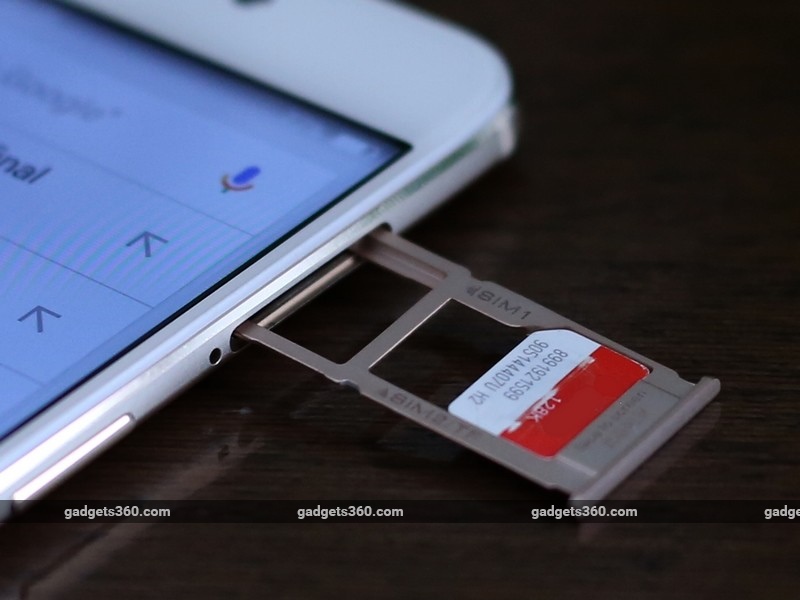 The phone also has 64GB of storage, Wi-Fi b/g/n, Bluetooth 4.0, GPS, Wi-Fi Direct, Miracast, and USB OTG. NFC and FM radio are two features that are sorely missed. Also, it wouldn't have hurt to throw in support for Wi-Fi ac too. The F1 Plus supports 4G for Indian bands and VoLTE.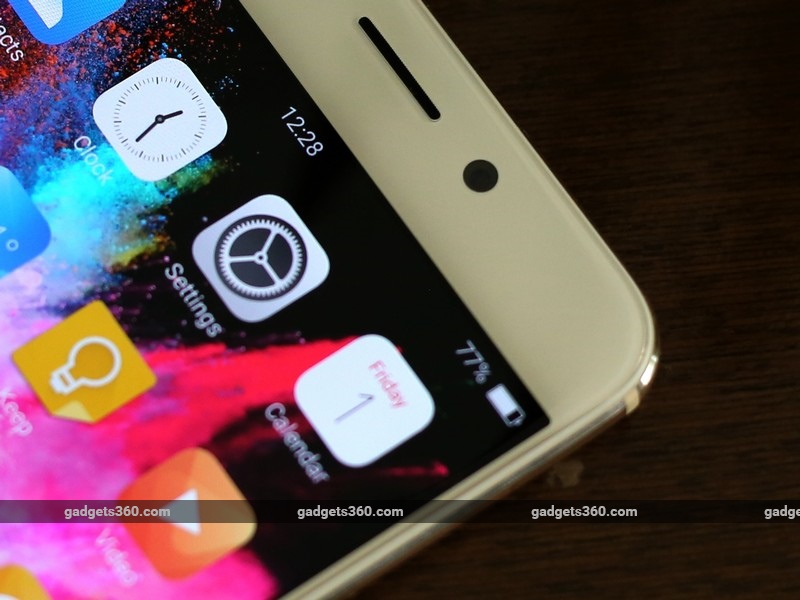 Colour OS has a slick new look in v3.0 when compared to previous Oppo smartphones, and no prizes for guessing what inspired it. We have a new set of icons, some of which are straight out of iOS. Hitting the Recents capacitive button lines up all your apps as cards, which you can slide sideways to flip through, or flick upwards to close. The notifications shade is split into two tabs; one for notifications and the other for all your toggle switches.

It's a single-layered interface and you can add widgets and change the animations by pinching the home screen. The F1 Plus runs Android 5.1 Lollipop which works just like it should. Marshmallow would have been nice to have out-of-the-box, and we hope that Oppo will release an update soon.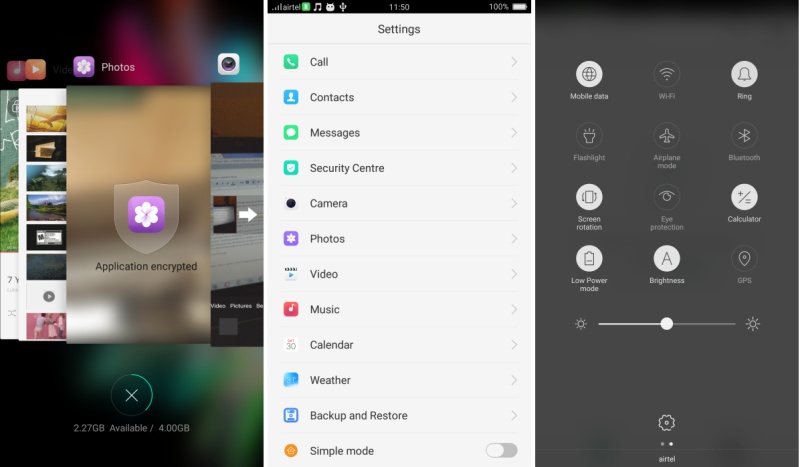 Jumping into the Settings app, we have the usual options along with toggles for gesture-based actions. You also get O-Cloud integration for backing up messages and data to the cloud. Just like iOS, additional settings for apps like the camera, photos or contacts are now placed in the main Settings app rather than within each respective app.
Oppo preinstalls Google's suite of apps, a file manager, a weather app, Kingsoft Office, and Security Center. Theme Store gives you access to a good selection of wallpapers and themes, which are free to download. The stock browser has Opera Max's data saving feature, which can be toggled in case you're running low on your monthly data plan.
Performance
The F1 Plus runs very smoothly for everyday use and you'll usually have about 2GB of RAM free for apps. We didn't face any noticeable lag during our time with the phone. The fingerprint sensor is blazing fast and almost never skipped a beat. We did find the ambient light sensor to be a bit slow to react to changing light. 4G works on both SIM slots and a new SIM is registered quickly without the need for a reboot. Call quality is good too, and the speaker is fairly loud for conference calls.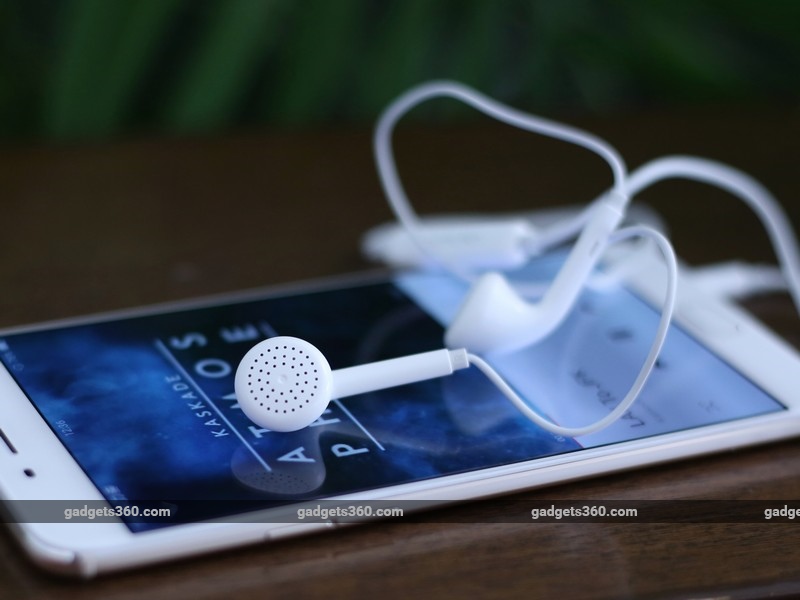 The phone does a good job of handling media files. The music player get a sound enhancement called Dirac Power Sound for the speaker and headphones. We were impressed with the volume level from the mono speaker, which is sufficiently loud without sounding tinny and hollow. The video player didn't support some of the codecs in our test files but it did handle high bit-rate videos pretty well. The bundled headset offers good audio quality for calls but didn't sit very comfortably in our ears. Our 4K test files struggled to play smoothly.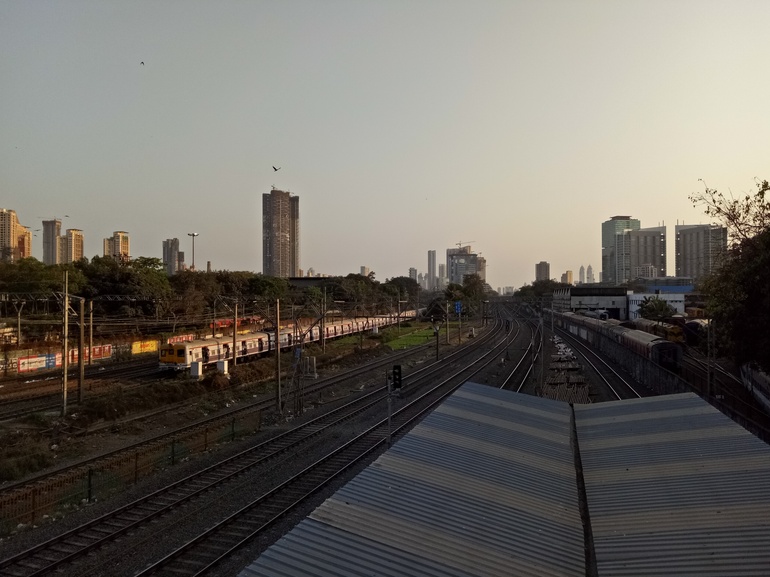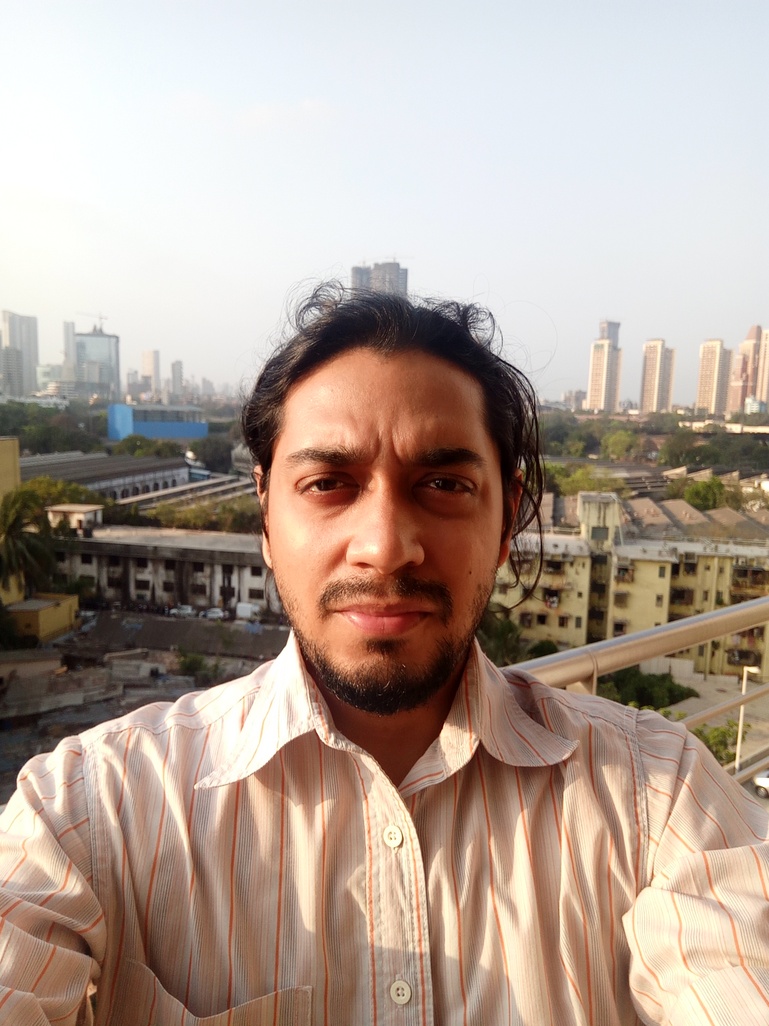 (Tap for full-sized images)
The F1 Plus prides itself as a selfie phone and for that, Oppo has fitted it with a whopping 16-megapixel, fixed-focus front camera with a decently wide f/2.0 aperture. Selfies taken under natural light are sharp with very good detail. Picture quality starts dipping under artificial lighting and sharpness dips further at night. Screen flash and palm gesture features are also present, just like on the Oppo F1. A dedicated flash is something that's missing, and the screen flash is a bit too weak to give you sharp images in low-light scenarios.
Around the back, we have a 13-megapixel camera with an f/2.2 aperture which manages to capture some pretty detailed landscaped and macros. It also performs decently in low light although the level of detail takes a hit, and noise is visible when you zoom in. The quality of recorded video is also good during daytime, but it gets quite grainy in low light. The maximum supported resolution is 1080p.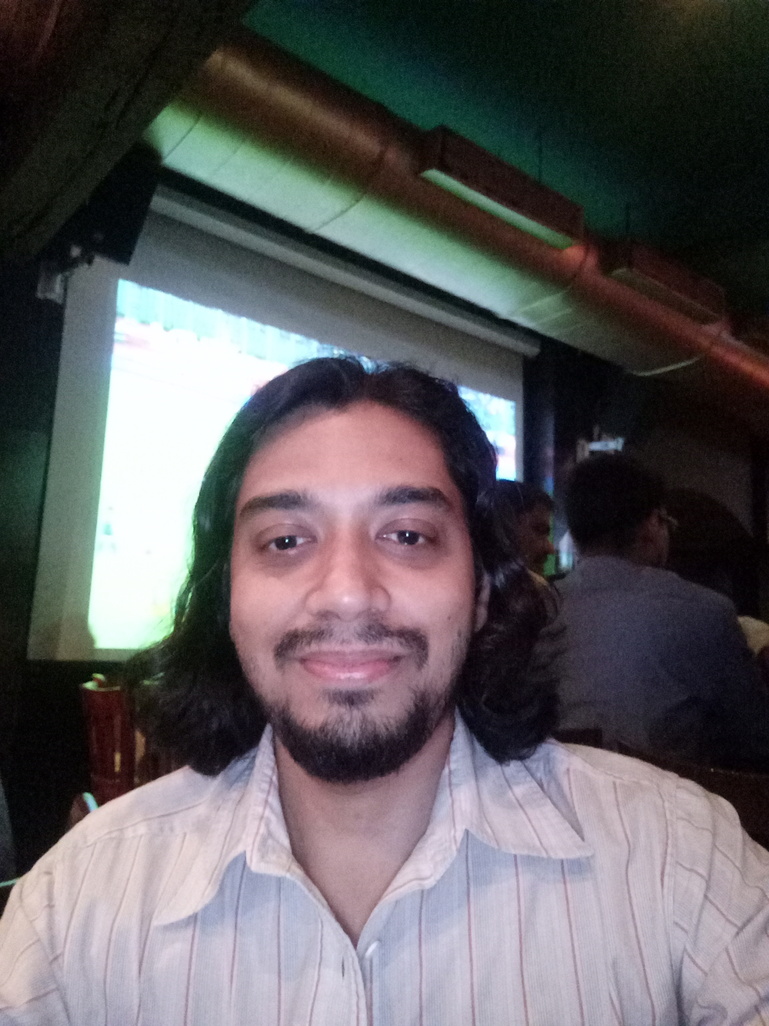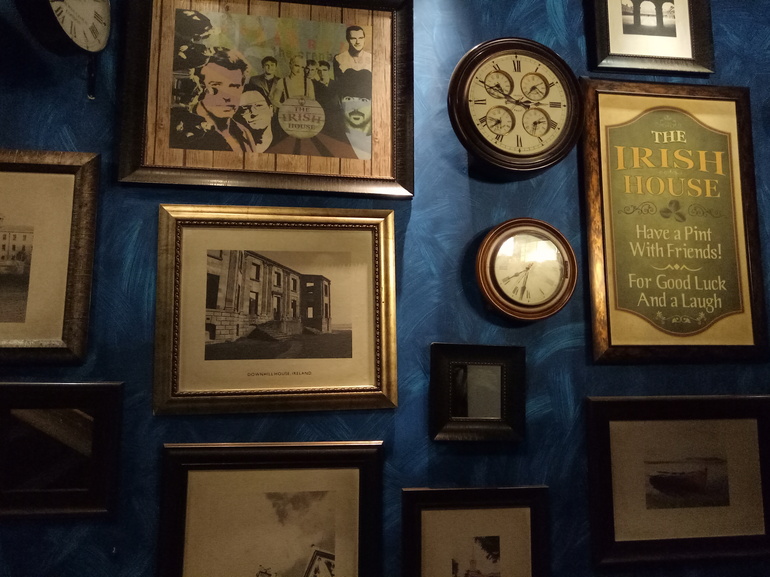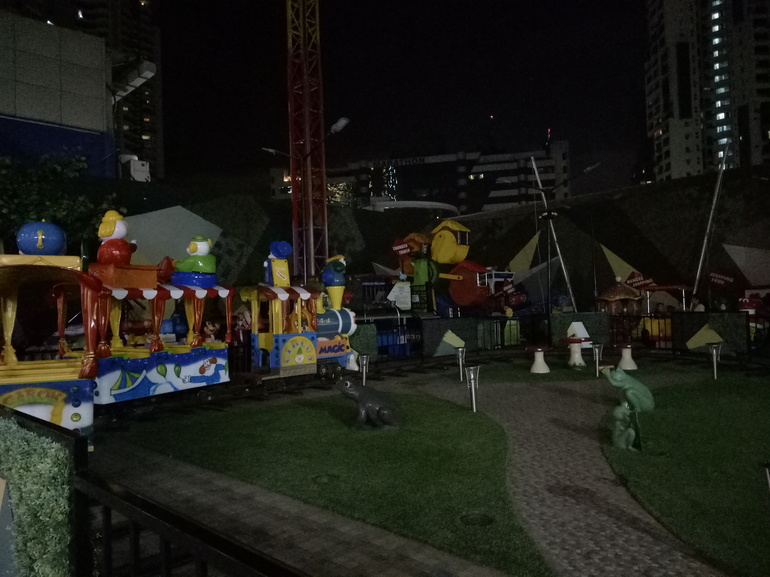 (Tap for full-sized images)

The camera app has been redesigned to be used in portrait mode rather than landscape. You can swipe left or right to switch between basic shooting modes, and even more modes can be accessed through an icon next to the shutter button. There are fewer modes in this version of Colour OS, however all the important ones are still present, such as Expert mode which now lets you toggle saving in RAW. We found the Panorama mode to be a little unpolished since it only works with the phone held in portrait mode, and only moving from left to right. The new app looks nice but still needs a lot of polish.
Battery life
The F1 Plus packs in a 2850mAh battery which lasted for 13 hours and 3 minutes in our video loop test. Under regular use, we had no trouble going beyond a day with 4G. The phone also supports Oppo's VOOC fast charging system, which managed to juice the battery up to 56 percent in just half an hour. One thing to keep in mind is that along with the special charger, you need to carry the specific USB cable that ships with the phone. A standard Micro-USB cable will not work for fast charging.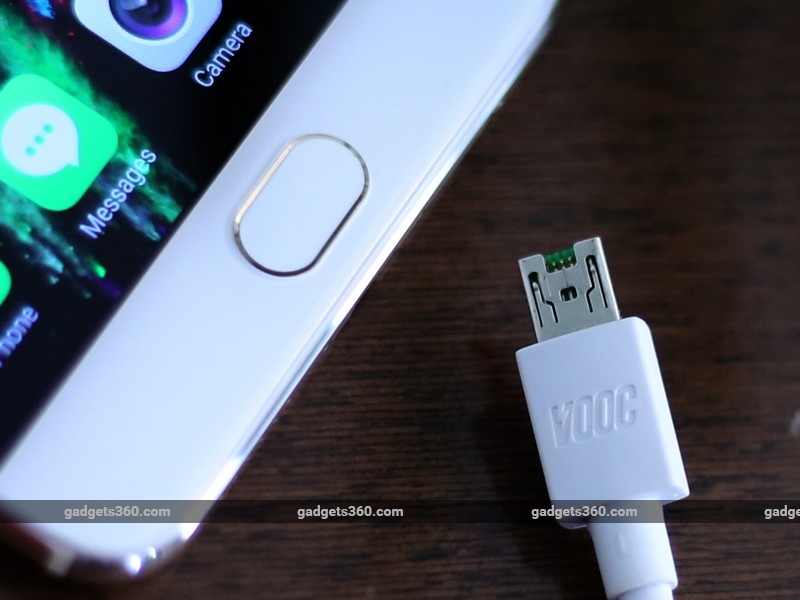 Verdict
Oppo has created yet another good-looking smartphone with the F1 Plus. Yes, the new hardware and software look very much like Apple's iPhone and iOS, but that's not necessarily a bad thing. There are people out there who would love to own an iPhone but don't have the means to do so, and it's smartphones like this that help fill the void. At Rs. 26,990 the F1 Plus is certainly a lot more affordable than an iPhone 6 as well.
That resemblance aside, the F1 Plus is beautifully crafted and extremely well built. It's slim and light weight, has a super-fast fingerprint sensor, vibrant display, good battery life and two very good cameras for daylight photography. Like any tech product however, there's always room for improvement. For instance, the screen's viewing angles aren't the best, and it takes on a bluish tinge if you veer too far from the sweet spot. We would also have liked better connectivity features too such as NFC and Wi-Fi ac. Also, despite the large 16-megapixel selfie camera, it doesn't fare terribly well in low-light situations. The screen flash is nice touch but it's no substitute for an LED flash, especially if you're taking a group selfie.
Overall, the F1 Plus is good smartphone that would be even better at a lower price considering its limitations.