In our review of the pioneering Nokia X nearly a month ago, we said we were uncertain of the Android-based platform's future. Considering the fact that Microsoft was, at the time, just about to gain complete control over the Finnish phonemaker, it seemed odd that the software giant would embrace something fundamentally dependent on its biggest competitor's work.
Since then, the Microsoft-Nokia acquisition has been finalised, and not only has the Nokia XL been launched, but rumours of an improved second-generation Nokia X line are growing stronger. On the other hand, the Nokia X has received a hefty price cut and is already selling for around 25 percent less than its initial launch price.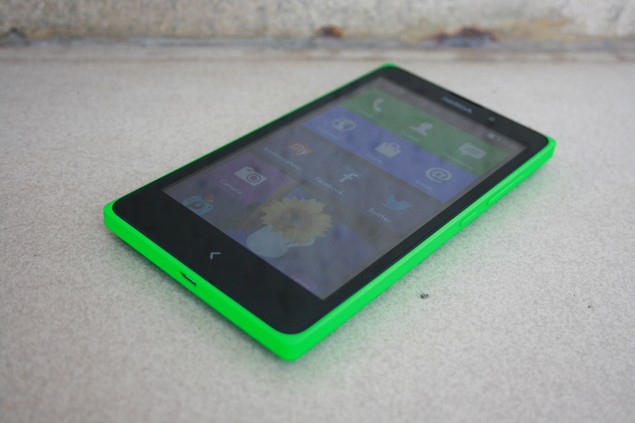 Despite its obvious shortcomings, there's definitely a place in the market for the Nokia X, even with strong new competition in the form of the Motorola Moto E. Things aren't quite as clear when it comes to the Nokia XL, a larger and more expensive variation of the X. In terms of features and specifications, the two are almost identical, which means the XL is at a disadvantage in a market already crowded with relatively modern Android and even Windows Phone devices.
The Nokia X line was meant to sit below the Lumias and attract entry-level customers to the Nokia brand, in the hope that they would someday graduate to a more expensive device. However, the XL is more expensive than the Lumia 525 and is just about the same price as the brand new Lumia 630 Dual SIM. Interestingly, while the 630 is a bit more powerful, it doesn't have a front camera, flash, or some of the other niceties that the XL does. We'll examine this curious state of affairs along with our evaluation of the XL on its own merits.
Look and feel
The Nokia XL is a magnified version of the Nokia X in every way. It has exactly the same proportions, lines and angles, and is even available in the same retina-scalding palette of primary colours. The main differences are the addition of a flash on the rear panel and a camera on the front. The only other changes are inconsequentially minor: the 3.5mm headset socket is in the centre of the top edge rather than to one side, and the speaker grille has evolved from a small patch to a long slit.
There's still only a single capacitive button on the front face, and it's still not backlit. The front-facing camera sits next to the Nokia logo, leaving the rest of the front pretty bare. There are no status or charging indicators, but Nokia has included its Glance screen tech which lets you see the time and notification alerts even when the phone is in standby.
The power and volume buttons are on the right side, and the left edge is blank as is the case with most Nokias now. The brightly coloured shell extends around the sides of the phone itself, giving the front face a distinct border, but also adding bulk. Beneath the shell, you'll see the removable battery and slots for two Micro-SIM cards and a microSD card.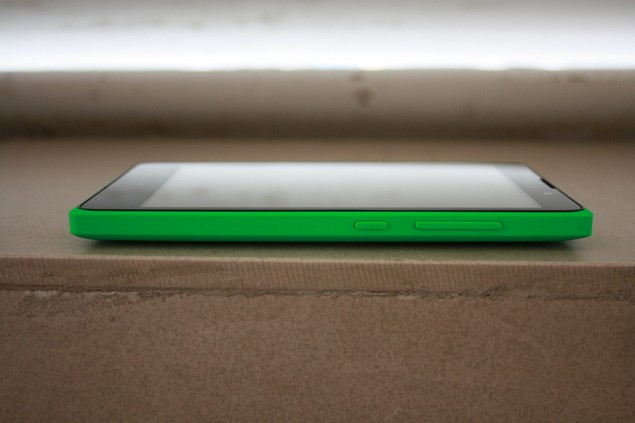 The XL is pretty hefty and unwieldy. The hard corners are even more of a problem than they were on the X because you'll need to stretch to reach the corners of the larger screen with your thumbs. At 190g, this phone is noticeably heavier than nearly everything else of its size on the market today.
Construction quality is absolutely top-notch. The Nokia XL's finish is just as good as that of any of the more expensive Lumias. You won't see rough edges or cheap materials anywhere. The white and black variants actually feel pretty premium.
Specifications and features
If you were hoping that Nokia would redefine value at this price point, you'll be disappointed. The Nokia XL is built around a rather arthritic Qualcomm Snapdragon S4 Play processor; a two year old dual-core model that runs at 1GHz. There's 768MB of RAM; a paltry 256MB improvement over the Nokia X. There's 4GB of internal storage space, of which less than 2GB is available to users. You'll have to buy a microSD card, and at least the XL supports capacities up to 32GB.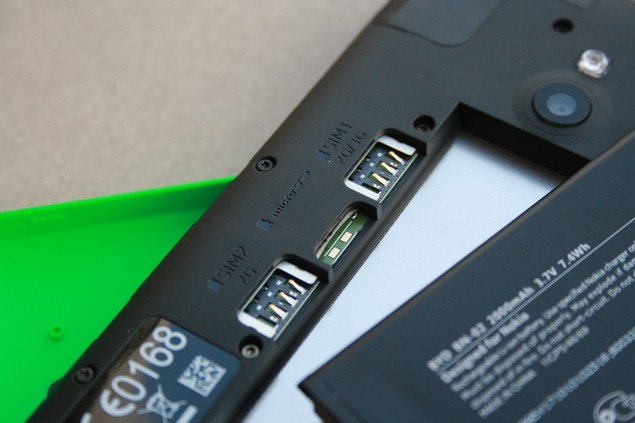 The screen measures 5 inches across diagonally, compared to its smaller sibling's 4-inch screen. It doesn't sound like a huge difference, but it is. Sadly, the screen's resolution wasn't scaled up with its size, so it's still the same 800x480 grid, except that it looks a whole lot worse. This works out to 186.6 pixels per inch, which is the lowest density we've seen in a very long time - most phones around this price range and especially this screen size are at least 960x540, if not 1280x720.
Connectivity is adequate - the XL supports 3G data only on the primary SIM, but there's also Wi-Fi b/g/n and Bluetooth 3.0. There are a few sensors - an accelerometer, proximity sensor and ambient light sensor - but nothing fancy.
The software is identical to that on the Nokia X, which you can read about in great detail here. Android fans will find a lot of familiar sights below the surface and it's all still fairly easy to use, but the Nokia XL is ultimately limited by the underpowered hardware. The single back/home button is also still annoying, as is the somewhat unpredictability of whether you'll end up on the home screen or Nokia's Fastlane screen of notifications and recently used apps. There are also no shortcuts and no dock for frequently used apps such as the phone dialler. Of course you're free to customise the experience and experiment with grafting on the missing parts of the Android experience.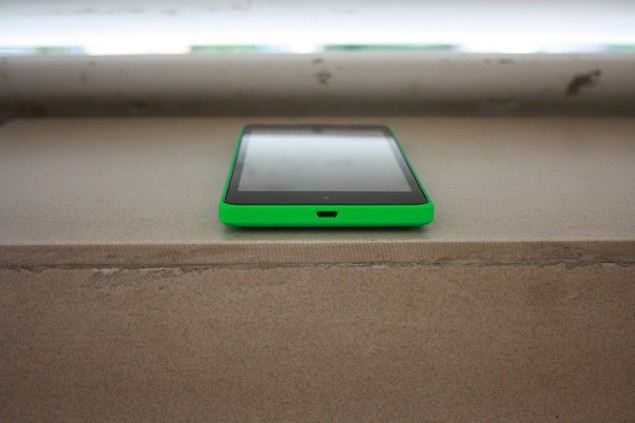 Nokia's excellent Mix Radio and Here maps are complemented by a large number of preloaded apps and games: Bookmyshow, Facebook, Twitter, PicsArt, Plants vs Zombies, Danger Dash, Bejeweled 2, Astro File Manager, Opera, Vine, BBM, WeChat, NewsHunt and Sony Liv, amongst others.
A Cleanup app shows you a list of recently used applications that you can close with a single tap, as well as a display of the amount of RAM currently used. It's nice to have since there's no other way to switch between running apps or close them.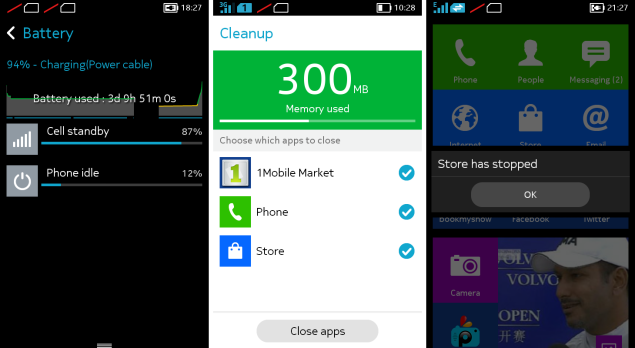 Performance
The Nokia XL performed very slightly better in our tests than its smaller sibling did, which is probably down to the marginal increase in the amount of RAM available. Since all other hardware is the same, there's nothing else we can attribute this result to. That's still not saying much, as both sets of scores are amongst the lowest we have on record.
The interface is quite laggy, but we didn't see quite as many "Please wait" screens as we did on the Nokia X. There still isn't much hope for video playback, though. Even 720p videos were laggy to the point of being unwatchable. Audio was loud enough, but not clear.
We had no problem with call quality, though there was at least one place in which 3G reception dropped out and we were forced to fall back on EDGE even when other phones on the same network were fine. Battery life was extremely disappointing - the Nokia XL lasted just 4 hours, 35 minutes when looping a video, which makes us uncertain whether it can even survive a full day of moderate usage without needing a recharge.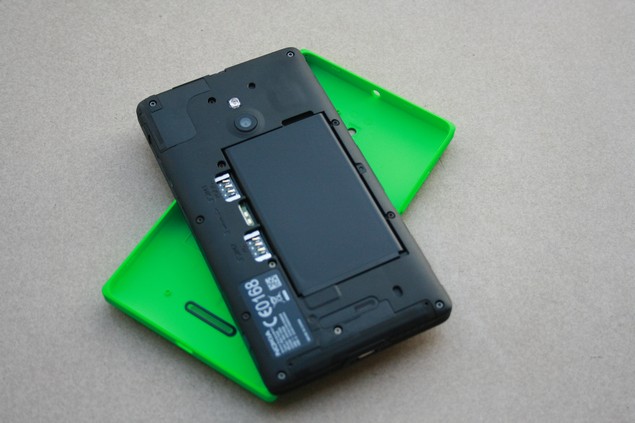 Camera
For all its other shortcomings, the Nokia XL has a fantastic camera. It's almost unbelievable how good our test photos were. In daylight, images were crisp and accurate without any clue that they had been taken with a low-end phone. The camera had a bit of trouble judging exposure levels in tricky scenes with light and dark elements, but other than that the results were fantastic. Low-light shots came out quite well, but the flash was a bit disappointing, and gave photos a somewhat artificial quality.
You can set the contrast, sharpness, saturation, ISO and white balance, and there's also automatic face detection, touch-to-focus, and a few simple colour filters. We were impressed to see options for exposure metering and manual focus control, though these are buried in the settings menu. The front camera is also pretty good, but you have far less control over it.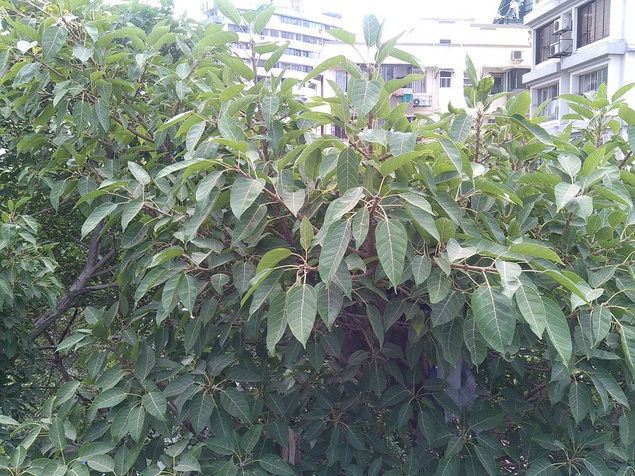 (Click to see full size)
Photos are taken at 1600x1200 by default, but the resolution can go up to 2592x1944, and there's also a wide aspect ratio 1920x1080 option. Picture quality is set to "superfine" by default, which explains the sharpness and low levels of noise. You can also choose between H.264, H.263 and MPEG4 encoding for videos, for some reason, but videos are recorded at the pointlessly low resolution of 352x288 unless you change this manually.
Verdict
Performance that was just about acceptable from a phone costing Rs. 8,500 is more than disappointing from a phone that costs Rs. 11,500. Not only has Nokia acknowledged that the original X was overpriced, but fresh competition in the form of the Moto E has made it even tougher to recommend. That means the Nokia XL is even worse value right now.
Sure, you get a big screen, but it's comically low-resolution and there's no advantage to it whatsoever unless you really love the Nokia X platform and have poor eyesight or extremely large fingers. The flash and front camera are also nice to have, but definitely not worth the premium.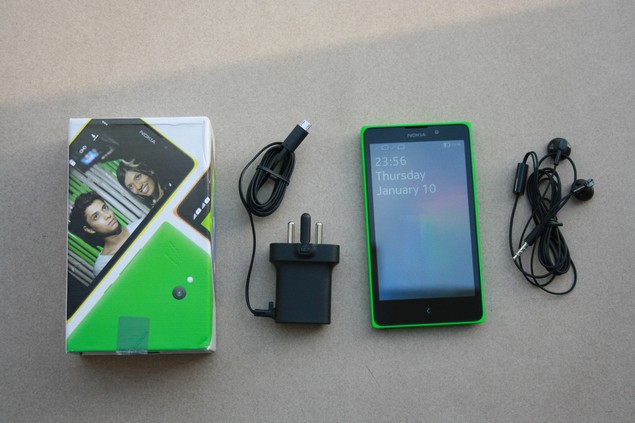 Despite all its charms, we cannot recommend the Nokia XL, simply because there are far better phones at its price in the market today - one of which is Nokia's own Lumia 630. In a battle between the two, the XL would have the better cameras and potential compatibility with Android apps, but the Lumia 630 would tie or win on pretty much every other count, including performance, battery life, screen quality, construction quality, ease of use, practicality, and weight.
On the Android side of the fence, the Moto E is cheaper and the Moto G is only slightly more expensive. There's also the Lenovo S660, Samsung Galaxy S Duos 2, Sony Xperia E1 and HTC Desire 210, plus a whole raft of choices from Indian brands.
The Nokia XL's only saving grace is that some people value large screens above everything else. We expect a hefty price cut down the line, so even if you're tempted now, we'd suggest holding off.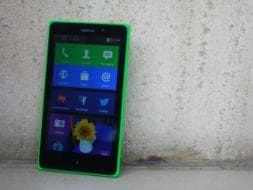 Nokia XL Dual SIM in pictures