Nokia has been late to the big-screen party, not because it was too slow to react to a changing market, but because the Windows Phone platform it has committed to wasn't able to support such devices until very recently. Clearly, the company has been well aware of demand for such phones for long enough to develop a strategy that allows them to target premium and value-conscious buyers.
Thus, the Lumia 1520, with its full-HD screen and 20-megapixel PureView camera, is complemented by a humbler sibling, the new Lumia 1320. Both products will appeal to those who have been considering any of many oversized Android devices that have recently flooded the market. Just like Samsung realized that large phones don't necessarily have to be premium flagships, Nokia knows it must cater to as many types of buyers as it can.
In our review of the 1520, we noted that it was quite expensive and that the Windows Phone ecosystem still has some pretty major shortcomings in terms of overall polish and the availability of apps. That concern about cost won't apply quite so much to the 1320, but on the other hand, we won't have such headlining features as a PureView camera and top-of-the-line processor to distract us from the OS's gaping holes.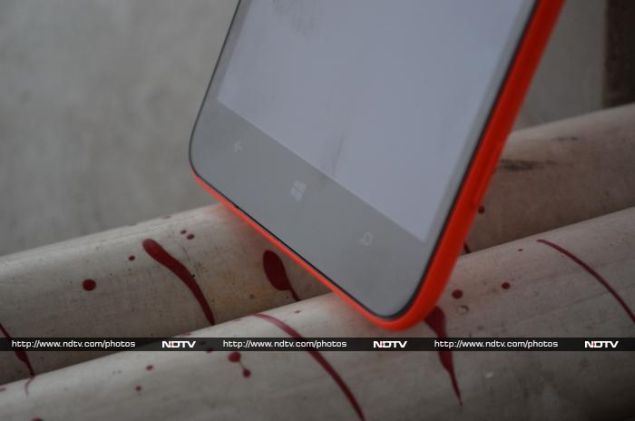 The Lumia 1320 is more for people who just want to own a large phone than for those who might actually benefit from a high-res screen or powerful internals. That said, it isn't a weak performer and is still better configured than similar-sized devices from budget brands, such as the Xolo Q3000 and Micromax Canvas Turbo. In terms of both price and specifications, it's on par with Samsung's Galaxy Grand 2. Let's see if there's a noticeable performance difference between the two.
Look and feel
It's hard not to compare the Nokia Lumia 1320 to its older sibling. Where the 1520 was somewhat squared off at the corners and flat at the back, the 1320 is curvy all around. It's heavier, but feels more comfortable in the hand. Another difference is that there's no need for a bump to accommodate the camera, since there isn't anything special about it.
The Lumia 1320 is larger in every dimension and also quite a bit heavier than most other phones of its size on the market today, including the Lumia 1520 and the Galaxy Grand 2. It won't fit comfortably in the pocket of your skinny jeans, and you'll feel its weight and bulk as you walk. Don't expect to be able to use it with one hand either: no matter which way you hold it, your thumb simply won't be able to reach all corners of the screen without some extremely uncomfortable wrist acrobatics.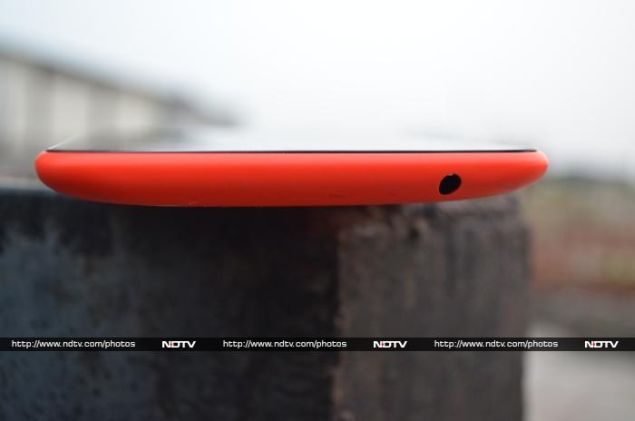 This time, Nokia has gone with a matte finish. Unlike most covers which pop off from the back, this one creeps around the four sides and must be peeled off from the lower left front corner. Taking the cover off is a bit of a chore and we were constantly afraid we'd bend it too far, but it held up just fine.
While we're reminded of the craze for coloured shells and panels for Nokia's older phones, it doesn't look like the company is selling them as accessories for this model, at least not yet. That's disappointing, because there really seems to be no other reason why the shell is removable. There really isn't anything to see beneath it; only the Micro-SIM and microSD card slots, which are sandwiched together on one side. The battery is not removable and also not visible.
The only physical buttons are the volume rocker, power/standby, and camera shortcut key, which are all on the phone's right edge and are actually part of the shell, by necessity. The power button is in the middle, which is a bit too low for your thumb or forefinger to reach, no matter which hand you hold the phone with.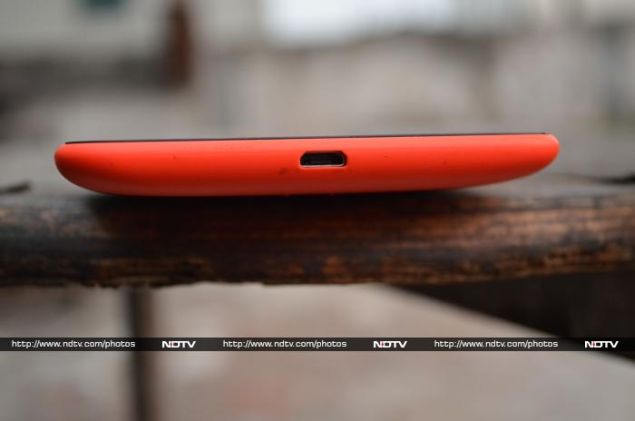 The left edge is completely blank, and only things you'll see on the top and bottom are the headset jack and Micro-USB port respectively. The back is a blank canvas with only the camera lens, flash, and speaker cutout arranged in a neat line down the middle. The front camera is off-centre, while the standard three capacitive navigation buttons can be found below the screen.
Features and specifications
The Lumia 1320 is not a high-end phone, and every line in its spec sheet reminds us of that fact. It makes do with a mid-range Qualcomm Snapdragon 400, which has two cores and runs at 1.7GHz. The integrated Adreno 305 GPU takes care of graphics, and there's 1GB of RAM to help with multitasking and heavy applications.
The screen is pretty decent, and uses Nokia's ClearBlack IPS LCD process to improve contrast levels. 720x1280 is not a low resolution by any means, but it does begin to look a bit stretched out on such a large screen. You'll notice a bit of jaggedness around the Windows Phone 8 interface thanks to the liberal use of extremely thin typography. It's not a deal breaker, but the Lumia 1320 just doesn't look that great in comparison to the many phones with full-HD panels that are becoming more common today.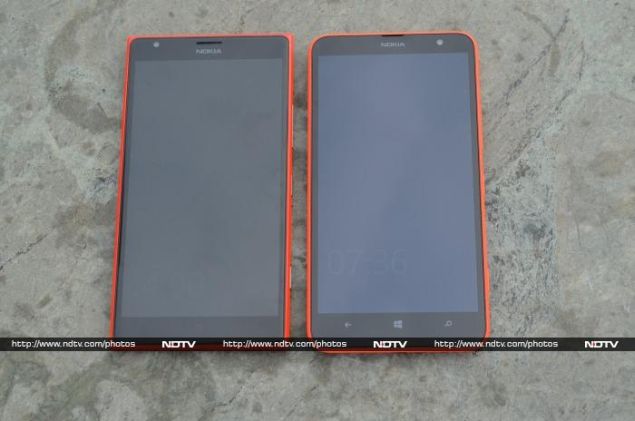 Unsurprisingly, there's only 8GB of built-in storage, but you can add up to 64GB more using a microSD card. Wi-Fi b/g/n and Bluetooth 4.0 LE are standard. All the necessary GSM and 3G bands are supported, although you won't be able to use LTE in India thanks to a mismatch of standards.
None of these specifications are particularly thrilling, but that doesn't mean the phone is underpowered. In fact, it's actually pretty well balanced, and specs like these were impossible at this price point not all that long ago. It's more than enough grunt for the kind of usage you should expect out of a phone at this price point. You won't be playing full-HD videos or games, and multitasking between several intense apps.
The main camera is a simple 5-megapixel affair capable of 1080p video recording, but a few of the neat tricks that the 1520's PureView module offers are carried over. We'll get to those in more detail later. The front-facing camera is a completely pedestrian 640x480-pixel VGA unit which we're disappointed with.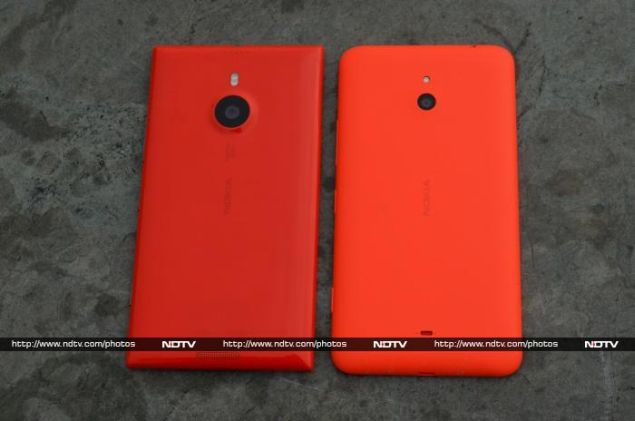 The battery is rated at 3400mAh, which is the same as the one in the Lumia 1520. That phone gave us over 10 hours of battery life, so this one should do a lot better thanks to the lower power draw of the screen and processor.
The Lumia 1320 runs Windows Phone 8, but benefits from a few touches designed by Nokia, known as the "Lumia Black" update. As described at length in our Lumia 1520 review, these features include the extremely useful Glance Screen and a handful of apps.
Software
Nokia's famous Here Maps and Here Drive apps can be found on the home screen, along with Nokia Beamer, Microsoft Office, Xbox Games, Evernote, Flipkart Ebooks and Adidas Micoach. The advanced camera app from higher-end Lumias is missing, which isn't a surprise (although you can download it from the Store). However, many of its functions are made up for in the Nokia Creative Studio app.
This app lets you open and manipulate photos you've already taken with the vanilla camera app. You'll first see a list of colour filters including variations of the usual sepia, monochrome and vintage effects. After that, you can play with tilt-shift and radial blur effects, create collages, or select a single colour to "pop" while the rest of the photo turns black-and-white. There are also options for tweaking the colour balance and vibrance, plus the usual crop, rotate and red eye removal tools. It's a fun app, although we don't know why you have to first select a filter (or specifically select "original") before you can see the various editing tools.
There's also Camera360, a separate app that allows you to take photos and give them effects. MoliPlayer lets you play more audio and video formats than the default music+videos app, but it still has its limitations. Of course, you also have the Windows Phone Store, with its slowly but steadily growing selection of apps and games.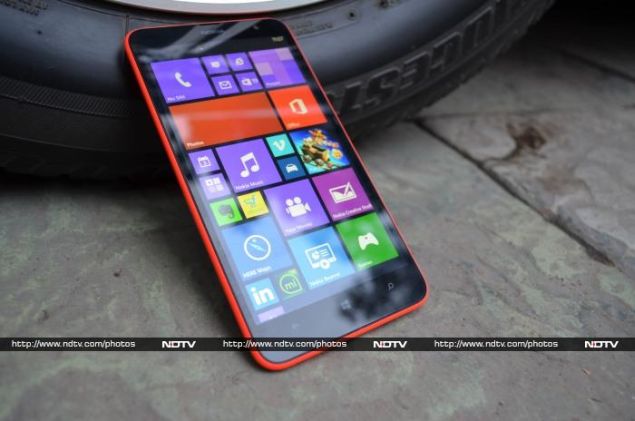 While using the Lumia 1320, we faced exactly the same scaling problems with the interface as we did when testing the Lumia 1520: Windows Phone 8 was simply not designed with such large screens in mind, and as a result we were reaching around to opposite ends of the screen, using both thumbs, far more often than we would have liked. The keyboard occupies more than half the screen at times, and keys are far too widely spaced out. Those who type on touchscreens by pointing and stabbing with an index finger might actually like huge letters that are easy to target, but for everyone else, this makes life more difficult.
Camera
As stated earlier. The Lumia 1320 has none of its more illustrious sibling's camera pedigree. You won't find any of the PureView tricks here, such as a massive sensor, insane megapixel count or optical image stabilisation. For some reason even the default camera app is totally bare-bones. With that said, the 1320's camera is still fantastic.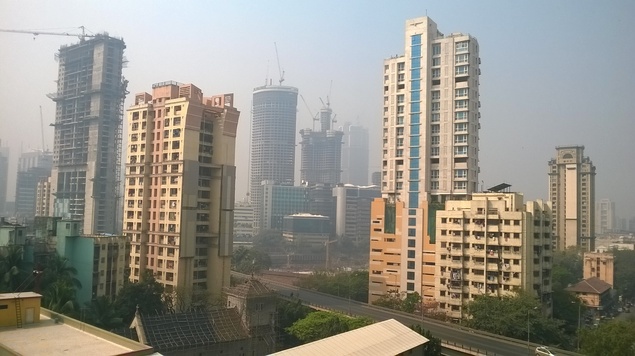 (Click to see full size)
Shots taken in daylight are surprisingly clear, with details that don't tear even when viewed at native size on a desktop monitor. Colours are rich and well reproduced. The camera app lets you adjust ISO, exposure compensation and white balance, but we downloaded Nokia Camera from the Store and played around with manual focus, shutter speed and brightness controls too (even though the effects weren't as dramatic as they can be on phones with better camera hardware).
Video is shot at 720p by default but can be manually set to 1080p. We found the quality of captured video to be perfectly acceptable. We had no problem with closeups or distant objects, and the 1320 adjusted itself to light and dark areas nicely.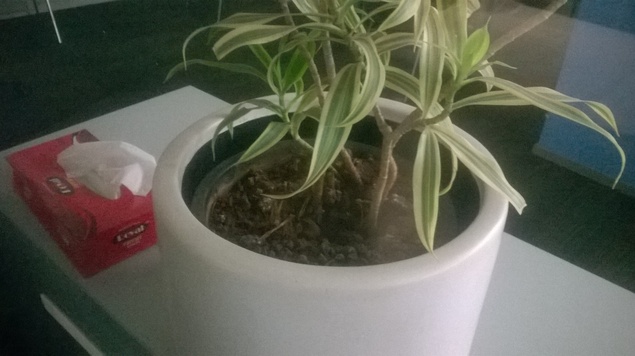 (Click to see full size)
At night, while results weren't as good, they were still better than we would have expected. However we noticed that even with the flash explicitly disabled, the Lumia 1320 would use its flash to illuminate a scene in order to autofocus, before taking the actual shot without it. Our photos turned out somewhat noisy, but surprisingly rich in detail.
Performance and battery life
We were quite pleased with the Lumia 1320's performance in our benchmark tests. Its AnTuTu score was 15,067 as opposed to the Lumia 1520's 22,793. WPbench gave the two siblings 299.38 and 477.88 respectively. SunSpider took 705.2ms to complete, compared to 535.5ms for the beefier Lumia. These results aren't too far apart, but there was a much wider gulf when it came to graphics performance. The 1320 managed only 7.1 frames per second in our GFXbench gaming simulation test, but the 1520 more than tripled that result, with a score of 25fps.
During the course of our time with this phone, we noticed only very slight lags in Windows Phone's animated transitions, and when loading apps and skipping up and down the timeline in our sample HD video clips. Everything else was smooth and responsive. The screen itself has rather poor viewing angles and colours will start to distort when you hold this phone even a little tilted.

We expected great things from the battery but even then we were blown away: the Lumia 1320 lasted for well over 12 hours in our video loop rundown test. This is a phenomenal result, and it means that this phone will last through well over a day of regular to heavy usage.
Verdict
If you're a fan of Windows Phone and want a large screen, you have a choice between the Lumia 1320 and the more compelling 1520 which costs twice as much. If you're primarily a fan of Windows Phone, the 1320 is the best bet in its price range, but you could also consider the more pocketable Lumia 925, which has a far better camera and costs roughly Rs. 6,000 more.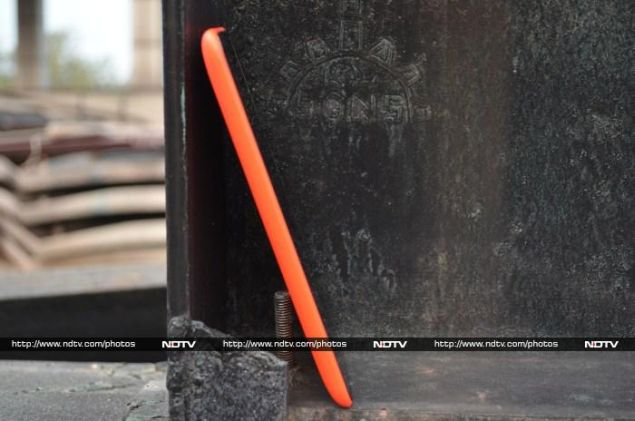 However, this phone doesn't compare too favourably to its Android-based competition, most notably the Samsung Galaxy Grand 2, which costs almost exactly the same amount. The Grand 2 benefits from the strength of the Google Play app store, and Nokia can't balance that out with its camera expertise at this price level, like it did with the Lumia 1520.
Overall, the Nokia 1320 Lumia is a fairly good option at its price point. Its only crime is that there isn't anything outstanding about it.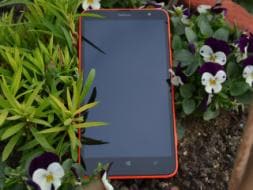 Nokia Lumia 1320 in pictures