Motorola chose its market segments very wisely when plotting its comeback strategy, and now just over a year after the original Moto X made a fantastic impression on the world, the new Moto X (Gen 2) is trying to build on that momentum to take things to a new level. The Gen 2 model is not a direct replacement of its predecessor - it's far more expensive and has higher aspirations.
This is Motorola's push to cement itself as a competitor to the biggest names in the business. The Moto X (Gen 2) checks off nearly all the major boxes in terms of features, materials and specifications - and there's a little bit of special sauce in there as well. Let's take a closer look.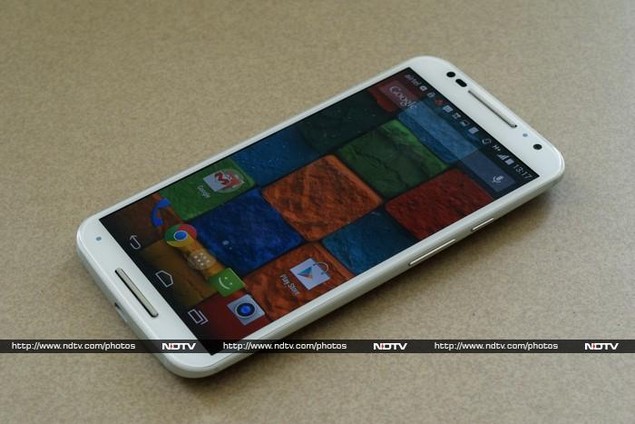 Look and feel
The new Moto X is well crafted and feels very slick. The front panel glass seems to float right to the device's edges and is protected only by a thin strip of plastic on the sides and corners, where most large phones use strips of metal for protection. This makes us a little worried about how well the device will stand up if dropped, particularly if it lands on a corner. On the other hand, Motorola has decided to go with a metal body this time, and the exposed parts of the frame look very well crafted.
There isn't much room around the screen, and it's quite crowded. Like the refreshed Moto G (Review | Pictures) we had in our lab a little while ago, the new Moto X tries but doesn't quite succeed to pull off an edgy look. There are metallic bars above and below the screen, though only the lower one is a speaker. The usual camera and sensor cutouts can be seen above the screen, but there are three additional dots as well; two below the screen and one above. These are infrared LEDs and are used to detect motions to trigger Motorola's unique gesture control features. It's all very busy, and once again we find ourselves favouring the black variant over the white.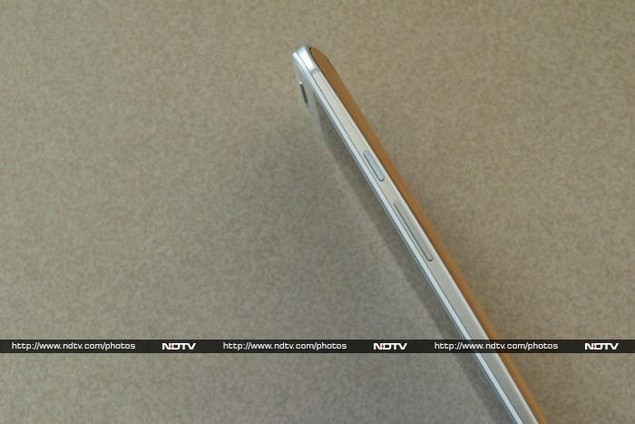 In markets abroad, Motorola offers a tool called Moto Maker which lets buyers decide between 25 different options for the fixed rear panel including leather and wood grain choices, as well as choose an accent colour finally, get a custom message engraved. Indian customers have no such thing - Motorola's e-commerce partner here has only three predefined options - plain black plastic, black with black leather, and white with bamboo. The leather and bamboo options are a little bit more expensive, but we really would have liked more options. Note that the Moto X's rear is non-removable, so your choice will have to stick for the phone's entire life.
We quite liked the feel or our review unit's bamboo rear. We're not entirely confident that it can withstand scratches and scrapes, and it would be a shame to cover it up with a plastic or rubber shell. The back is curved and most will find the new Moto X easy to hold though there will be some who find it a bit too wide or a bit too heavy.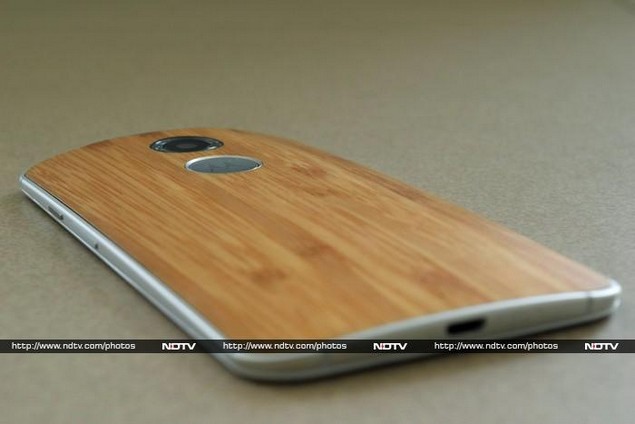 Motorola has retained its trademark notched lip on top, but has moved the camera flash into a ring around the lens. There are two flash LEDs; one on either side of the lens. Right below the lens is a circular depression with a large Motorola M insignia. You'll find your forefinger resting here naturally as you hold and use the phone.
The new Moto X is not exactly slick, but it is totally unique and very memorable - and we think that's what the company was primarily going for.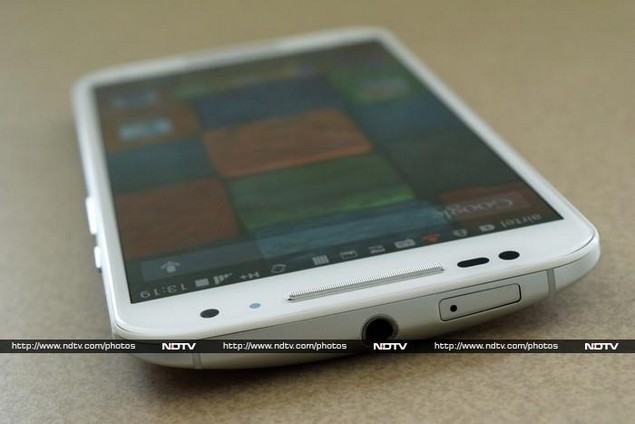 Specifications
You can't really go wrong with Qualcomm's top-tier Snapdragon 801 SoC, which integrates four 2.5GHz processor cores and an Adreno 330 graphics unit. Motorola has added its own touch in the form of dedicated hardware for motion control detection and voice recognition. These specialised processors power Motorola's unique software features and help minimise battery life impact by allowing the device's other hardware to remain asleep while they work.
There's 2GB of RAM and 16GB of built-in space. We're disappointed to note the continued lack of a microSD card slot - Motorola clearly learned what customers wanted and included this on the new Moto G, but those who shell out over twice as much for the new Moto X won't have the same comfort. We definitely hope the 32GB version launches in India soon.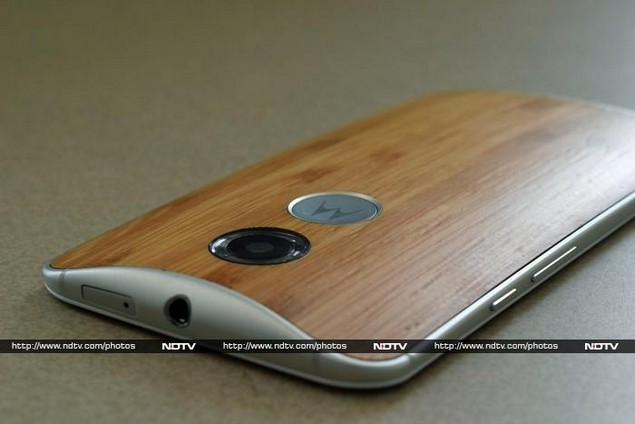 Motorola upgraded the screen resolution from 720p to full 1080p and bumped up its size from 4.7 inches to 5.2. Most of today's flagship phones are the same in terms of screen size, and you can now count Motorola amongst the pack.
Everything else is consistent with Motorola's and Google's vision for simple, stress-free Android. There's high-speed Wi-Fi ac support, Bluetooth 4.0 and NFC. The camera has received a boost to 13 megapixels and can now handle 4K video recording. The usual sensors are all accounted for, plus there are the aforementioned IR motion sensors.
Interestingly, the bundled charger has two USB power outlets so you can charge your Moto X along with another device. This is phenomenally useful, especially for frequent travellers.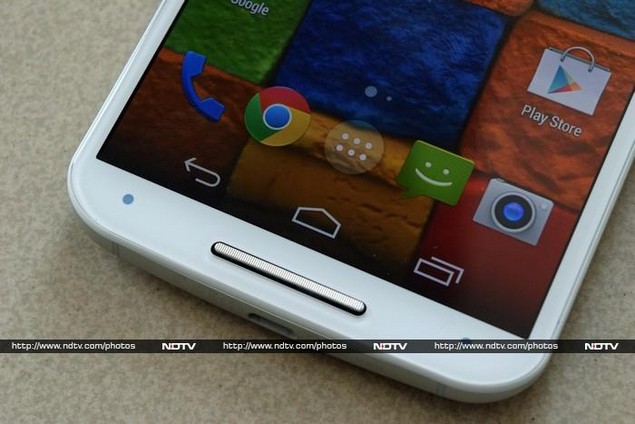 Software
Motorola's support of stock Android has not wavered. Purists will not be sad at all that the company hasn't gone out and created yet another new Android skin. The company has baked its unique functionality in, but it hasn't changed all the icons or rearranged homescreens just to look different.
The new Moto X runs Android 4.4.4. The only thing you might find out of place will be a little prompt in the Google search field encouraging you to give the phone instructions out loud. One of Motorola's tricks is passive listening, so you can give your Moto X voice instructions or start searching for anything without having to actually touch anything to trigger voice recognition.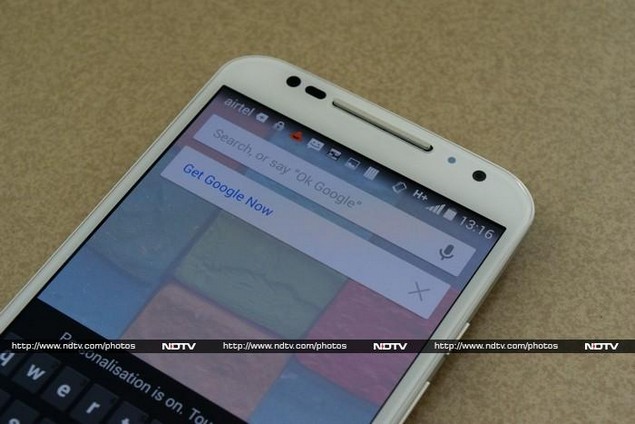 It really does just work - once you get the hang of the commands you can say. You'll be prompted to set up your own voice trigger, which has to be multiple syllables long. If there's a little bit of background noise, you'll have to over-enunciate your instructions, but only rarely did the phone fail to recognise anything at all. We found that it didn't like windy environments, even quiet rooms at night if a fan was on.
Then there's Moto Display, which uses the infrared sensors to detect when your hand is hovering over the phone, and triggers a display of notifications and actions. This works really well, but we wish the screen had been designed better. It's similar to Nokia's Glance screen, which just shows the bare basics in plain white text, but it only comes on when you reach out to the phone. We like the idea but think there's room for improvement - you can swipe a notification to trigger an action, for example calling a number back for a missed call, but there are no shortcuts to apps or actions otherwise. You can decide which apps get to show notifications on the Moto Display screen.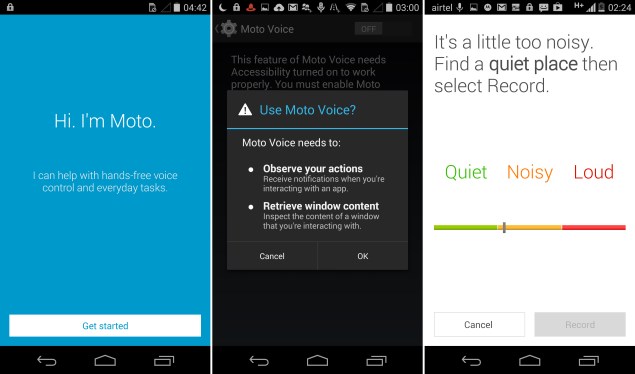 There are other gestures too - you can wave a hand over the screen to silence calls and alarms (the latter might prove to be a very bad idea if you are a heavy sleeper). You can also flick your wrist twice in quick succession to trigger the camera app, which is actually pretty handy.
Moto Assist lets you define rules for how the phone should behave when you're sleeping, driving, at home or in a meeting. It detects these things in various ways - sleep hours are defined manually, but driving can be detected by motion and also by being connected to specific Bluetooth devices such as your car stereo, meetings are picked out of your calendars, and "home" is a specific GPS target. Sleep mode lets you silence alerts (and define exceptions) while text messages are automatically read out aloud in driving mode.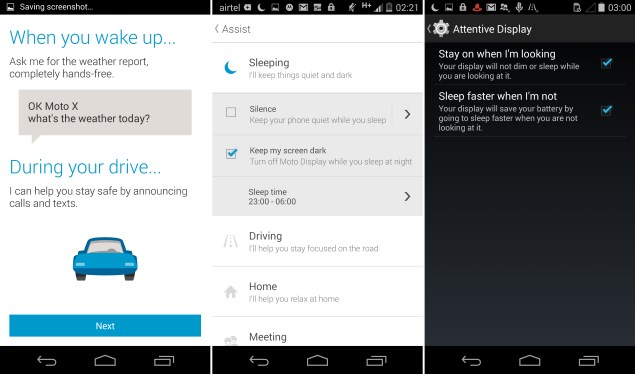 You'll have to use Moto Assist for an extended period to judge whether you like it automatically managing your phone. We suspect that at least one of the modes will be useful to most people, but it's not the kind of feature you'll never be able to live without after having used it.
Motorola's less glamorous additions come in the form of the Migrate and Help apps which let you import data from an old phone and discover the Moto X's features and capabilities. Google's usual flood of apps is also present.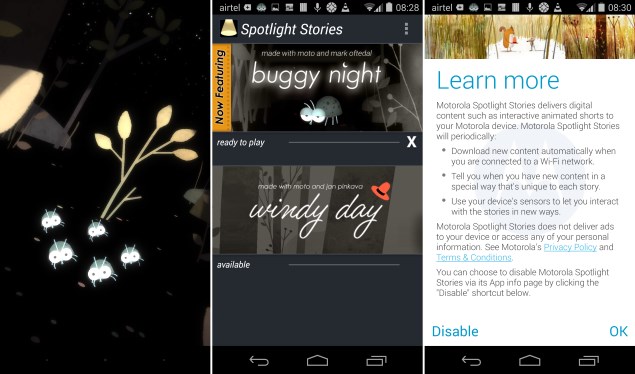 Well, there is one strange little addition. We started noticing silly cartoony things on our screen at random times - a big red hat and an insect with huge eyes. They appeared at random times, and then settled into the lower left corner of the screen. Tapping them out of curiosity launched into a sort of game - we could move our Moto X around in our hands and the scene would change, augmented reality style, showing different parts of a scene. Tapping to exit left us with cryptic messages in the notification shade - "Tap to continue playing Windy Day" and "Tap to continue playing Buggy Night".
It turns out these are what Motorola is calling Spotlight Stories - interactive animated shorts. Motorola claims these are not ads, but that more content will periodically be downloaded (only over Wi-Fi). You can only disable the whole thing if you dig into the notifications - frankly, even though they might be harmless, we would have preferred an opt-in deal. The random animations and lack of explanation might freak out users, and those with download caps who have no idea what's going on are bound to be annoyed when they find out.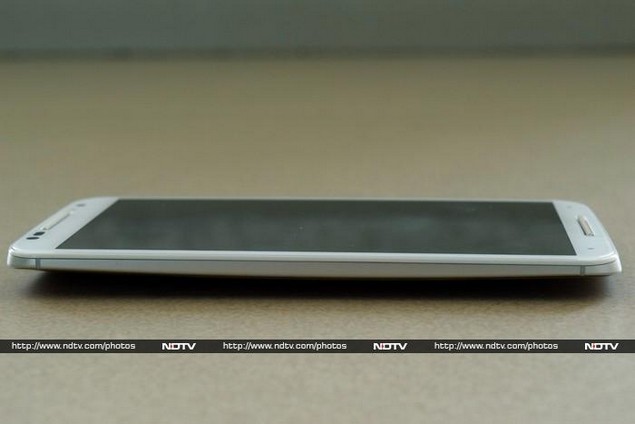 Performance
We liked using the new Moto X, and why not? It has specifications that are right up there with some of the best and most expensive phones available today. There is absolutely nothing to complain about in terms of responsiveness. In fact, you might find the automatic gesture detection a little too quick to respond, and you'll have to be careful to choose a voice command trigger that isn't part of your common speech patterns.
Benchmark scores were impressive, and the new Moto X held its own against heavyweights such as the brand new (and far more expensive) Sony Xperia Z3 (Review | Pictures). Graphics scores were on par, which is not a surprise as both have 1080p screens and Adreno 330 GPUs. The Moto X managed 29.1fps in GFXbench while the Xperia Z3 scored 29.9fps.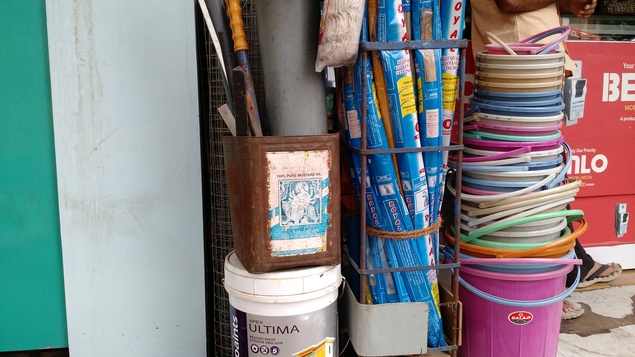 (Click to see full size)
CPU scores actually tended to show the Moto X in a better light - we recorded 44,020 points in AnTuTu 5 as opposed to 39,441 with the Z3. SunSpider also pulled in slightly ahead, completing the run in 772.4ms compared to 853.8ms.
The Moto X looks like pretty good value in terms of just application performance, and will thus be a good choice for gaming. HD videos presented no problem, but we were a little disappointed that sound from the built-in speaker was so thin and scratchy. Call quality was fantastic - the only complaint would be that the serrated texture of the metal bar in the earpiece was occasionally irritating against our ears.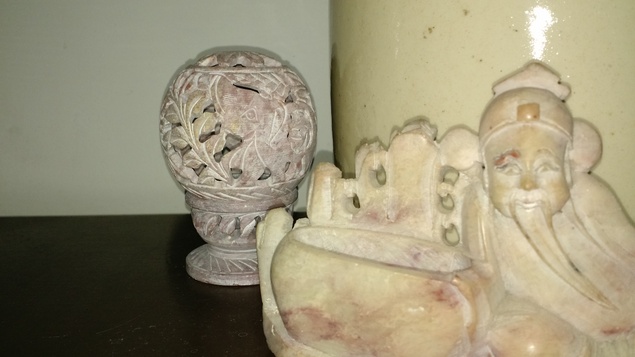 (Click to see full size)

We weren't especially impressed with the camera. One of the downsides of stock Android is a very barebones app, compared to what the competition offer. You'll be able to download plenty of alternatives from the Google Play store if you want something that's easier to handle and offers tricks and effects. Photo quality was decent, but not to the level of top-end competitors. We found autofocusing was a bit slow and not always accurate. That said, the camera worked well for close-up shots in good light, and will do for most casual purposes. The flash is pretty remarkable and didn't blow out nearby subjects at the cost of ones further back, but without it, low light performance is not very good.
Battery life was also on the high side, and we were more than satisfied with the result of 9 hours, 36 minutes in our video loop test. You'll easily get a day's worth of heavy usage - we didn't notice any significant drain on the battery caused by the voice and gesture features in ordinary usage, though these might become apparent over a much longer period of usage.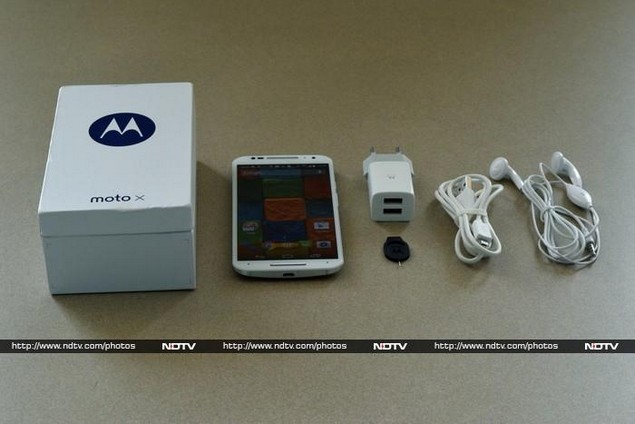 Verdict
A lot of people loved the first Moto X, and plenty will be disappointed that there isn't a new model in the same size class and price range. Motorola has stepped its game up, but at the same time has left a void in the market where the X used to reign. We hope to see that opportunity capitalised on soon.
Meanwhile, those who do want the new Moto X will have to deal with not being able to choose their own colours, textures and materials. They'll also have to consider carefully whether they can live with only 16GB of storage space. If these hurdles can be surmounted, the Moto X (Gen 2) looks like a pretty good deal. It doesn't quite kill the appeal of flagship phones in the neighbourhood of Rs. 50,000, but some models such as the Samsung Galaxy S5 (Review | Pictures) are currently available for around Rs. 37,500. Given the relatively small price difference, you might choose to go with the S5 for its features and camera, or the Moto X to save some money.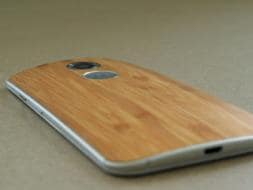 Motorola Moto X (Gen 2) in pictures