Microsoft's takeover of Nokia's handset business has had the immediate effect of speeding up the refresh rate of Lumia hardware. There more models in the portfolio than ever before and the gaps between launches have shrunk considerably. It makes sense for most of these models to be clustered around lower end of the market since flagship new hardware will be on hold till Windows 10 is launched later this year.
The proliferation of models means that customers have far more choices at far more price points. Android dominates the budget market, and for good reason - it is now possible to get tremendous value out of sub-Rs. 10,000 Android smartphones in terms of speed, features, camera capabilities and construction quality. That means Microsoft has a major challenge on its hands, and we're happy to see that it's taking things seriously.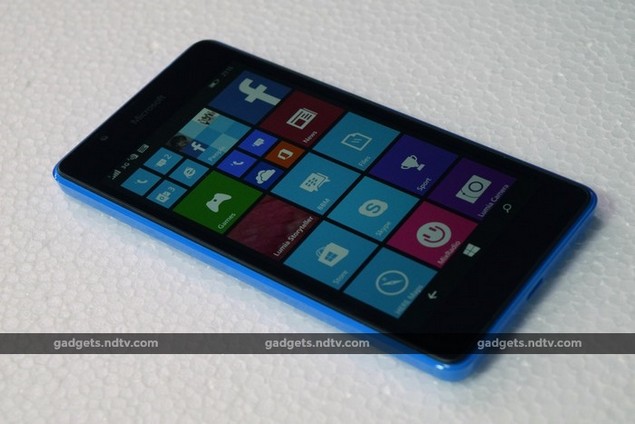 Look and feel
Smartphones these days tend to all look alike, and not many manage to really stand out. The Lumia 540 Dual SIM is one of those few, thanks to its highly unusual translucent rear shell. The unit we got for review was a very attractive electric blue with a slightly darker band around the sides reminiscent of the "dual-shot" layer effect on previous models. The phone is also available in orange or white with the same effect, and matte black for those who would prefer something plainer.
Overall, this doesn't look like a budget-segment phone. The material and construction quality are outstanding. The front face is a stealthy black thanks to the use of on-screen buttons. The volume and power buttons are on the right, the Micro-USB port is on the bottom and the headset socket is on top. The camera lens is flush with the rear. The only thing we didn't like about the design was Microsoft's ugly black logotype down the centre of the rear.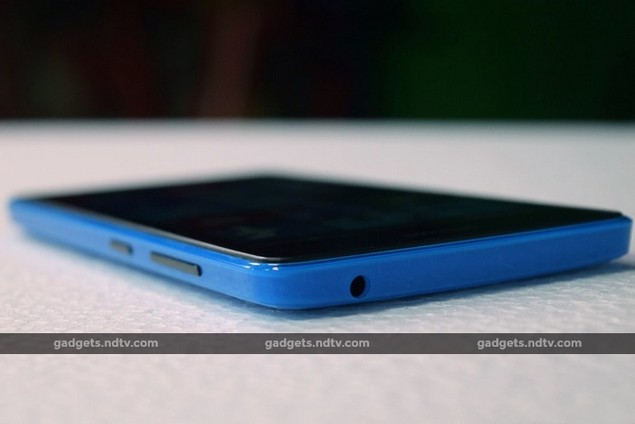 There isn't much wasted space around the screen, which helps you hold and use it with one hand. The Lumia 540 Dual SIM is light enough that it won't cause fatigue, but you might feel its corners digging into your palm. We were concerned that the high-gloss rear would pick up scratches but that didn't happen in our time with it. On the other hand, we had to keep wiping smudges and fingerprints off.
The shell needs a little more effort than usual to come off. You'll see a microSD card slot to the side of the camera module, but the two Micro-SIM slots on the edge of the battery compartment which means taking the battery out each time you need to change them.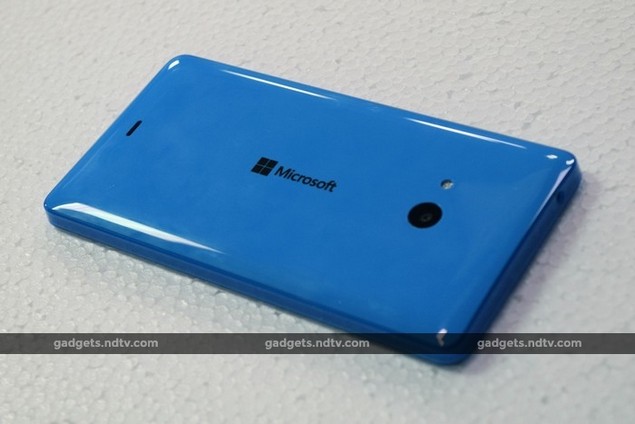 Microsoft includes a charger with a fixed USB cable in the box, so you'll need your own for data transfers. This cost-cutting move is especially annoying because the phone itself doesn't feel like any cutbacks were made. There's also headset which is fine for voice calls and okay for music.
Specifications and software
The Microsoft Lumia 540 Dual SIM is defined by its 5-inch 720x1280-pixel screen. This has become fairly standard for budget phones and we have no complaints. The screen is sharp and bright, with decent viewing angles even under direct sunlight.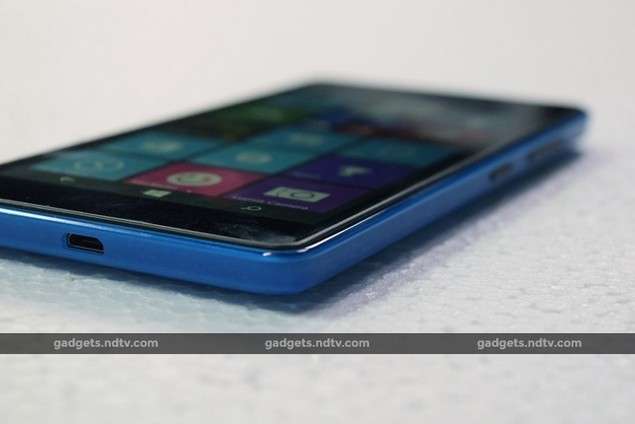 The processor is a low-end Qualcomm Snapdragon 200 with four cores running at 1.2GHz. The 1GB of RAM and 8GB of built-in storage solidify this phone's budget-level positioning. You get Wi-Fi b/g/n, Bluetooth 4.0 and A-GPS. The removable battery seems beefy enough, with a 2,200mAh rating.
The rear camera has an 8-megapixel sensor and the one in front is a surprisingly decent 5-megapixel unit. For some reason entirely beyond our understanding, video capture through the rear camera has been capped at 848x480, which is just a wider version of 640x480 VGA. There's no reason for such a bizarre restriction especially because Lumia phones have so far been associated with high-quality camera capabilities.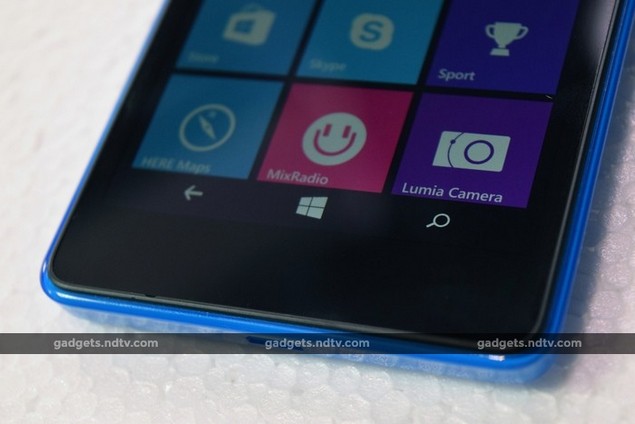 The Lumia 540 Dual SIM comes with Windows Phone 8.1 Update 2 and its promo material clearly states that it will be eligible for an update to Windows 10 upon that version's release later this year. Microsoft has stuffed it to the gills with its own apps, including Skype, Office and OneDrive; all the Windows apps, such as News, Food & Drink, Health & Fitness, Money and Travel; and a whole bunch of apps passed down from Nokia, such as Lumia Camera, Lumia Selfie, Lumia Storyteller, MixRadio and Here Maps. If those weren't enough, there are quite a few third-party ones as well: Ola Cabs, PayTM, BBM, Cleartrip, Facebook, Twitter, Gaana, Foodpanda, Snapdeal and more.
As always, we like several of the Windows Phone platform's software features, such as the Sense apps which help you get on to Wi-Fi networks and manage storage; Cortana, the voice assistant; and independent dialler and messaging shortcuts for each SIM. Windows Phone continues to stand out from Android and it will take some getting used to if you're new to it.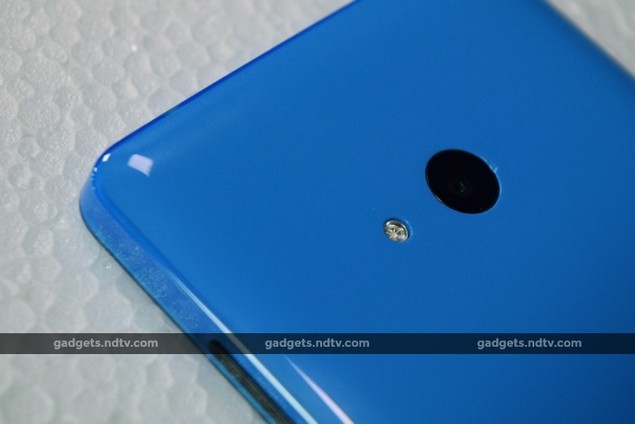 Performance
While not a speed demon, we found the Lumia 540 Dual SIM adequate for everyday usage. Some apps, such as the camera, did take a few seconds too long to load and some transitions and animations stuttered slightly on occasion. These things took away from the usually slick Windows Phone experience.
Benchmark scores were pretty much at par with those of the Microsoft Lumia 532 Dual SIM (Review | Pictures) which we tested not too long ago. The two have similar core specifications so this wasn't surprising. We observed timings of 1259.1ms in SunSpider and 27307.7ms in Mozilla Kraken. AnTuTu for Windows Phone gave us a score of 11,654, while the WPBench result was 227.29.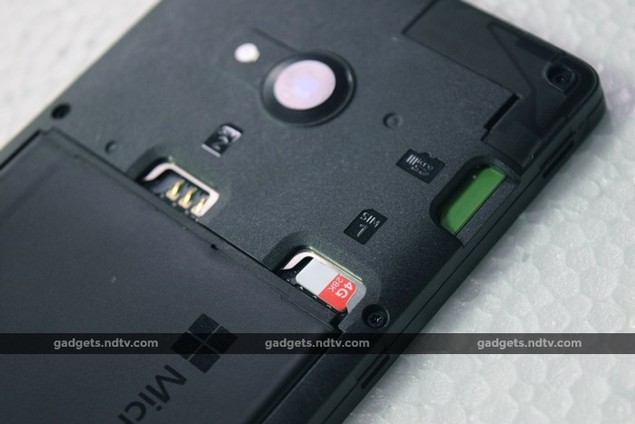 The battery life was decent, at 8 hours, 41 minutes in our video loop test - interestingly, this phone lasted just a little less than the Lumia 532 Dual SIM did despite having a larger battery. We put this down to the different screens the two models have. Call quality was great, and we had no trouble with 3G network reception.
Video playback was iffy, with several of our test files refusing to play or stuttering badly. The phone had trouble with 720p files in any format other than AVI, which was surprising. Audio quality was excellent though, with clear, rich reproduction but not always enough volume.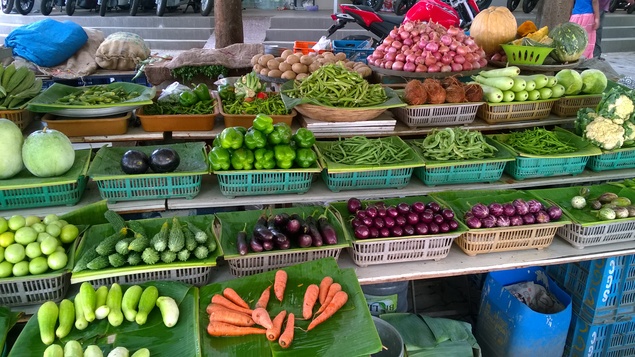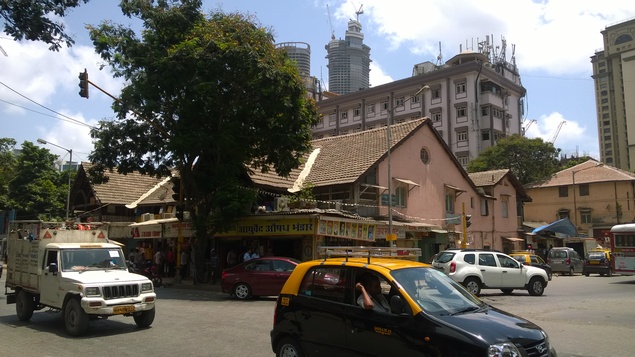 We were very pleased with the camera. The app was slow to load but focusing was quick and easy. Shots taken in daylight came out crisp and clear, with vibrant colours and very little loss of detail even in distant objects. The camera also dealt well with areas in the shade, and we happy with how colours and textures came out. Even at night, the camera handled things accurately. Focusing was slow and objects in motion came out blurry more often than not, but noise was always under control and colours were well defined. Exposures were handled well even in frames with a bright source of light and other areas in the shadows. The front-facing camera wasn't as impressive but should do for casual shots and video chatting.
Pro mode in the Lumia Camera app lets you play with white balance, manual focus, ISO, shutter speed and exposure compensation. The great sensor and optics make it all the more disappointing that Microsoft hobbled this phone's video recording capabilities.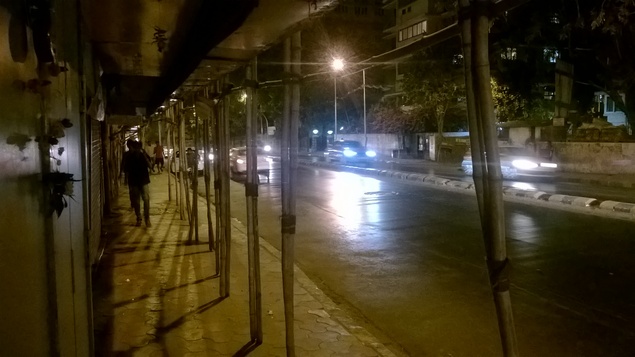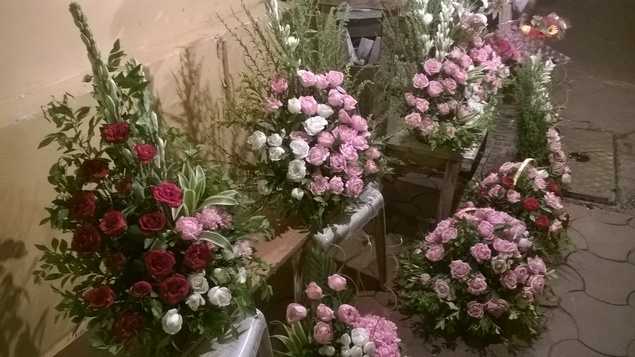 Verdict
The new Microsoft Lumia Dual SIM feels like a definite step up from the Lumia 532 Dual SIM in terms of its appearance and display. It just feels better to hold and use, and yes, even to show off. Internally the two are much the same and so you aren't getting any major performance benefits even though the price is about 50 percent higher.
Even so, most people would choose the Lumia 540 Dual-SIM when shown both options side by side. If money isn't your primary concern, you'll definitely feel better about owning this phone rather than its predecessor.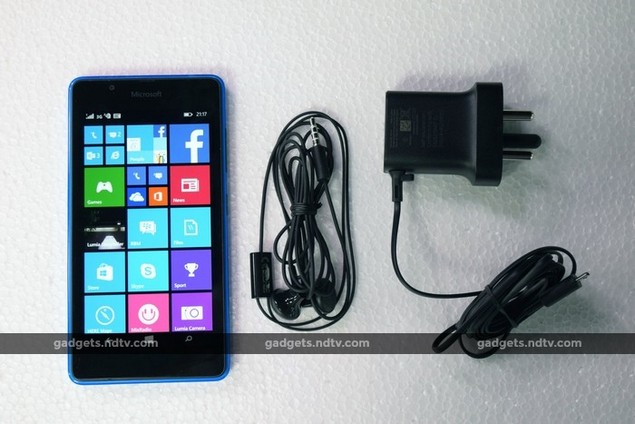 With that said, we still aren't happy with some of Microsoft's choices. Android phones such as the Xiaomi Redmi 2 (Review | Pictures), Motorola Moto E (Gen 2) (Review | Pictures) and Lenovo A6000 Plus (Review | Pictures) sell for less and offer better capabilities such as at least 720p video recording. While none of them might have the Lumia 540 Dual SIM's style, you'd be less likely to feel buyers' remorse after a few months.
Pick up the Lumia 540 Dual SIM if you value style above all else and want to stand out in a crowd. If utility is your main concern but you still want Windows Phone, save some money with the Lumia 532 Dual SIM. If you want better features and a bit more power, you have plenty of options on the Android side of the fence.