Micromax showed off its latest flagships, the Canvas 6 and Canvas 6 Pro, at a grand event in Gurgaon last month where it also unveiled a new logo and brand identity. No longer content to be thought of as a "budget" smartphone manufacturer, the company which has so far made the most of India's smartphone boom, wants to take on new Chinese competitors such as Xiaomi and LeEco, which have seriously upped the ante in terms of features, build quality, and price.
Where other companies have pushed high-resolution screens, top-flight CPUs, fingerprint sensors and metal bodies at extremely low prices, Micromax has decided to go with 4GB of RAM as its trump card. Pretty much all phones under Rs. 10,000 now have 2GB of RAM, and 3GB isn't unheard of under Rs. 15,000. Let's see if this one feature is enough to distinguish the Canvas 6 Pro from its competition, or if Micromax is barking up the wrong tree.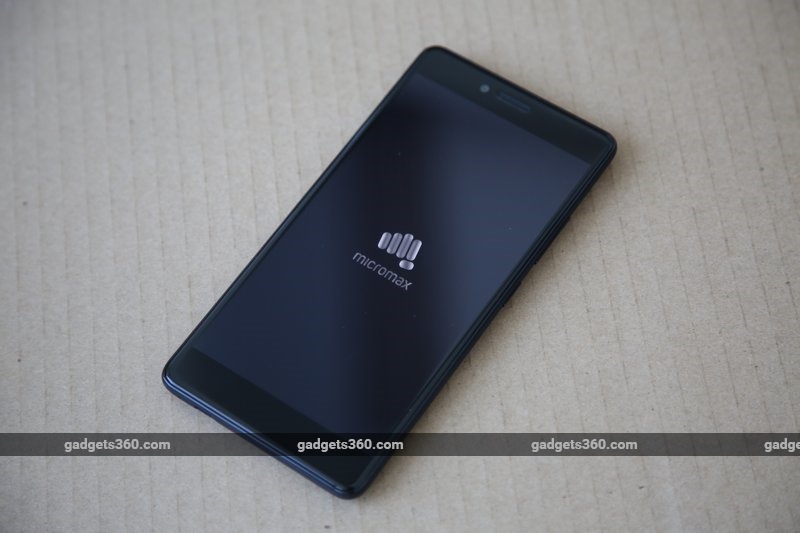 Look and feel
The Canvas 6 Pro might be Micromax's best-looking phone to date. The cheap materials and crude feel of many of company's earlier products have given way to a slick, well-crafted product. The matte plastic shell that covers the rear and sides doesn't exactly scream high-end luxury, but it's offset by the slightly bevelled edges of the black glass front. Overall construction quality seems quite good, and this is a phone you'd be happy to be seen with.
The front is pretty stark, thanks to the use of on-screen buttons. The only things breaking up the Corning Gorilla Glass 3 are the earpiece, front camera, and notification LED. The power and volume buttons are on the right, the Micro-USB port is on the bottom, and the 3.5mm audio socket is on top.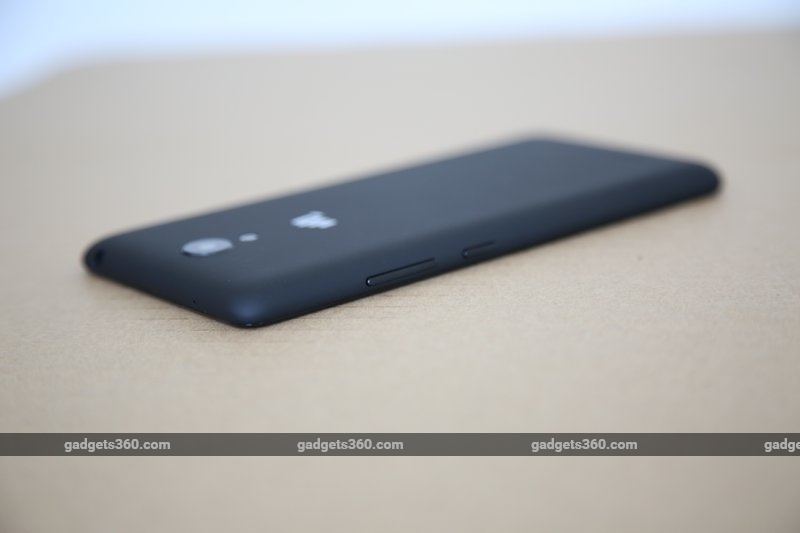 The back looks reminiscent of HTC's old Windows Phone 8 models, down to the texture of the removable shell. You'll see the slightly raised primary camera and flash centred at the top, with Micromax's recently redesigned fist-shaped logo right beneath them and a speaker grille at the bottom.
The shell pops off to reveal the Canvas 6 Pro's removable battery, and individual slots for one microSD card, one Nano-SIM, and one Micro-SIM. You get a charger, cable, headset, adhesive screen protector and microfibre cloth in the box with the phone.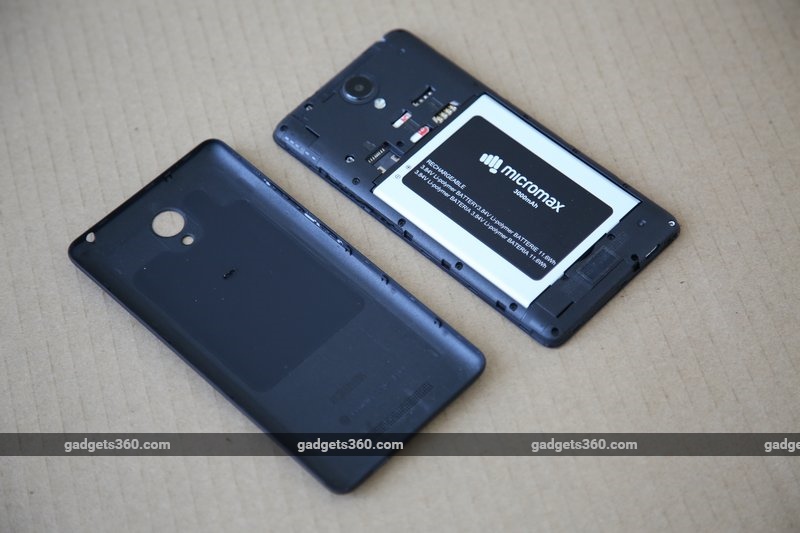 Specifications and software
Micromax keeps things interesting in the sub-Rs. 15,000 market by equipping its latest model with a 2GHz MediaTek Helio X10 SoC (also known as the MT6795M) and an eyebrow-raising 4GB of RAM. There's 16GB of storage which seems a bit stingy in light of the massive amount of RAM, and microSD support only goes up to 64GB officially.
The display measures 5.5 inches and has a resolution of 1080x1920, which is pretty standard at this price level now. You get a 13-megapixel rear camera and a 5-megapixel one in front. LTE is supported on both SIMs, and thankfully the microSD card slot is not shared with either. There's Wi-Fi 802.11 b/g/n, Bluetooth 4.1, and USB-OTG. The removable battery has a capacity of 3000mAh.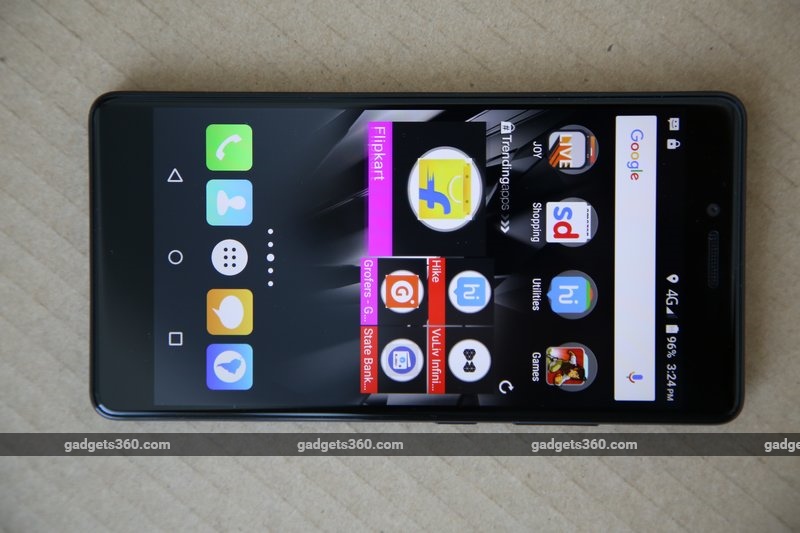 Unlike many other smartphones at this price level, there's no fingerprint sensor, quick charging, Infrared, NFC or any such modern value-added feature. Micromax seems to have gone with 4GB of RAM as the Canvas 6 Pro's sole calling card, and it makes the spec sheet feel a bit lopsided.
There's quite a lot happening on the software side though. The Canvas 6 Pro runs Android 5.1 with a custom skin that looks a lot like stock Android. The icons are all different but don't look bad. Swiftkey comes pre-installed and set as the default keyboard. You also get over 20 other pre-installed apps including the usual suspects Clean Master, CM Security, CM Locker, multiple shopping apps and browsers, and a few trial games. All can be uninstalled other than Micromax's own App Center, M!Live, and M!Account.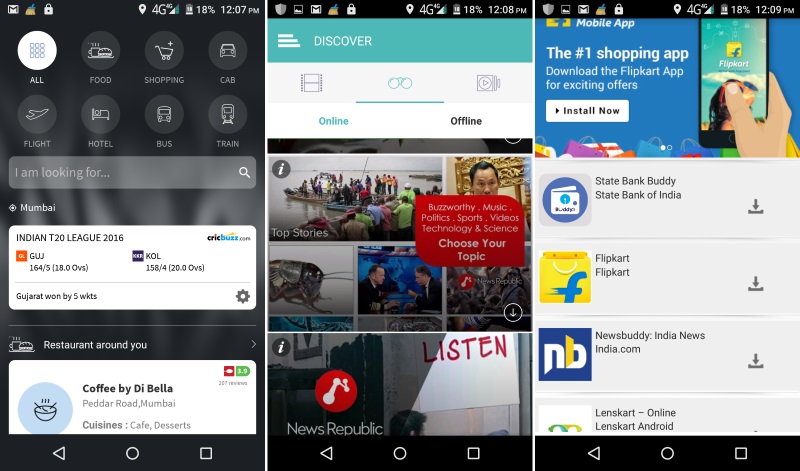 Some of the apps are more interesting. VuLiv is a multi-format media player for local files and streaming content, which requires you to sign in with a Facebook or Google account. Udio Wallet lets you transfer money and pay bills, and Scandid is a shopping app that lets you compare prices and search coupons for various websites.
Most notable though is Micromax's Around feature, first seen on the Yu Yutopia (Review | Pictures) which isn't an app but is built into the launcher. Swipe to the left from the first homescreen and you'll see the Around screen. There's a row of category icons and a search bar on top, with Google Now-style cards below. As the name suggests, you'll see information about things around you, such as sports match scores, restaurants, cabs, hotels, and shopping offers. You can search for things you want, but the feature seems a bit unfocused - things like Flipkart shopping results really don't have anything to do with your location. About gets its information from a handful of apps, most notably Scandid, Ixigo, and Zomato. That means the information you see may not necessarily the best or most relevant, but this feature could come in handy especially when travelling.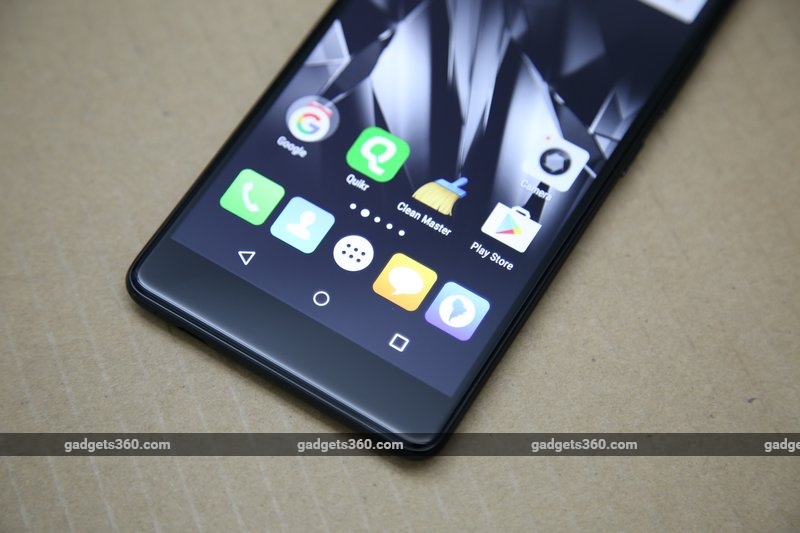 Performance
Unlike some other Micromax phones, the software isn't too intrusive and the hardware seems to have enough grunt for most tasks. This isn't by far the most powerful hardware around, but even mid-range phones today are extremely capable by any standard. It's hard to quantify whether having 4GB of RAM makes a huge difference, but for what it's worth, we didn't feel any lag when using the phone and switching around between loads of open apps.
The screen is bright and crisp, but the glass is extremely reflective, which can be a little annoying in some situations. Colours pop quite nicely, and brightness is adequate for outdoor use. Using the Micromax Canvas 6 Pro turned out to be quite pleasant, except that we did feel the rear heat up quite a bit when gaming and using the camera.
Benchmark performance was good, if not exactly flagship-killer material. We managed 34,731 points overall in Quadrant and 46,385 in AnTuTu. Graphics scores came in well too, with 23fps in GFXBench and 9,407 in 3DMark Ice Storm Extreme. The battery lasted only 6 hours, 41 minutes in our video loop test which is disappointing by today's standards. We managed to last through a day on a single charge but only if we stuck to basic usage - you're likely to be reaching for your charger by late evening if you typically play games, browse the Web a lot, or record a lot of video.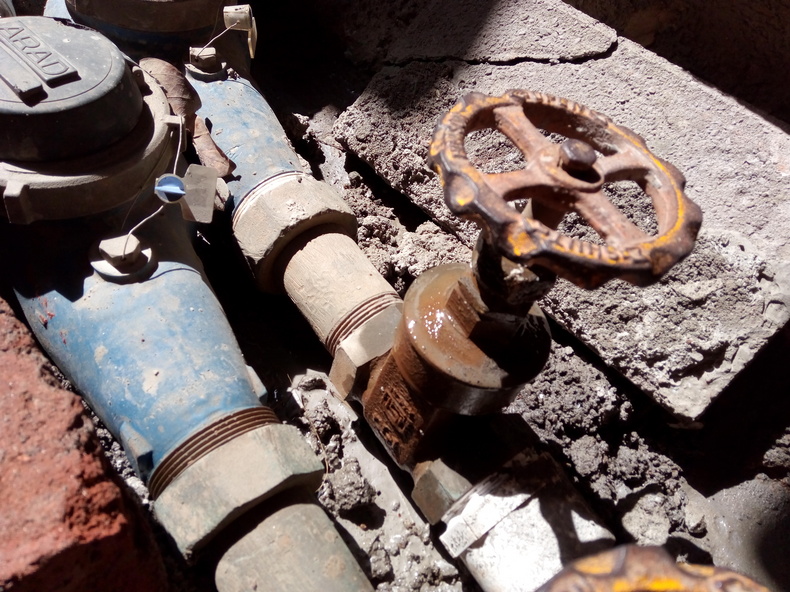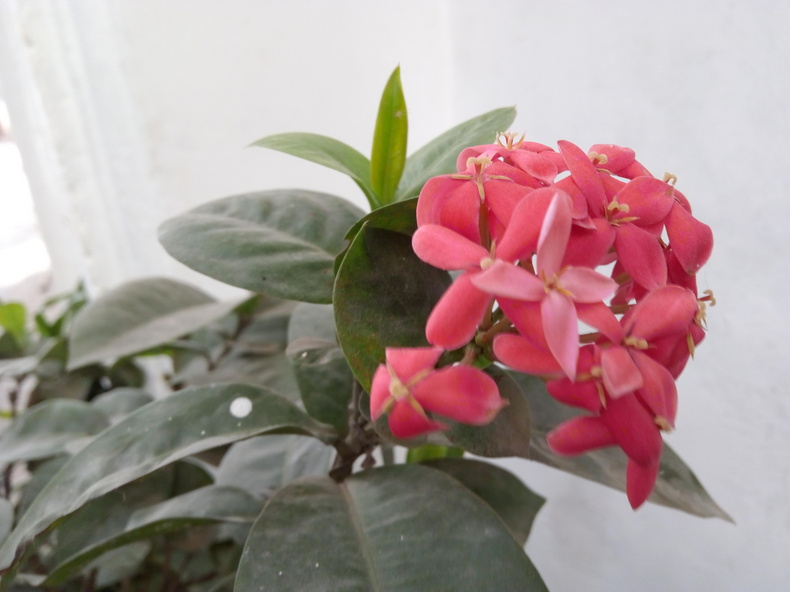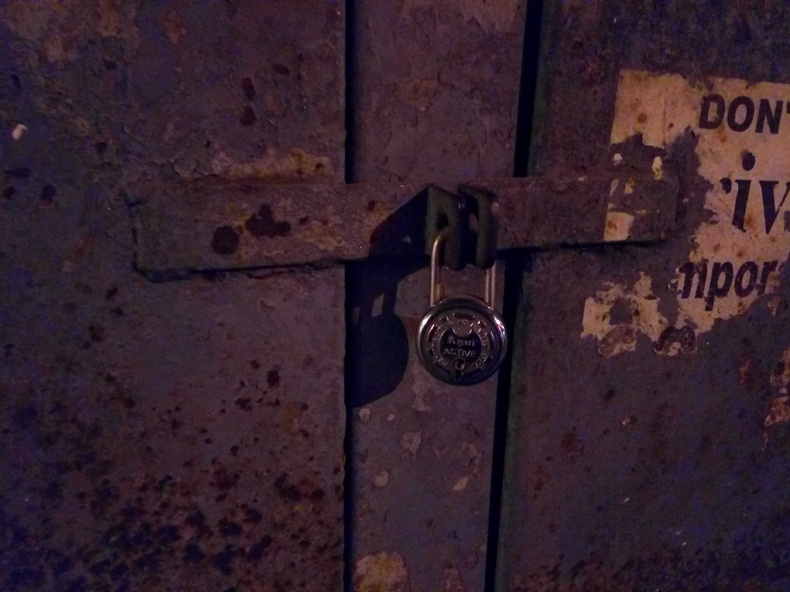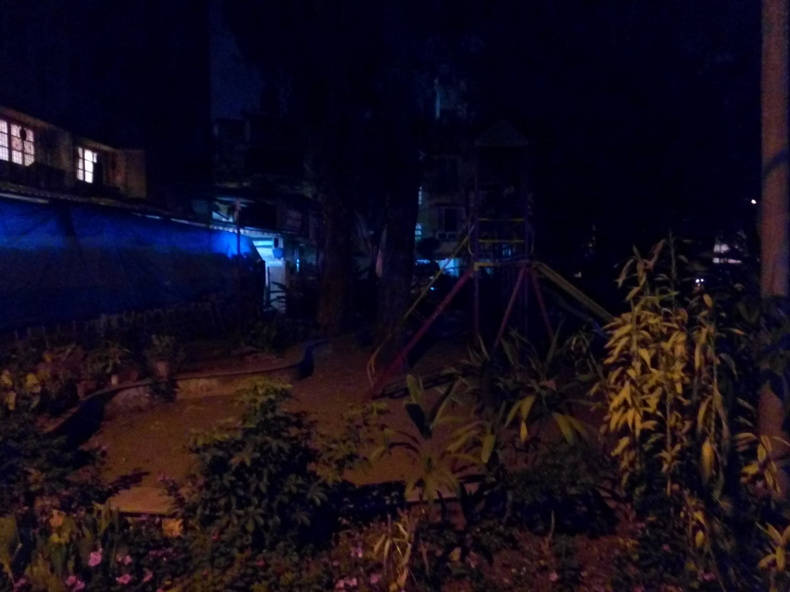 (Tap to see full size.)

The cameras were quite disappointing. Even in bright sunlight, details were simply lost and photos came out looking grainy and subdued. Everything looked artificial, and in some cases the focus was so badly off that photos were practically unusable. Night shots were often blurry and depended heavily on the amount of available light, though even then some areas could be well lit while the rest of the frame was a dark blob. The front camera is okay for photos taken at very close range, but that's about it. Video was also mediocre.
Verdict
Micromax has a new brand identity and the Canvas 6 Pro is the first of a slew of new launches which it hopes will solidify its position in the Indian smartphone market, which is remarkably different from what it was when the company first started out. Clearly, a lot more attention is being paid to aesthetics and the overall quality of materials and construction than ever before. Micromax is even thinking about the user experience, finding ways to make money off apps without shoving tons of ads down users' thoats. Unfortunately, that's about all this phone has to offer.
Performance is good, but not great, and that too it comes at the cost of battery life and heat. The poor camera performance is a massive letdown, and overall Micromax seems to have focused far too much on being able to shove 4GB of RAM into a midrange phone. Sure, this will appeal to buyers in the same "more must be better" way that octa-core CPUs were a big deal last year and CPU speed was before that. Personally, we wouldn't have minded trading up to half of that RAM for better battery life and finesse.