LG recently launched the K10 LTE and K7 LTE in India, from its new budget series that was first unveiled at CES 2016. After having reviewed the K10 LTE, it's now time to take a look at its smaller sibling.
The K7 LTE is a bit more affordable, but that does come at the cost of features and specifications. At Rs. 9,500, the phone goes up against the likes of the Lenovo Vibe K5 Plus (Review), Coolpad Note 3 (Review) and the base model of the Xiaomi Redmi Note 3 (Review). Let's see if the K7 LTE can makes its presence felt among those heavyweights.
Look and feel
The K7 LTE is designed with the same pebble-like finish as its older sibling and from the front (or sides for that matter), it's hard to tell the two apart. The curved edges of the display blend seamlessly with the rest of the body, lending the phone a very nice look. The back cover has a milder texture as compared to the K10 LTE but continues to offer good grip. There's a 5-megapixel camera in the front along with the proximity sensor. Strangely, LG has decided to ditch the ambient light sensor, which means you now have to do adjust screen brightness manually. Build quality is otherwise not bad for a plastic phone.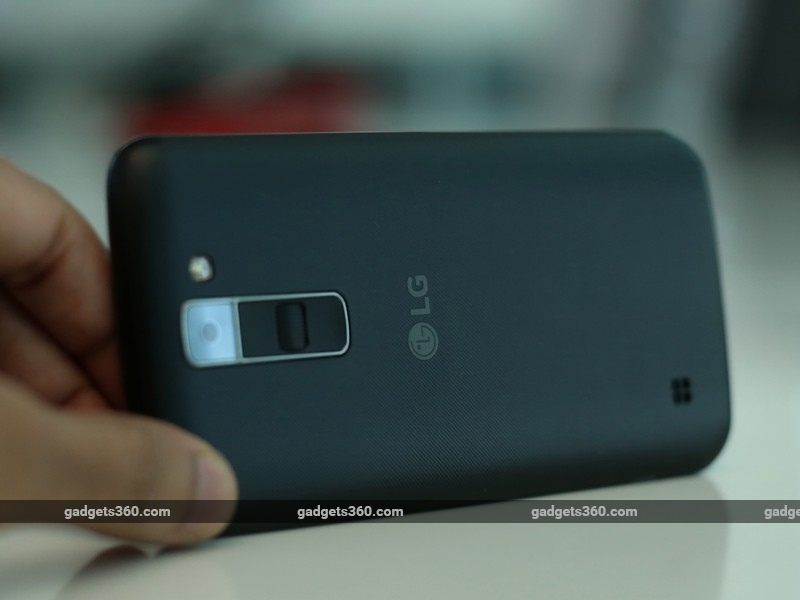 The 5-inch in-cell touch display is one of the first letdowns of the K7 LTE, as its resolution is a measly 480x854 pixels. This results in a pixel density of just 195ppi, which makes the edges of text and images appear jagged. Viewing angles are still pretty decent however and so is sunlight legibility. The charging port and headphones socket are placed at the bottom while the rest of the buttons are at the back. The latter have a very spongy feel and can be triggered accidentally while commuting.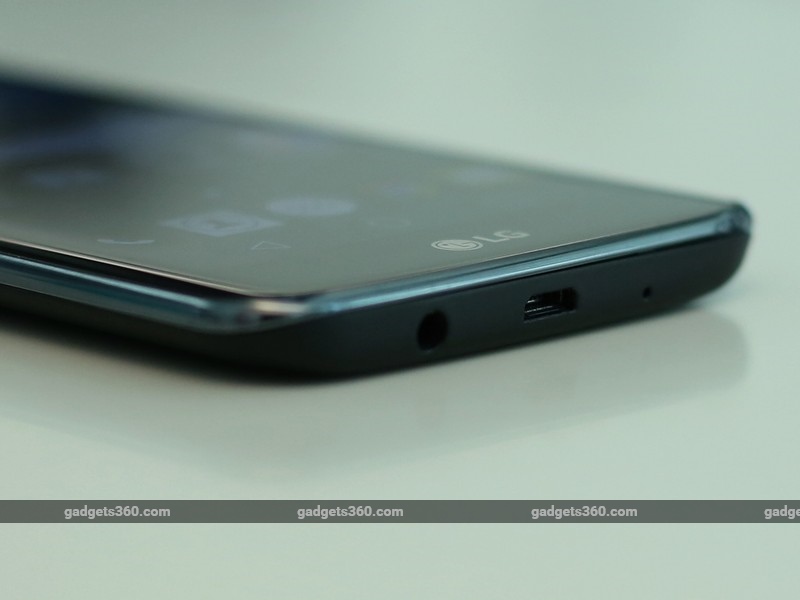 The K7 LTE ships with a charger, data cable, headset, and instruction manuals. There's no flip cover like you get with the K10 LTE. The quality of accessories is good and they feel durable, but the K7 LTE itself doesn't feel as well-made as the K10 LTE. Then again, it is priced lower. The low resolution display is a major compromise here - it just isn't suitable for a screen of this physical size. There's also no excuse for ditching the ambient light sensor, especially when the phone is priced at nearly Rs. 10,000. Just like the its sibling, a notification LED is also misssing.
Software and specifications
Underneath the hood, the phone is powered by a rather ancient Qualcomm Snapdragon 210 quad-core SoC with 1.5GB of RAM, which is far from ideal. We managed 18,690 points in AnTuTu and about 14fps in GFXbench. To put things into perspective, the InFocus Bingo 10, a recently launched sub-Rs. 5,000 phone, scored 23,639 in AnTuTu and 11fps in GFXbench. Having said that, actual UI performance is not as bad as the benchmark numbers. Apart from intermittent lag, general performance is tolerable.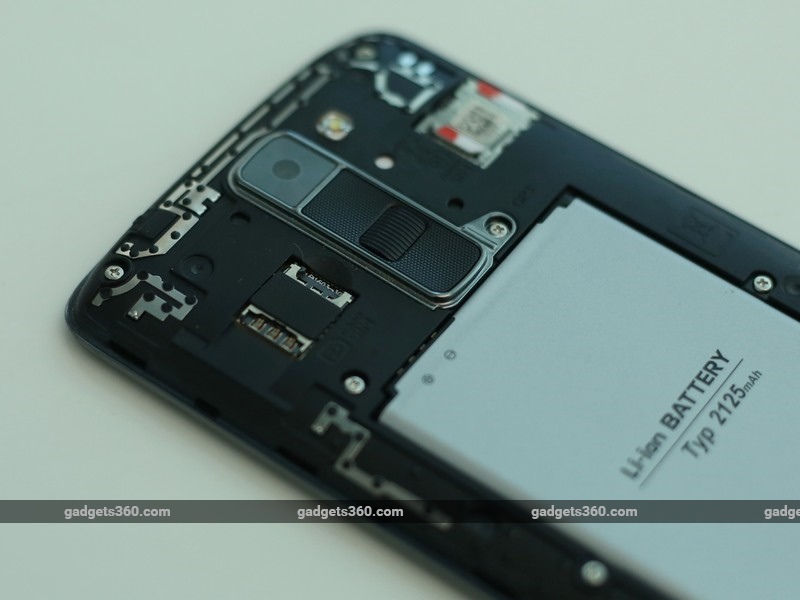 Other specifications include 8GB of local storage, a dedicated microSD card slot that can accommodate up to 32GB cards, Bluetooth 4.0, Wi-Fi b/g/n, FM radio, and GPS. There's no NFC or USB OTG support. The K7 LTE has slots for two Nano-SIM cards with 3G data on both SIMs. 4G with VoLTE and VoWi-Fi support is present but only for the SIM in the first slot. The phone also has a removable 2125mAh battery.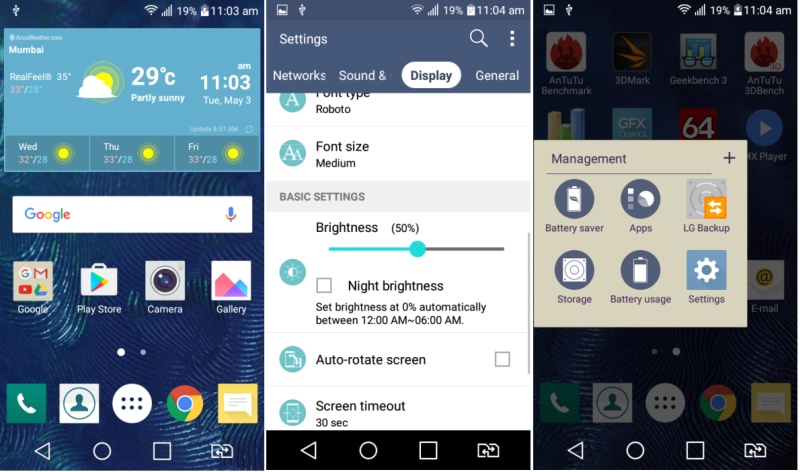 The software is virtually identical to what we saw on the K10 LTE. LG ships a customised version of Android 5.1.1 Lollipop. There isn't much bloatware, thankfully, except for some extras like LG Backup and SmartWorld. The latter can be used to download themes, fonts, ringtones, etc., to customise your phone. The toggle switches in the notifications shade can be customised, along with the navigation bar at the bottom. You can change lock screen effects as well as edit the quick-launch shortcuts for apps you wish to have there.
Performance
Despite the low-end SoC, the K7 LTE does a decent job of multitasking and running apps. There's a noticeable lag that creeps in every now and then but it's not so bad that it ruins the experience completely. Heavy apps, especially games, take a while to load and the performance isn't great. Pictures and text aren't as sharp as we would like them to be. The phone doesn't heat up too much with regular usage but it does get warm while gaming or charging. 4G works well and we didn't have any issues with call quality either.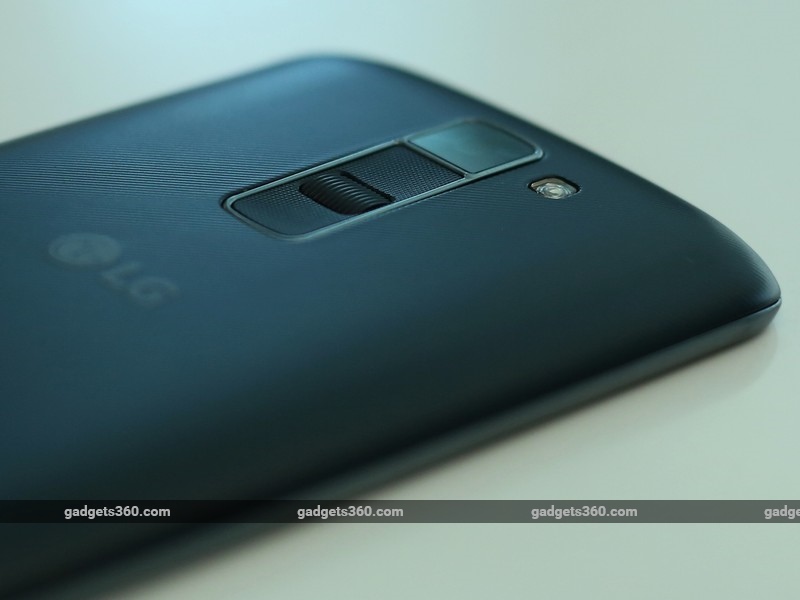 The phone handles full-HD video playback well, including some of our high bit-rate files, but certain audio codecs like AC3 aren't supported. The music player does support flac audio files and audio quality is acceptable with the bundled headset. The rear speaker isn't great for media playback but does its job for alerts. Out of the 8GB of local storage, only 3.4GB is usable so you'll need a microSD card for your media.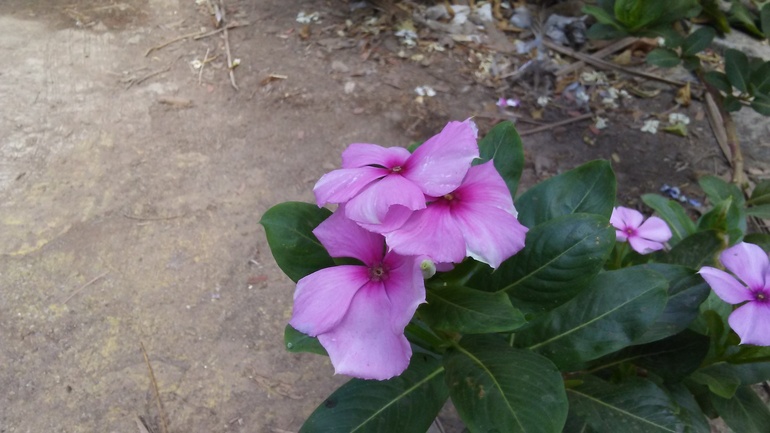 (Tap to see full size LG K7 LTE camera samples)
The 5-megapixel rear camera produces acceptable images in daylight. It doesn't capture a lot of detail in landscapes, and colours turn out slightly muted. We also managed to get some decently sharp images while in motion. There's a bit of shutter lag which gets worse in low light. Speaking of which, images taken in low light exhibit quite a bit of noise which makes it tricky to get a usable shot. Close-ups are pretty decent but once again, the sensor fails to produce good colours. Video recording maxes out at 720p for the front and rear cameras. Quality is okay but it can get really shaky if your hands aren't steady.
The camera app is minimalistic, just like on the K10 LTE so you'll have to do without HDR, panorama, filters, and the like. The app does emulate a "flash" for selfies, essentially by lighting up the entire display to illuminate your face.
Battery life
The combination of a low-resolution display and low-powered SoC make the K7 LTE able to deliver good battery life, which is about the only real redeeming feature of this phone. In our video loop test, we managed to get 11 hours and 37 minutes of playback time, while regular usage gave us about a day's worth of battery life. Quick charge is not available.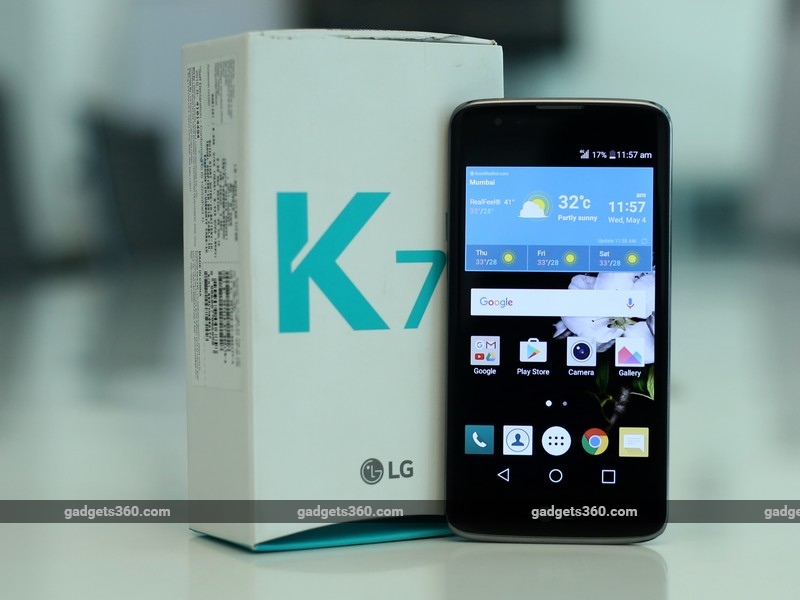 Verdict
The LG K7 LTE feels out of place in today's cut-throat budget smartphone segment. The good battery life and design aside, it falls short on pretty much every count. Then there's the price - at Rs. 9,500, it's simply too expensive to even consider when you have phones like the Lenovo Vibe K5 Plus, Coolpad Note 3, and the Xiaomi Redmi Note 3, all of which perform better and are less expensive.
Just like the K10 LTE, LG needs to correct the price of the K7 LTE and match it with phones that share its feature-set. That would put it well under the Rs. 5,000 price level in India right now. If LG takes steps to correct this, the K7's compromises wouldn't seem so glaring, and that's the only shot it has at being relevant.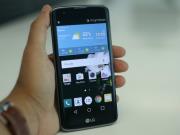 LG K7 LTE in pictures