The Lenovo Group already has two solid and instantly recognisable brand names in its stable: Lenovo itself, and Motorola. As a result, the company has a variety of solid products that sell in huge numbers the world over. However, like others have done before, Lenovo has decided to market a part of its product range as online-only. These products come under the new Zuk sub-brand.
Today, we're reviewing the Lenovo Zuk Z1. Although marketed globally as the Zuk Z1, Lenovo has chosen to retain its parent name in brand-conscious India in order to make it immediately clear what the heritage of the device is. However, it's also important to remember that the Zuk Z1 was first launched globally in September last year, so what we're reviewing today is a bit dated already. Let's go into the details in our review.
Look and feel
Only a few years ago, phones with 5.5-inch screens were considered oversized, and it was often a topic of discussion if you had a large phone. Today, this size has become the norm because of increased media consumption on smartphones. The Lenovo Zuk Z1 goes with this tried and tested size, although the phone does definitely feel a bit bulky.
The reasons for the bulk are a metal frame and a 4100mAh battery, which contribute to the phone's 175g weight. Although it does not have a unibody casing and the back is plastic, the battery is not user-accessible. The dual-SIM tray is on the left side, within the frame. The phone does not support expandable storage, so there is no slot for a microSD card.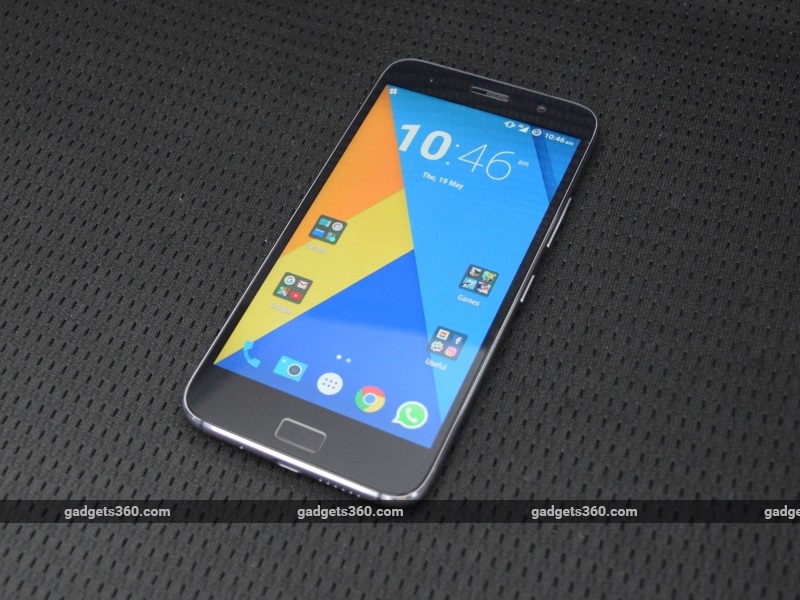 There are two colour options for the Lenovo Zuk Z1 in India; white and space grey. Our review unit was grey, which we quite preferred over the white option. The back has a dull, metallic finish, as does the frame. The phone is bare of any Lenovo branding, with just a Zuk logo at the back and nothing else. The camera and flash are located at the centre of the back near the top, and on the whole we quite like the minimalist styling of this phone.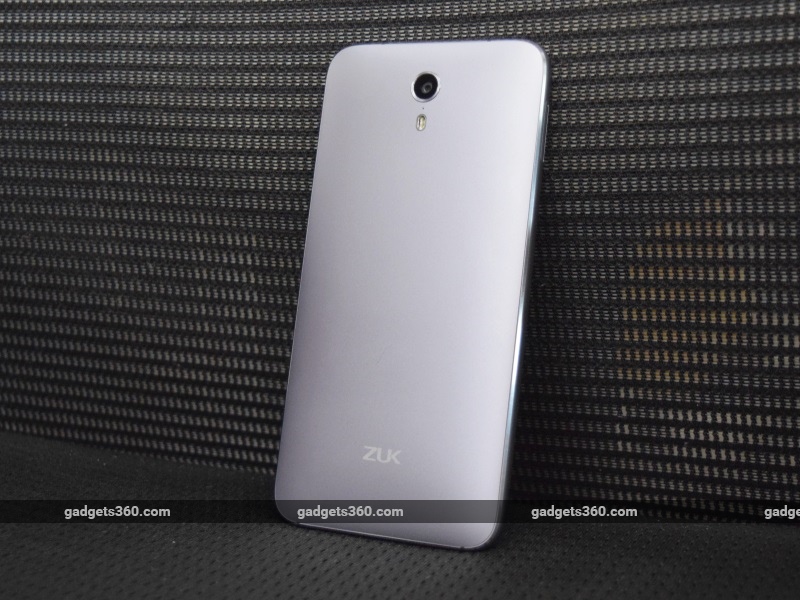 The bottom has the microphone, speaker, and USB Type-C port for charging and data transfers. Also included in the box are a 13W power adapter and a USB 3.0 cable with a Type-A plug at one end and Type-C at the other. The right side of the phone has the power and volume buttons, while the top has the 3.5mm socket. The screen occupies nearly 70 percent of the front of the phone, while the camera, earpiece and proximity sensor sit above it. At the bottom is the physical home button with its integrated fingerprint sensor, and capacitive Android navigation keys.
We have seen plenty of good implementations of home buttons with a fingerprint sensors built in, including the Samsung Galaxy A8 (Review) and HTC One A9 (Review). Many of them allow you to unlock the phone by simply touching the sensor even while in standby mode, but the Zuk Z1 does not. You have to wake the phone by pressing the home button down and then maintaining contact till your fingerprint is recognised, or hitting the power button first.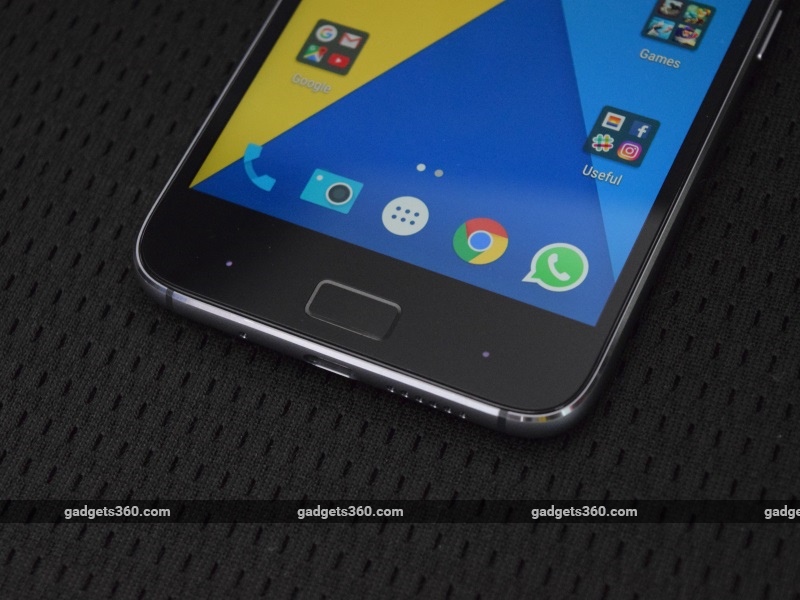 This isn't itself a problem, but the button is slightly recessed and a bit firm, needing some effort to press down. The sensor itself is quick and accurate in unlocking the phone, but the process isn't quite as easy as it is with other devices. The sensor previously worked as a capacitive back button as well, but this has now been disabled by a software update.
The screen of the Lenovo Zuk Z1 sports a resolution of 1080x1920, with a density of 401ppi. It's a decent screen, and is sharp enough to serve most of your requirements. Brightness isn't quite as great as we'd have expected from an IPS-LCD screen, and even at its brightest it doesn't quite seem as bright as it should be. However, a polarising coating on the screen does help with legibility under bright sunlight, so it doesn't need to be too bright. It is best to control brightness manually, as the adaptive brightness mode usually makes it too dull. Black levels are decent as well, as is the contrast ratio which ensures a fairly accurate representation of colours through the spectrum.
Additionally, there is also LiveDisplay, a setting that allows you to optimise the colour tone of the screen based on the time of day. You can choose how cool or warm you want the colours to get based on the time of day, or set the colour temperatures manually. This lets you set up the IPS-LCD screen exactly as you want it. The temperature switches made a noticeable difference to viewing comfort, and the ability to adjust this at any time is a great addition to the phone.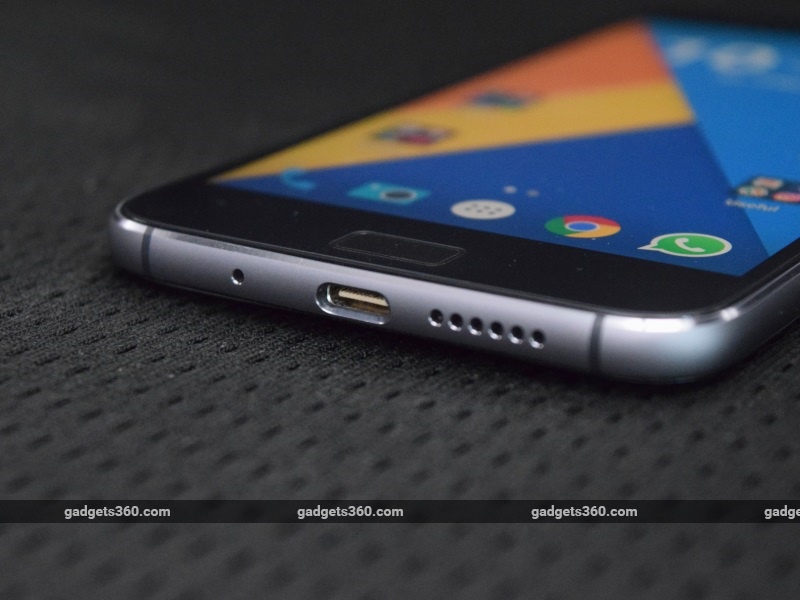 Specifications
At a time when new smartphones priced at under Rs. 15,000 are running the latest MediaTek Helio or Snapdragon 600 series SoCs, the Lenovo Zuk Z1 packs in the higher-end but older 32-bit quad-core Qualcomm Snapdragon 801, clocked at 2.5GHz. It's been about two years since the first Snapdragon 801 smartphones hit the market, so Lenovo's choice of SoC will raise a few eyebrows, particularly because it's a 32-bit SoC when practically all hardware is now geared for newer 64-bit processors.
Apart from the fact that the phone was first launched the better part of a year ago, an explanation offered by Lenovo for this is that the Cyanogen team knows the Snapdragon 801 really well, and using a different SoC at this point would send all its software optimisation efforts for a toss. However, you're still buying a phone with an old SoC, and this is cause for concern about the longevity of the Zuk Z1. That said, the phone does run the latest and most stable variant of the Snapdragon 801, the MSM8974AC, and has the excellent Adreno 330 GPU. It's an extremely capable SoC even today, continuing to perform with the same consistency and strength as when it was new.
The Zuk Z1 also has 3GB of RAM, 4G connectivity on its two SIM slots (Indian bands supported), Wi-Fi ac connectivity, and a 4,100mAh battery. The phone has a significant internal storage capacity of 64GB as well, but there's no support for expandable storage so you're limited to that much.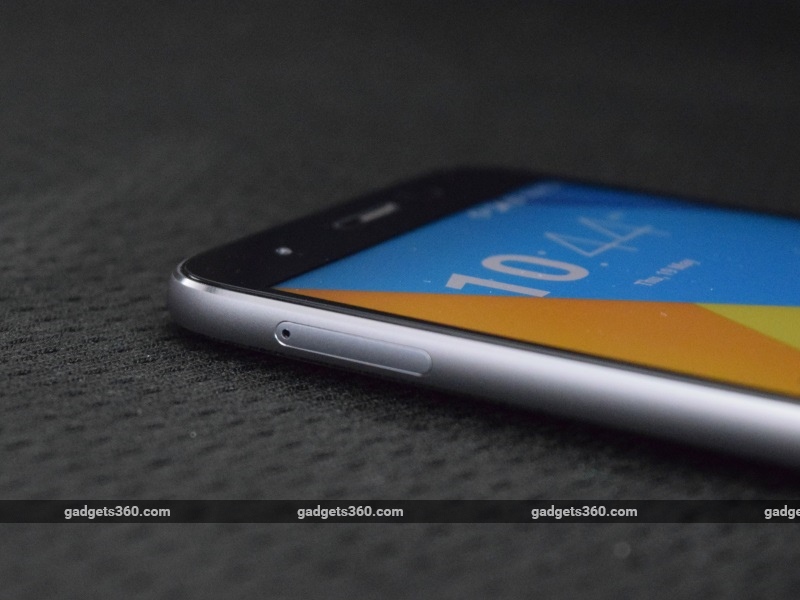 Software
The phone runs on Cyanogen OS 12.1, which is based on Android 5.1.1. Although there has been talk of a planned upgrade to Cyanogen OS 13 based on Android 6.0, this update isn't available through the phone's OTA software update system yet. While Cyanogen OS isn't quite as tweakable as the geek-inspired CyanogenMod, it offers a decent blend of customisability and stability.
In most ways, Cyanogen OS functions just like stock Android, and you can even change the theme to have it look like that. The system's trademark is its high degree of customisability, and we see a lot of this in Lenovo Zuk Z1. The home screens and app drawer can be changed to different layouts, the grid sizes, scroll effects and icon labels can be changed and toggled, and there's much more to play with. You get a fair amount of control over how the user interface looks at its most basic level.
Going further in, the Settings app also has a few different options that give you a greater sense of control over the device than most standard manufacturer UIs offer. This includes being able to control whether the screen should light up when you plug in a charger, the colour of the notification light for battery alerts, custom actions for the home and recent buttons, the position of various elements on the status bar and notification drawer, and much more. Cyanogen OS is the ideal operating system for advanced users who want control over more aspects of their phones, and one we love using because of its general stability, light footprint and ease of use. Additionally, it's free of any bloatware and has a good set of system apps that are well designed and light on phone resources.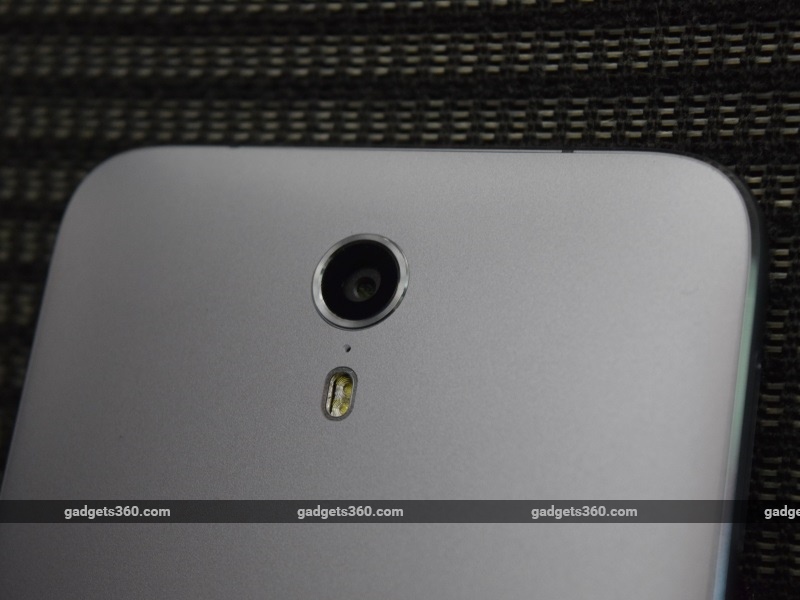 Camera
The Lenovo Zuk Z1 has a 13-megapixel primary camera built on Sony's IMX 214 sensor, and also features optical image stabilisation and a dual-LED flash. The front camera sports an 8-megapixel sensor, and both cameras can record video at up to 1080p, with the rear camera also featuring 60fps video recording.
The camera app is Cyanogen's own Camera Next, which is a fairly decent option in terms of ease of use and functionality. Most useful toggles are easily accessible from the viewfinder screen itself, including flash, camera and timer settings. Video recording is a one-step procedure, and panorama mode can also be quickly toggled this way. Additionally, resolution settings, manual controls and codec selection can be done through the settings menu, which gives you an atypically large amount of control over your pictures and videos.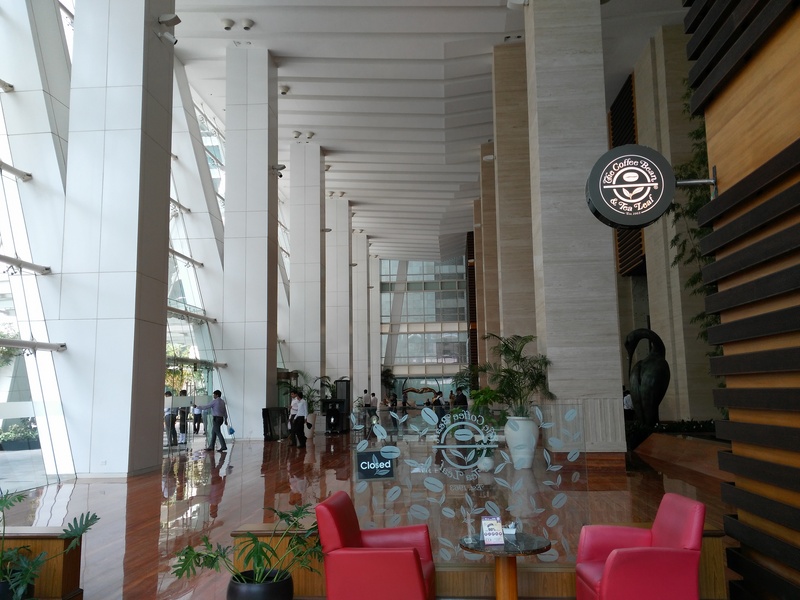 (Tap to see full-size image)

The camera itself is fairly capable, taking pictures that are sharp and detailed, and manage to capture colour tones effectively and accurately. In well-lit images, the handling of light and dark areas is particularly good, while low-light images succeed in capturing a fair amount of detail with an acceptably low amount of noise and grain. Indoor shots aren't quite as good as well-lit outdoor shots, but are up to an acceptable standard as far as detail and colours go.
Videos are fairly good in decent light, but suffer a bit in low-light conditions. However, the ability of the camera to focus quickly and readjust to lighting conditions is commendable, and far better than other devices we've seen in this price range. High-speed and slow-motion modes produce fun results with a clean sense of motion and fluidity.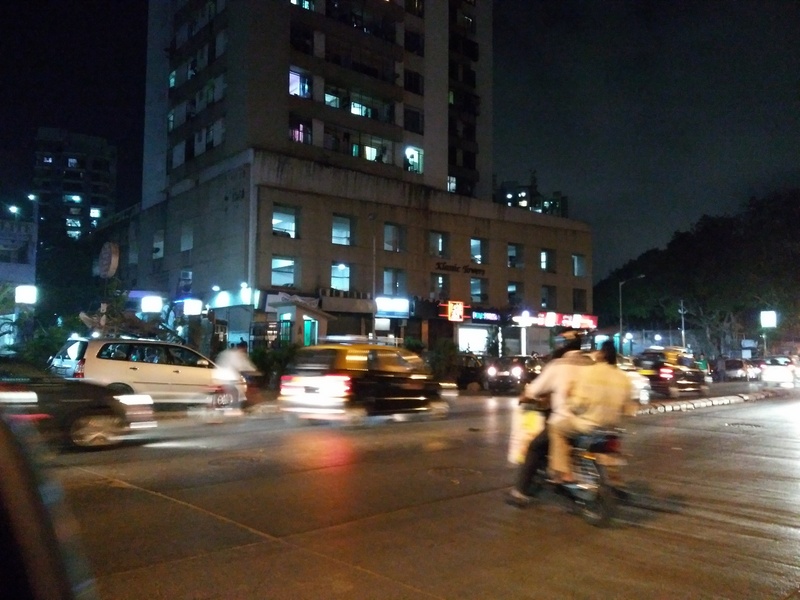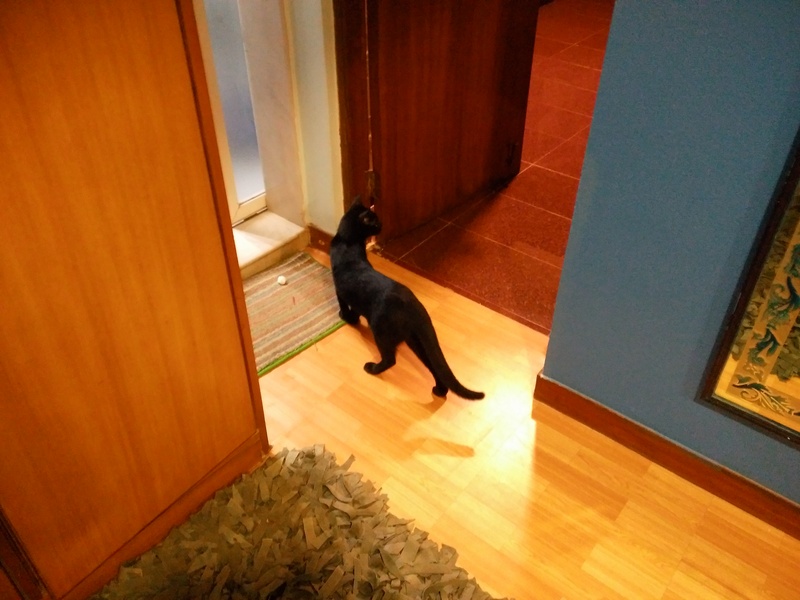 (Tap to see full-size images)

Performance
Despite its two-year-old SoC, the Lenovo Zuk Z1 is a capable performer that outdoes a lot of newer options from both Qualcomm and MediaTek. However, you are likely to get better performance from the new Qualcomm Snapdragon 650 and 652 SoCs which are found on some similarly priced devices. It's also important to remember that the Adreno 330 GPU is too old to support OpenGL ES 3.1 and 3.2, so this may affect the phone's ability to play some newer, more graphics-intensive games.
General performance on the phone, as well as with the games we tried (Marvel: Contest of Champions, Trials: Frontier and Uncharted: Fortune Hunter) was excellent, with no significant heating issues and absolutely no lag or stutter. This can also be credited to Cyanogen OS, which ensures that the Zuk Z1 always runs smoothly thanks to its low impact and optimal utilisation of the device's resources.
Our suite of benchmark tests corroborated all of this, with impressive scores through the tests, particularly with the graphics benchmarks. AnTuTu and Quadrant produced scores of 57,835 and 24,885 respectively, while GFXBench and 3D Mark Ice Storm Unlimited returned scores of 28fps and 19,550. All of these are excellent, particularly when you consider the age of the Snapdragon 801 SoC, and are an indication of just how capable and ahead of its time the SoC was back in 2014.
The Zuk Z1 ran for 13 hours, 40 minutes in our video loop test, which is an impressive figure. In ordinary day-to-day use, the phone would last us well over a day on a full charge, despite continuous 4G connectivity, a bit of gaming and the screen brightness set at the highest level throughout. Wi-Fi, cellular connectivity and call quality are excellent as well, and the only drawback is the somewhat weak speaker that sounds poor. However, with headphones, the sound quality is decent enough to use the phone as your primary music player and for watching the occasional video.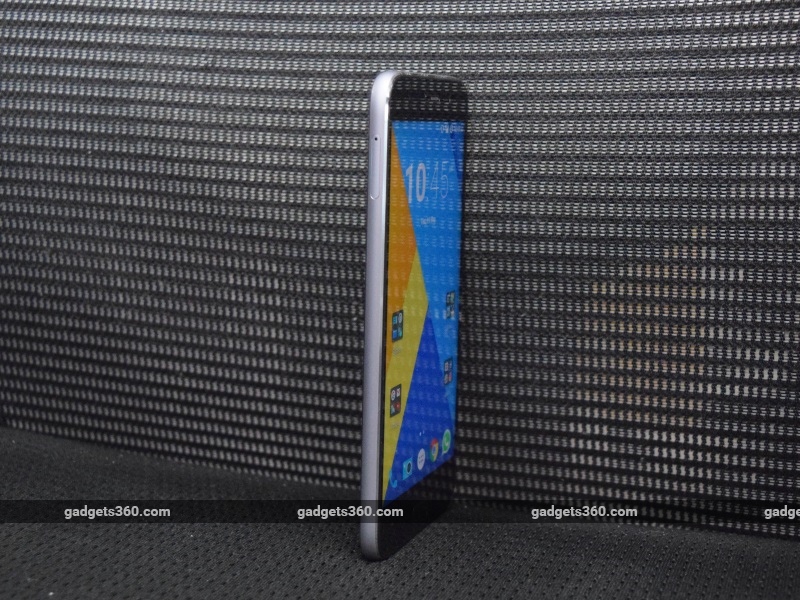 Verdict
Lenovo has an excellent device on its hands with the Zuk Z1. The phone is well built, runs excellent software, has a good display, comes with plenty of storage, and has excellent connectivity and good battery life as well. There's also a great screen which is sharp and can be tweaked and customised to your preferences. Above all, the company has achieved all of this at a great price that will tempt a lot of buyers, particularly advanced users who know a thing or two about the advantages of Cyanogen OS over other manufacturer-developed user interfaces.
Unfortunately, there are some noteworthy drawbacks as well. Although we faced no performance or compatibility issues during our time with the phone, it does run an old 32-bit SoC with a GPU that may have trouble with new games and apps going forward. There's also the previous version of Cyanogen OS and Android out-of-the-box, with no timeline on an update to the newest software. Although a relatively minor complaint given the ample 64GB of on-board storage, the phone does not support expandable storage. And finally, buying the Z1 won't be easy because of the annoying flash sale model.
However, the Lenovo Zuk Z1 is a great option nonetheless, particularly considering its price and the features on offer. If you don't expect the age of the hardware to be a problem for you over the next couple of years or plan to use this as a secondary smartphone, the Zuk Z1 may well be worth considering over some of the other options in this price range.

Lenovo Zuk Z1 in pictures