Lenovo is getting pretty aggressive, with all its most recent products having distinctive personalities. The Vibe X2 is fun and fresh, but it isn't just about superficial appearances. This device packs some impressive hardware under the hood and has a very attractive price too. We're really interesting in seeing what Lenovo has managed to pull off here.
Lenovo might not command the same respect for its phones that it does for desktop and laptop PCs, and is not usually at the top of anyone's mind when it comes to shortlisting an Android device to buy. The company knows this, and has a lot to prove - it badly needs a product that will be a mainstream hit and make people seriously consider buying a Lenovo phone rather than a Samsung or Sony. That's a huge task, and we're curious to see whether the Vibe X2 can be that phone.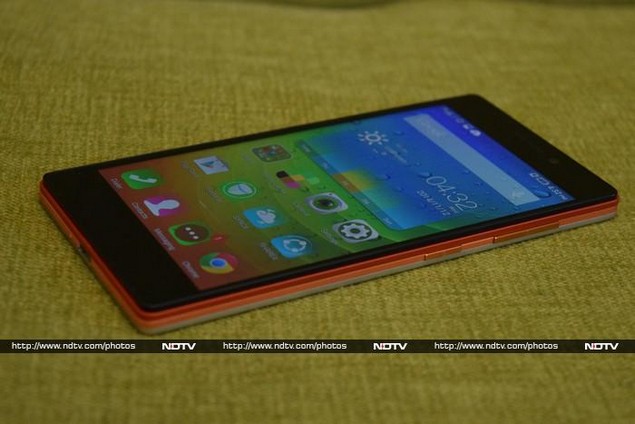 Look and feel
First of all, there are the stripes. The Vibe X2 looks like something that came out of a bakery or chocolatier, not a smartphone factory. Lenovo has clearly tried hard to ensure that its latest launch looks nothing like the black rectangles we usually see everywhere. It's a bold move, and quite a lot of people will buy this phone based on its looks alone while others will take one look at it and wonder if the whole world has gone crazy.
Lenovo calls it gold, but it's actually only the rear layer that's a pale champagne colour, while the middle layers are peach and fiery orange. The frontmost layer is black and is just a little smaller than the rest, which means the black screen has an orange border when viewed head on, and really stands out. The look is certainly unique, and we like that Lenovo has really gone wild in an effort to make the Vibe X2 feel new and different.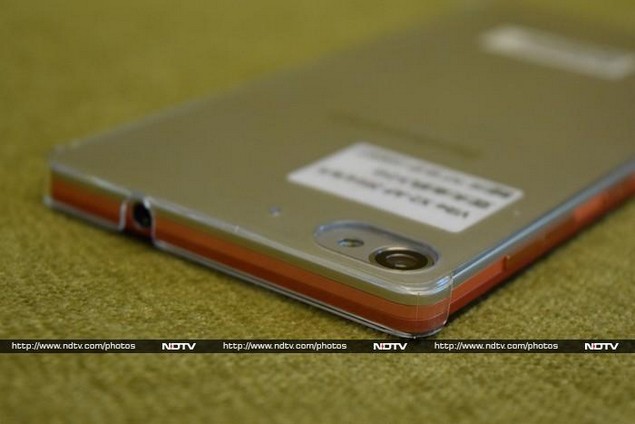 Only the gold model is currently available through Lenovo's exclusive retail partner, Flipkart. Lenovo's website also has a more sober version in black, white and grey, as well as another in black, red and maroon if that's more to your taste. Sources indicate these will be launched in India at a later date.
The Vibe X2 is a bit awkward to hold, and its corners and edges dug into our palms a little. It's definitely light, which only somewhat makes up for that. Lenovo includes a protective screen film and a clear plastic case in the box, which itself also has the same colour scheme and a pretty neat design with stacked compartments.
A recessed tray on the upper left holds two SIM cards - one Micro and one Nano. The buttons are on the right, and there's no microSD slot. The battery is built in and not accessible. Three dots on the lower rear act as contacts for optional clip-on accessories - an extended battery and a speaker - which aren't available yet.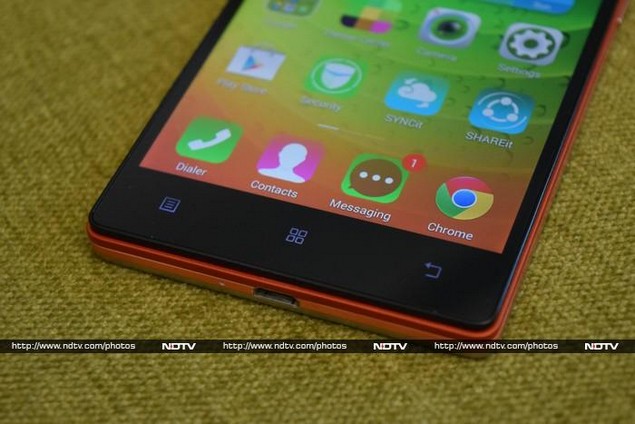 The front face is very plain and free of branding - you'll only see the capacitive buttons when they light up. The Vibe X2 feels smaller than other phones with 5-inch screens - and it is in fact quite narrow, with next to no space at all on the sides of the screen.
Specifications and software
Octa-core phones burst onto the scene at the beginning of this year, all based on MediaTek's MT6592 SoC which has been strong enough at most tasks to give market leader Qualcomm some serious competition. Lenovo's Vibe X2 is the first phone to be based on one of that chip's successors, the MT6595M.
The MT6592 used eight identical ARM Cortex A7 cores, which allowed MediaTek to boast that its "true octa-core" design was superior to that of companies such as Samsung which were mixing and matching cores of different designs and capabilities. However, the company seems to have switched tracks and is now using four high-speed Cortex A17 cores along with four low-power Cortex A7 cores. The former can run at up to 2GHz while the latter can go up to 1.5GHz. The cores are not paired or clustered - instead, they can be addressed independently so that tasks can be assigned to whichever core or cores are most suitable, depending on performance and power saving priorities.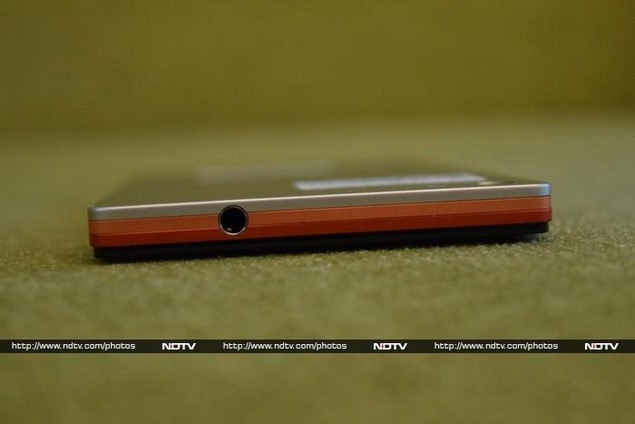 The new MT6595 series is still 32-bit only, which isn't a huge limitation since Android support for 64-bit processors is still at a nascent stage. It also incorporates a PowerVR 6200 GPU from Imagination which is a change from ARM's own Mali series used by MediaTek's previous models. Finally, the MT6595M integrates a variety of cellular radios to support voice, 3G, and LTE data as well as Wi-Fi, Bluetooth and GPS.
Lenovo has paired this matched this new SoC with 2GB of RAM. There's no microSD slot, so the fixed 32GB of storage is all the space you'll get.
We aren't major fans of Lenovo's custom Android skin. Despite a major update, it's still a bit too clunky. Icons and widgets are all mixed on the homescreens, which never works well once you start filling your phone with apps. The icon style and quite a few other touches are heavily inspired by iOS 7 and most of the themes are garish and there's no option that looks anything at all stock Android. We really liked the fact that the Lenovo Vibe Z2 Pro (Review | Photos) let us switch to stock Android - launcher and all - but that feature seems to be missing here.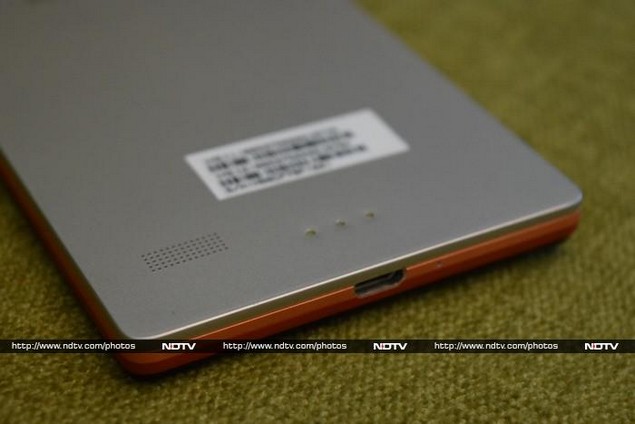 You can mix and match elements from different themes, so for instance if you like the icon style of one but the lock screen or boot animation of another, you can choose those specific elements and use them. We would have liked to be able to download more themes, especially since several of the theme element categories have only one option.
The Vibe UI still has some rough edges, such as the app switcher which is rendered half off screen in landscape mode and lots of poorly translated English text throughout. On the positive side, the Vibe UI's notifications shade is well laid out with lots of shortcuts to often-used fuctions, and you can jump to common apps right from the lockscreen. There are also quite a few handy tricks that can be turned on from within the Settings app, including one that lets you double-tap the blank screen to wake the phone from sleep, one that lets you take photos even with the screen locked, and one that prevents accidental pocket dialling. We tried most of these and have to say that they worked fairly well.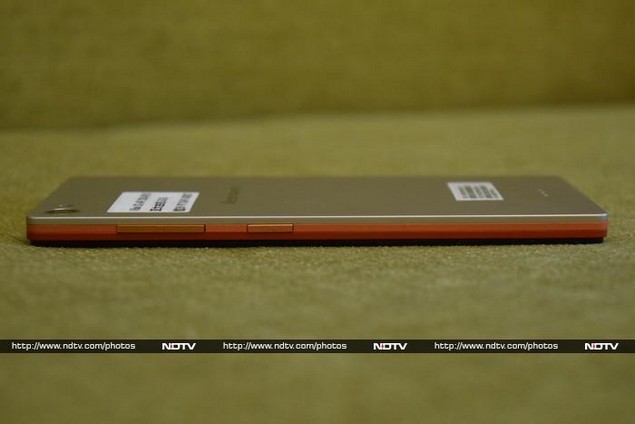 Many Android phones now use on-screen buttons, but not this one. Lenovo has not only gone with a capacitive strip below the screen, but has also put an unnecessary Menu button there instead of the now-standard Recents button. A long-press brings up the app switcher.
Performance and camera
We had a generally pleasant time with the Vibe X2, apart from the software quirks we encountered. Performance was snappy and we liked all the little shortcuts Lenovo has thought of. These little things made using the phone a pleasant experience. Heavy HD videos played flawlessly, but sound from the phone's speaker was quite awful. It got pretty loud, but terribly distorted and compressed at high volumes. The bundled headset was a lot better, but still not as good as a decent pair of headphones from any well-known brand.
The scores of 47,199 in AnTuTu and 24,227 overall in Quadrant are absolutely staggering - the Vibe X2 edges out victories against even the recently launched heavyweights such as the Samsung Galaxy Note 4 and Sony Xperia Z3, both of which cost twice or thrice as much as it does. However, Lenovo's brave new mid-range phone loses out in SunSpider and Browsermark, which are more focused on CPU performance alone. Raw benchmark numbers aren't everything, but these results certainly point to the fact that the MediaTek MT6595 series is easily at par with Qualcomm's Snapdragon 800 series in many scenarios.
Things aren't quite as exciting on the graphics front, though. The Lenovo Vibe X2 struggled a bit in GFXbench's T-Rex run and 3DMark's Ice Storm Extreme run, with relatively weak scores of 17fps and 7,950 points respectively. The Vibe X2 might not handle heavy 3D games with as much grace as it does heavy number-crunching apps, which is a bit of a shame. We also noticed the phone heated up quite a bit when running heavy tests.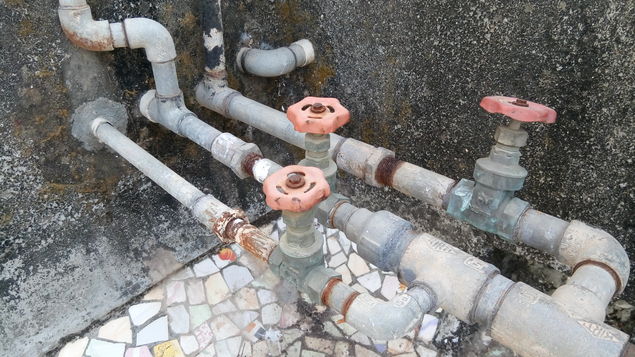 (Click to see full size)
The Vibe X2's battery life was pretty disappointing. It lasted only 5 hours, 38 minutes in our video loop test which doesn't bode well for regular use. You'd be lucky to get a full working day out of it before having to reach for a charger. Call quality is good enough though we noticed that cellular network reception seemed consistently less certain than on other phones placed right next to it.
The camera app lacks the Pro mode we saw on the Vibe Z2 Pro, but is otherwise similar. There are a few filters and effects, and most settings are easy to access. We found that it sometimes took a little too long for the camera app to launch, and focusing was also not always quick or accurate enough. Results indoors under artificial lighting were quite poor - images came out blurry and with very little detail unless both the camera and subjects were perfectly still. Things were a lot better in daylight but we were still not very pleased with the amount of compression we saw. Most images taken with the 13-megapixel primary camera looked rather artificial. Only extreme close-ups came out good in any kind of lighting situation.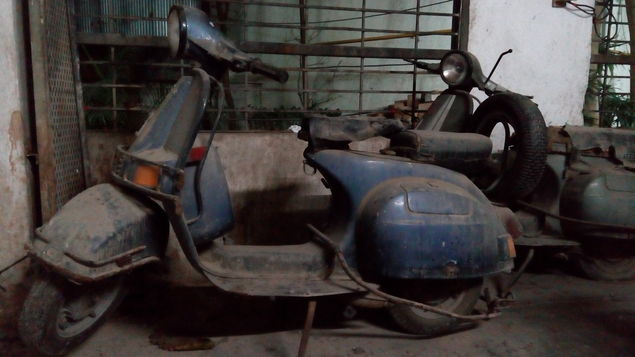 (Click to see full size)

Photos taken with the front camera weren't too bad - there's a "beauty mode" that kicks in automatically to smoothen out faces and presumably make shots look better, which is best used in moderation. There are also a few options for triggering the camera from a distance, such as flashing a V sign or just blinking hard.
Videos are recorded at 1080p by default. We found that recordings made indoors in low light were pretty much useless, but we weren't really happy with samples taken in daylight either. Colours seemed to be off, exposure adjustment was too slow, and the overall quality was just lacking.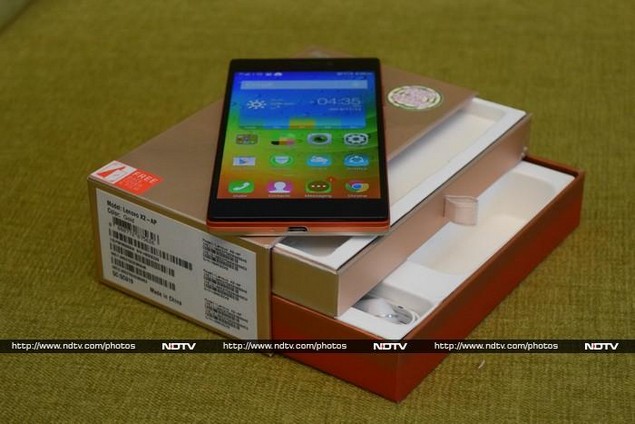 Verdict
There will inevitably be a whole flood of devices based on the MT6595 series hitting the market in the near future, but for now the Lenovo Vibe X2 offers seriously impressive performance for Rs. 20,000 and there really isn't anything else that can match it in all regards - save for perhaps Xiaomi's missing-in-action Mi 3 (Review | Photos) and Mi 4, or the recently launched Huawei Honor 6.
Still, this device is far from perfect. The software is especially clunky (though third-party launchers help to some extent) and the camera is disappointing to say the least. You'll also probably want to look into the optional snap-on battery pack if you spend a lot of your day outdoors.
If you really like the colourful layered look, you don't need any other reason to be convinced to buy the Vibe X2. If, on the other hand you wouldn't be caught dead being seen with this phone, you'll have to wait for something else to launch that offers equivalent performance at this price.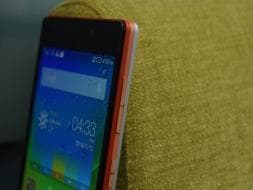 Lenovo Vibe X2 in pictures