Lenovo's popular low-cost K-series has had a bit of an identity crisis over the past year. The popular low-cost K3 Note was succeeded by the Vibe K4 Note (Review), which didn't really fit into the same category, and then by the Vibe K5 Plus (Review), which was more of a return to K-series roots. Priced at just Rs. 8,500, the Vibe K5 Plus actually addresses a lower-cost section of the market than the Vibe K4 Note, and is a viable competitor to similarly priced devices from Xiaomi, Asus, Coolpad, Honor, and others.
Now, Lenovo has decided to introduce two K5 variants in India; the premium K5 Note, and the budget Vibe K5. The former gains the familiar 'Note' suffix, it looks like it's going to be a higher-end all-metal device when it launches. On the other hand, the Vibe K5 is a stripped-down, low-cost phone designed to appeal to those on a tight budget, and this is the device we're taking a closer look at today.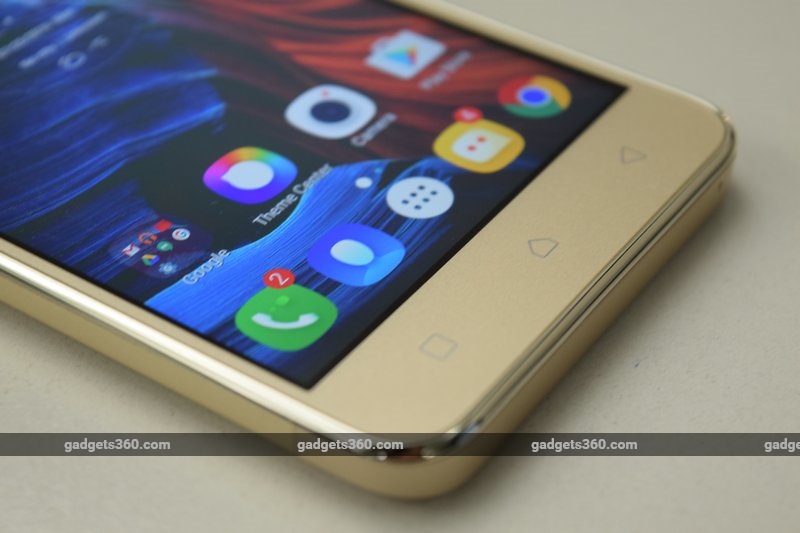 Look and feel
The new Vibe K5 looks pretty much identical to its sibling, the K5 Plus. It has exactly the same style and is available in the same three colours: silver, gold, and grey. We don't mind this at all because we were quite happy with this design the first time we encountered it. It isn't the slickest phone around, but it definitely doesn't look low-end.
The body is all plastic, except for a thin plate of metal in the middle of the rear. This helps the phone feel sturdy, for what it's worth. A shiny chrome ring runs around the front and protects the screen from scratches when the phone is placed face-down on a table. We're a little concerned that the finish will wear off, especially at the corners and edges, but a simple case will help it stay looking fresh.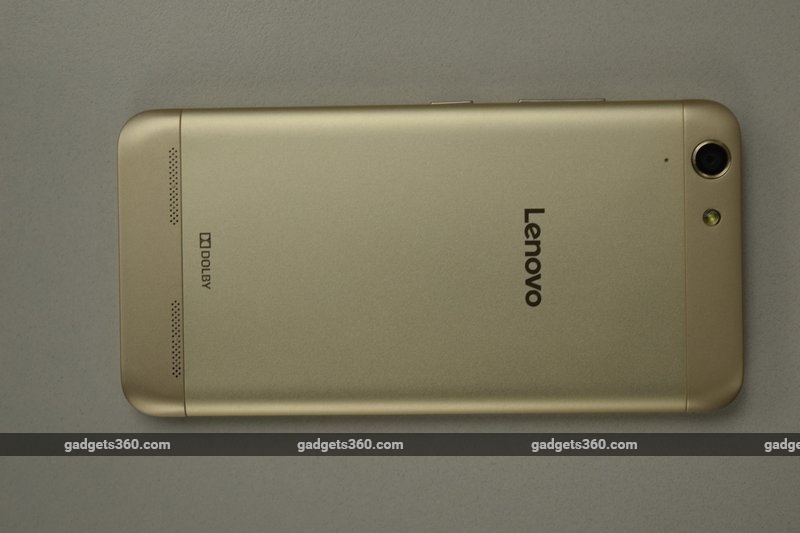 Grip is pretty good, and one-handed usage is easy. The Vibe K5 is light with gently curved edges on the back. Sadly, the three Android navigation buttons below the screen are not backlit. The Micro-USB and 3.5mm ports are on the top, and the power and volume buttons are on the right. A status LED lights up in the upper right corner of the front when you have a notification.
In addition to the primary camera and flash, you'll see twin speaker grilles and a Dolby logo on the back. Unlike other phones which have symmetrical grilles for looks alone, the Vibe K5 actually does have stereo speakers, which is interesting for this price segment. The rear and sides are a single shell which comes off entirely, and you'll see a removable battery, two Micro-SIM slots and a microSD card slot underneath.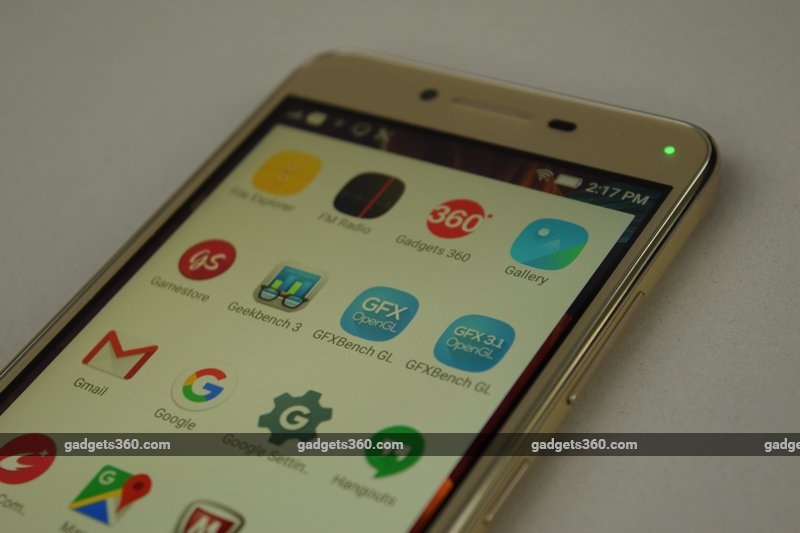 Specifications and software
The Qualcomm Snapdragon 415 SoC is quite a step down from the Snapdragon 616 in the Vibe K5 Plus. The screen resolution is also a step down, from 1080p to 720p. However, most other things are exactly the same across both models. There's still 2GB of RAM and 16GB of storage plus microSD card support. You get 4G support on either SIM, plus Wi-Fi b/g/n and Bluetooth 4.1. The rear camera resolution is 13 megapixels and the front camera can take 5-megapixel shots.
The battery has the same 2750mAh capacity and it should actually last a bit longer on this phone thanks to the less demanding screen and processor. We pointed out in our review of the Lenovo Vibe K5 Plus that it lacked things that some of its competition offers such as a fingerprint sensor or an Infrared emitter, and while this model doesn't have them either, it isn't as big a deal considering the price difference.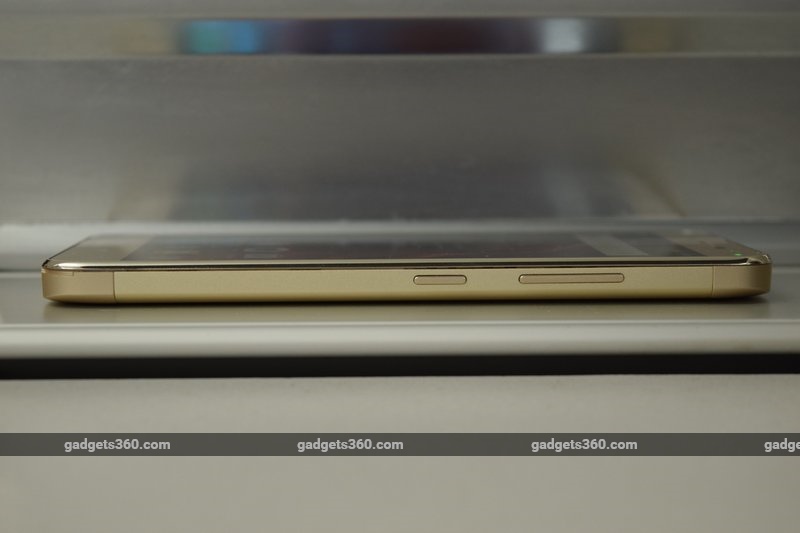 You get Android 5.1.1 running a custom skin by Lenovo called VibeUI, which isn't very different from stock Android. It's neat and clean with everything where you'd expect it to be. We noted with the Vibe K5 Plus that there was no dedicated app drawer, but this phone does have one. It's possible that Lenovo added this functionality in an update due to feedback.

Just like with the Vibe K5 Plus, the capacitive Recents button on the front panel has actually been mapped to the deprecated Android menu function, which is only relevant on Lenovo's custom homescreen now and serves no other purpose. You have to long-press this button to see the app switcher.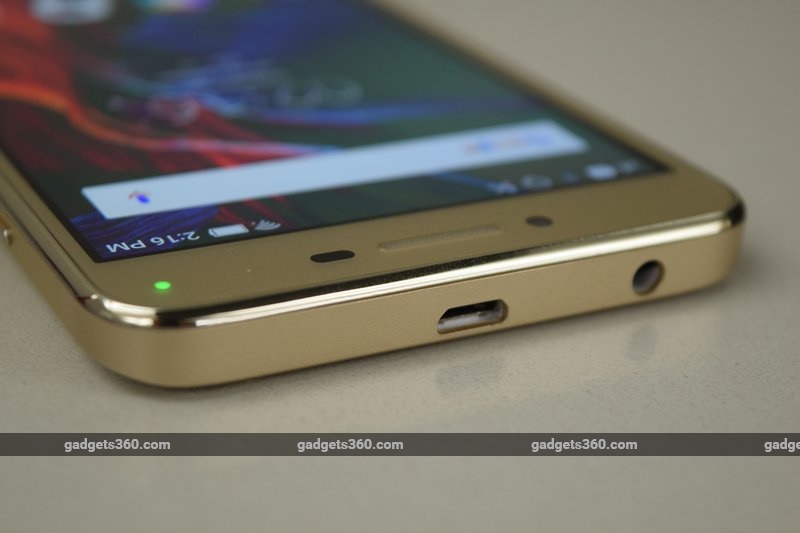 Pre-loaded apps include Amazon, Evernote, GameStore, McAfee Security, Route 66 maps, Tap the Frog, Truecaller, Twitter, UC Browser, and WeChat, which are probably useful but uninstallable if you prefer. There's also Lenovo's SHAREit, a Dolby control app, Lenovo Companion for updates and diagnostics, and Theme Center for customising your phone's looks.

Performance
While probably good enough for most people's casual usage, we found the Vibe K5 just a bit sluggish. There were momentary delays when launching apps, pulling up menus, and just generally getting things done. The display has poor viewing angles, taking on a definite tint when you aren't looking at it head-on. Brightness and colours are okay, and you won't find any fault with the 720x1280 resolution at this screen size. The rear-firing speakers can get really loud. While distortion isn't too bad, the overall quality is just about bearable for casual listening.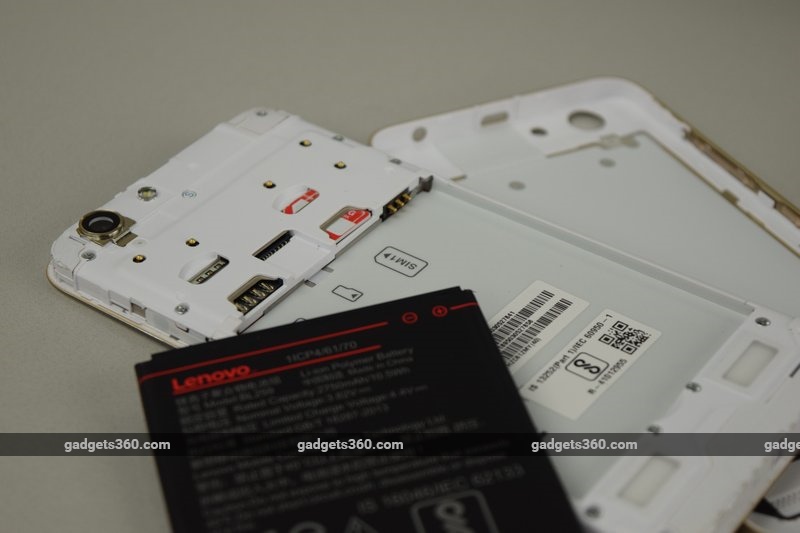 This is the first phone in a long time on which our high-definition video sample files did not play smoothly - in fact even a standard-def AVI file started dragging, leaving audio and video out of sync. We tried a few 3D games including Asphalt 8 and found performance to be okay, but not great. Thankfully, at least the Vibe K5 didn't get too hot in use.
We wouldn't push this phone beyond light social networking and a bit of Web surfing though. It's clear that this model exists for a reason, which is to serve basic purposes for entry-level users, for whom even the Vibe K5 Plus might be too expensive. There is no other reason to choose this phone over its relatively beefy sibling.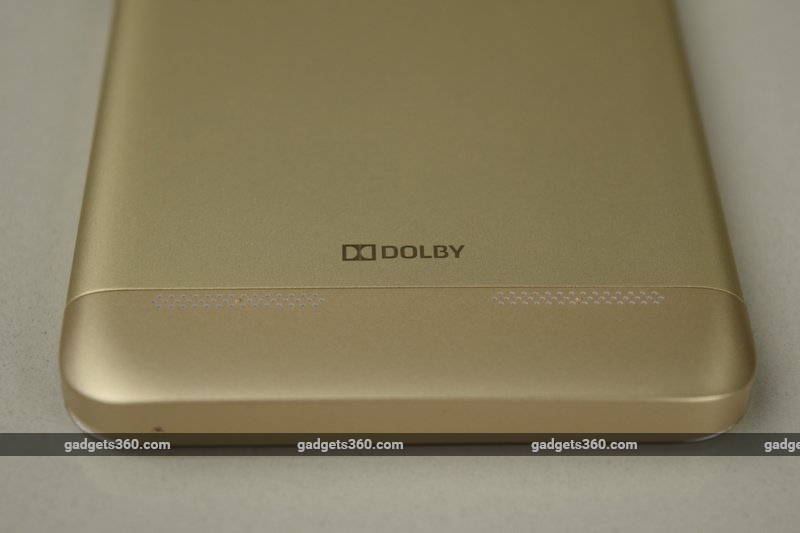 In terms of benchmarks we got 28,759 points in AnTuTu, 16,162 overall in Quadrant, 4,741 in 3DMark Ice Storm Extreme, and 19fps in GFXBench. These scores are roughly what we'd have expected from mainstream phones a year or two ago, and so they indicate that the phone is perfectly functional but not exciting in any way. Don't expect to run games or apps that push it too hard, either now or in the future.

The rear camera is actually not bad, if you're willing to take shots slow and steady. Focus locking isn't instantaneous but at least it's reliable. Details on plants and metallic objects alike came out looking quite nice, even in overcast outdoor conditions. We even managed to get some excellent depth-of-field effects. The main problem was objects in motion, such as cars. Nighttime shots depended heavily on the amount of light around us. This camera definitely can't pick out the same level of detail in the dark that more expensive ones can, but even a streetlamp should cast enough light for a usable shot. Videos came out alright, and selfies with the front camera are also decent enough.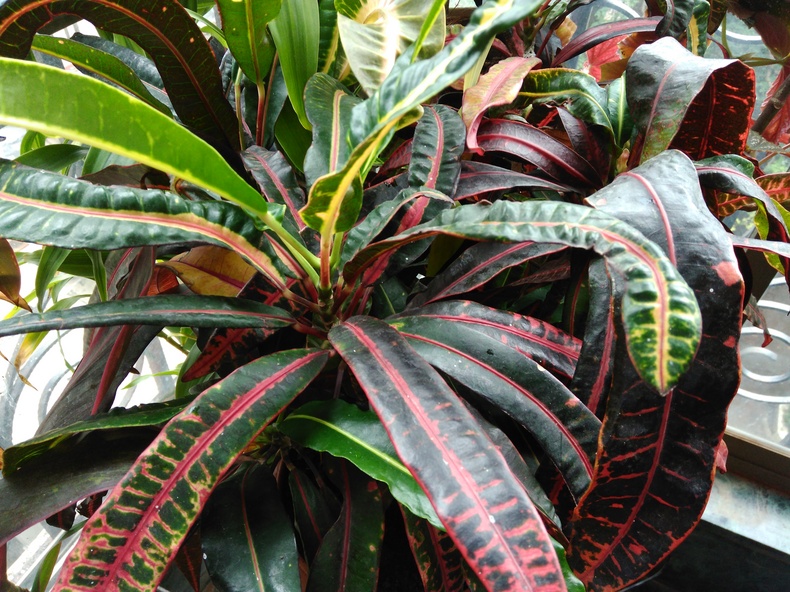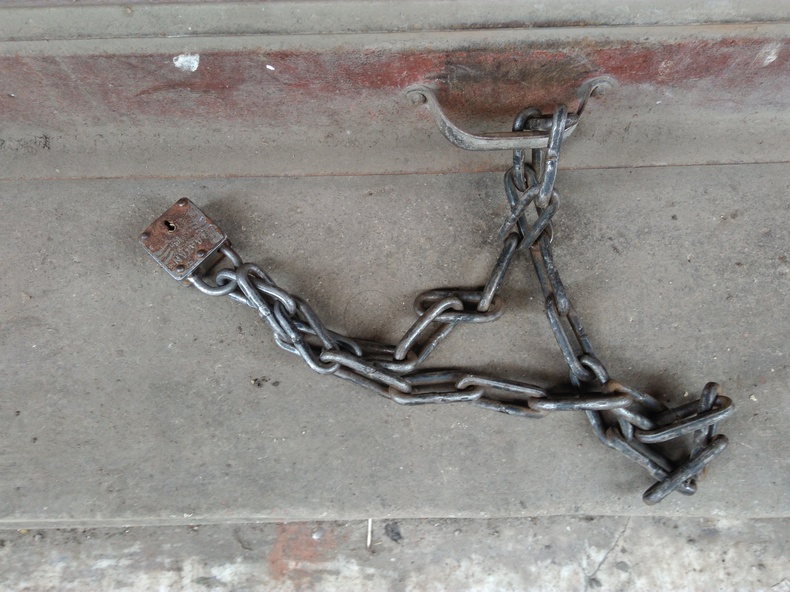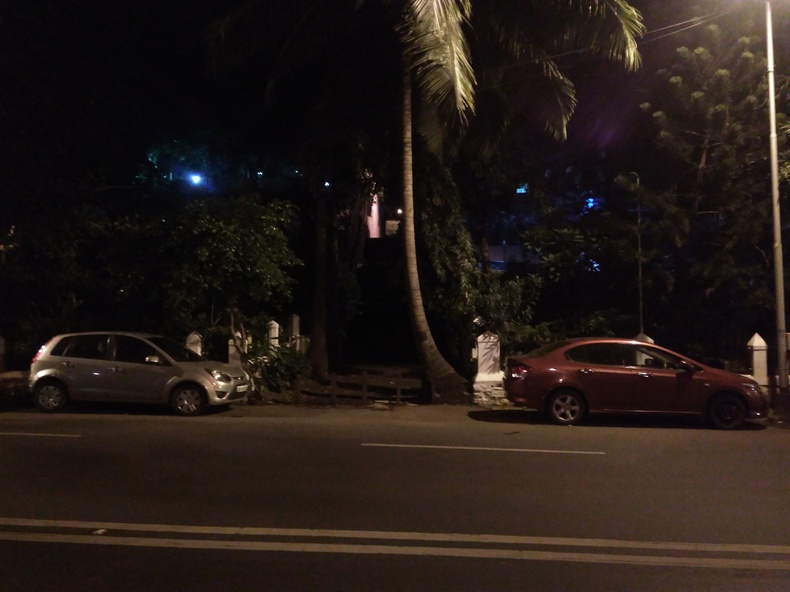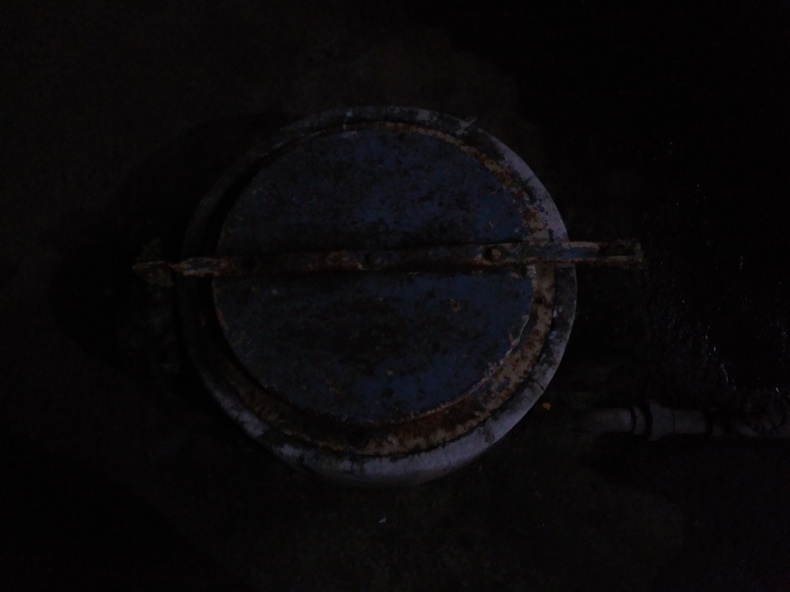 (Tap to see full size Lenovo Vibe K5 samples)
Finally, battery life was a pleasant surprise, at 8 hours, 33 minutes. This isn't spectacular, but it reflects the low-power screen and processor in the phone. We were able to get through a day and a half without needing to recharge, but that was without playing games or watching videos.

Verdict
You definitely don't get what you don't pay for, which in this case is performance. Of course you can buy a better product if you can spend even just a little more, but clearly Lenovo has identified a target audience and it's nice for everyone to have this option. The Vibe K5 makes sense if you're on a water-tight budget.
Thankfully, there's a lot to like about the Vibe K5. Despite its general slowness, this phone covers all the basics and is perfectly usable. The software is sensible for the most part, battery life is decent, and camera quality is impressive. There are no glaring flaws or compromises that you'd have to live with. Plus, it actually looks quite good and won't make you feel like you had to settle for less than you wanted.