Just a few short months after launching the impressive Vibe K4 Note (Review | Pictures) Lenovo has unveiled another low-cost phone called the Vibe K5 Plus. The new model, which launched in India before any other country, does not replace the popular K4 Note. In fact, priced at just Rs. 8,499, the K5 Plus is below the K4 Note in Lenovo's hierarchy. This awkwardness is apparently due to internal reshuffling as the company gears up to integrate Motorola's popular mid-budget offerings into its lineup.
Naming aside, it's pretty clear where the new model's aspirations lie. There are a lot of great phones to be had for Rs. 10,000 or less today, and Lenovo wants in on that action. In that sense, the K5 Plus is more of an update to the extremely popular K3 Note (Review | Pictures), bringing a more premium look to an even lower price point.
Look and feel
The Vibe K5 Plus looks great for a low-cost phone. We received a silver unit for review, but this phone is also available in gold and grey. There's a front camera and sensor window above the screen, and capacitive navigation buttons below. These buttons are sadly not backlit so you might wind up fumbling a bit in the dark. There isn't much wasted space to the sides of the screen, which makes this phone pretty easy to use with one hand.
The rear and sides are formed into a single shell that pops off with relatively little effort. It might look like there are strips of plastic on the top and bottom with metal in the middle, but it's only a thin plate over an all-plastic structural frame. Still, it feels cool to the touch, which is part of its premium feel.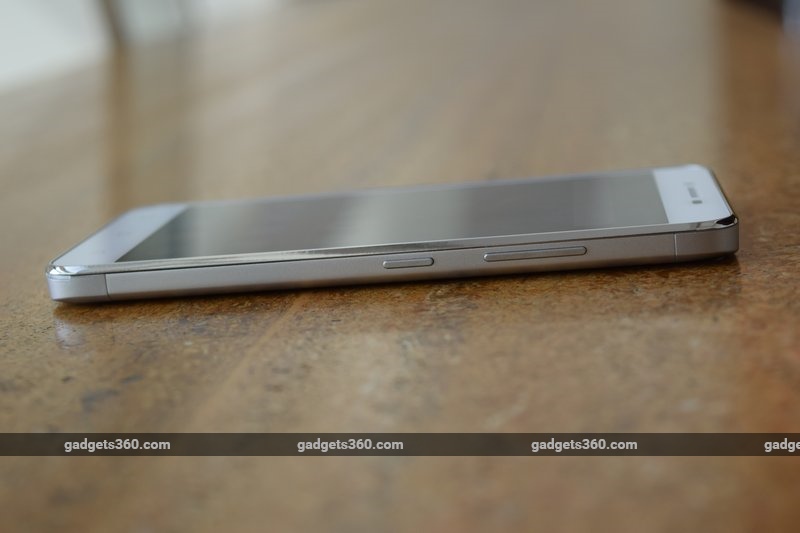 The camera is in one corner, with a single LED flash next to it. More interesting are the twin speaker grilles and Dolby logo lower down - stereo speakers are rare on phones in general, let alone budget ones. The 3.5mm audio socket and Micro-USB port are both on the top, and the power and volume buttons are on the right, leaving the bottom and left blank.
The battery is removable, and you'll have to pop it out in order to get to the two Micro-SIM slots and the microSD slot. You get a 1.5A charger, USB cable, and adhesive screen protector in the box, but no headset.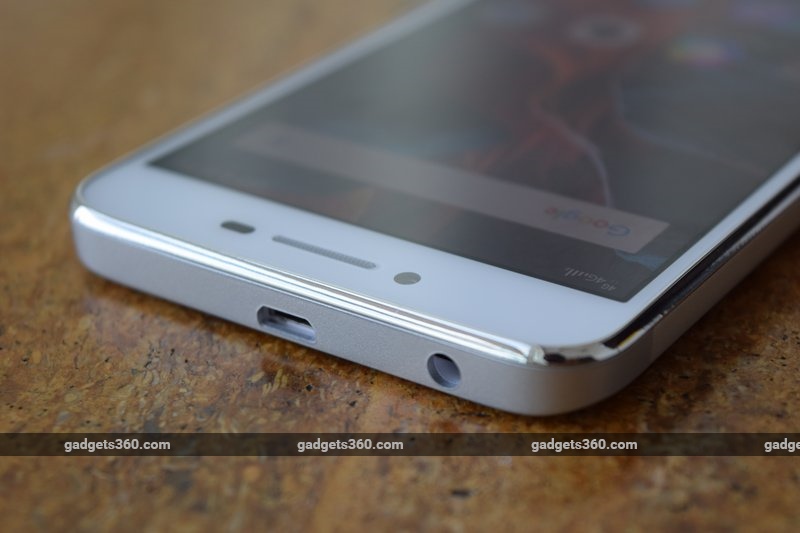 Specifications and software
The Lenovo Vibe K5 Plus has a mid-range Qualcomm Snapdragon 616 processor running the show. There's 2GB of RAM and 16GB of storage along with LTE support on either SIM. The battery has a capacity of 2750mAh and all the usual standards, including Bluetooth 4.1, Wi-Fi b/g/n, AGPS, and USB-OTG are present and accounted for.
The display measures 5 inches diagonally and has a resolution of 1080x1920 which pretty good for this price range. The phone also supports Lenovo's AntVR headset for immersive media experiences. The rear camera has a 13 megapixel sensor and the front camera has a 5 megapixel sensor. Video recording goes up to 1080p. There's also Dolby audio enhancement, as the logo on the back suggests.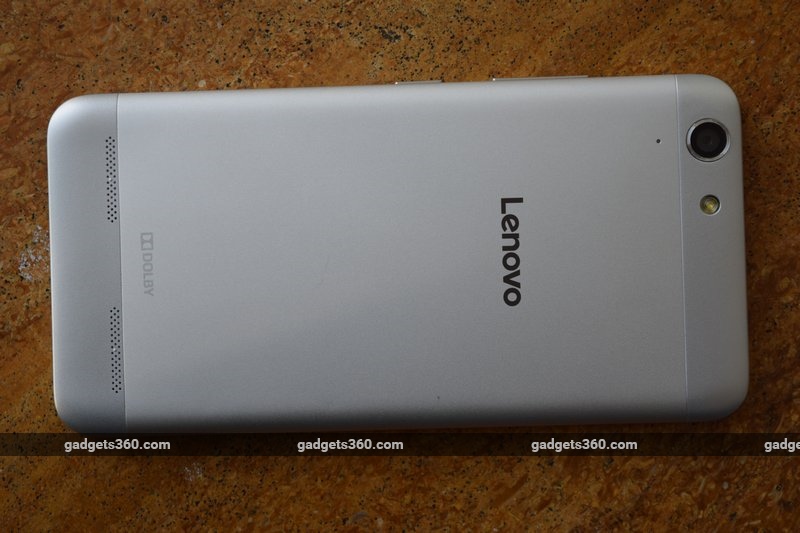 Other than that, there are no extras such as a fingerprint reader or IR emitter. Other low-cost phones do offer these as unique selling points, and it seems that Lenovo is going with the metallic body as the Vibe K5 Plus's main advantage.
Lenovo has decided not to give budget segment buyers all the benefits of the revamped Vibe UI that shipped with the premium Vibe X3 earlier this year. There's no dedicated app drawer or even an option to switch one on. The base OS is Android 5.1.1 but yet again, we see a manufacturer overriding the standard Android Recents button and turning it into a useless Menu button on a low-end phone.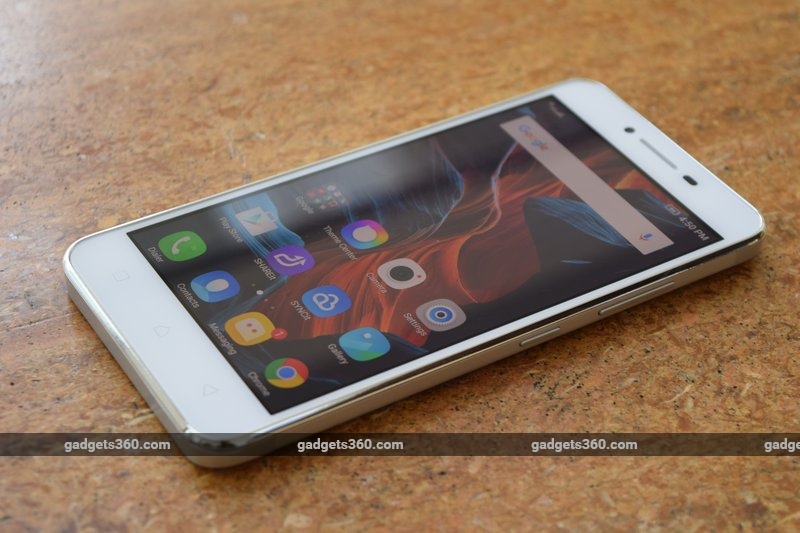 There's a Lenovo Companion app which lets you check for software updates and perform basic subsystem tests, as well as the familiar SHAREit and SYNCit for transferring files and backing up data respectively. Theme Center offers six options and a variety of wallpaper images, but nothing close to stock Android which we would have liked. You also get an assortment of apps including Game Store, Twitter, Skype, WeChat, UC Browser, Flipkart, Myntra, Evernote, and Truecaller, which are thankfully all removable.
Performance
We found the Vibe K5 Plus a pleasant phone to use, on the whole. The screen is sharp and bright, though colours are just a tiny bit dull. Audio, on the other hand, is loud and clear. The twin speakers really do make a difference - we only wish they had been pointing forward. The Dolby Atmos controls do make a difference, but only in supported apps. Our biggest complaint with this phone was that its upper back got quite hot when doing relatively simple things such as streaming YouTube videos.
Benchmark tests showed that performance is on par with other budget phones. We recorded scores of 35,727 in AnTuTu and 20,227 overall in Quadrant. 3DMark Ice Storm Extreme gave us 5,596 points and GFXbench ran at 12fps. Curiously though, these scores are overall lower than what the Lenovo K3 Note managed.
Photo quality was mostly okay - there's a bit of grain on anything that isn't right in front of the lens, and only close-up shots are really good. Focusing was an issue in all kinds of light - we had to hold very steady when taking shots or the results would be unpredictable. However, most of these things aren't really problems unless you're zooming in to photos at full size. You get a small number of filters, but not much else. Video was smooth at 1080p, but we did notice the phone heating up again when recording, There's also a 30-minute hard limit on video length, which we found unnecessary.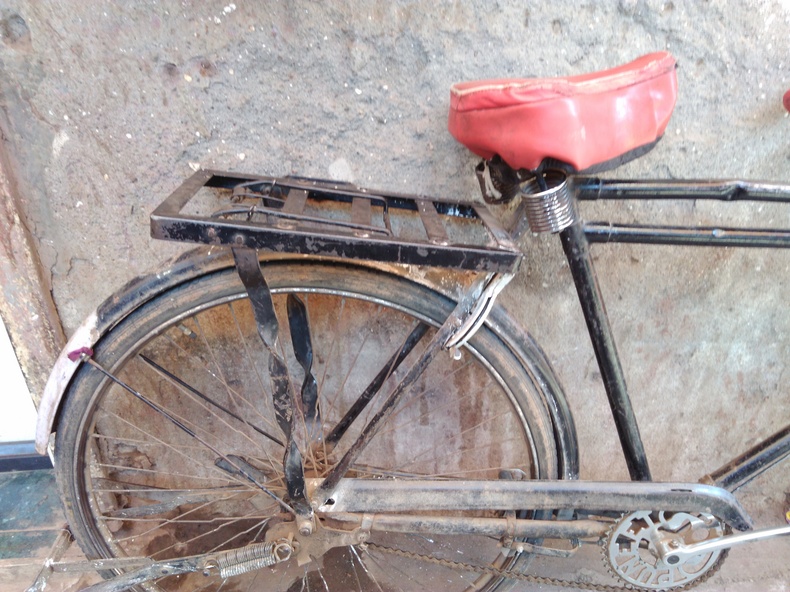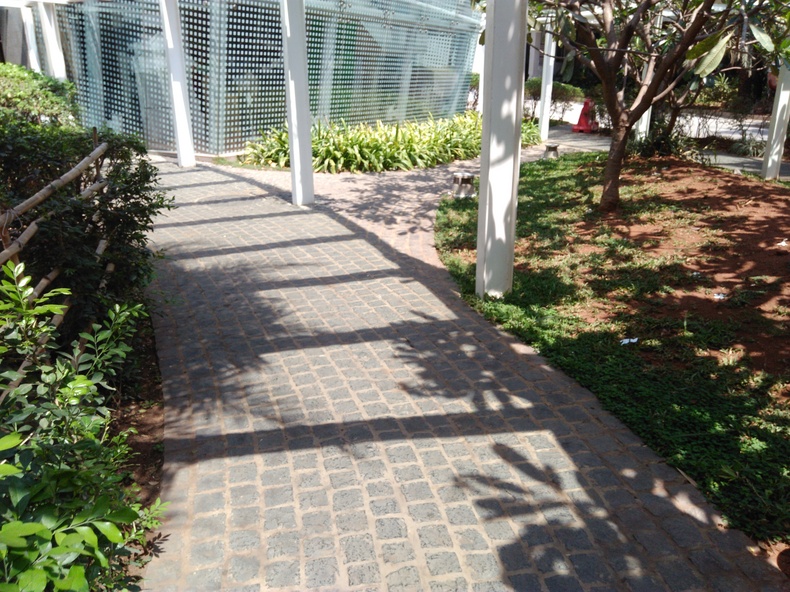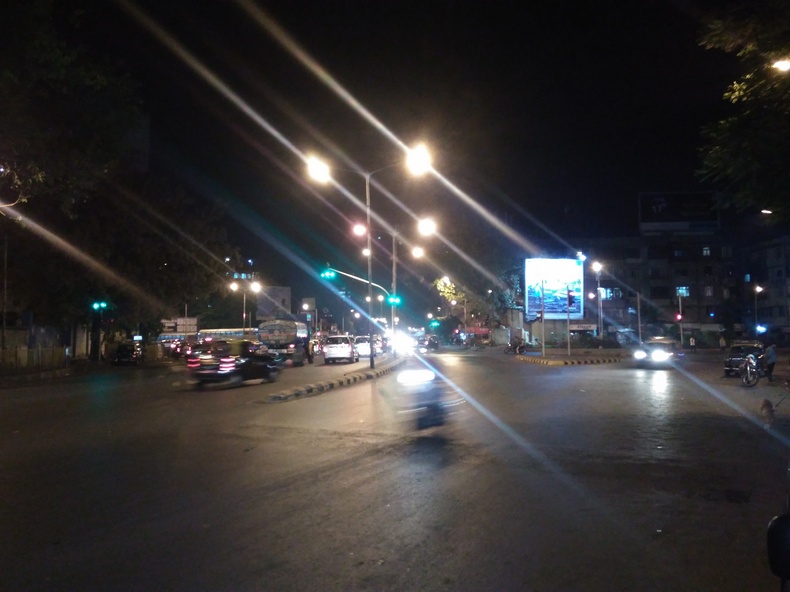 (Tap to see full-sized images)
Battery life seemed just about okay in day-to-day use, with the phone making it through the day if usage was relatively light. Our video loop test went on for 6 hours, 46 minutes, which is below average. The phone seemed to last well when in standby, but on the other hand, charging was pretty slow.
Verdict
It seems that Lenovo has the makings of another winner on its hands. It could be as popular as the K3 Note was, bringing similar features and even better looks to a lower price level. The only real objections we have with this phone are its weak battery life and tendency to become uncomfortably warm when anything serious is running.
In terms of performance, the Vibe K5 Plus edges out the more expensive Honor 5X (Review | Pictures) and seems like a better deal that similarly priced phones such as the Karbonn Quattro L50 HD (Review | Pictures). However, the Xiaomi Redmi Note 3 (Review | Pictures) is just one step up in terms of pricing, and you might be a lot happier spending just a little more.