When manufacturers get into price wars with each other, it's customers who win the most.
Lenovo
has fired the latest salvo, bringing full-HD 1080p screens to the sub-Rs. 10,000 market. The
Lenovo K3 Note
is a 5.5-inch smartphone with specifications that would have been pretty much top tier not more than two years ago.
The company is breaking new ground in terms of value for money, but not so much in terms of strategy. The K3 note is available only in limited numbers and only through flash sales through an exclusive tie-up with a major online retailer. It will be in demand because of the specifications it promises; according to Lenovo nearly 50,000 of them were grabbed in just over five seconds in the first flash sale.
With online-only availability, buyers don't get the chance to try out products unless they know someone who has already taken the chance. They often go by blind faith and brand reputation alone. Luckily, we've been able to spend quite a lot of time with a review unit, and can bring you our detailed observations and test results.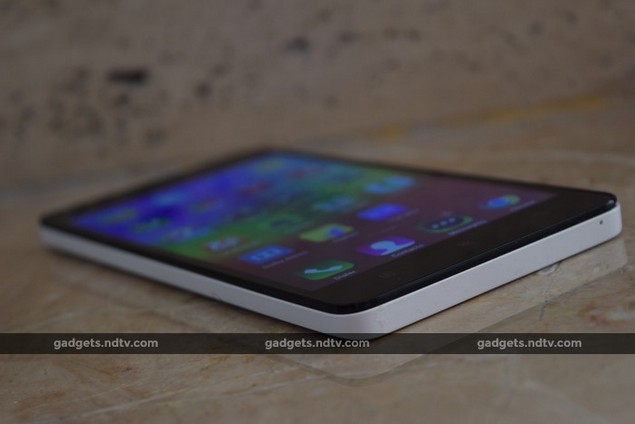 Look and feel
Phones in and around this price range seem to have settled on a uniform look: flat back fronts with white shells covering the rear and sides. Shapes and sizes vary, but we've seen this formula applied dozens of times now and it doesn't help Lenovo stand out. The only difference is that the rear shell has a slightly satiny texture. If you want something more distinct, go with the black or yellow options rather than white.
The front is plain other than a slightly raised lip around the edges. There isn't much space above or below the screen which is a good thing because this is a still a large, wide phone thanks to its screen. However, it's difficult to use the three capacitive Android navigation buttons below the screen - not only are they awkward to reach, but their icons are printed on in very faint grey with no backlighting.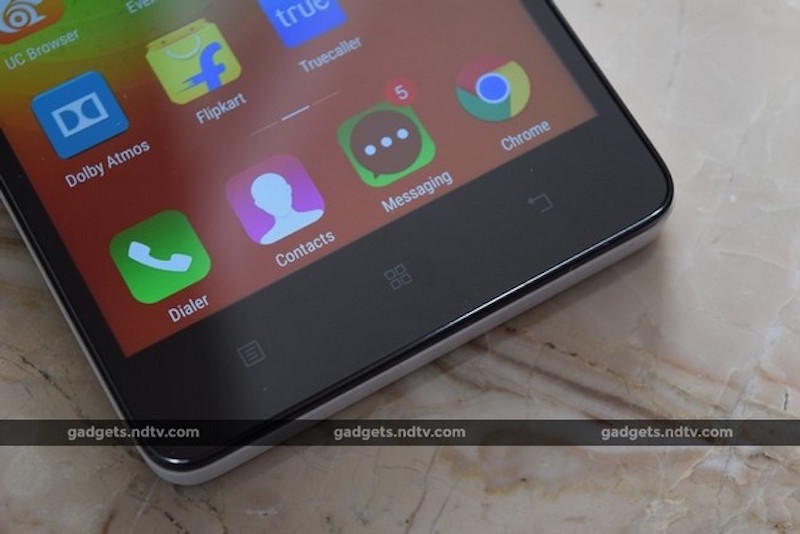 The power and volume buttons are on the right, and both the 3.5mm audio socket and Micro-USB port are on the top. This leaves the left and bottom entirely blank, other than a tiny mic hole. You'll find the camera lens and twin-LED flash in one corner of the rear, along with another mic hole, speaker grille and a large Lenovo logo. The battery is removable and you'll have to take it out when swapping SIM cards. There's also a microSD card slot for storage expansion.
The phone is easy to hold, though we would have liked a bit more curvature to the plastic. You won't always be able to reach all four corners with a thumb, so expect some amount of shuffling around in your palm, or just use it with both hands. 150g isn't too heavy but you'll definitely feel this phone's weight and bulk in any pocket you put it in.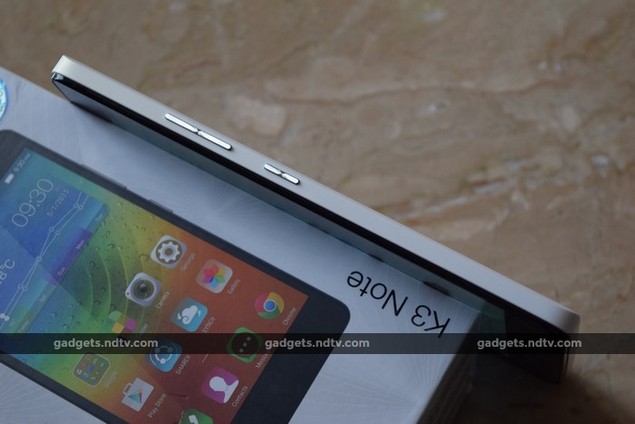 Specifications
We're looking at a Rs. 10,000 powerhouse here. Lenovo really wasn't kidding when it set out to one-up Xiaomi, Yu, Coolpad and others. At its core, this phone has a MediaTek 6752 SoC, with eight ARM Cortex-A53 cores all running at 1.7GHz, and integrated Mali-T760 MP2 graphics. There's also 2GB of RAM and 16GB of built-in storage, with support for 32GB microSD cards.
The screen measures 5.5 inches diagonally and has a resolution of 1080x1920, or full-HD. This is a step up from most competitors, and in line with Micromax's Yu Yureka Plus (Review) (which has just received a significant price cut). Lenovo is clearly gunning for victory in the ongoing value segment arms race, so it will be interesting to see what compromises this has resulted in, if any.
Lenovo has gone with a 13-megapixel rear camera capable of 30fps 1080p video recording. The twin-LED flash looks like something you'd find on high-end phones, but both are the same - you don't get the adaptive dual-tone type of flash that makes shots look more natural. The camera in front can take shots at up to 5-megapixels.
The Lenovo K3 Note supports LTE on the Indian 2300MHz band on both SIMs which is not always the case. There's also Wi-Fi b/g/n, Bluetooth 4.1 and A-GPS. In addition to the usual accelerometer and ambient light sensor, there's a digital compass as well. USB-OTG storage is supported, and there's also Dolby Atmos audio enhancement.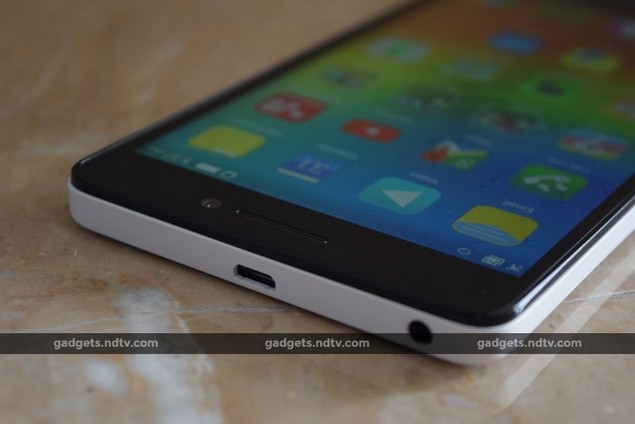 Software
On the software side, the Lenovo K3 Note comes with Android 5.0 but is also saddled with Lenovo's VibeUI skin. Thankfully, a lot of the underlying Android style and functionality has been left untouched and the enhancements add features and functionality. The main change, which a lot of people will not like, is that all icons for installed apps live on the home pages; there is no dedicated app drawer. This has been a popular approach from Chinese vendors for a long time, but some are beginning to realise that we want the option to turn it back on.
Lenovo ships a few apps, including its own SYNCit, CLONEit and SHAREit. There's also Guvera Music, Truecaller, UC Browser, Evernote, and Route 66 Navigate. Flipkart, Facebook, WeChat, Twitter and Skype are preloaded, as are a bunch of Ubisoft games that surprisingly didn't have the usual message telling us we'd have to pay after five turns. Even better, nearly all the preloaded apps are removable.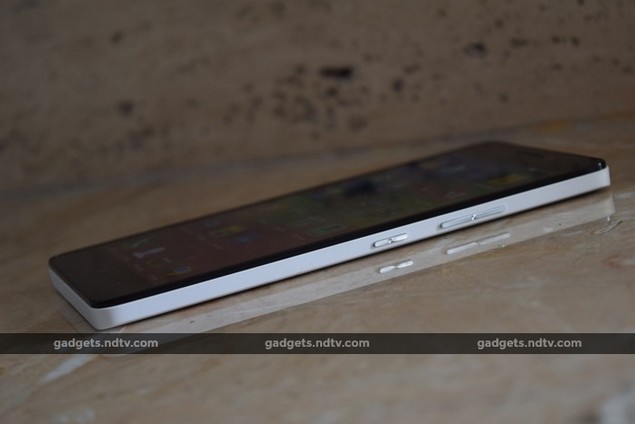 Lenovo has also implemented a "secure zone" feature that lets you hide certain apps, files and notifications with a unique lock code. Ultimate Power Saver disables every function other than calling and messaging, with the claim that standby time will increase to "several days". This could come in handy in emergencies.
Smart Scene lets you define times during which the phone automatically switches to silent, enters airplane mode, changes brightness, chooses a different data connection, or launches an app. You can set predefined times or trigger Scene changes manually. There's no geofencing, which would have been cool, but you can set a Scene to be triggered when within range of a particular Wi-Fi access point so the phone could somewhat accurately know when you're at home and when you're at work.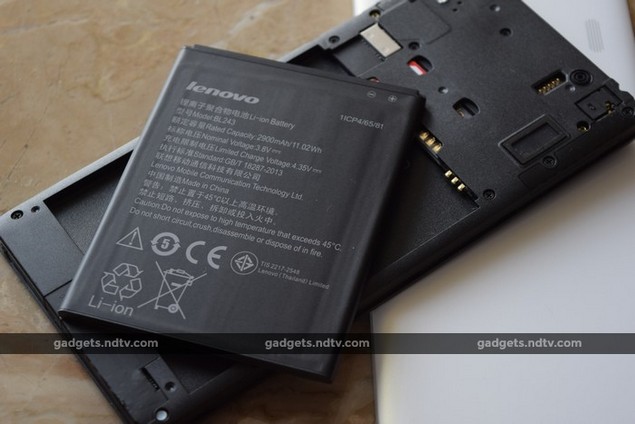 There are a few interesting little settings as well, for example, Wide Touch makes an iOS-like floating shortcut button visible at all times. You can double-tap the screen to wake it, and there are gestures that let you launch apps directly from sleep. If for some reason you hate having a proper Task Switcher shortcut and prefer having a redundant Android menu button below the screen, you can flip back to this old-fashioned behaviour.
Performance
We found the Lenovo K3 Note generally very easy and pleasant to use. Apart from its physical size making single-thumb use difficult, we had no trouble getting used to it. Performance was generally snappy throughout, with zero lag even when multitasking. Heavily encoded HD video files played without a hitch.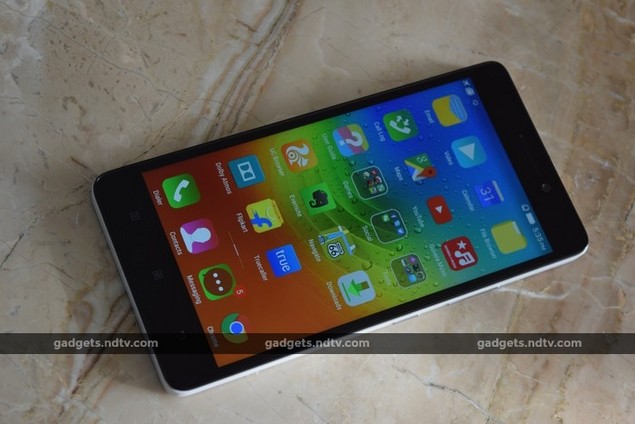 Benchmark tests proved that the K3 Note has loads of power on tap. AnTuTu produced a phenomenal score of 45,616 points and Quadrant gave us 20,680 points overall. Graphics could have taken a hit thanks to the high-density screen, but we were happy to see 15fps in GFXBench and 6,667 overall in 3DMark Ice Storm Extreme. SunSpider ran in 923.1ms and Mozilla Kraken in 11088.9ms. BrowserMark 2.1 ran well and resulted in a score of 861 points.
The phone's screen is really good, and we liked what we saw of its viewing angles, colour reproduction and sharpness. It even did relatively well outdoors. Sound from the rear speaker was pretty full and loud, but muddled and sometimes indistinct. The Dolby Atmos equalisation certainly made a difference, though it was far more effective with earphones. The Surround Virtualiser works even with the equalisation disabled, and it really helped make movie action sequences sound richer and more urgent.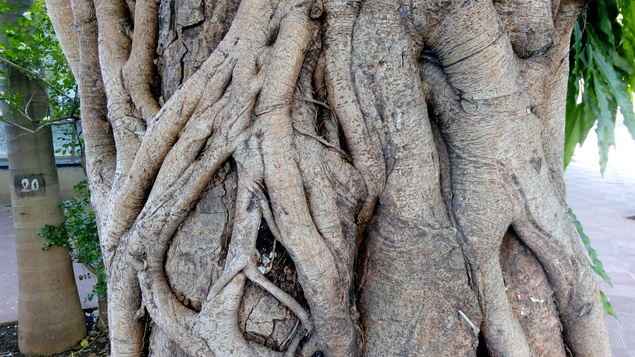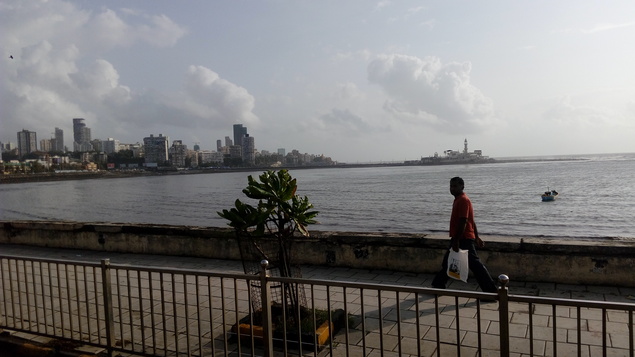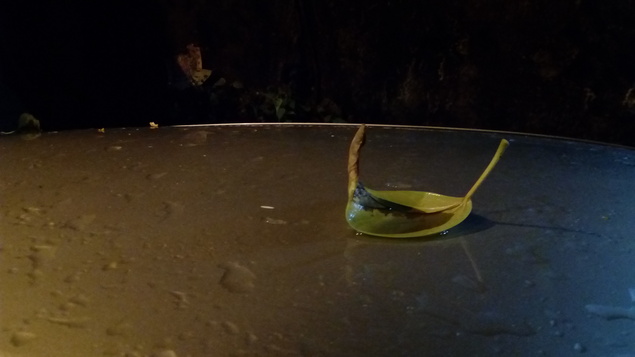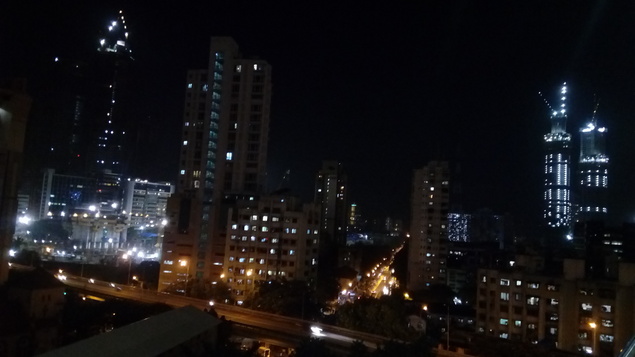 (Click to see full size)

The camera was a bit of a mixed bag for us. Due to the placement of the camera lens right in one corner of the rear, we often found our fingers getting in the way, and had to hold the phone only by its edges. Lighting played a huge part in the outcome of our tests - photos taken on cloudy monsoon days definitely didn't come out as well as those taken when the sun was shining brightly. Detailing wasn't very well defined when we reviewed our photo samples at full size, but things looked fantastic on the phone's own screen. Colours were generally good and close-ups fared a lot better than shots of faraway objects. At night, we only got usable results if there was a direct source of light shining on our subject.
Voice calls were a bit dull but otherwise fine, and 4G data speed is a joy to experience. Battery life was good, but not exactly groundbreaking, at 8 hours, 7 minutes in our video loop test.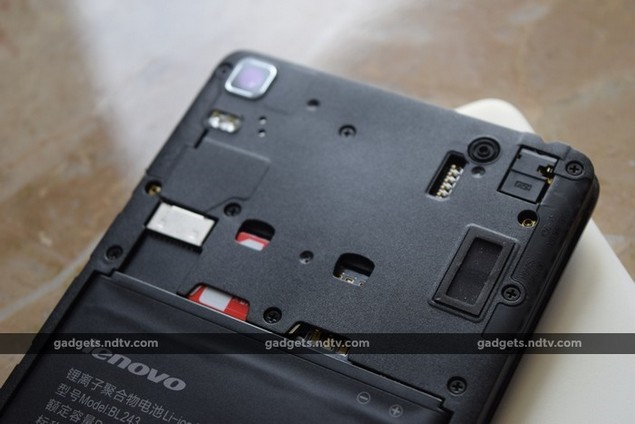 Verdict
Lenovo really has managed to surprise us with the power and polish of its latest launch. The K3 Note is a phenomenal device at this price - the golden age of budget smartphones seems to be far from over. We think a lot of customers will flock to this phone, given the popularity of larger screen sizes, but we hope that doesn't stop Lenovo from launching a regular-sized version of it in the near future.
The K3 Note makes the Xiaomi Redmi Note 4G (Review | Pictures) feel a bit dated, and is a better performer than the Yu Yureka Plus on at least a few counts. In fact, it's really hard to choose between the Yureka Plus and K3 Note now - while the former offers CyanogenOS and now costs Rs. 1,000 less, we still like the overall package that Lenovo offers just as much. Both are only going to be available only in limited numbers and only through online flash sales for the foreseeable future, so you could take whichever you get and not lose out either way.