Unveiled at an event in Beijing this week, they're all similarly designed slabs of metal with thin bezels along with the fingerprint scanners in the same spot on the back that we've seen with the LeEco Le 1s. The only obvious difference is that the Le Max 2 is a 5.7-inch phone versus the 5.5-inch Le 2 and Le 2 Pro. The trio forsake 3.5mm audio jacks in favour of pushing audio through their USB Type-C ports, using the what company is calling Continual Digital Lossless Audio (CDLA) technology. This, according to LeEco, will deliver a high-quality lossless audio experience. Furthermore, all three models run on Android 6.0 Marshmallow wrapped under LeEco's customised EUI 5.5 (short for Ecosystem User Interface).
With a familiar, established aesthetic and design language, the differences between the three phones are all essentially under the hood. The Le 2 features MediaTek's tri-cluster deca-core Helio X20 processor, 3GB of RAM, and 32GB of storage. The Le 2 is equipped with a 16-megapixel rear camera with an f/2.0 aperture, phase-detection autofocus, and an LED flash. There's also an 8-megpixel front-facing camera.
There's a version of the Le 2 Pro powered by the same Helio X20 processor, but also one powered by the deca-core Helio X25 SoC. Both are paired with 4GB of RAM, and have 32GB of storage. The Le 2 Pro has a 21-megapixel rear camera and a front-facing 8-megapixel unit. Both, the Le 2 and the Le 2 Pro have full-HD screens, 3,000mAh batteries with fast charging, and Wi-Fi 802.11ac, 4G LTE, and VoLTE for connectivity.
As the name suggest, the Le Max 2 has more to boast of than the other two. There's a 5.7-inch QHD display with a resolution of 1440x2560, and a Snapdragon 820 processor. Three versions were announced: one with 4GB of RAM and 32GB of storage; one with 4GB of RAM and 64GB of storage; and one with a whopping 6GB of RAM and 64GB of storage. The battery is bigger than those of the Le 2 and Le 2 Pro, albeit by a mere 100mAh.
(Also see: Le 2 vs Le 1)
In our brief time with the phones, we found them to be well crafted. Their metal unibodies are easy to grip. Each phone appeared to work as it should, be it opening webpages, firing up LeEco's bespoke video apps, taking pictures, or using the fingerprint sensor. There's very little by which to tell one phone apart from the others - well, at least when it comes to the usual tasks. Even in terms of Bluetooth transfer speeds, it was impossible to tell the difference, they were all equally and unusually slow. Transferring around 15MB of data took the better part of half an hour. It will be interesting to see if this remains true when we put these phones through our benchmark test suite.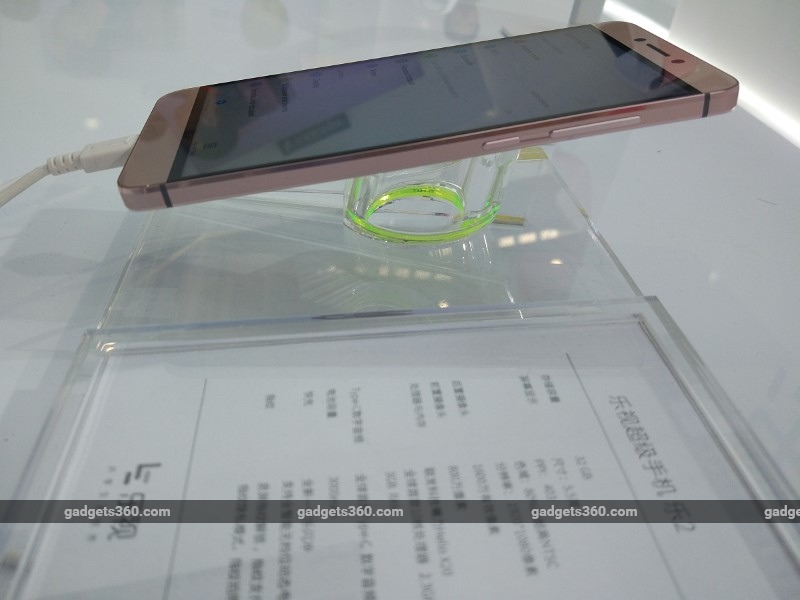 Although LeEco claims a perceptible bump in audio output quality thanks to its new CDLA tech, the crowded, noisy environment of the launch event made it tough to come to any conclusions on this just yet. At the moment there's no indication of whether or not the CDLA headphones or earphones will be bundled with the phones in India.
(Also see: Le 2 Pro vs Le 1 Pro)
As for the EUI skin, it didn't feel too dissimilar from what we saw on the Le 1s. At the launch event, the Le 2 demo units were running on Android 5.0, the Le Pro 2 on Android 6.0, and the Le Max 2 on Android 6.0.1. However, EUI ensured that we couldn't tell any of them apart, even from the older Le 1s. There's the lack of an app drawer, a wide variety of toggle options, and a range of interactivity options between apps. The latter is a function of LeEco's strengths as a content company. You can watch videos, follow celebrities and book tickets for shows via its suite of apps. Doing so allows one to talk to another, for example, booking a ticket for a concert automatically creates a reminder in the phone's calendar app.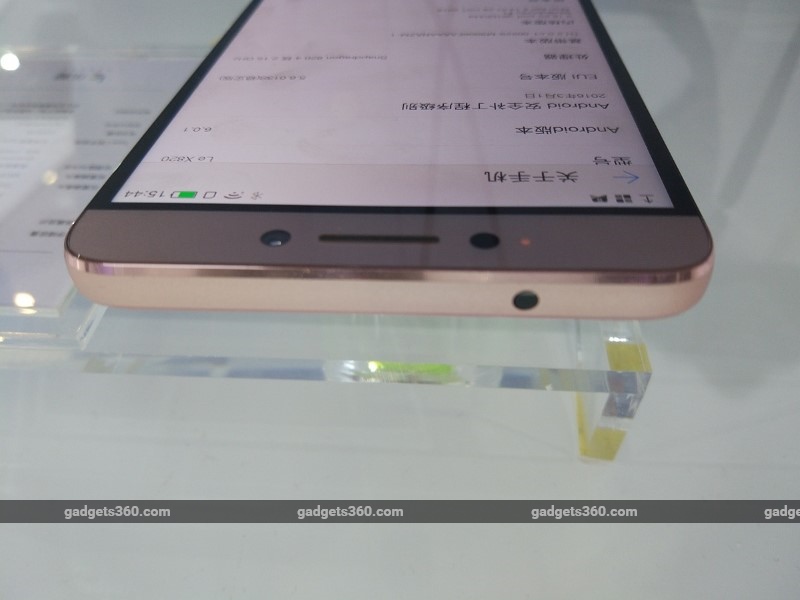 In addition to launching new hardware, LeEco founder Jia Yueting stressed on leveraging different verticals such as content, hardware, and the cloud to create a coherent ecosystem. This means a unified interface across devices - be it a 55-inch TV (which was also launched at the event) or the LeSee smartcar, LeEco hardware will sport the same look and feel. Over and above this are the firm's content offerings which are intended to help build a sense of cohesion, and more importantly, provide a large chunk of its revenue. This is such an important piece of LeEco's strategy that it also unveiled the latest feature of its video streaming service, which allows users to watch up to nine sports games at a time, or a single game from nine different angles.
(Also see: Le Max 2 vs Le Max)
However, all of this is true only in China right now. The company is looking to make an aggressive content play in India, but until that happens, LeEco's vision isn't exactly the be-all, end-all utopia that LeEco would like us to believe it is.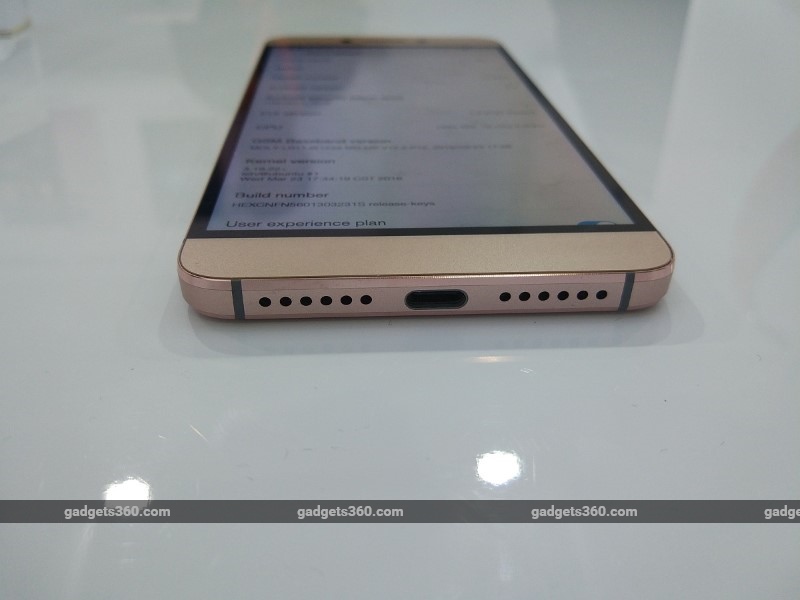 There's no solid release date of these phones for India yet, though we suspect that they will be released within the first half of this year. As for LeEco's content distribution plans, it has tied up with Eros and Yupp TV, and set up CDNs in Bengaluru and Delhi. With an announcement scheduled for May 3, we wouldn't be surprised to see more information on its partnerships and developments on this front soon.
But until all of this comes into play, the Le 2, Le 2 Pro, and Le Max 2 are more of the same from a company whose debut efforts in the country were met with a tremendous response. Will there be more to them? You'll have to wait for our full review to find out.
Disclosure: LeEco paid for the correspondent's flights and accommodation to attend its Beijing launch event.