Barely a few months after entering India with the extremely tempting Le 1s, Chinese juggernaut LeEco has begun pushing
a slightly lower priced version
with pretty much the same features, but a couple of interesting changes. The phone has been launched as a vehicle for the company's new content and services effort, called
LeEco Membership
, which is designed to make money for it long after customers have paid for the phone itself.
It's an interesting strategy, and somewhat of a gamble. Will buyers pay for content subscriptions once the free year of service is up? Will entertainment content be able to offset the costs of selling premium hardware at rock-bottom prices? Will LeEco manage to put together a package that Indian smartphone users can't resist? We review the new Le 1s Eco to find out.
Look and feel
If you've already seen or used the Le 1s (Review), there's absolutely nothing new to say about the Le 1s Eco. The two are identical for all intents and purposes. The newer model is currently available only in gold, but there are no physical markings that would help tell the two apart. Nothing has changed in terms of physical dimensions or weight either. Our test unit even had the old LeTV logo on the rear, despite the company having had enough time by now to update it.
That said, the Le 1s was top notch in terms of its materials and build quality, and so we are not disappointed in the least. The Le 1s Eco is just as slick and, like its near-twin, feels a lot more expensive than it is. There's almost no space wasted to the sides of the screen, and the top and bottom are narrow enough to give this phone a relatively small footprint. It's a little sharp at the edges, but is otherwise quite comfortable to hold and use.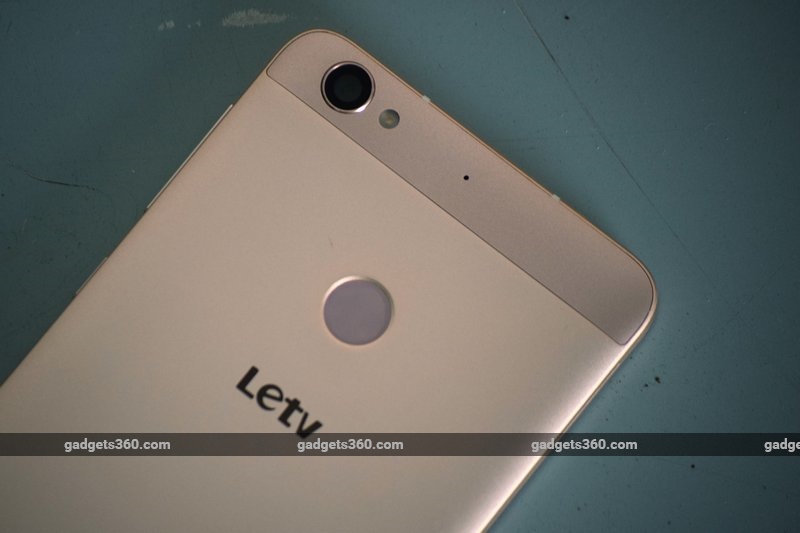 Everything is within easy reach, including the shiny fingerprint reader on the rear. The tray on the left can hold one Nano-SIM and one Micro-SIM, but there's no support for microSD storage expansion - not even a hybrid slot. The Le 1s Eco has a USB Type-C port for charging and data transfers, and comes with the same interesting reversible USB cable that we first saw with its sibling. You also get a quick charger, which is larger and heavier than most common chargers, but it's worth the added bulk.
Specifications
The only difference between the Le 1s and the Le 1s Eco is that the newer variant has a slightly slower CPU. It's still an octa-core MediaTek Helio X10, but the company says it runs at 1.85GHz rather than the 2.2GHz of its sibling. There's no word on whether the integrated PowerVR G6200 GPU is similarly reduced in speed.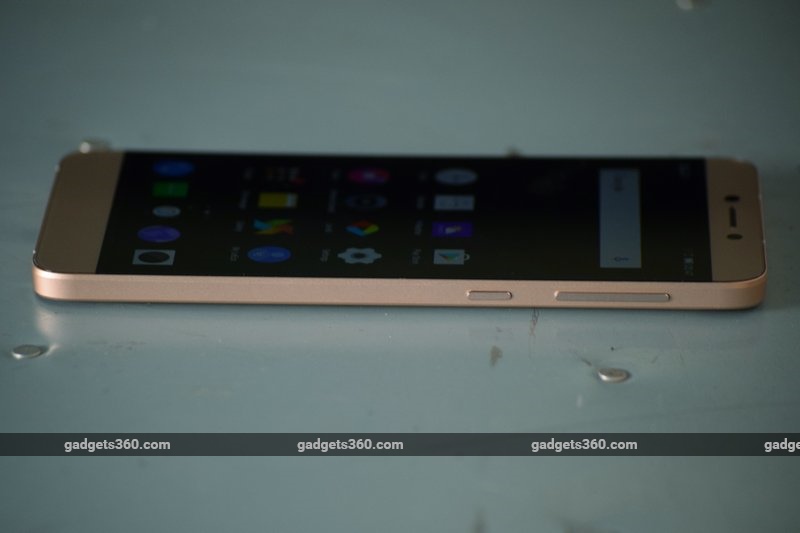 The screen is still 5.5 inches diagonally with a resolution of 1080x1920, and there's still 3GB of RAM and 32GB of storage with no scope for expansion. The 3000mAh battery, 13-megapixel rear camera and 5-megpixel front camera are unchanged as well. You still get a fingerprint sensor on the rear, and an Infrared emitter on the top (though you can only use it with LeEco's own app, not popular third-party ones).
There's also Wi-Fi ac, Bluetooth 4.1 and A-GPS, along with LTE support on both SIMs. As stated, you don't get microSD storage expansion, but there is an offer of 5TB of cloud storage space for the duration of your Le Membership subscription. This is a pretty good set of specifications for any phone, making the Le 1s Eco's price all the more impressive.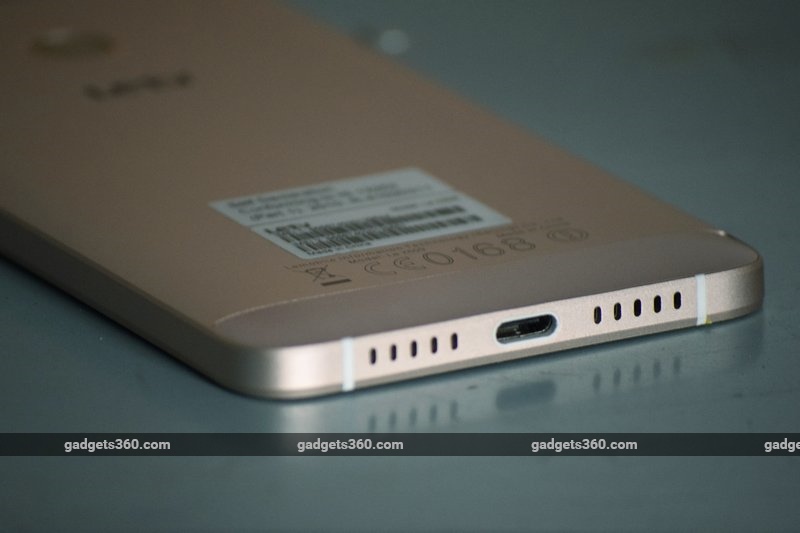 All of this means that you're getting basically the same phone, with just one minor concession, at a slightly lower price. We'll have to see what effect the underclocking has on performance, heat and battery life, but we don't expect it to have very much of an impact.
Software
Here's where the new Le 1s Eco differs most significantly from its sibling. The phone still runs Android 5.0.2 and we still think the custom EUI skin needs a lot of work - moving all quick settings to the app switcher screen and dumbing down the general capabilities of Android still feel to us like unnecessary changes. There's a neat feature that lets you set up tethering and connect to hotspots just by scanning a QR code, but on the other hand, the battery usage graph is missing from the Settings app. A core software update and some tricks borrowed from the rest of the industry would do LeEco very well, we believe.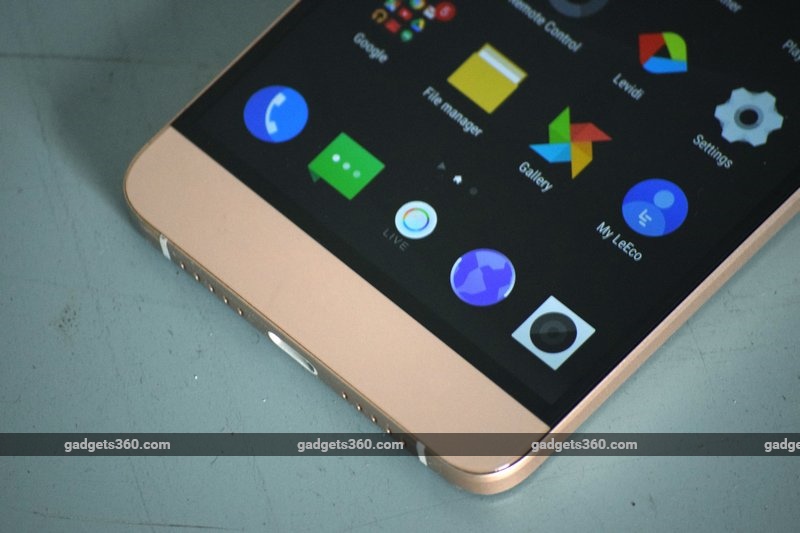 However, the meat of this phone is its "LeEco Membership" package, which gives users access to movies, TV channels, songs, and live streams. You get to it by tapping the circular "Live" icon in the centre of the dock on the bottom of the homescreens. It's basically a customised implementation of YuppTV, and shows a grid of TV channels sorted by language.

There aren't too many channels to choose from, but quality is not bad with a high-speed Internet connection.You get a fair number of news and music channels across 10 Indian languages, but there's no sports, movies, general entertainment, cartoons, or anything else yet.The app warns you if you're using cellular data rather than Wi-Fi when you first open it, but not if it was already running in the background.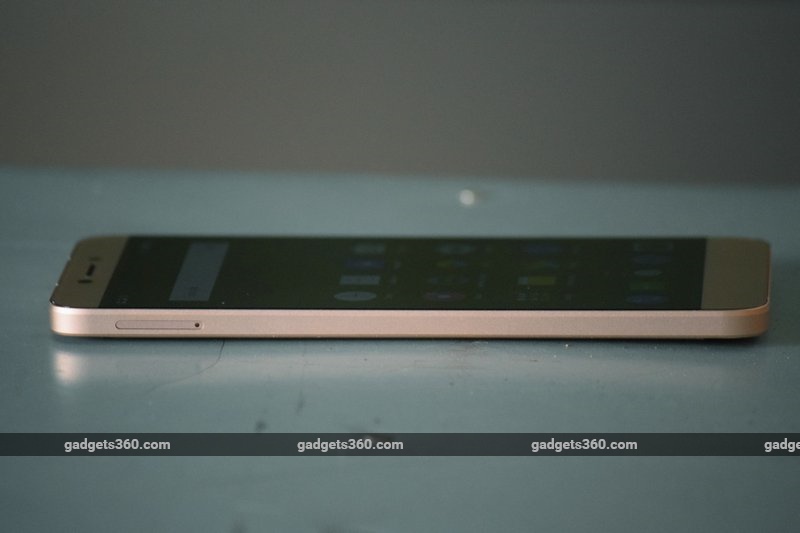 It sometimes took a while to get streams started, but they were stable enough when we used 4G or Wi-Fi with a high-speed broadband connection. The highest quality option is 396kbps, and the app shows data usage which averaged around 2100kbps at this setting. Streams are 2 - 3 minutes behind live TV, which is of little consequence.
There's also another app called LeVidi, which is basically nothing more than a YouTube client which promotes a ton of Eros Now videos. The app seems to only show Indian videos regardless of what you actually want to watch, and the search function does not unearth most international YouTube results. Vlogger Lilly Singh aka ||Suparwoman|| shows up, presumably because of her Indian connection, but we had no such luck with a number of other prominent YouTube creators and common videos. Channel names are hidden from search results, on the main screen, and even within the viewer. LeVidi might work for LeEco's content partners, but If you just want to browse YouTube, we think the native app is infinitely better.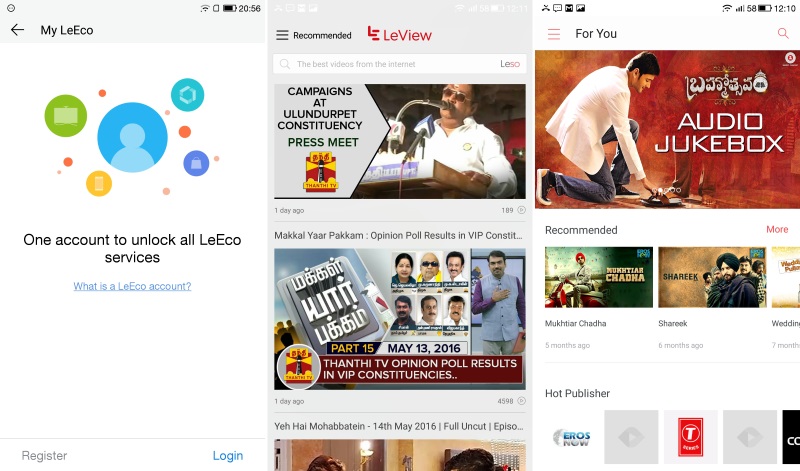 Swiping to the left of the main homescreen brings up yet another video feature - a seemingly arbitrary newsreader-style list of videos. Our selection one morning included "Dog with life-threatening prolapse" and "Surprise eggs nursery rhymes" - hopefully these recommendations will be refined over time.
Chinese versions of the LeEco content apps include the ability to cross-reference videos by stars and other metadata such as sports team affiliation, and also to buy tickets to related events. It remains to be seen whether the company can replicate the richness of that interface and content here.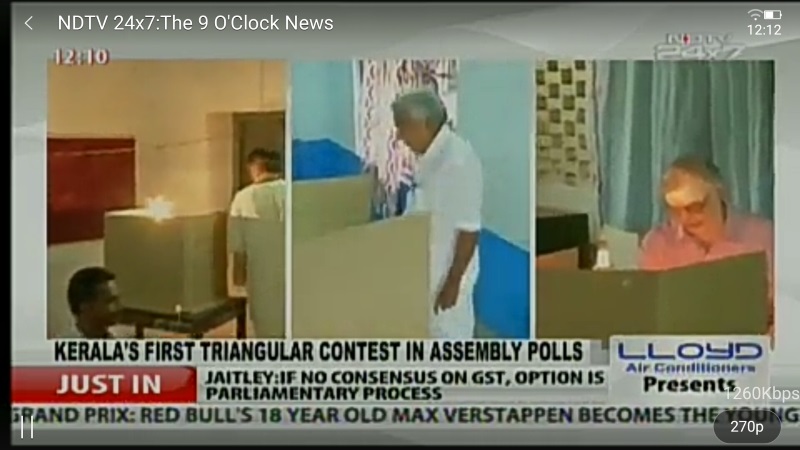 LeEco says a music component powered by Hungama will be launched towards the end of the year. We're also expecting the 5TB of cloud storage to come into play at that time, since there's no sign of it on the phone or on the Web as of now. Overall, the package seems like it could be decent value for money at the current price of Rs. 490 per month (or Rs. 4,900 upfront for a year) but only if you think the content suits you.
Performance
Regardless of its media features, the Le 1s Eco is a strong phone. We did find that it heated up a lot when streaming video and especially when charging. It can get somewhat uncomfortable if you hold it in your hands all the time. Gaming was smooth and movies looked great on the full-HD screen. The built-in speaker is fairly decent but not really good for watching videos in a group.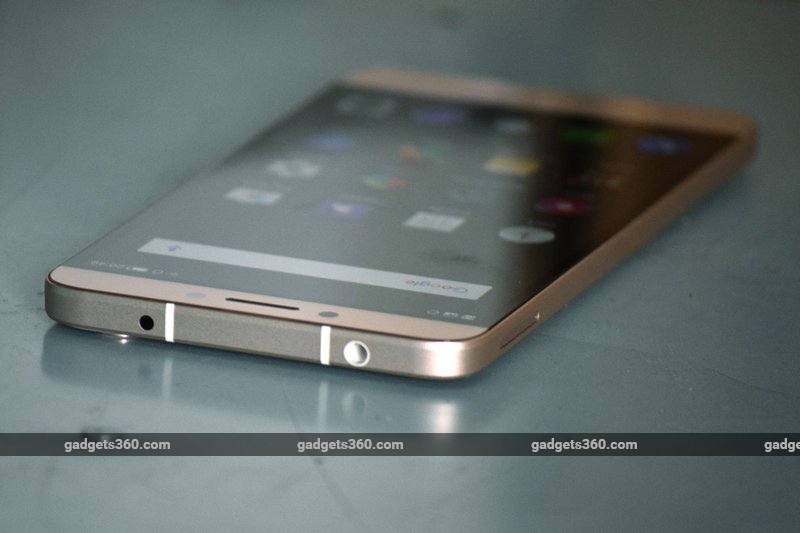 Benchmark scores put the Le 1s Eco practically at par with its higher clocked sibling. We recorded 50,776 in AnTuTu and 20,612 overall in Quandrant, compared to 52,057 and 23,471 for the Le 1s respectively. Graphics scores were just as proportionate in GFXBench, with 23fps as opposed to 27fps for the Le 1s, though surprisingly 3DMark Ice Storm Extreme gave the Le 1s Eco an advantage with 9,096 points as against 8,552. In any case, the two phones achieved scores within very small margins of each other, so as suspected, the downclock to 1.85GHz is not a huge setback.
Our battery loop test ran for 6 hours, 7 minutes which was very disappointing. The phone's battery seemed to do much better with regular usage, and standby time was particularly noteworthy. However, the quick charger does mean you could get by with a couple of short top-ups through the day - and you'll need to do that if you use the video streaming features regularly.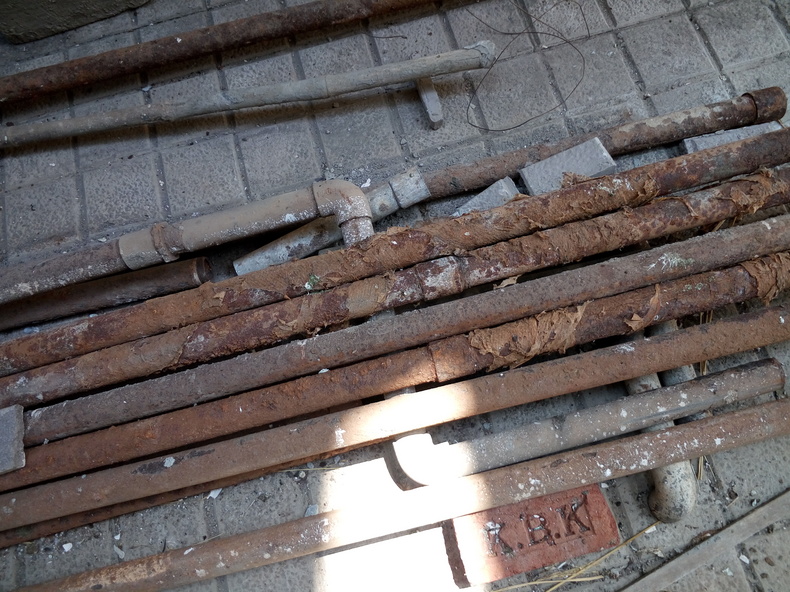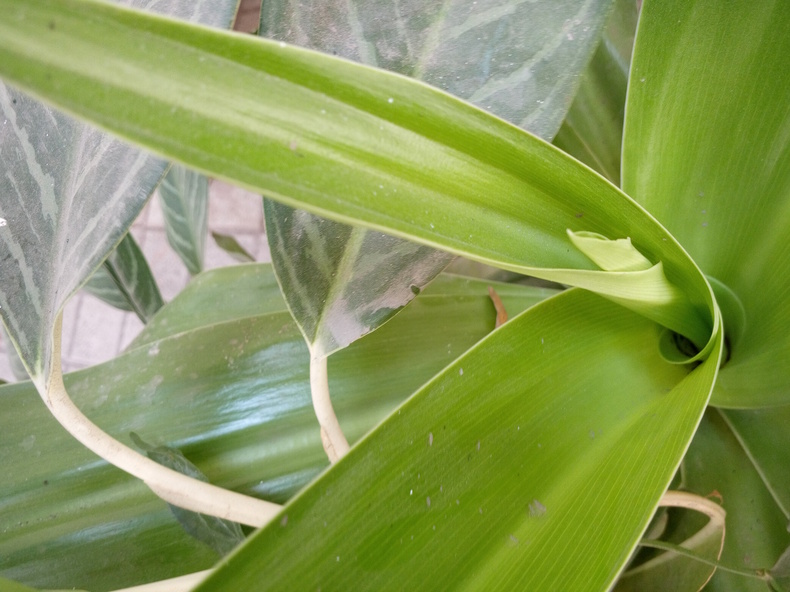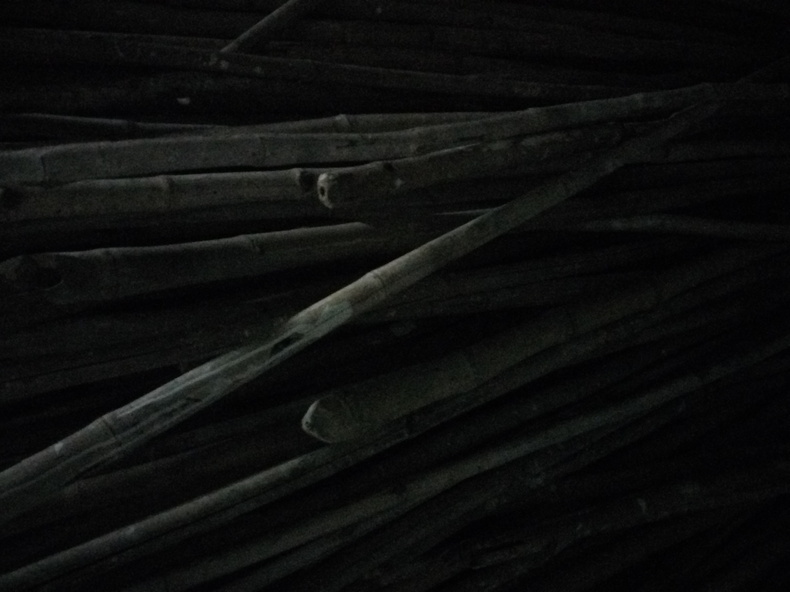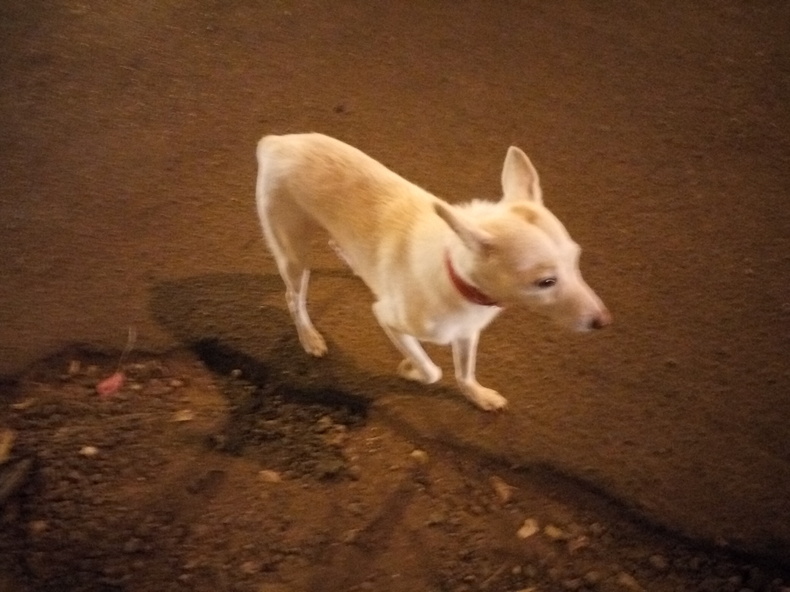 (Tap to see full size)

The cameras also turned out to be pretty much identical to what we saw with the Le 1s. Daylight shots came out quite well with reasonably good detailing and only occasional focus lock issues. Low light shots were another matter altogether, and it was actually quite hard to get any usable shots even with a fair amount of incident light from streetlamps, shop signs or windows. This is really where the Le 1s siblings show their low-cost roots.
Verdict
LeEco has made the interesting choice of offering its Le 1s Eco as a completely different model, not a special edition, variant or even replacement of the existing Le 1s. The two phones are pretty much identical, other than a Rs. 100 price difference and a practically insignificant reduction in CPU clock speed. The focus is on content, and that's where LeEco has to do the most work to convince buyers - especially if it wants to build up to giving the hardware away for free and making money only off content.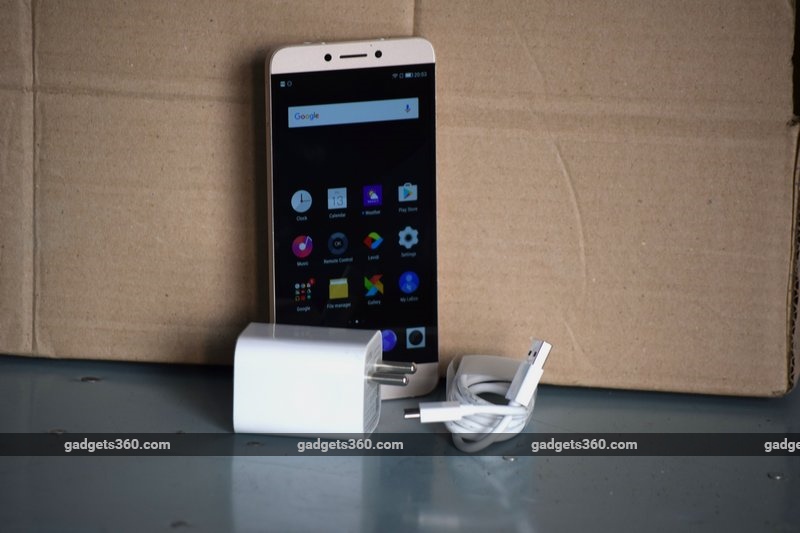 If the content isn't up your alley, you might find that Rs. 490 per month is better spent on services of your own choice, and you might be fine with whatever's available for free already. That said, the 5TB of cloud storage is still a nice touch at this price, and there will be other benefits such as priority after-sales service and discount coupons.

Go for the Le 1s Eco if you were planning to buy a Le 1s anyway, and if you feel that the content services outweigh the loss of a bit of CPU speed. On the other hand, if you're never going to use the Indian content, these apps will just get in your way and you should choose the vanilla Le 1s. Both phones look and feel great, and offer tremendous value. The introductory offer of Rs. 1,000 off on the Le 1s Eco is a great deal too. On the other hand, you can safely avoid both phones if camera quality and battery life are important, and if you don't want to deal with over-customised software.