Lava may not be as big as Samsung, Micromax, and Intex in the Indian smartphone market, but it's a significant player and gets plenty of attention from consumers. With a decent portfolio of competitively priced devices and regular launches of new products, the Noida-based company continues to hold on to a significant slice of the pie.
On our test bench today is the Lava Pixel V2. Launched in September last year, the Pixel V2 is touted as a camera-centric mid-range smartphone, with a 13-megapixel primary camera and a flash in front as well as the rear. We go in-depth with the Lava Pixel V2 in our review.
Look and feel
The Lava Pixel V2's look is defined by sharp, straight, simple lines. Its edges are strong and distinct, and the phone has a look that closely resembles ceramic and metal. However, on closer inspection, the back and sides areall plastic, simply finished to look more premium than they really are. It's not a bad look, although there are some minor flaws in our opinion.
These include a rather plain-looking front, a lack of grip, no easy way to hold the phone comfortably, and a strangely positioned speaker grille. While the Pixel V2 isn't bad looking by any means, it doesn't really stand out in the crowd either.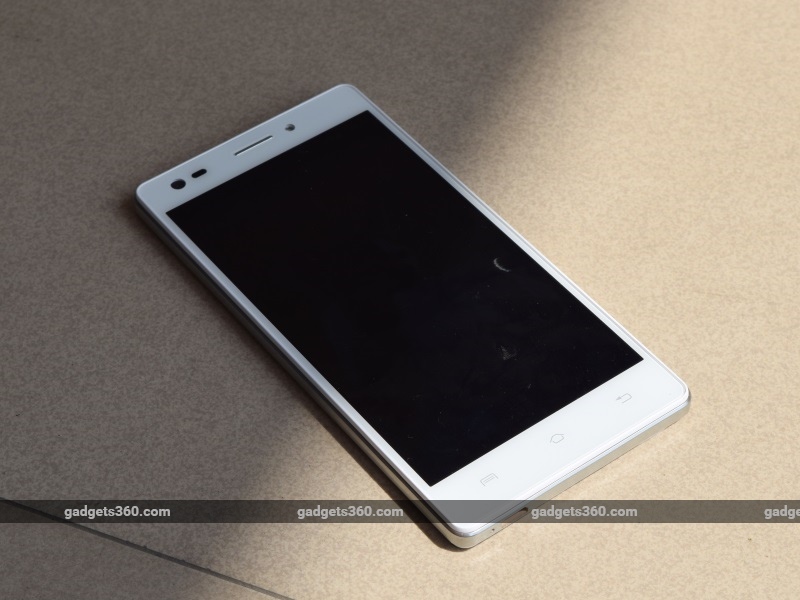 The power and volume buttons of the phone are on the right, the USB port is on the bottom, and the 3.5mm socket is on top. The single speaker grille is at the rear, off-centre and just below the Lava logo. The camera and flash are in the top left corner of the rear. The rest of the back is stark and reflective, but its plastic texture is rather evident. The back panel snaps off to reveal the SIM trays and microSD slot. The battery is also visible but cannot be removed by the user.
The display of the Pixel V2 is a 5-inch 720x1280-pixel IPS-LCD panel, which is basic in terms of picture quality. While it's suitably sharp, it isn't quite as bright and detailed as we'd like. Colour reproduction and tones aren't excellent, instead sticking to the basics. Right below the screen are the capacitive Android keys, which are thankfully backlit.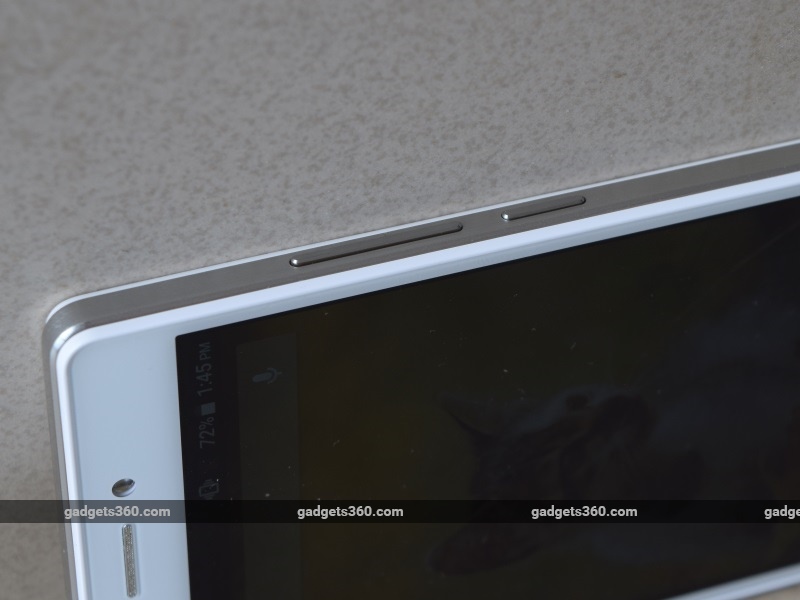 Specifications and software
The Lava Pixel V2's specifications sheet is typical for its price. Powering the V2 is the quad-core MediaTek MT6735 SoC clocked at 1GHz, along with 2GB of RAM and 16GB of internal storage (expandable by up to 32GB with a microSD card). The phone is dual-SIM capable, with separate slots for the two SIM cards and for storage expansion, which is good to see. Both SIM slots take micro-SIMs, and the primary slot supports 4G connectivity on India's key 4G bands.

The V2 has a 2500mAh non-user-removable lithium polymer battery, and comes with a 5W charger. We usually criticise phones for having low-powered chargers, but the low capacity of the battery makes this one adequate. Battery life itself is a different grouse, which we'll get to later.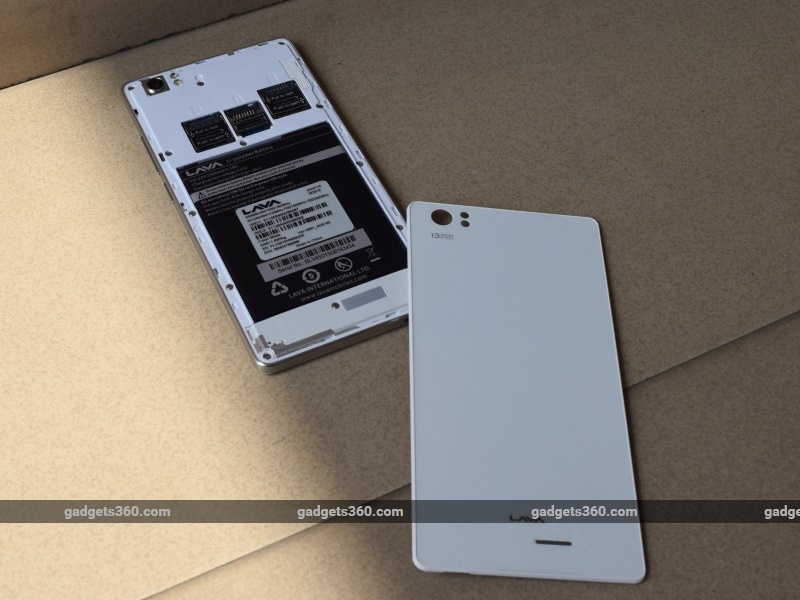 The Pixel V2 runs Android 5.1 out of the box, with Lava's Star OS 2.0 layered on top. It's a dual-layered interface with an app drawer, and has plenty of customisation options for visual effects. Apart from wallpapers, there are three themes that change the general look and feel of the UI, from icons to other effects. You can also change the screen switching effects for apps and the home screens, which a lot of people enjoy doing.
However, that's where the UI's pros come to an end. There are a lot of shortcomings in the interface which will severely limit the efficiency of the device, as well as your ability to set it up according to your preferences. The phone uses the old, deprecated Menu button instead of a task switcher - you have to long-press the Home button for that. It also isn't very easy to discover how to add or remove homescreens, and you can't configure the quick settings panel. There are some useful quick launch gestures that work well, but on the whole, we found the software to be too basic.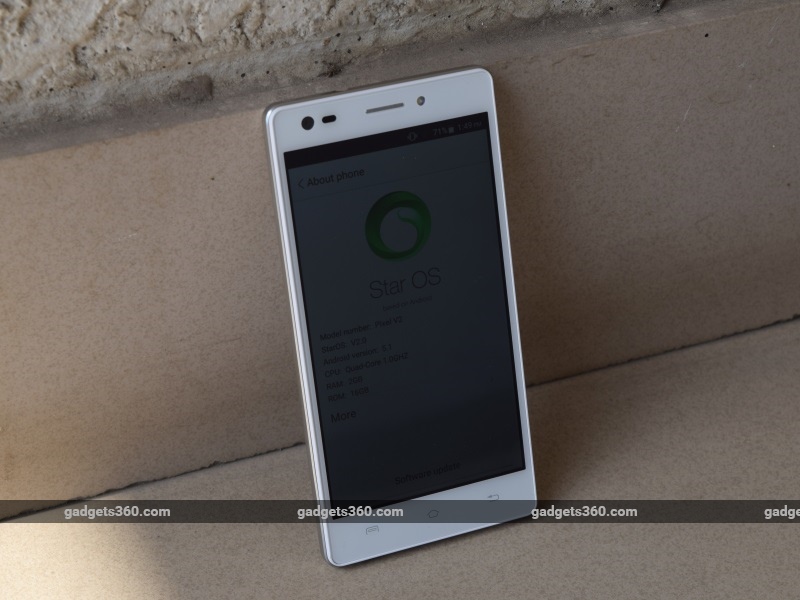 Camera
The Lava Pixel V2 is marketed as a value-oriented camera phone, and has a 13-megapixel primary camera with dual-LED flash to back that claim up. There's also an 8-megapixel secondary camera in front with its own flash, so it's geared for good selfies as well. Video recording capabilities are somewhat limited though, with a maximum resolution of 720p for the rear camera and 480p for the front camera.
The camera app is decent enough, with all key functionality within easy reach. Recording videos is a two-step process, but apart from that it's fairly easy to use the camera. The camera switcher and flash toggle are within easy reach, as are filters and other modes. The settings menu gives you access to a handful of useful tweaks and controls, including manual settings and resolution controls. Shooting modes include not only standard options such as panorama and HDR, but also a handful of interesting software-based tweaks that work well.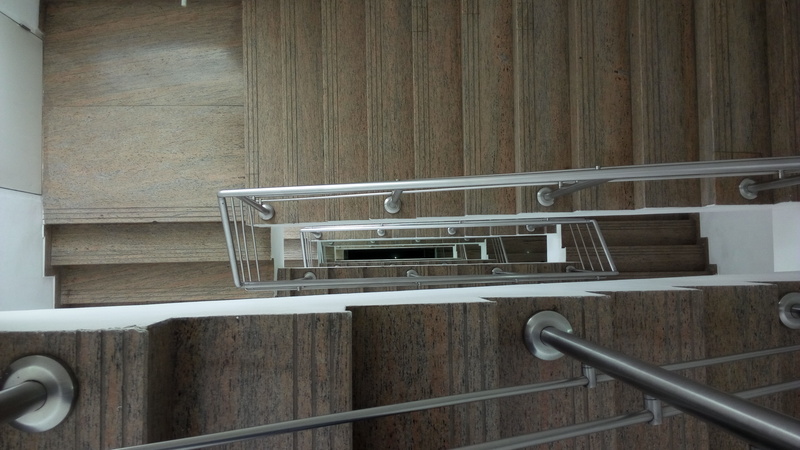 (Tap to see full-size image)
These include wide selfie, which records and stitches selfies together; sound picture; GIF; bokeh; and multi-angle view. All of these modes take interesting pictures that are different and innovative, so we're fairly impressed. However, most of these modes are for amusement only, so it's more important to see how the cameras perform without any of the bells and whistles.
Picture quality from the cameras is, unfortunately, average at best. Pictures don't quite pop as much as they should, and instead the colour and brightness levels are just about satisfactory. Detail isn't bad considering this phone's price, but it isn't particularly great either. Some grain and loss of sharpness is evident when zooming in, and colour reproduction seems dull and lacking in vibrancy. Indoor shots are decent enough, though outdoor shots could be better for a phone that touts its camera as its defining feature. However, the front camera is more detailed than most we've seen at this price and the flash is a useful addition.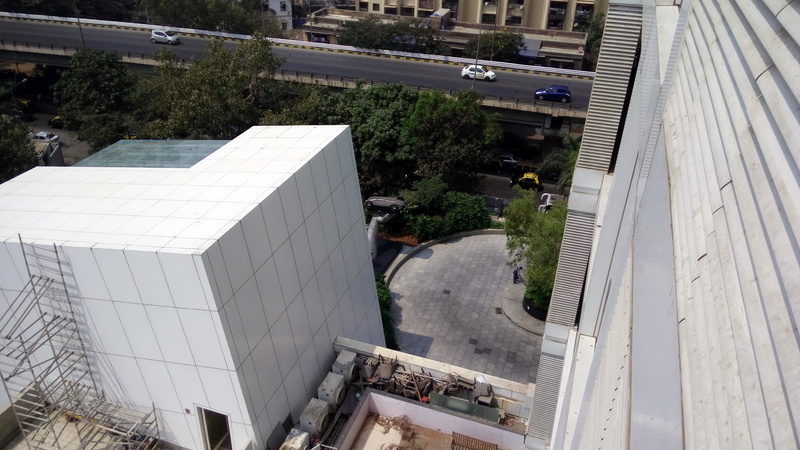 (Tap to see full-size image)
Performance
Powered by the MediaTek MT6735 SoC, the Lava Pixel V2 does have a tendency to be a bit slow at times, particularly when loading resource-heavy apps. Light games and Internet-based activities run smoothly enough, and performance is just about what we'd expect for the price.
Benchmark tests returned scores that are on par with other budget devices running the same SoC, with 24,607 and 31,891 in AnTuTu and Quadrant respectively. Scores in the graphics benchmarks were lower than what we're used to seeing, with 8.5fps in GFX Bench and 3670 in 3DMark Ice Storm. The phone struggled a bit with graphically intense tasks, and showed a bit of weakness when we tried our collection of heavily encoded videos.
The phone is 4G capable, and does an acceptable job of holding onto 4G and Wi-Fi networks. Call quality is decent, as is sound quality through headphones. The single speaker is small and weak, though, and the sound was tinny and soft as a result. Battery life is just about okay, with the Pixel V2 running for only 8 hours, 11 minutes in our video loop test. In ordinary use, the phone was quick to lose charge, especially when connected to 4G networks, and usually needed to be charged by evening.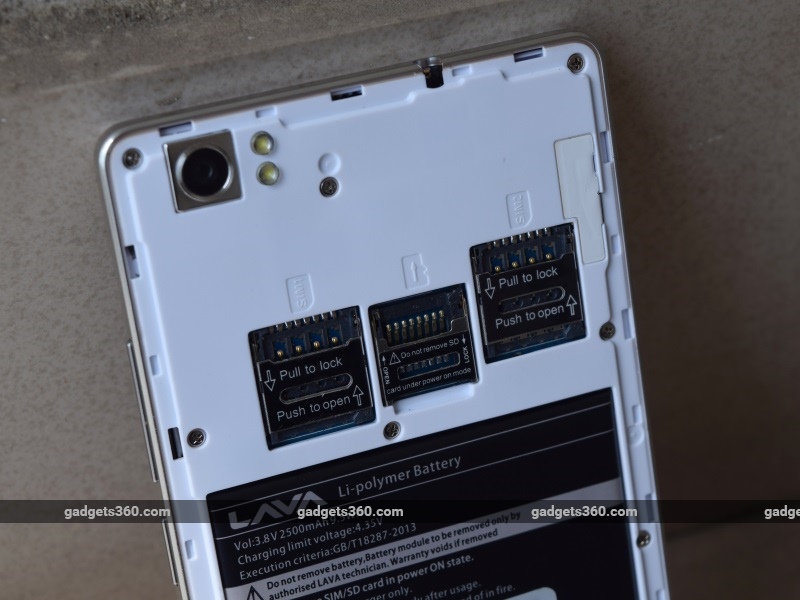 Verdict
The Lava Pixel V2 is a simple smartphone with all the typical traits of a low-cost device. It doesn't look too bad, supports 4G, and has an acceptable pair of cameras with features that are likely to appeal to a variety of people. Along with a front flash, the camera also offers a bunch of shooting modes thatlet you capture interesting pictures in different styles.
However, it isn't perfect. Minor performance issues, poor battery life, average photo and video quality and a dated UI are all serious flaws which bring the phone down. If you're a basic user who is looking for a good camera, the Lava Pixel V2 will work for you. However, users who expect more power and versatility are advised to consider options such as the Yu Yuphoria that offer immense value for money.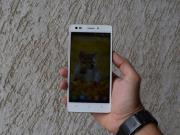 Lava Pixel V2 in pictures