Android One, Google's ambitious effort to clean up the mess of devices and vendors cluttering up its mobile platform ecosystem, has been a bit of a letdown. In the year since its launch, we've seen only a handful of devices; none of which were particularly appealing. With nearly identical specifications and pricing, the first batch of Android One devices became sort of a marker for the minimum acceptable spec we should allow a smartphone manufacturer to get away with.
However, there was always the problem of having far more appealing phones in the market for just a small additional amount of money. Those who would benefit most from Android One - first-time users in non-saturated markets - didn't seem to have much access to them. Now, the strategy of promoting only bare-basic entry-level devices has now been modified a bit. The Lava Pixel V1 costs a lot more than its predecessors did and doesn't bill itself as a basic phone. It could be the first of a new wave of devices similarly blessed by Google, but with more mainstream appeal.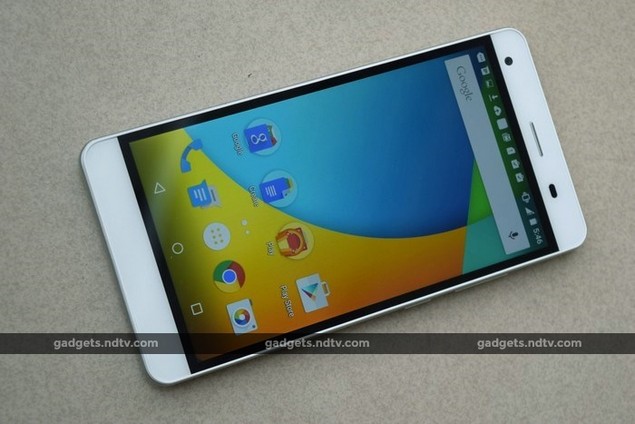 Low-cost 5.5-inch phones are a huge category today and there is no shortage of models. What makes things interesting is that this particular segment has been the most recent frontier in our ongoing price-and-specifications war. Lenovo's K3 Note (Review | Pictures) and Micromax's Yu Yureka Plus (Review) stand out in particular as recent examples of phones that have not only pushed costs down, but have delivered shockingly good features, specifications and performance. In taking on such competitors, both Lava and Google have their work cut out for them.
Look and feel
The Lava Pixel V1's silver-on-white combination has been done countless times before, but at least this phone doesn't look like dozens of others. The metallic-looking ring around the sides is clearly plastic, but don't look too cheap. Only the rear panel finish looks like it will rub off after the phone has been handled for a long time.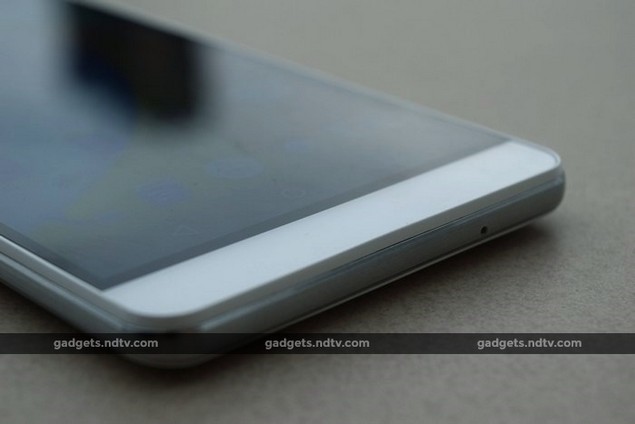 This is a pretty hefty phone thanks to its 5.5-inch screen, and you'll definitely feel its width when you hold it. The rear has a subtle curve towards the edges, but the front is entirely flat. In fact there's a raised ridge around the front in order to protect the screen when the phone is lying face down, but it's really hard and feels scratchy when holding the phone in hand or against an ear.
There isn't much plastic around the screen, and only the earpiece, sensor cutout and front camera are placed above it. The Pixel V1 uses on-screen Android buttons so you don't have to reach down too far. Even so, you won't be able to comfortably reach all corners of the screen with one thumb.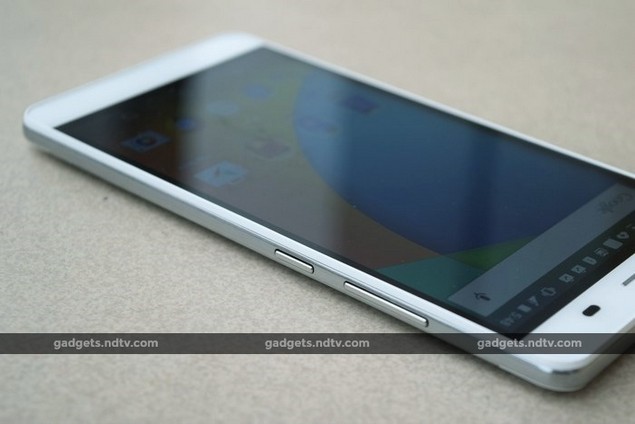 The power and volume buttons are on the right, and the Micro-USB port and the 3.5mm audio socket are on top. That leaves the left and bottom totally blank. The camera lens protrudes a fair bit from the rear, and there's an LED flash right under it.
There are only two subtle things printed on the rear; a Lava logo in the centre and an Android One logo right above the speaker grille. Beneath the peel-off plastic panel, you'll see the rather large 2,650mAh battery, one SIM card slot, one Micro-SIM card slot, and a microSD slot as well.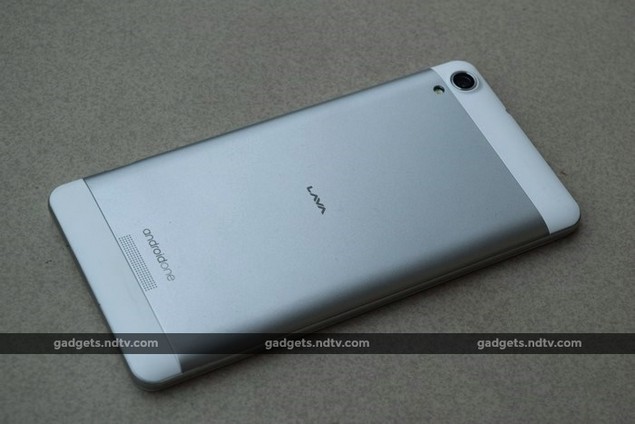 Software
The most interesting thing about about the Pixel V1 is that it is part of the Android One programme. Lava advertises guaranteed upgrades for two years, which isn't actually all that impressive considering Android's fragmentation problem. Still, this isn't a phone many people would want to keep for more than two years so that might just work out fine.
Pure Android 5.1 has its appeal, and the Pixel V1 is not bogged down with heavy third-party skins (but Lava obviously couldn't resist making some money off preloads - we saw unwanted Flipkart and Myntra apps after first boot). Using this phone is a mostly refreshing experience but not without its downsides - while it's easy to complain about the obvious problems with manufacturers' skins, the improvements don't stand out as much. When confronted with stock Android, we're reminded that there are UIs that offer more settings shortcuts, more customisation options and more conveniences. You don't have several features that are now common, such as being able to double-tap the screen to wake the phone.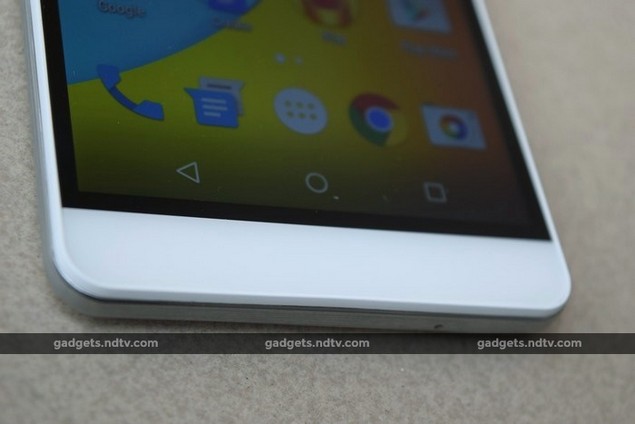 Specifications
Lava claims that the Pixel V1 is built using "Google certified hardware". In this case, that includes the rather aged quad-core 1.3GHz MediaTek MT6582 SoC with integrated Mali-400 MP2 graphics. Predictably, the screen has a resolution of 720x1280 pixels, but it is protected by Asahi Dragontrail glass. There's 2GB of RAM and a surprisingly generous 32GB of onboard storage. Lava even specifies that 25.47GB is available to users. This is one of the phone's standout features and will make a lot of users happy - especially since microSD support is capped at 32GB.
Connectivity comes in the form of Wi-Fi b/g/n, Bluetooth 4.0, A-GPS and 3G but no 4G which is now commonplace enough to be a major omission. There's an ambient light sensor and a proximity sensor. The rear 8-megapixel camera supports 1080p HD video recording, and there's a 5-megapixel camera in front as well. The 2.650mAh battery is rated for over 20 hours of 2G talktime.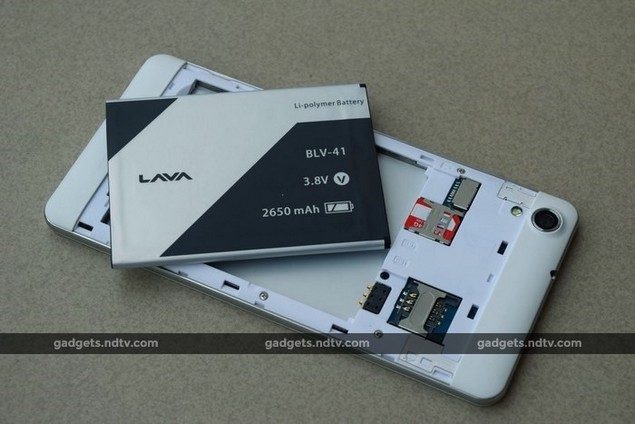 Performance
We had a generally pleasant time with the Lava Pixel V1 apart from one persistent, aggravating problem: the proximity sensor on our review unit just did not work. That meant the screen did not go off when we raised the phone to our ear to talk, and we wound up touching random things on screen with our cheeks. This kind of problem is absolutely unbelievable for a smartphone today, and we hope it's just our review unit that had a problem.
Otherwise, performance was snappy. We liked what we saw of Lava and Google's collaboration. The screen isn't all that impressive considering we've just reviewed the Lenovo K3 Note and Yu Yureka Plus. However viewing angles are still decent, and the 720p resolution is still crisp.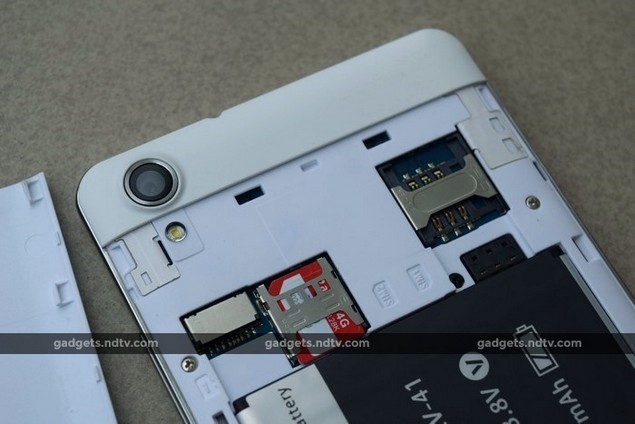 Movies looked decent, but not all of our clips played perfectly. There was some artefacting in the heavily encoded 1080p sample. Audio from the speaker was quite loud, but awfully tinny and distorted. We didn't enjoy any of the music or videos we tried playing until we used our own pair of earphones.
Benchmark numbers weren't impressive considering what we've seen from other phones at and even below this price point. The Pixel V1 scored 19,565 in AnTuTu and only 5,395 overall in Quadrant. Graphics scores were well below expectations, with only 1,879 in 3DMark Ice Storm Extreme and 7.1fps in GFXBench. Sunspider ran in 1580.8ms and Mozilla Kraken took 16,268.2ms.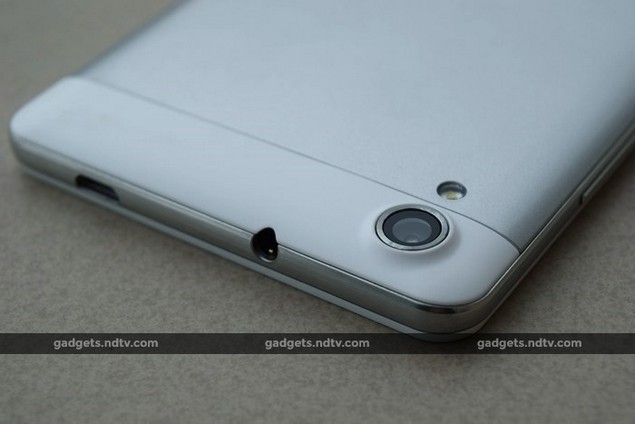 Lava promises great camera performance but image output quality isn't the whole story. We found the stock Android camera app to be short of features. Settings weren't easy to find, and there wasn't much flexibility. Photos are taken in the 4:3 format by default though you can change this at the cost of resolution. There's a "Lens blur" mode for artificial depth of field, and basic controls for the flash, timer, and HDR.
Image quality wasn't terrible, but we were expecting better. There was considerable shutter lag when shooting - sometimes several seconds - and autofocus wasn't quick enough either. Photos taken in daylight looked decent, but zooming in revealed a lot of artificial-looking texture compression and dull colours. Results at night were pretty awful, bordering on completely useless. We were barely able to make out subjects that were reasonably well lit by streetlamps or other ambient sources.
(Click to see full size)
The battery lasted for 8 hours, 36 minutes in our video loop test which was one relatively bright spot on the scoresheet. However, realistically, performance did not match up to what we've seen from other recent launches which are in fact priced significantly lower. Lava will have to work on its appeal because the competition is not what it used to be even a few months ago.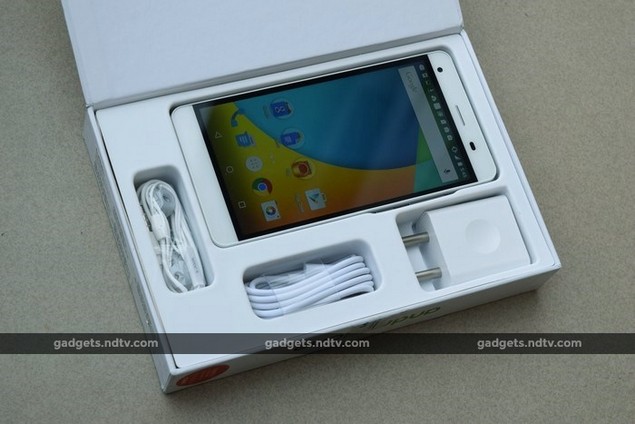 Verdict
The Lava Pixel V1 is a solid but clunky phone. Even though it's brand new, it feels just a little outdated and overpriced. With other recent launches such as the Lenovo K3 Note and Yu Yureka Plus outshining it considerably in terms of features and performance, the appeal of the Lava Pixel V1 is a little uncertain.
We like the 32GB of storage, but that's offset by the weak processor and lack of 4G. Ultimately, the best thing that this phone has going for it is its Android One status. The guarantee of software updates, patches and security fixes is hugely appealing, considering how little support many Android phones get after they're launched and out the door. Android Purists and those sick of bloat will be thrilled to have a pure Android option that sits somewhere between the low-end Android One lineup we've had so far, and the flagship Nexus devices.
Update: Lava states "The Pixel V1 takes great 13MP BSI Rear Camera Images (Software enhanced 8MP sensor) and 8MP BSI front camera Images (software enhanced 5MP sensor)". Many sources, including the exclusive online retailer, list the Pixel V1 as having a 13-megapixel front camera and 8-megapixel rear camera. We tested the device using the default image size and quality settings which result in interpolated images.