Trying to slide its way into the pack of extraordinary budget smartphones that have been hitting the market of late is the Lava Iris X1. It runs Android 4.4.2 KitKat but its hardware specs look outdated when compared to the competition. One factor that might work in favour of the Iris X1 is that it looks quite similar to its elder brothers, the Lava Iris Pro 20 and Lava Iris Pro 30, which in turn are similar to the venerable iPhone 4 and 4S.
The Lava Iris X1 has a lot of work to do in order gain some kind of foothold in this highly competitive segment.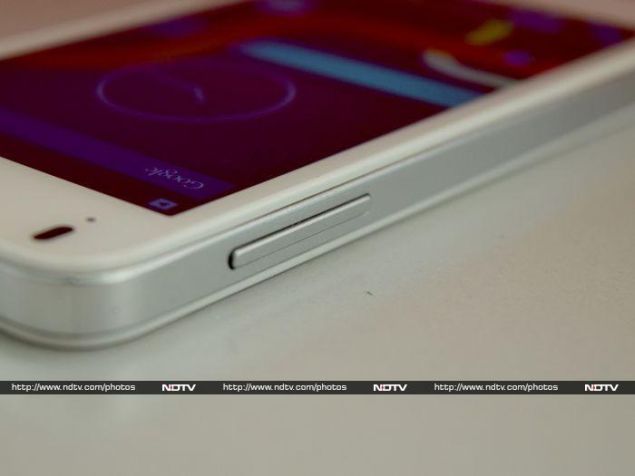 Look and feel
As we mentioned, the Lava Iris X1 looks deceptively similar to the iPhone 4S and there is no denying that. It is not a bad design, but we were aware of how awkward it would have been if people had seen it and thought we were using a cheap iPhone knockoff.
The small body of the phone makes it easy to use with one hand but the smooth metal sides made it slip from our hands quite often. The phone is adequately slim at 9mm and weighs a comfortable 138g. We got the white variant for review, which doesn't look so good because of the black spots above the LCD needed for the sensors, earpiece and front-facing camera. They look like ugly cut-outs on the white body. A 4.5-inch screen takes up most of the front. The capacitive buttons for navigation are below the screen. They only light up when touched and are otherwise invisible. Annoyingly, it is very difficult to get a feel of where those buttons are, and more often than not we ended up fumbling to locate them.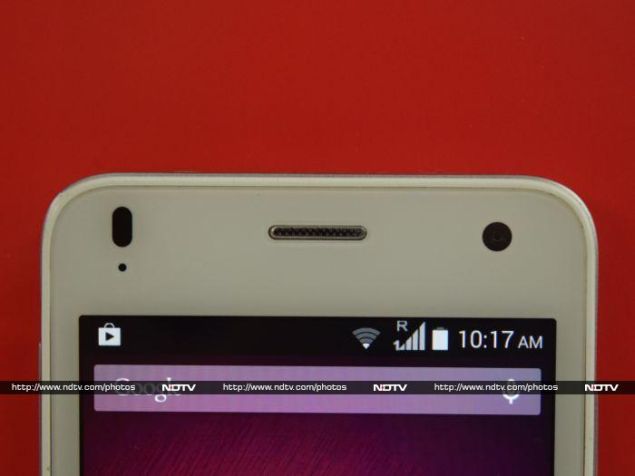 A metal trim runs along the sides. While the phone is made of plastic, this kind of metal reinforcement is great for a phone in this price range. On the left edge is the volume rocker and on the right is the power button. The rear cover can be popped off easily. Under it is the compartment that houses the battery, a microSD card slot and two SIM card slots - one micro and one mini.
Specifications and software
On paper, the specifications are not too great. The phone has a Broadcom BCM2355 quad-core processor clocked at 1.2GHz with a Videocore IV GPU. There is also 1 GB of RAM. We will check whether these specifications will suffice in the performance section of the review. This phone was initially launched with 4GB of storage but Lava has changed that to 8GB post launch - buyers should make sure they get an 8GB model because the price is unchanged. Users can also expand it by up to 32GB using a microSD card.
The phone has an 8-megapixel primary camera with dual-LED flash for low-light situations. There is also a 2-megapixel front-facing camera. The two SIM cards can connect to the 850, 900, 1800, 1900 and 2100MHz frequency bands which includes Indian 3G networks. Additionally, there is support for Wi-Fi and Bluetooth (version 4.0) connectivity as well.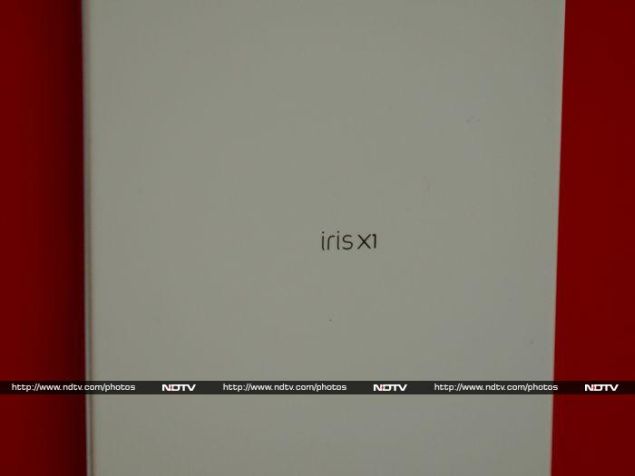 The 4.5-inch screen has a resolution of 480x854. The screen is oversaturated but not so much that it will make you cringe. The viewing angles are good too. However, the screen gets washed out under bright sunlight.
True to Lava's tradition, the company doesn't play around with the stock Android KitKat launcher on the Iris X1. The user is served is an unadulterated version of Android, which in our opinion is the best way to experience it. The only two apps that Lava bundles as third-party additions are OfficeSuite and File Manager, both of which are useful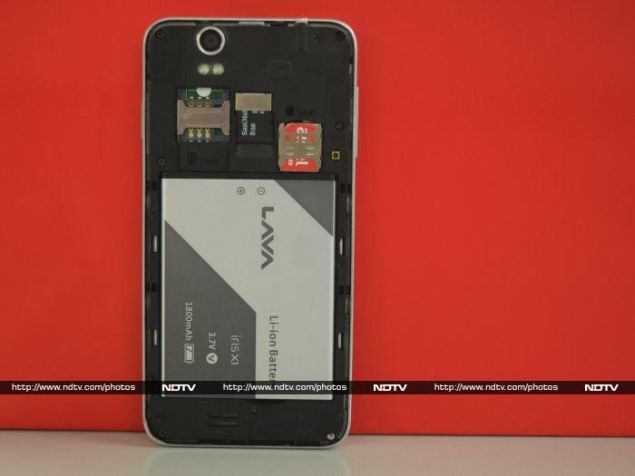 Camera
The 8-megapixel camera unit inside the Lava Iris X1 is a bit of a letdown. We had higher expectations considering Lava phones usually have decent cameras.
We had a tough time trying to focus on the subjects we wanted to. In our testing process, seeing shots come out unfocused was a recurring theme. When we did manage to focus on subjects in bright daylight, the images lacked detail and there was purple fringing was clearly evident. Moreover, the camera blows out highlights completely, and the exposure on such shots is completely off. The camera app is completely barebones; stripped of many features. Also, there is no HDR mode.

The quality of captured video is very bad. We don't see anyone using it to even post 6-second videos on Vine. The 2-megapixel front camera smudges all details to create an image that looks artificial. This will be noticed by untrained eyes as well. Anyway, we didn't expect too much from the camera on a phone that costs just about Rs. 8,000.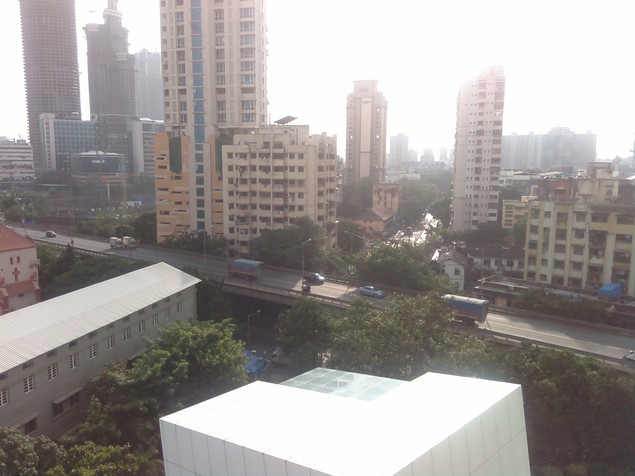 (click for full size)

Performance
The Lava Iris X1 is sluggish in daily use and there were plenty of lags when opening apps or doing something as simple as scrolling through the app drawer. We also encountered times when apps would freeze completely and only force-closing them worked.
The benchmark numbers also testify to the poor performance of the phone. it scored 12,112 and 3,440 respectively in AnTuTu and Quadrant, which is very low. The 3DMark Ice Storm benchmark failed to work despite repeated attempts. The Lava Iris X1 managed to log a paltry 6.7fps in the GFXbench test.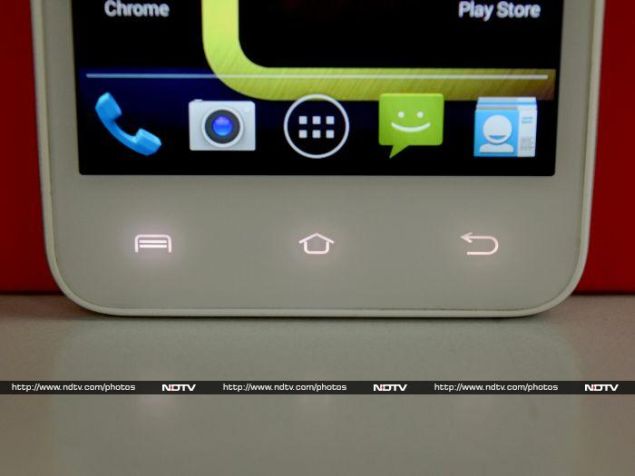 We put the phone through our regular video playback tests and it failed to play even 720p (HD) videos without stuttering or skipping frames. The loudspeaker outputs tinny sound which crackles badly at high volumes. The bundled headset doesn't sound too great and we'd advise users to pick up a replacement. Call quality is decent but in our battery test, the phone managed to last 7 hours and 48 minutes, which is good for a day's worth of heavy usage.
Verdict
The Lava Iris X1 is priced at around Rs. 7,999 and we are disappointed with its performance. With the arrival of Android One phones and the existence of older but better products such as the Moto E (Review | Pictures), Asus Zenfone 4 (Review | Pictures) and Xiaomi Redmi 1S (Review | Pictures), the Iris X1 fails on many counts. Most of these phones are also significantly less expensive than the Lava Iris X1 which makes it a very unattractive proposition.

Lava Iris X1 in pictures