According to TRAI, a staggering 960 million mobile phone connections exist in India, with the rural market accounting for nearly 50 percent of them. It's expected that rural India will surpass urban India in mobile phone penetration soon, making it the market that every company is gearing its strategies to cater to. And if there's one thing we've all learned, it is that the rural market thrives on low-cost, value-for-money products.
A lot of Indian mobile phone manufacturers are trying to get in on the action by launching inexpensive but feature-filled products and making it easy for customers to purchase them. One such brand is Intex, a well-known Indian company. The new Rs. 3,999 Intex Cloud N offers the smartphone experience at a price that you usually pay for feature phones. It's being sold exclusively through Ebay, an e-commerce veteran that now competes with the likes of Amazon, Flipkart and Snapdeal in India. The appeal and unique selling proposition is clear, but is the Cloud N truly capable of delivering a smartphone experience? We find out in our review.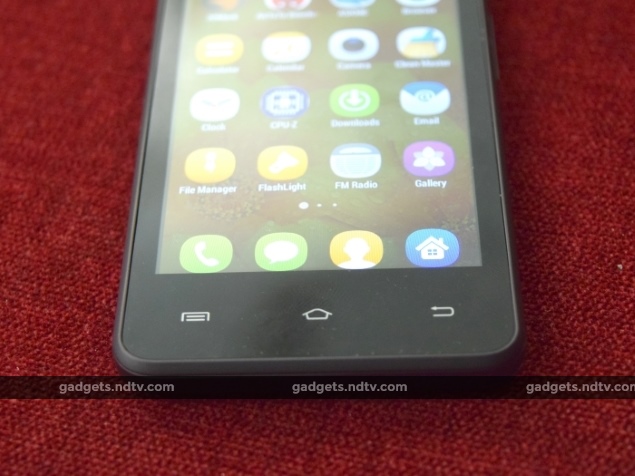 Look and Feel
Over the past few years, budget Android smartphones have developed a pretty common look and feel that has made it hard to distinguish phones from each other without looking at them carefully. The Intex Cloud N features this exact aesthetic. It's plain, with no branding on the front and fairly thick borders around the screen. There's nothing to complain about here, but there's nothing praiseworthy either. To be fair, we can't really expect gorgeous looks from a Rs. 4,000 smartphone, so we're going to say we're satisfied enough with the front of the device.
In a world where 5-inch screens are now considered normal, the 4-inch display on the Intex Cloud N makes the phone feel small and delightfully easy to handle. At 9mm thick and just 101g in weight, it's comfortable to hold, easy to use, and conveniently pocketable. It makes us miss the days when phones were easy to handle.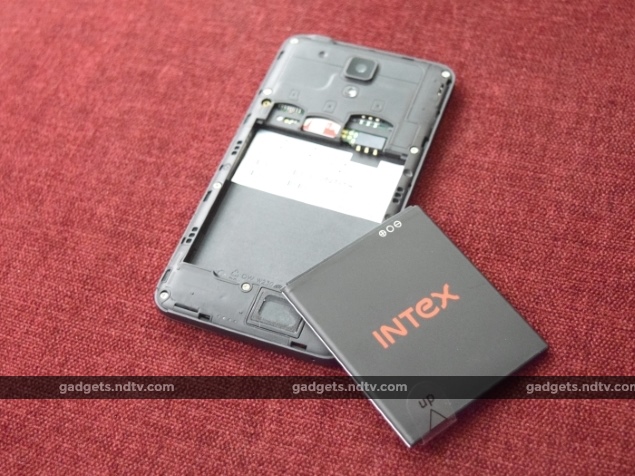 The power and volume buttons are along the right side of the Intex Cloud N, while the USB and headphone ports are on the top. Like the rest of the phone, the removable back panel is plastic, but has a dull matte finish. The camera and mono speaker are on the back, with an Intex logo just below the camera's flash. It's simple and understated, and actually looks sophisticated.
Under the removable panel there's the battery, two SIM slots (one for a micro-SIM, the other for a regular mini-SIM) and the microSD card slot. Accessing the SIM and storage slots will need you to remove the battery first. The box includes a USB cable, charger, protective plastic case, and a headset, which is surprisingly good for a bundled pair. The fact that earphones and a protective case are included in the box at this price is an achievement in itself for Intex.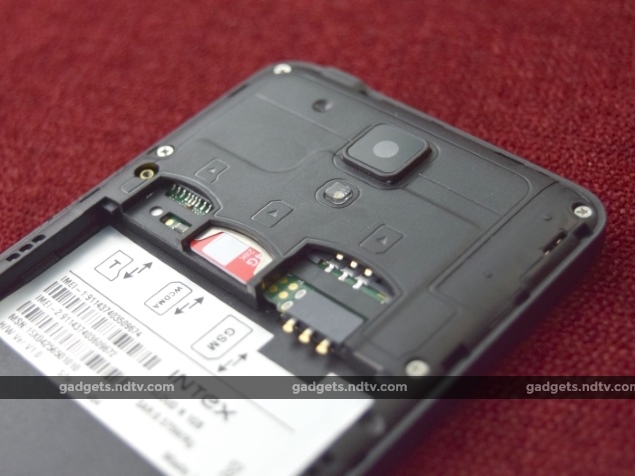 Specifications and Software
The Intex Cloud N uses a 1.2GHz quad-core Spreadtrum SC7731 SoC, with 1GB RAM and 8GB of in-built storage. However, only 3.94GB is actually user-accessible, so the 8GB tag is a bit misleading. The microSD slot that supports up to 64GB cards, though.
The 4-inch display has a 480x800-pixel resolution, which works out to 233 pixels per inch. It's an acceptable quality screen for the price, but don't expect it to be good enough to enjoy videos on very often. The phone also features an 8-megapixel rear camera, 2-megapixel front camera, and 1,400mAh battery. There's Bluetooth and A-GPS connectivity.
The Intex Cloud N runs Android 4.4.2 out of the box, with Intex's own user interface layered on top. The UI is not unbearable, but it isn't particularly clean or easy to use either. The settings menu is poorly designed, and a lot of things, such as the lock screen shortcuts and pull-down shortcut menu, cannot be customised. The language is also a bit silly at times, and we definitely think the UI needs a lot of fine-tuning. Luckily, there isn't a lot of bloatware, and even the little bit that is present can be uninstalled. It's clear that this phone is meant for beginner users who won't customise the interface much.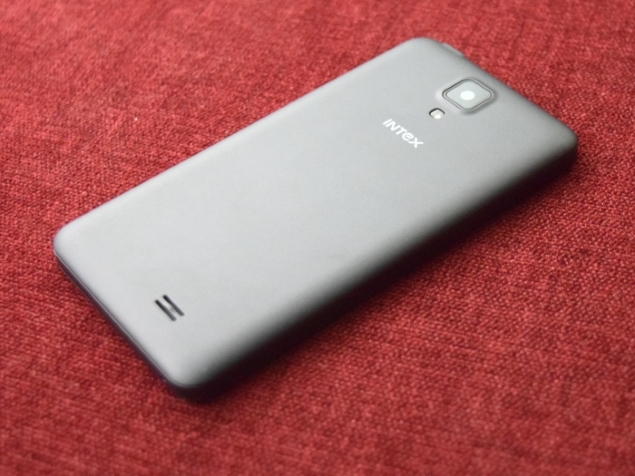 Camera
The Intex Cloud N has an 8-megapixel rear camera and 2-megapixel front camera, which is a lot better than what some similarly priced phones offer. There are a decent number of customisable settings and lots of tweaks to set the camera up to your liking. Switching between video, photo and panorama mode is easy and quick as well, as is switching between the front and rear cameras. Focusing is quick and efficient.
Unfortunately, that's where the praise ends. Pictures taken by the camera are grainy, dull and lack detail. Colours are inaccurate and sharpness is non-existent. The camera performs poorly in ordinary daylight and even worse when it comes to low-light situations. Dark zones are often too dark, while bright zones are flooded with light that makes it difficult to detect any detail.
Video, too, is poor. Although the camera is capable of shooting 1080p video, there is no smoothness or flow to speak of. The autofocus simply cannot keep up with quick movements, and as a result videos are always too bright or too dark, with far too much grain and noise. As expected, the front camera is just as bad, with all the same flaws. Essentially, the software running the camera is good, but the lens and sensor can't quite keep up.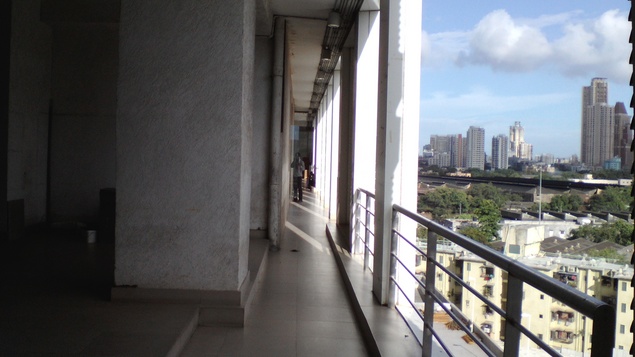 (Click to see full size)

Performance
We weren't really expecting much from the Intex Cloud N in terms of performance, considering that the phone costs just Rs. 3,999. That said, it pleasantly surprised us at times and had us figuratively tearing our hair out at other times. The user interface and camera are comfortably snappy with no real lag or hiccups in performance. The browser is usually quick to load pages, and most of the apps we used ran well. However, the touch responsiveness and accuracy of the screen are poor. It's unbelievably difficult to type on the phone, since the screen will register your taps at random locations. Performance intensive apps and games also have trouble running smoothly.
AnTuTu and Quadrant scores for the Intex Cloud N were 17,138 and 3,306 respectively. This is the first time we've benchmarked a device running the Spreadtrum SC7731 SoC, and the scores appear just about satisfactory for a product in this price range. However, the device had trouble running even ordinary 480p movies properly, and was worse at handling some of our higher-bitrate videos. This device is meant for basic tasks at best, and users are advised to avoid using the Intex Cloud N for anything even slightly performance-intensive.
Battery life is also weak. The Intex Cloud N lasted only 5 hours, 32 minutes in our video loop battery test. Even with ordinary use, it could barely last a full day. Voice calls and sound output through the speaker were average, and at times a bit soft. The antenna seems good, and the phone usually held on to cellular network without any trouble.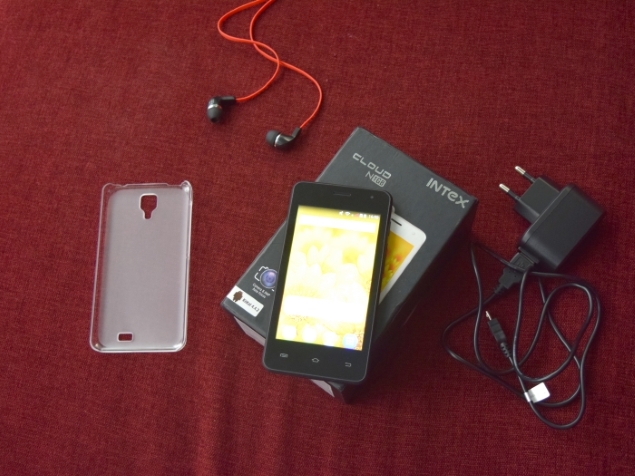 Verdict
It takes a lot to stand out in the increasingly competitive Indian smartphone market, and aggressive pricing is half the battle won before you even consider anything else. The Intex Cloud N is a well-specced device for the price, and seemingly offers some serious bang for the buck. Unfortunately, a lot of this value only looks good on paper, failing to keep up to expectations in practicality.
The Intex Cloud N does not really stand out in any department, offering either average or below-average returns. Critical weaknesses such as the camera quality, performance with video, poor touch response, and below-par battery life undo many of the positive impressions we had when glancing over the specifications sheet and price tag. However, it's still a full-fledged Android smartphone, and could be a good option for first-time smartphone buyers who don't need their devices to do much more than the basics. The device is available on Ebay now.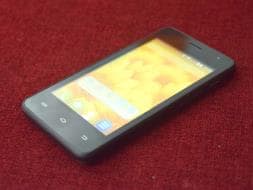 Intex Cloud N in pictures
Affiliate links may be automatically generated - see our ethics statement for details.