It isn't easy to create and promote a whole new smartphone platform. Over 84 percent of smartphones in use today run Android, with iOS a distant second at around 12 percent. That means there's just four percent of the market left for everyone else - including Microsoft, BlackBerry, and anyone optimistic enough to try their luck. We were in fact supposed to have seen a number of upstarts this year: Sailfish OS, Ubuntu Touch and Tizen, to name a few, but none of them has yet materialised in any significant form.
Which is where the Mozilla Foundation comes in. Firefox OS, after a couple of years in the making, is now here in full force. The company made a splash at this year's Mobile World Congress by announcing a $25 smartphone is partnership with a little-known Chinese firm named Spreadtrum. This device has become the basis of both the two Firefox OS devices launched in India this week: the Intex Cloud FX and the Spice Fire One Mi-FX 1.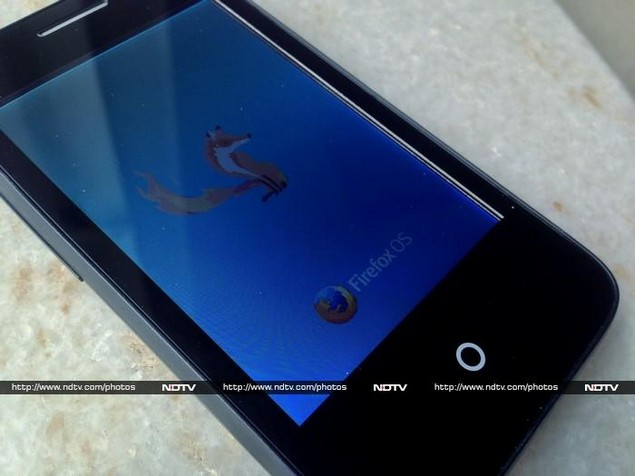 The one thing that sets Mozilla apart from everyone else who has tried and failed at this game is that it is a non-profit organisation. That means it doesn't have the same concerns and motivations as everyone else, which not only reduces costs and attracts partners, but also allows the organisation to push for open standards.
With its ultra-low-cost strategy in India, Mozilla clearly isn't competing with the heavyweights. It has its sights locked on the crucial first-time smartphone buyer who is either upgrading from a simple candybar phone or has never owned a mobile phone at all.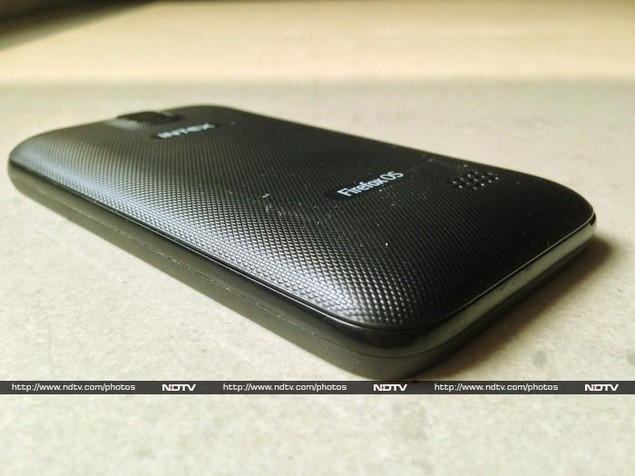 Look and feel
The Intex Cloud FX is Firefox OS's first launch vehicle in India. This is pretty much as basic as a phone can get, which is no surprise. The device is small by today's standards and feels a lot like many of the earliest all-touch phones did, the better part of a decade ago. It's easy to hold, and Intex has used a textured rear panel for even more grip.
This is pretty much as simple as a touchscreen phone can get. There's a lot of plastic surrounding the screen, including a very thick "chin" which is broken up by the lone capacitive navigation button. Mozilla has chosen a simple circle for its Home button icon and all other interaction is carried out using on-screen controls - more in line with iOS than Android.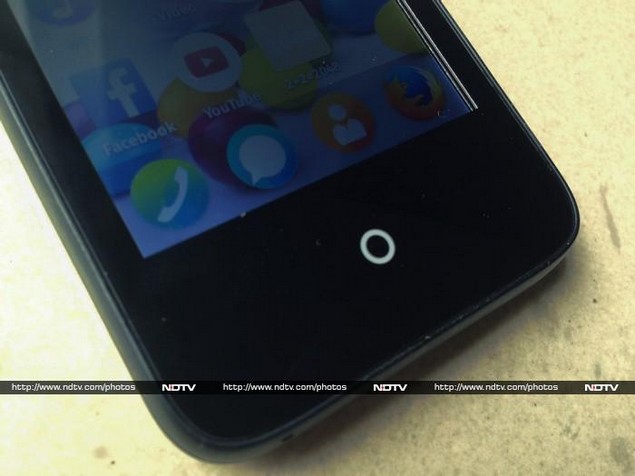 The power button and headset jack are on the top, though the Micro-USB port is on the left. There's nothing on the back apart from the camera lens, speaker holes, Intex logo and Firefox OS branding. The two SIM slots and the microSD card slot are beneath the removable battery. It isn't hard at all to peel off the rear panel and get to them.
The Cloud FX is clearly a budget plastic phone, but it feels well-constructed and sturdy enough to withstand a few knocks. It could pass off as being in the same price league as the Motorola Moto E (Review | Pictures) which costs over three times as much.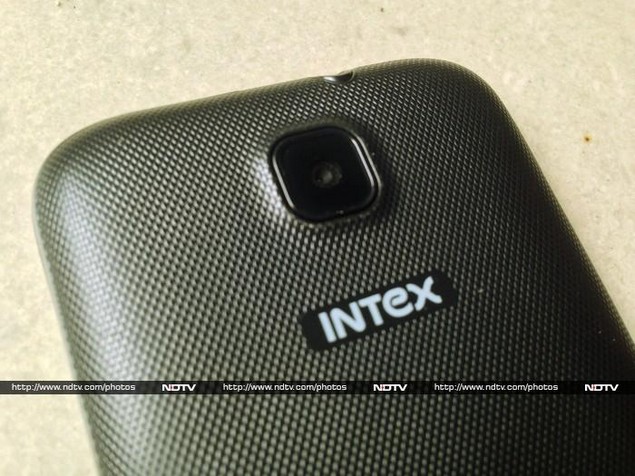 Specifications
Just how low can a manufacturer go? The Intex Cloud FX's specifications are so meagre that we have to admire the fact a full-fledged mobile OS can actually run on such a device. For starters, the processor is a poky 1GHz single-core ARM Cortex-A5 derivative designed by Spreadtrum. At least there's an integrated Mali-400 GPU for graphics. There's a paltry 128MB of RAM, which is a quarter of what we would consider the barest of bare minimums for a respectable budget Android device.
The Cloud FX has a 3.5-inch 320x480-pixel screen which might also sound laughable, till you remember that this is the exact size and density that Apple used on the original iPhone and its successors until the iPhone 4 came along in 2010, but in terms of quality there's no comparison at all between these devices.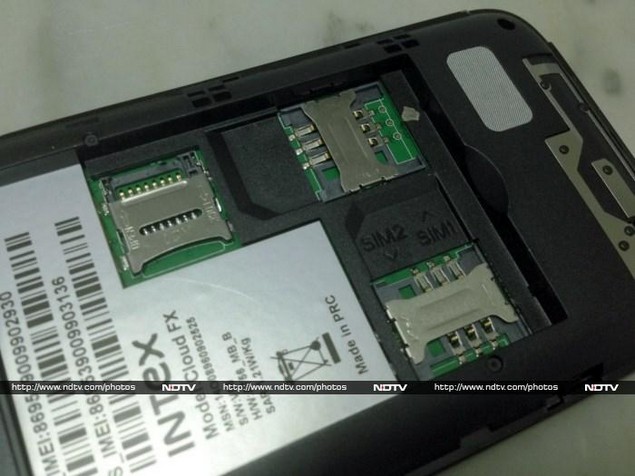 Intex's spec sheet lists 256MB of internal storage space, but it's divided into dedicated areas for apps, documents and the OS itself. Only 46MB of space is exposed to the user for documents - including photos taken with the phone itself - which means you'll definitely need a microSD card right from day one.
The 2-megapixel camera is about all we can expect at this price level, and there's no flash. There is Wi-Fi and Bluetooth (versions unspecified) but no ambient light sensor or anything of the sort. Don't expect 3G data - you're limited to EDGE speeds when not in range of a Wi-Fi hotspot.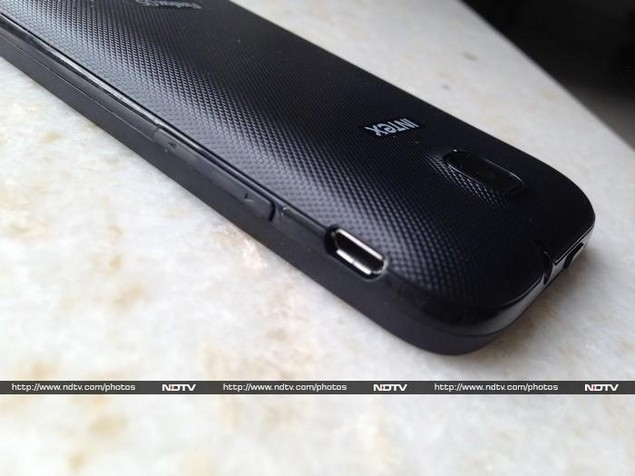 Software
Of course the main attraction here is Firefox OS, and we're counting on it to be optimised enough to make run well on the feeble hardware. In terms of its look and feel, Firefox OS isn't too far removed from Android or iOS. There's a familiar grid of app icons, and most parts of the interface are predictable. You can pull down from the top of the screen to show a notification shade (with quick shortcuts); there's a search bar on the first menu page, you can tap and hold any icon to reorder it or delete it, you can get to the camera from the lockscreen, and there are apps for most common purposes.
A few things are unique though - not all the icons represent apps which are installed on the phone. That's probably a good thing considering the severe lack of available storage space, but it also means you're dependent on an Internet connection (2G at that) for a lot of things.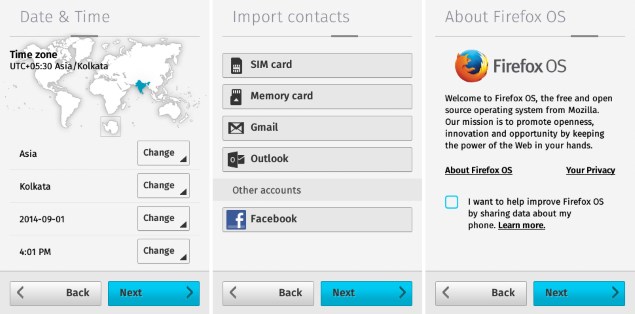 The first menu screen has four circular icons for "Smart collections" which act somewhat like folders. They can contain regular apps as well as Web shortcuts. There are four collections by default - Social, Games, Music and Entertainment. You'll find dozens of popular websites and services here - just keep scrolling to see more. There are big names from the global and local scenes including Hungama, Miss Malini, Soundcloud, Entertainment Weekly, Spotify, Grooveshark, Gaana, Rotten Tomatoes, IMDb, ScoopWhoop, TMZ, LinkedIn, OKCupid, Flickr, Reddit, and Tetris. Long-tap any blank area on the screen to choose from more possible Smart Collections such as Music, Tech, Bollywood, Politics, Religion, News, Outdoors, DIY, Cricket, and loads more. You can pin individual sites to the top of the list, but you can't reorder or remove ones you don't want to see.
There's also an app store for regular apps, called the Firefox Marketplace. Interestingly, you don't need an account or email address in order to download apps. This is convenient in the short term, but it also means you can't sync across multiple devices or set up a new phone with your chosen apps quickly. There are quite a few big names here, but not quite as many as we would have liked. You'll find Facebook, ESPN, Box, Wikipedia, Bing, Twitter, Soundcloud and many others in the Marketplace. Whatsapp is one of the biggest omissions - experiences with the Nokia X platform indicate that this will be a major obstacle for Mozilla to overcome.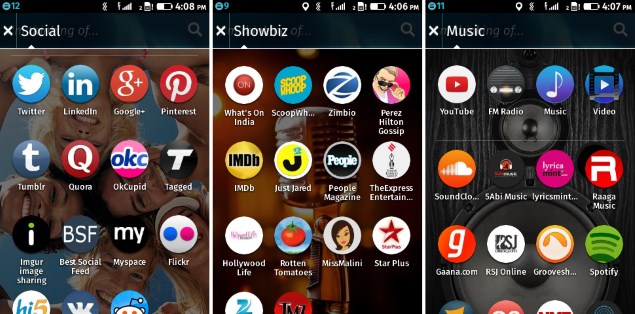 Our Cloud FX unit came with an instant messaging app called ConnectA2 preloaded, which claimed to offer "experimental" interoperability with Whatsapp but failed to let us even create an account when we tried it. At least the Marketplace apps and games work when there is no Internet connection - the Collections simply fail to load, and all you'll see is a blank screen.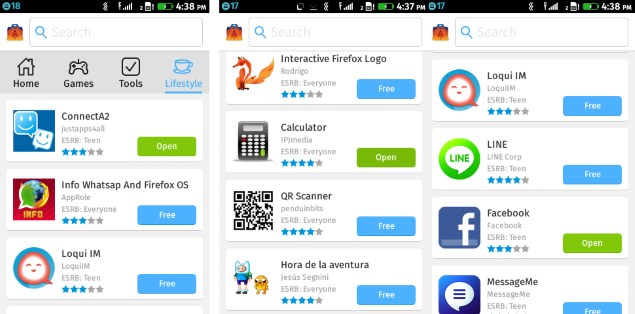 Mozilla has done a decent job with the default apps. There's a clock, calendar, FM radio, data usage tracker, file manager, audio player, video player, email client, and of course the Firefox browser. They're consistent and easy to use, even if not exactly as feature-rich as their Android or iOS counterparts. Oddly, there's no calculator app, voice recorder, note taker or weather app though all of these can be found in the Marketplace. The Settings app is laid out very much like Android's.
The search bar on the first menu page behaves a little unconventionally. It prompts you with "I'm thinking of...", and when you type anything in, it shows a sheet of icons representing sites or apps that might have an answer for you. For example, you could search for "cake" or "Guardians of the Galaxy", and you'll see results such as Google Maps, YouTube, Yellow Pages, Sanjeev Kapoor and About.com, or IMDb, Twitter, eBay and Desimartini respectively. Note that you don't see individual page or post results, only pointers to entire sites. Tapping each "result" will perform your search again using that respective site or service's own search feature.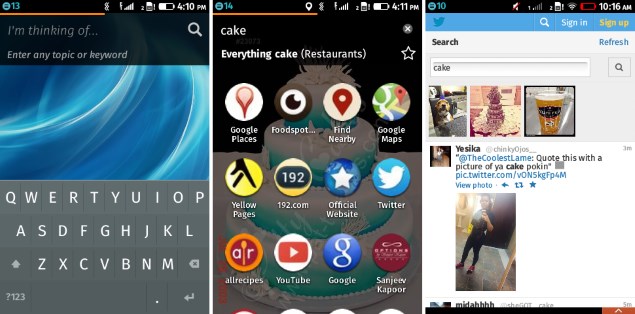 We found Firefox OS to be very user-friendly and polished, although the Intex Cloud FX itself is generally not a very slick device thanks to its weak hardware. There are still plenty of places where Mozilla can improve. For example the keyboard is extremely fussy - you have to hunt and peck each letter you type to make sure you've tapped exactly the right spot. There's no error correction, and the phone's glacial touch recognition speed is frustrating to say the least. The letters are always shown in uppercase and there's no indication of when the Shift key is engaged - this makes typing passwords especially painful.
Performance
Most of the time, the Intex Cloud FX is easy to use and in fact, the menus are surprisingly responsive. There is definitely lag when flipping through the menu and launching apps, but not more so than on budget Android phones (which in this case would cost over twice as much). However, anything that taxes the device even a little will result in agonising slowdowns and delayed response to touch input. Scrolling through the Marketplace, for example, can be quite painful because not only do you not know if it has recognised a tap, but if you wind up tapping on something inadvertently, it will take an age to get back to where you were in the list.
Switching between open tabs in the browser can take upwards of 15 seconds, and trying to read heavy responsive Web pages feels like wading through molasses. When the device is stressed, flicks to scroll are sometimes interpreted as taps to click. This is more of a problem with the hardware than with the software - in our testing it seemed as though the Cloud FX supports only single-finger touch input.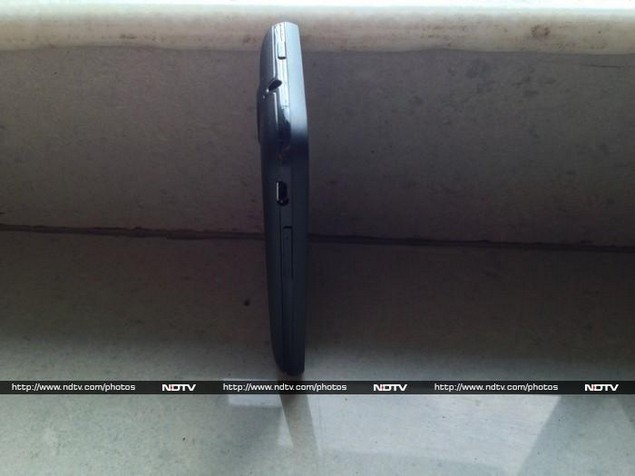 We tried a few simple games. A simple 2048 clone ran pretty well, though it looked almost like plain text. Another game from the Marketplace called Tower Jelly was a simple stacking puzzle, but with a bit of graphical flourish - the game's mechanic requires a precise timing of taps, which made it very difficult to play.
Videos of any resolution higher than 480p weren't even recognised by the built-in player. Our 240p and 480p test clips played with a tiny bit of lag, but we noticed that the phone heated up so much that it was slightly uncomfortable to hold.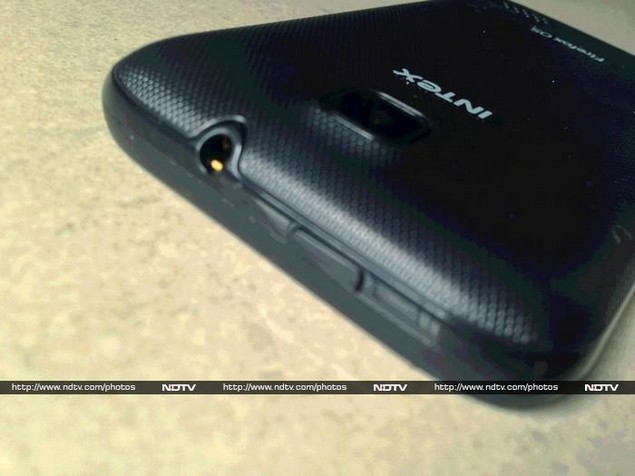 The only formal benchmark in our suite that would even run on this device was the browser-based SunSpider test. The time of 6997ms was nearly five times longer than that of the Asus Zenfone 4 (Review | Pictures) one of our current favourite budget Android devices right now. This doesn't affect real-world usability; in fact it's almost impressive to think about how light the OS must be in order to run on hardware that produces such a stunningly low score.
This is also when the abysmal quality of the screen and speaker really became evident. Viewing angles are simply awful - colours are almost completely inverted or washed out unless you look at the screen straight on. Brightness is inadequate and there's no automatic adjustment. The speaker tears at every volume level, and sound is just screechy and distorted. The bundled headset is not much better.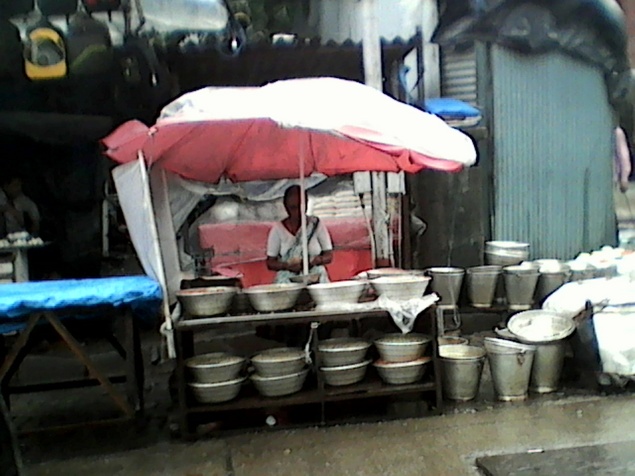 (Click to see full size)
The phone's camera is also mostly awful - we can understand that a camera is a huge draw for smartphone buyers, but it's of such limited use that we wish Intex had just dispensed with it and shaved another Rs. 100-200 off the device's price. The camera app is so basic that you can only switch between still and video - there is absolutely no other control. The Cloud FX has a fixed-focus lens, so details are suppressed and sharpness suffers. You'll have to deal with significant shutter lag and stand really still to avoid blurring. Don't bother trying to take pictures of anything other than close-up subjects, and that too only in bright daylight.
We weren't too pleased with the device's battery life either. In informal usage over the course of a week, we found that the phone lasted relatively well on standby but could not really handle any multimedia or Web usage without draining rapidly. We were also shocked to see how long it took to charge, till we realised that Intex has shipped a ridiculously underpowered 500mA USB adapter in the box. Swapping it for any common 1000-2000mA charger took care of that little problem.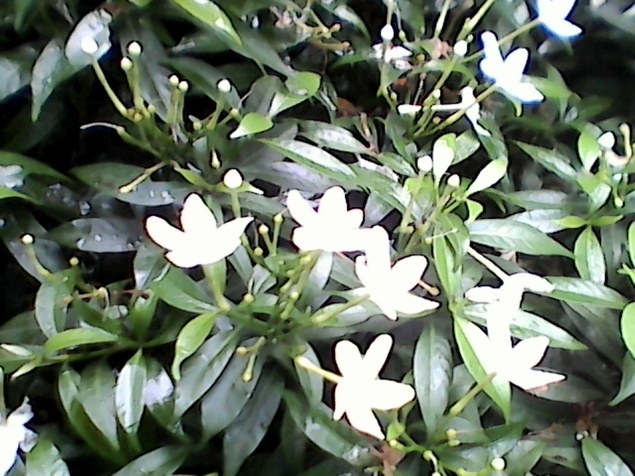 (Click to see full size)

Verdict
Firefox OS is a well-built, well-designed platform, but then we can say the same about so many others as well. The one thing it has going for it right now is that devices based on it can undercut even the cheapest Android phones, thus creating a whole new market for itself and avoiding direct competition. Even Nokia's Asha pseudo-smartphones can't quite reach this level of affordability. First-time users aren't likely to have very high expectations either.
That could also work against the Intex Cloud FX, though. With such weak hardware, it will be easy for people to get frustrated and give up on the idea of such a cheap smartphone altogether. If even basic text input is so difficult (and that's not even with language localisation) and essential apps are missing, what's the point of calling the phone "smart"? Given a choice between saving a thousand rupees and getting a much more usable device, most people would eventually gravitate towards the better device.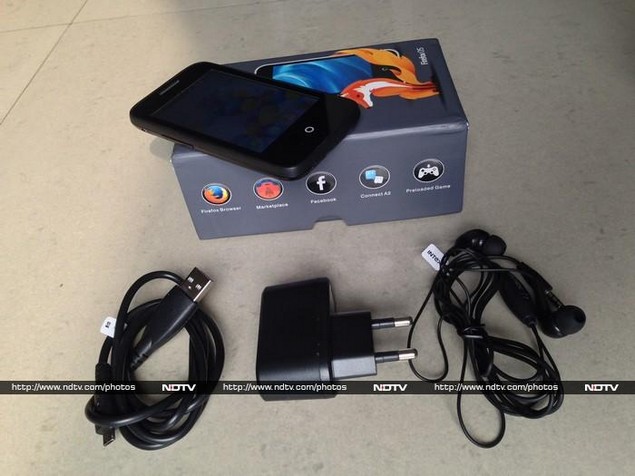 Another problem is the concept of Web apps. With cellular data speeds capped at 2G levels, we can't even imagine that a device such as the Cloud FX will somehow encourage mass adoption of mobile Internet connectivity. Users are just far more likely to become frustrated and upgrade away from the platform.
All things considered, we do think that Firefox OS has a solid chance of succeeding in India, and that the Intex Cloud FX is a great start. With a bit of momentum, device manufacturers might even be able to take a chance on devices that compete more evenly with the current Android bottom-end. Competition can only be a good thing for the market.

Intex Cloud FX in pictures