The name InFocus might ring a bell, as sure enough, you would have seen at least one of its projectors in offices or in tech magazines by now. It's an American company that's well known for video and communications devices, and like most, has branched out into producing smartphones as well. Its latest flagship, the M812,
launched this week
along with two more handsets. We'll be putting it through the grind today to see if it's worth your time and money.
Look and feel
The InFocus M812 is the successor to the M810, which the company launched this July. The new smartphone ditches the glass back of the M810 for a unibody aluminium chassis. The result is quite brilliant as the phone feels sturdy and very premium. On one hand, it looks very similar to the Apple iPhone 6 (Review | Pictures), which is not necessarily a bad thing. It's not surprising at all when you consider the original device manufacturer (ODM) for the phone is Foxconn. To avoid getting in hot water with the Californian tech giant, InFocus has added some design elements such as a novelty 4G logo on the back, and positioned the camera module in the center.

It's a Dual-SIM phone and both slots sit on the right side. The SIM1 slot accepts a Micro-SIM but the second slot is a hybrid which will either hold a Nano-SIM or a microSD card. You're more likely to use the second slot for storage since there's only 16GB onboard. This isn't a big deal if you aren't planning on using two SIMs but if you are, then you'll be disappointed. There's also a notification LED hidden within the earpiece grille.
The power and volume buttons are on the left, which isn't the most convenient of places. We would have liked it if the power button had been on the opposite side which is much more common. The 3.5mm headphone socket sits on the top while the Micro-USB port and speaker grille are on the bottom.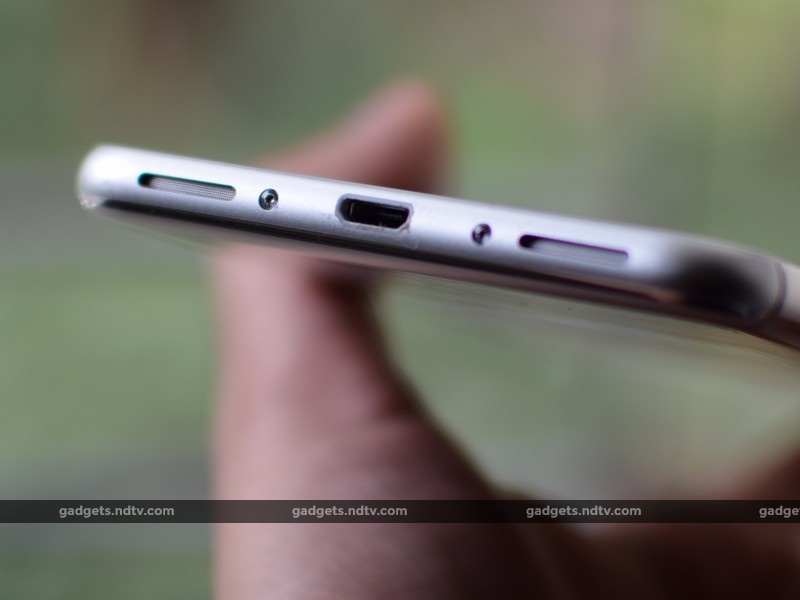 Around the back, we have the 13-meagpixel camera sensor, dual-LED flash unit, and the InFocus logo in the middle. There's a sticker below this with the IMEI number and other details which is quite an eyesore and ruins the otherwise sleek look. The one on our unit started peeling from the edges within days, which is not a good feeling when you hold the phone. There's a very prominent 4G logo just below it, highlighting the phone's LTE capability.

Our review unit didn't come with any accessories but you will get a headset, charger, cable and the manual in the retail box. Overall, the InFocus M812 is a very striking phone to look at, backed by superb build quality. It's fairly slim at 7.38mm, but a bit on the heavier side. The smooth aluminium finish also makes a phone a bit slippery.
Specifications and software
The InFocus M812 is well kitted-out internally. You get a quad-core Snapdragon 801 SoC, 3GB of RAM, 16GB of onboard storage, 4G LTE (for India too), Wi-Fi b/g/n/ac, Bluetooth 4.0, FM Radio and USB OTG. Out of the two SIM slots, only SIM 1 supports LTE/3G connectivity while SIM2 is restricted to 2G. The microSD card slot accepts capacities of up to 128GB. The phone also has all the usual sensors including a proximity sensor, an accelerometer, a compass, a magnetic sensor and a gyroscope.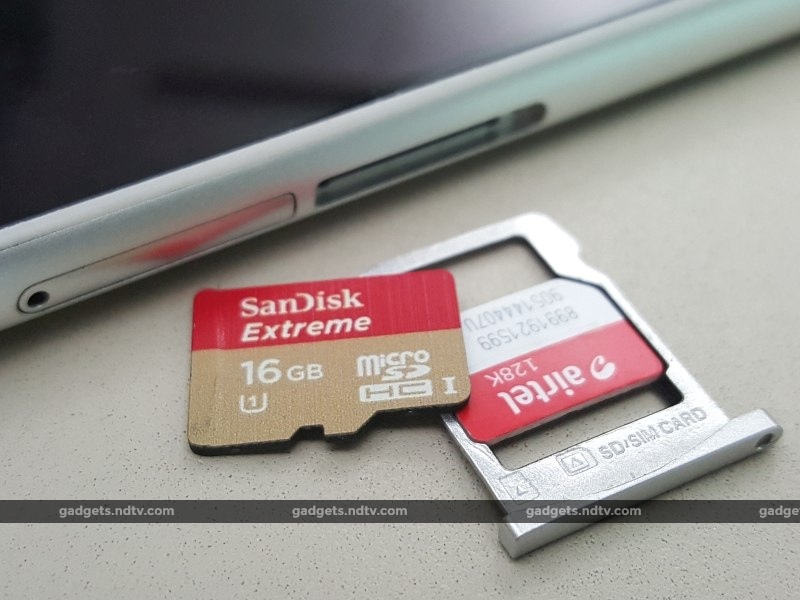 The phone comes with Android 5.0.2 along with a skin called InLife UI 2.0, which is highly customisable. Long-pressing the home screen lets you choose between a simplified layout - where there's no app drawer - or the traditional setup. You can also toggle the ability to access the notification shade by swiping down anywhere on the homescreen. This is very useful on a 5.5-inch display.

The Display sub-menu in the settings app now has an option to enable a blue light filter. This lets you make the display's colour balance much warmer, which can help prevent eye strain over time. It's a very helpful feature, especially if you use your phone to read eBooks a lot. The M812 also supports motion gestures such as turning the phone over to mute a call or answering a call directly when you lift the phone to your ear.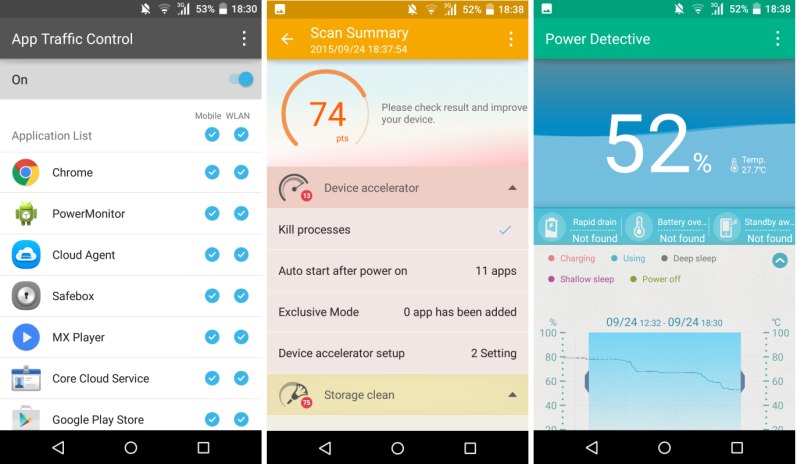 InFocuspreloads many apps which could help you with productivity and getting more standby time from the phone. The Backup tool lets you back up or restore data and apps, App Traffic Controls lets you set which apps can send data over 3G or Wi-Fi. Mobile Assistant lets your know how many junk files can be cleaned and which apps are hogging the most resources. Power Detective gives you an in-depth look at your battery usage statistics. Other apps include WPS Office, Safebox (to lock apps and files), the usual suite of Google apps. The interface is quite responsive and uses up around 850MB of RAM, leaving you with 1.5GB free on average.
Performance
The 5.5-inch HD IPS display packs in a 1080x1920-pixel resolution and Corning's Gorilla Glass 3 for added protection. Images appear sharp and vivid and the brightness levels are very good for indoor use, although the screen tends to wash out slightly under direct sunlight. Call quality is also good and the phone latched on to 4G networks wherever available.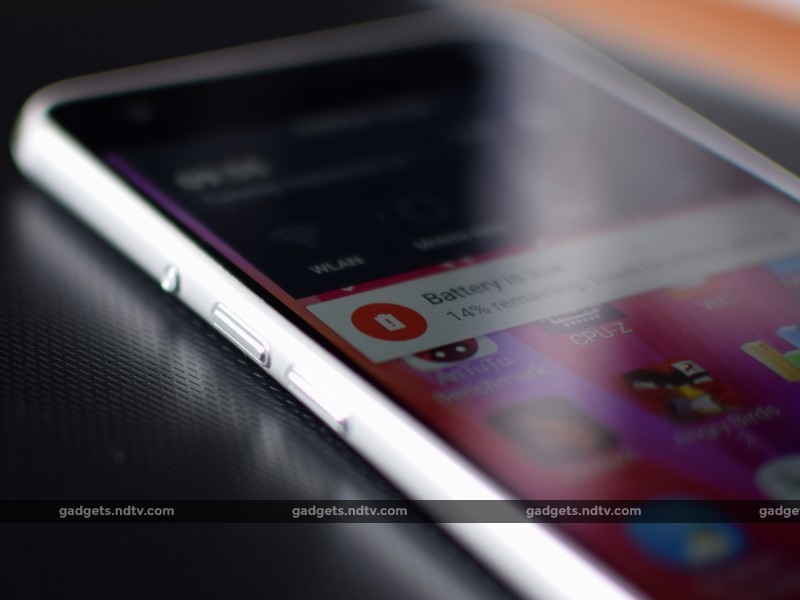 InFocus has added a feature called 'NXP Smart Amp' to boost the audio levels. This only works with the internal speaker however, and not the headphones. You can toggle this feature from the notifications shade. Enabling it amplifies the mid and low-range frequencies, but audio tends to distort at high volumes.
Media playback performance is very good, as the M812 handled our high bit-rate test file and other 1080p videos with ease. We found the audio quality to be very good, though we used our own reference earphones since no headset was included with our review unit. The phone didn't heat up much with ordinary usage despite its all-aluminium body, but it did get hot while gaming.

Coming to the benchmarks, the InFocus M812 scored 22,302 in Quadrant and 17,635 in 3DMark IceStorm Unlimited. For some reason, AnTuTu kept causing the phone to shut down mid-way through so we couldn't get a score. That doesn't bode well for high-performance apps, but it could also be an issue with our review unit. Overall performance is good, just as you'd expect from the Snapdragon 801 chip, but we're left a little unsure about the long-term prospects of using this phone, considering that AnTuTu has run perfectly fine for us on hundreds of other devices so far.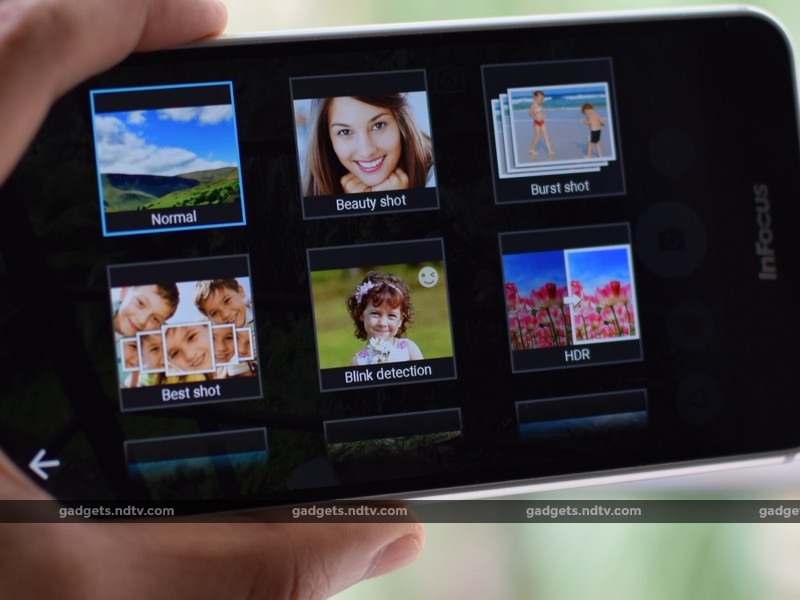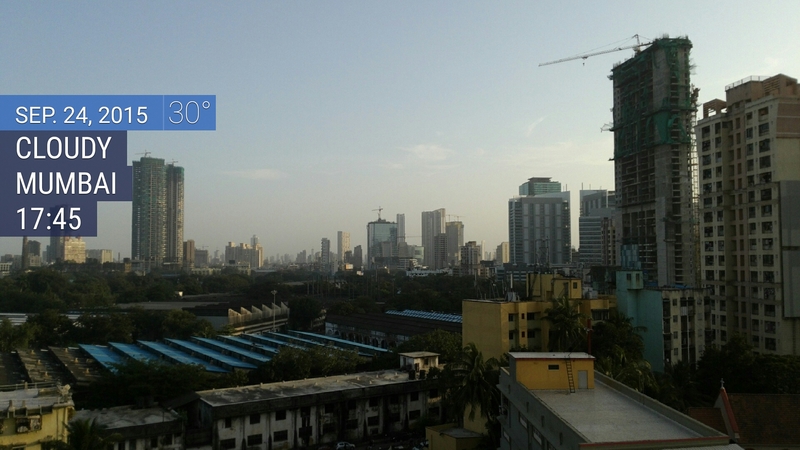 The 13-megapixel rear camera does a good job at close up shots, with decent amount of depth of field. Landscapes pictures are also good, but details aren't very distinct if you zoom in. The app interface is designed well and is easy to use. You have a Mode button, which lets you change the shooting mode. Apart from the usual suspects, you also get one called Watermark, which adds a watermark to your image with the date, time location and weather information. You can choose from nine different styles.

You also get options to change the ISO, exposure, shutter sound, and filters, all of which can easily be accessed from a vertical carousel on the left. Low-light pictures are good but with some noise peppered in the background. The dual-LED flash does a decent job of lighting close-up shots evenly.
Video recording is also handled well, with a steady framerate. You can choose slow motion video, which limits the resolution to 480p. The front-facing 8-megapixel camera is very adept at capturing detailed selfies, partly thanks to the large f/1.8 aperture.
(Click to see full-size images)

The InFocus M812 packs in a 2900mAh battery which lasted for 11 hours and 48 minutes in our video loop test, which is respectable. With regular usage, you can easily go a little more than a day before you'll need to charge the phone.
Verdict
The InFocus M812 will go on sale for Rs 19,999 from October 1 exclusively on Snapdeal, though registrations have already begun. In this price range, InFocus has their work cut out for them as they're up against the formidable Motorola Moto X Play which has proven to be the phone to buy for under Rs 20,000 right now. The M812 will be a tough sell at its current price for this reason alone.
Overall, InFocus has done a good job with the design and performance of the M812 and if priced a little lower, could be a solid contender. The build quality and finish is very good and it doesn't hurt that it looks Apple-ish, which we're guessing will appeal to many people. The overall performance of the camera, processor and battery are good too. The blue light filter feature is another feather in the M812's hat. The one major issue we have is that it's not a true Dual-SIM phone so if this is on the top of your list then you'll be torn between having to use a second SIM and a microSD card.

An all-metal phone is tough find in this price segment, which is where the M812 has a unique advantage. However, when you factor in other things such as brand value, timely software updates and long-term support, it's hard for a consumer not to go with the tried and tested names in the industry.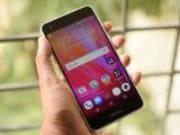 InFocus M812 in pictures