InFocus has been churning out new models at a steady pace, and even though its publicity is relatively low key, the products themselves have been consistently good performers. Like most new brands, InFocus concentrates only on the low-end and mid-range markets, where competition is the fiercest right now. Just recently, we reviewed the low-cost
Bingo 21
(
Review
|
Pictures
), and now we've got our hands on another new model, the
Bingo 50
.
The company is branding these models "phones for fun", and they are targeted at entry-level buyers. However, the Bingo 50 has little in common with the Bingo 21, so we're going to look at it with fresh eyes.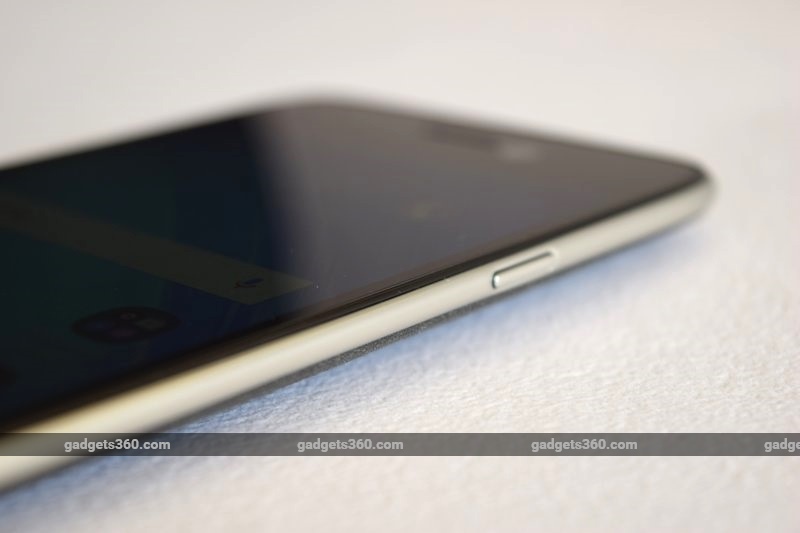 Look and feel
The Bingo 50 looks nothing at all like its younger sibling, the colourful Bingo 21. In fact, it has basically the same body as the older InFocus M350, with the same tall body, curved back and matte metal sides. Even the placement and shape of the cameras, speakers and buttons is identical.
It's a good-looking phone, but it feels a little bulky especially because of the thick panels above and below the screen. The front camera and earpiece are especially prominent, and there's a status LED in the upper left corner that you'll only see when it's lit up. A large InFocus logo is centred below the screen.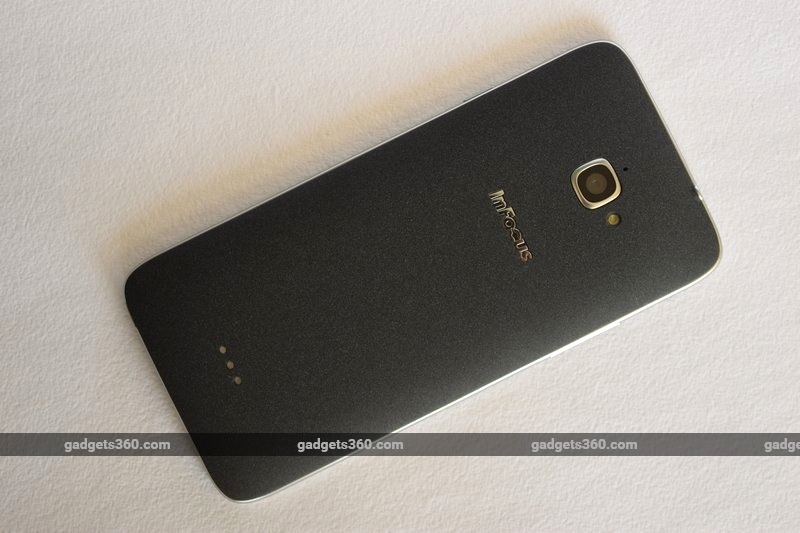 The Bingo 50 is available with two different rear covers, one which has a fake leather texture and one with the same kind of sandpaper finish that we first saw on the back of the OnePlus One (Review | Pictures). Our review unit was the latter, which we hated with the OnePlus One and still do now, but of course your mileage may vary.You'll also find that this surface picks up pocket lint and dust very easily.
The camera lens, flash and mic are arranged around the upper half of the rear. The three holes towards the bottom look like some kind of an accessory connector but are actually for the speaker. The rear panel pops off with relatively little effort, but putting it back on is a pain because all the little clips around the edges don't snap back into place very easily. You'll find two Micro-SIM slots and an independent microSD slot under the cover. The battery is visible, but not removable.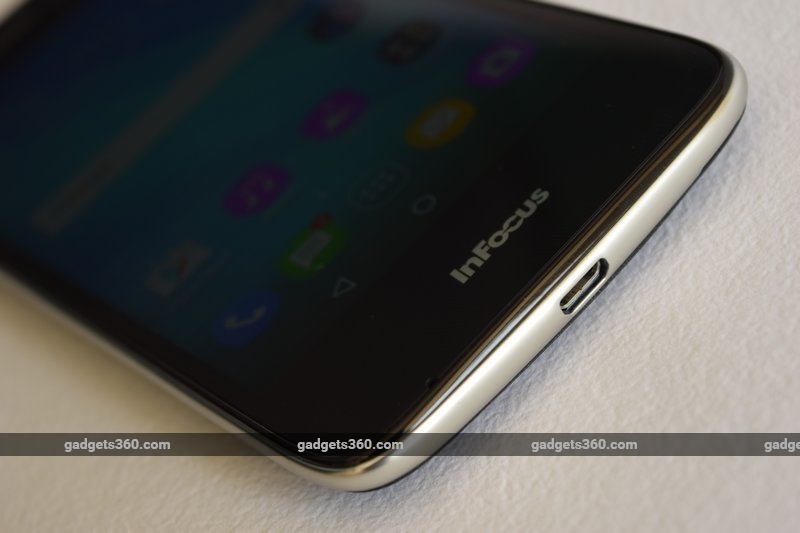 Had it not been for the sandpaper finish, this phone would have been very comfortable to hold and use. The curves remind us slightly of Motorola's recent designs, and while it isn't exactly light at 152g, weight is nicely balanced. The only real problem is that the elongated shape makes it a little difficult to reach all corners of the screen when using it with one hand.

Specifications
As expected, the nameless "quad-core 1.3GHz" processor that InFocus describes is a standard MediaTek MT6735, which is right at home in this price range. It isn't a powerhouse by any means, but should be enough for day-to-day tasks. There's also 3GB of RAM and 16GB of storage, with the option to add up to 64GB more using a microSD card. 4G is supported on bands 3 and 40, which should cover most current Indian networks.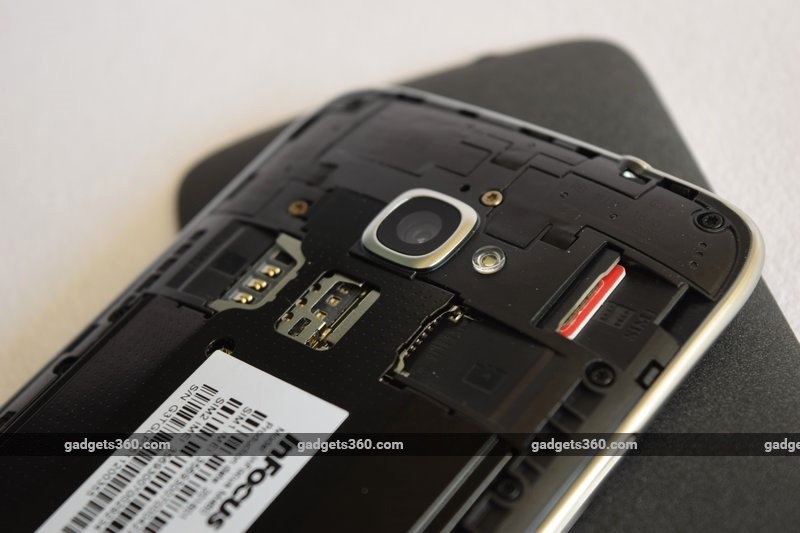 The screen measures 5 inches diagonally and has a resolution of 720x1280. You also get Wi-Fi b/g/n, Bluetooth 4.1, A-GPS, and USB-OTG. The battery capacity is 2500mAh which seems a bit low considering this phone's bulk.
InFocus says camera quality is one of its biggest differentiators as a brand, and to that end the Bingo 50 has 8-megapixel cameras both on the back and on the front. Moreover, they both use the same sensor and feature f/2.2 aperture ratings. We're surprised that there isn't a flash to go with such an ambitious front camera, but we hope that image quality will make up for that.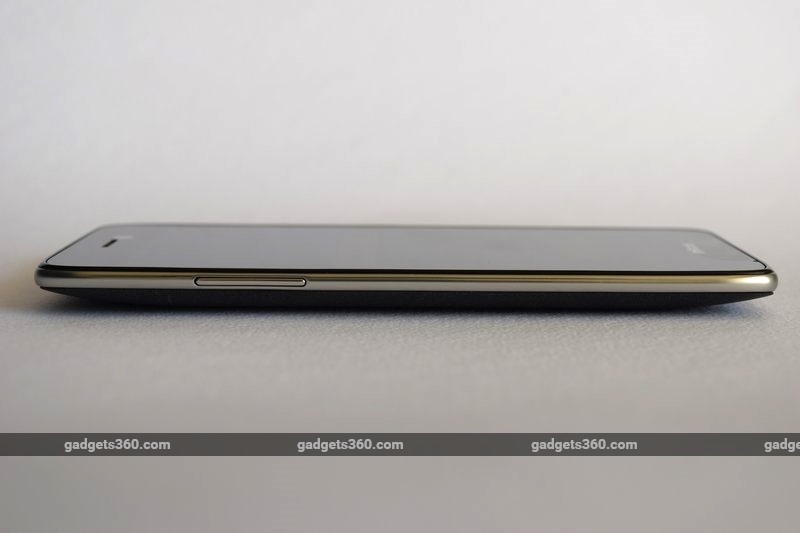 However, what we found most interesting is the fact that this phone is one of the very few that comes with Android 6.0 up and running. We're happy to see that InFocus is being a little proactive, especially since very few companies even commit to releasing updates post launch. On the other hand, InFocus has saddled the Bingo 50 with its own InLife UI 2.0 which we found to be a lot less polished than the stock Android interface. A lot of Marshmallow's visual improvements are lost.
We aren't fans of the scribble-styled default icons or the other available themes. The app drawer and homescreens have additional functionality which you might like if you like customising everything about your phone, including the ability to turn to a single-layered UI and rearrange the on-screen Android navigation buttons. There's also an EZ Launcher which gives you a simplified interface suitable for first-time users, and a SuperPowerSaving launcher which reduces functionality and displays everything in monochrome to help you save power.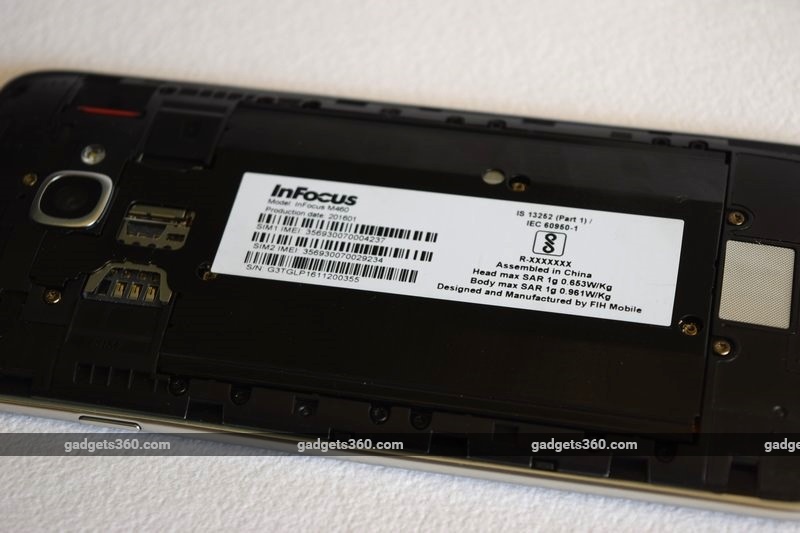 We noticed that the SuperPowerSaving mode has a quirk - when switching out of it, Wi-Fi and cellular data remain disabled, and the preferred network type stays stuck on 2G. We had to dig through the Settings app to set things right, after a little confusion.
InFocus pre-loads some potentially useful apps: Mobile Assistant lets you manage memory usage and check app permissions; Power Detective shows which apps and features are draining your battery; App Traffic Control lets you prevent individual apps from using Wi-Fi and/or cellular data; and Backup Tool does what its name suggests.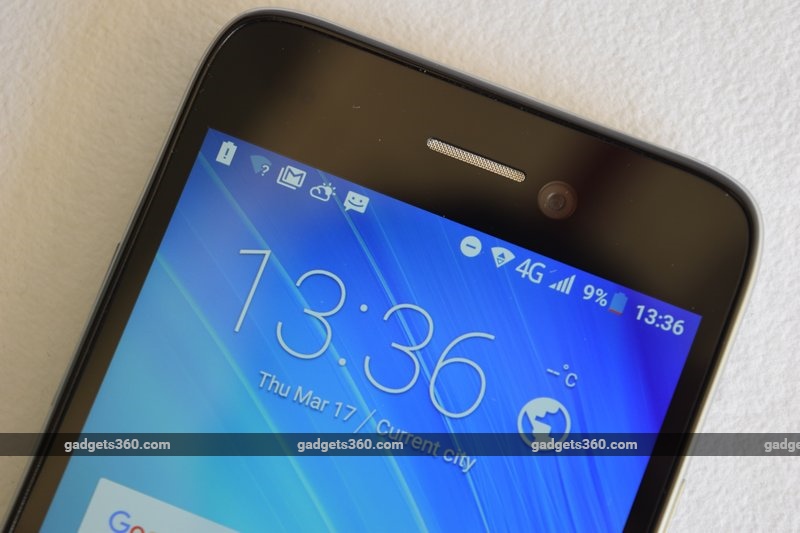 Performance
We were pretty satisfied with our experiences using the Bingo 50. It is identified internally by the model number M460, which solidifies our impression of it as closely related to the M350. As such, we don't know why InFocus has positioned this phone as part of the new Bingo series.
This phone has all the hallmarks of a budget workhorse. It doesn't offer any pathbreaking new features or specifications, but is a solid performer considering its price. The display is bright and vibrant.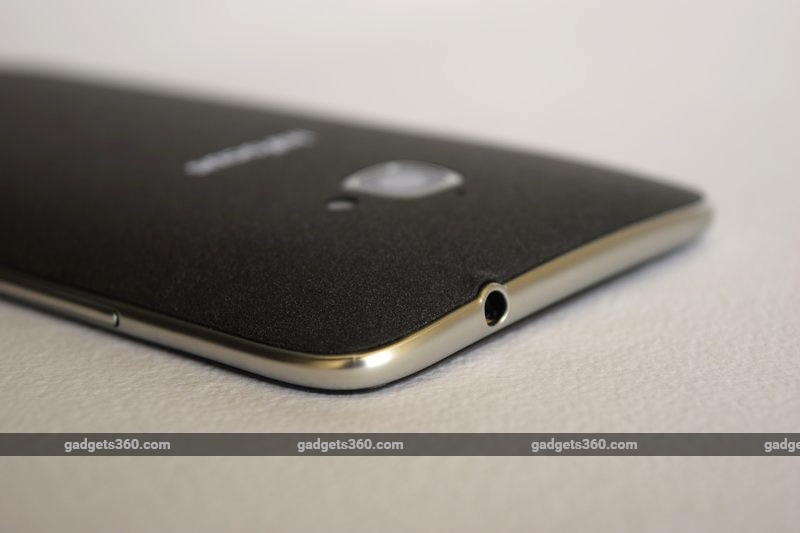 As we expected, the MT6735 processor delivered more on the CPU side and less on the GPU side. There was a bit of lag when loading apps and flicking through the interface on some occasions. We recorded scores of 9,041 and 28,742 in Quadrant and AnTuTu respectively, while 3DMark Ice Storm Extreme gave us 3,122 points and GFXBench returned 15fps. Casual games ran well, and heat was manageable throughout.
The battery lasted 8 hours, 46 minutes in our video loop test. We were able to last through a workday but needed to recharge by late evening when using the phone for casual games and apps that need to use cellular data or Wi-Fi.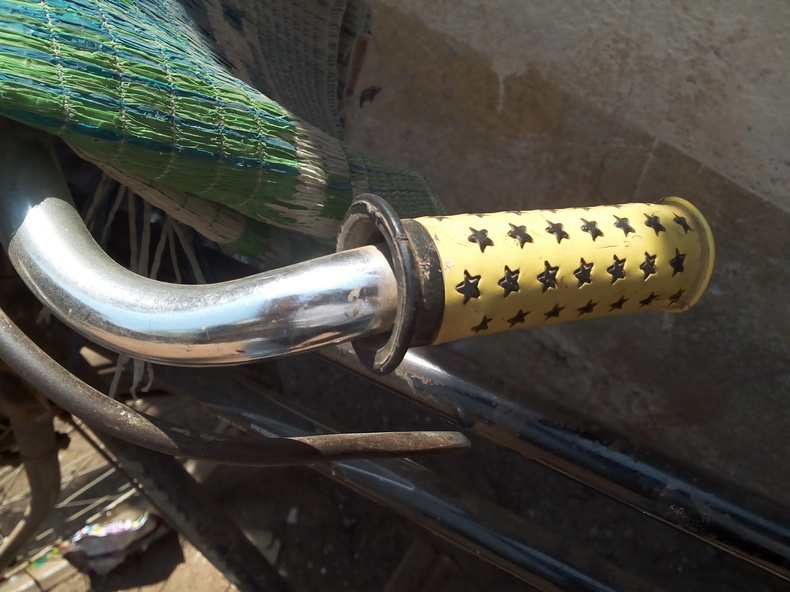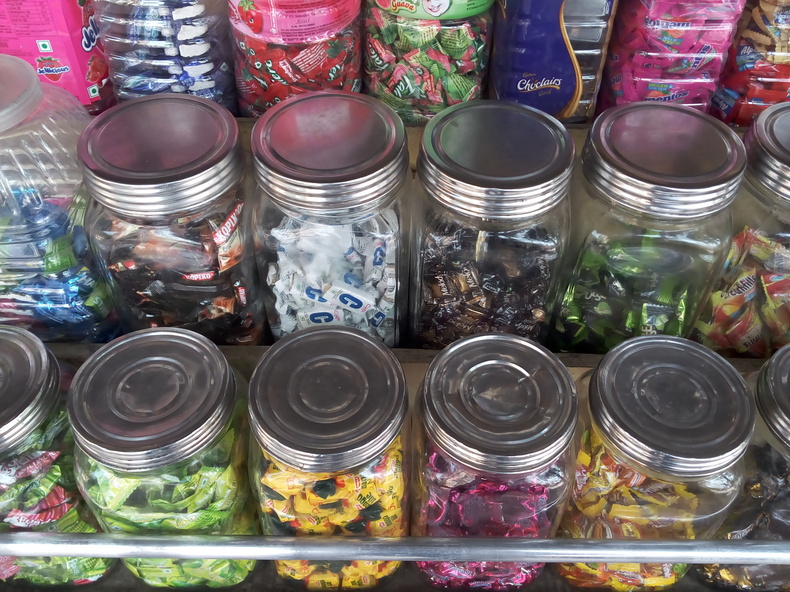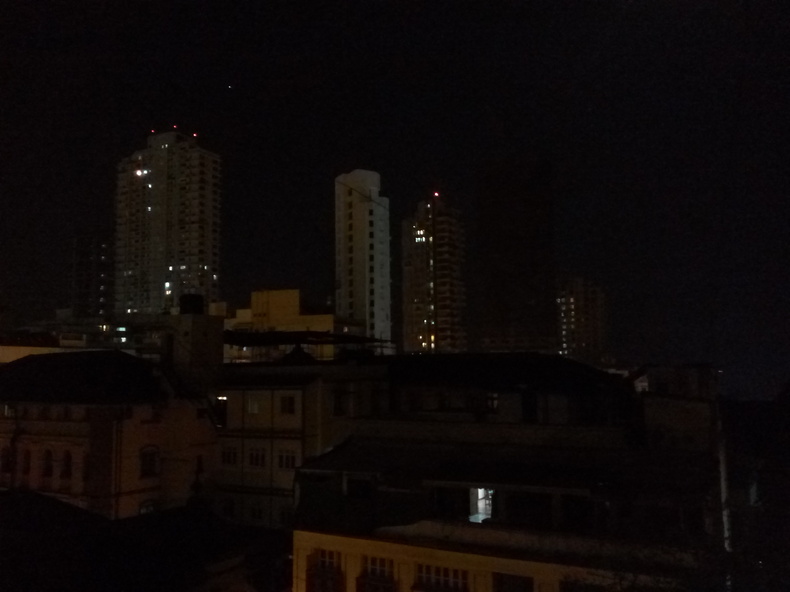 (Tap to see full-sized images)
Camera performance was good for a low-cost phone. Details were reproduced well, although colours were a bit washed out and brightly lit areas tended to get drastically overexposed. We were surprised with the phone's low-light photos, which came out really well. Autofocus took forever to lock and was sometimes totally off, but overall, images came out looking great. Closeups taken under street lamps looked fantastic, and even urban landscapes taken at night were full of detail with very manageable noise levels.
The front camera might have the same 8-megapixel sensor, but quality was noticeably poorer in terms of definition and brightness. Videos can only be taken at 640x480 with the front camera, which is extremely disappointing given the claims of identical sensors for the front and rear. The app is fairly basic, with only Normal and Panorama modes, and a selection of live filters.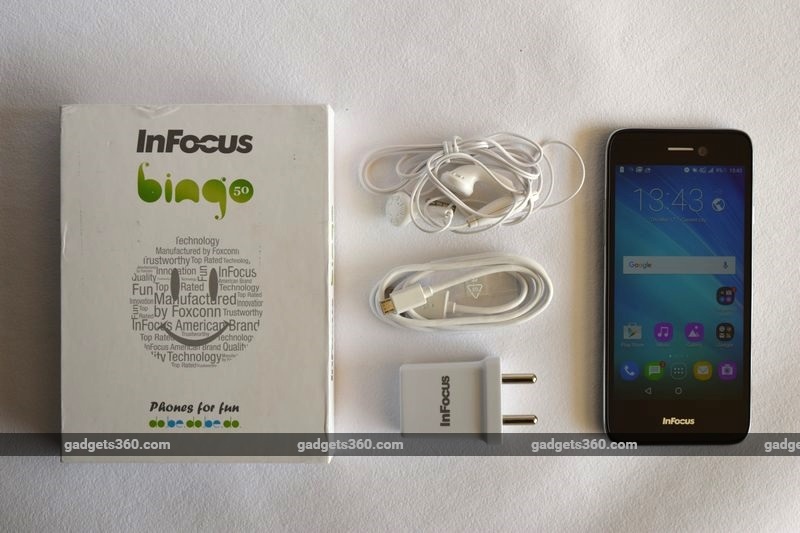 Verdict
The InFocus Bingo 50 might be unglamorous, but it's got pretty much everything you'd want in an entry-level phone, and doesn't make you feel as though you've been scraping the bottom of the barrel. Its rear camera takes some great low-light shots, but in our eyes this phone's best feature is that it runs Android 6.0. If you can live with the somewhat clunky software and lack of bells and whistles, you should certainly give this phone some consideration. However, if your budget can go one step up to the Rs. 10,000 bracket, you'll be able to buy the far more powerful and capable Xiaomi Redmi Note 3, which is frankly unbeatable as things stand right now.