Idea Cellular is primarily a mobile service operator, but it does sell handsets with the intention of promoting 3G data usage In India. There are of course benefits if you're an Idea subscriber, but the phones are not locked to the company's own network and can be bought freely and used by anyone.
We have the new Idea Ultra+ with us for review today. It's a budget-friendly device which should help encourage people to get online and do more than they're used to doing with simple feature phones.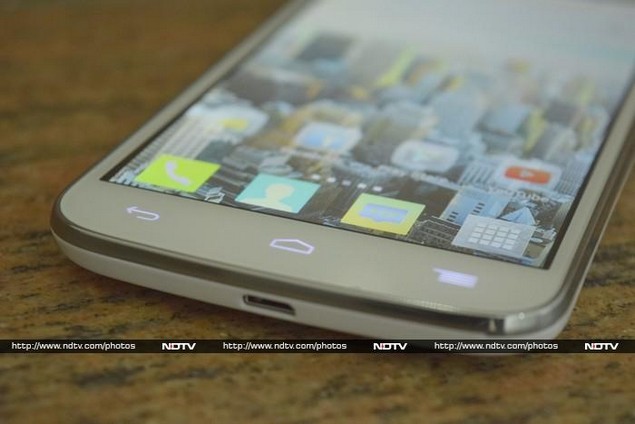 Look and feel
We know by now that pretty much all the phones sold by Indian companies are actually built in China and imported in bulk. Most of the time we don't even bother thinking about where exactly any of these devices came from, but the Ultra+ really seems to want us to know that it's made by TCL, the company that owns and operates the Alcatel brand.
There's no doubt at all that this is a rebadged Alcatel One Touch Pop C7 - Idea isn't even trying to hide it. The OEM's branding can be found on the box, the charger and the battery, and even the protective plastic film over the screen had a huge Alcatel logo printed on it when we first opened the box. The only hint of Idea's involvement is a light grey logo printed on the phone's rear panel.
This isn't a bad thing at all - in fact it gives us a little more reassurance than we've had with other "Indian" phones - but we do wonder why Idea bothered to rename the Pop C7 and market it as its own.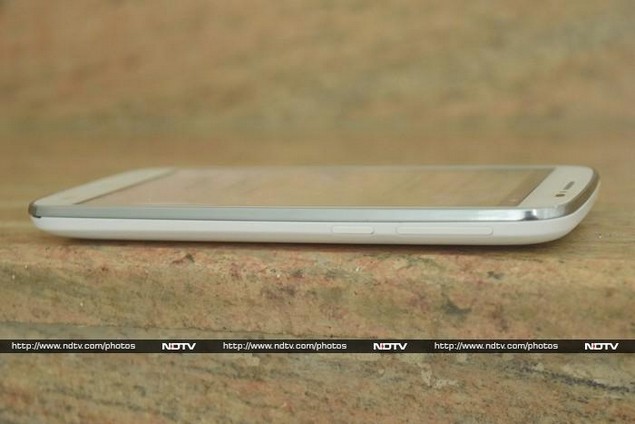 Regardless of Idea's product procurement strategy, the Ultra+ is one of the most blatant Samsung clones we've ever seen. All the hallmarks of the Korean giant's tired formula can be seen here, from the shape and proportions of the device to its shiny silver accents. The only thing missing is a physical Home button, but otherwise it could easily pass off as a Galaxy S III (Review I Pictures) or S4 (Review | Pictures).

The plastic is especially glossy and smooth, although the shape and size of the Ultra+ allow a decent grip. The power and volume buttons are on the right edge, but the power button is just a bit too low to be easily reached with a thumb. The headset socket is on the top, with the Micro-USB port on the bottom.
The camera, flash and speaker grille are the only things visible on the rear. The cover peels off with a little difficulty, and beneath it you can see the neatly laid out slots for two Micro-SIM cards and a microSD card. The battery is removable but you don't have to take it out to swap any of the cards.
There's really nothing that makes the Idea Ultra+ look interesting at all - it's one of the blandest designs we've seen in a long time, and some people might be fine with that. Construction quality is quite good though, and the phone feels solid enough to withstand a few knocks.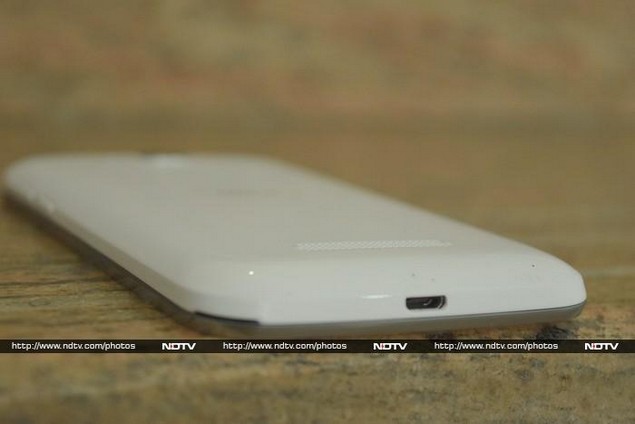 Specifications and software
The Ultra+ is based on the familiar quad-core MediaTek MTK6582, running at 1.3GHz. It has a 5-inch screen with a relatively low resolution of 480x854, which makes things look rather grainy. There's 1GB of RAM and 4GB of storage space, which you can expand by up to 32GB with a microSD card. Bluetooth 4.0 and Wi-Fi b/g/n are supported.
Unfortunately, the Idea Ultra+ is stuck on Android 4.2, which is fairly old at this point. There is quite a bit of customisation which makes things look fresh, but you won't have all the benefits of modern Android unless the company issues an update at some point.
You can jump right into the camera, call and messaging apps from the lockscreen by dragging the unlock icon in different directions, but the icon itself keeps bouncing around within its circle for no reason. The Settings app and the notification shade are lightly skinned, and they actually look quite good. Simple gestures, limited to flipping the phone over to mute it or snooze alarms, are supported. There's a very useful battery saver mode which disables Wi-Fi, Bluetooth, GPS and data syncing except for specific apps that you can whitelistand, as well as an "Ultimate saver" mode, in which only the phone, messaging, calendar, contacts and alarm clock functions work.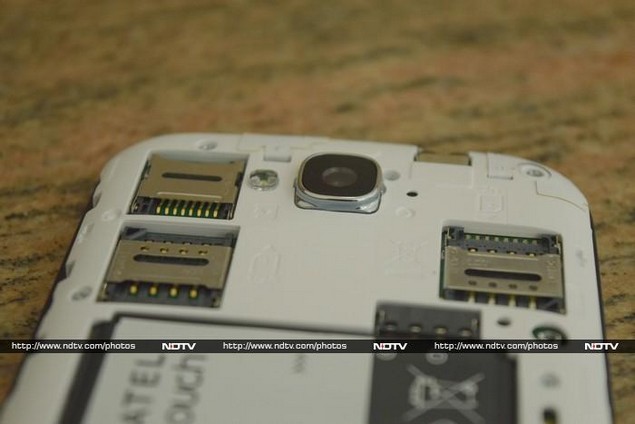 Plenty of apps are preloaded - there's Adobe Reader, AVG Antivirus Pro, Barcode Scanner, Evernote, Facebook, LinkedIn, MobiSystems Office Suite 7, Twitter and WhatsApp. There are also a few simple tools: a currency converter, a notes app, a to-do list, an LED torch, setup wizard, assistants for Wi-Fi direct and tethering, and system update checker. Alcatel's One Touch Center and One Touch Backup apps for wirelessly syncing with a PC and backing up important data are included, along with a whole raft of apps from Idea.
Idea TV is a subscription streaming video service, and one of the benefits of being an Idea subscriber. The app won't even launch if you aren't using an Idea SIM card, so we couldn't test it. IdeaFresh and IdeaMall are just shortcuts to websites for the company's own download sites for wallpapers, games, apps etc. There's even a whole bunch of non-essential Google apps in addition to the usual ones - Chrome, My Tracks, Navigation and Local, to name a few.
Camera
The camera is listed everywhere as an 8-megapixel unit, but Idea's spec sheet notes that this is "after extrapolation". We expected images to come out at that size, but they are captured at a resolution of 2560x1440, which works out to a little under four megapixels.
The camera app is quite neat, especially the settings dialog which floats over the viewfinder area and offers quick access to settings. You can only choose between "small" and "large" to determine picture size, and we had it set to "large".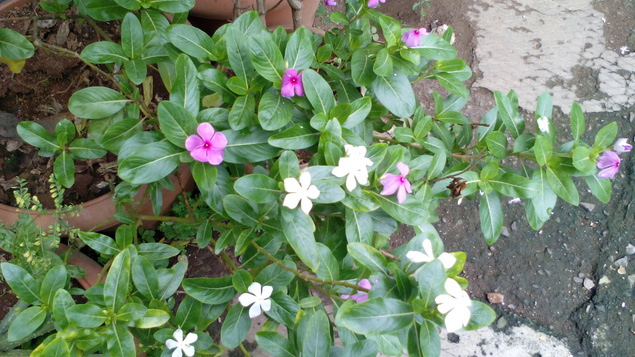 (Click to see full size)

You get an HDR mode and a panorama mode as well as scene settings for the night and for sports. There are sliders for ISO and exposure level, plus a handy self timer with an adjustable countdown.
We were quite pleased with the quality of photos we were able to capture in the daytime. There was quite a lot of detail and not much post-processing noise. The photos were actually very usable. Things took a turn for the worse at night, though - subjects in images were barely discernable and the difference was quite literally night and day.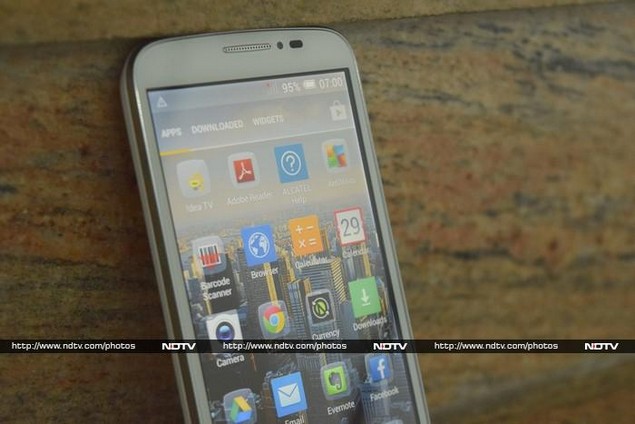 Performance
We weren't really happy with the screen on the Ultra+. In addition to being terribly low-resolution by today's standards for 5-inch devices, colours are washed out and viewing angles are just awful. Colours appear different when you look at the screen from different angles. Brightness is somewhat limited, and sunlight readability is not good at all.
The built-in speaker is surprisingly loud, but very shrill and tinny. Music is not reproduced well but at least you can hear what people say in movies and games.
We found the Idea Ultra+ to be fairly snappy in everyday tasks. We didn't have very high expectations and we weren't disappointed. Apps don't open very quickly and there are slight delays when transitioning between screens, such as when unlocking the phone. Some apps took a while to load, and while we didn't have trouble with casual games, we wouldn't hold out much hope that heavy 3D games will run at all.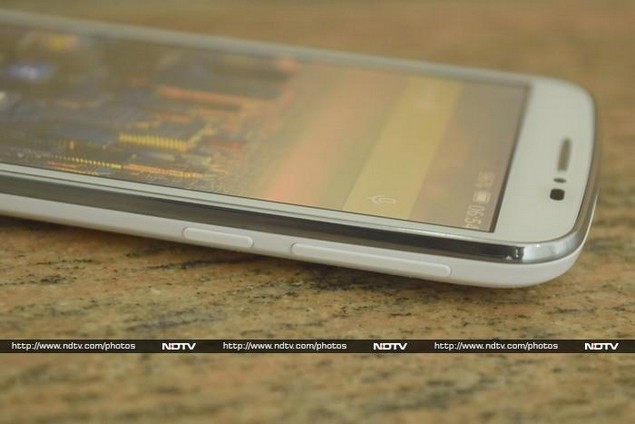 Benchmark scores were unexciting, which is consistent with what we've seen from other devices based on the same processor, such as the Lenovo S860. We got only 8.8fps in GFXbench and 3120 points in 3DMark's Ice Storm runthrough. Quadrant gave us a score of 18,155 overall, while the brand new AnTuTu 5 benchmark delivered 18,670 points.
The phone managed to play 720p clips and even our lightest 1080p clip, but your mileage will vary depending on file format and compression quality. The upper half of the rear got uncomfortably warm while playing HD videos.
One thing that stood out was the device's battery life. It lasted a respectable 6 hours, 9 minutes in our video loop test, and even with ordinary usage we were pleased to see how slowly the percentage readout dropped. You should be able to get a full day's use out of this phone without any problem.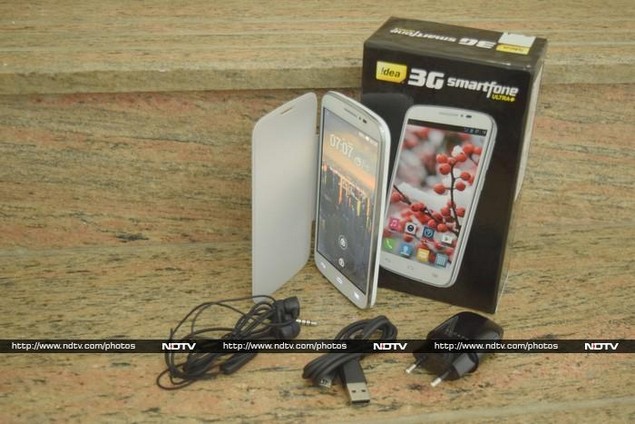 Verdict
The Idea Ultra+ is a very plain, inoffensive phone. There's really nothing wrong with it, but it doesn't stand out for any good reason either. Other options in the market at this price level include the Asus Zenfone 4 (Review | Pictures), Motorola Moto E (Review | Pictures) and Sony Xperia E1 (Review | Pictures) which all have something unique to offer, though they do also have smaller screens. The soon-to-be-launched Xiaomi Redmi 1S (Pictures) will be cheaper but looks to have specifications and features that will outdo the Ultra+ by quite a wide margin.
You can pick up the Ultra+ at a reasonable price, if you feel like it suits you. If you're already an Idea subscriber (or are planning to be one soon), you might want to check out the tariff plans and offers available and factor all those things into your purchasing decision.

Idea Ultra+ in pictures