Huawei recently launched Ascend G510 and Ascend Y300 under the affordable Android 4.1 (Jelly Bean) category. Huawei Ascend Y300 was originally showcased at the Consumer Electronics Show (CES) 2013 and has now made its way to India.
Given that there are plenty of smartphone makers that are currently offering affordable Android options in India, there seems to be a very little differentiation that is being offered to the consumers. So is Huawei able to bring something new to the table or it is going to another smartphone that gets lost in the crowd? Let's find out in this review.
Build/ Design
Of late most affordable smartphones makers have been striving hard to make their smartphones stand out in terms of design. However, Huawei Ascent Y300 does not seem to follow that pattern at all.
The smartphone seems to have a slight resemblance in terms of design with Huawei Ascend G510, just a bit smaller and slightly thicker. Measuring at 11.2mm thick, the Huawei Ascend Y300 seems a little bit too thick. However, the smartphone weighs 130 grams, which is not too heavy. The smartphone has conventional rectangular looks, which makes the Huawei Ascend Y300 look quite run of the mill.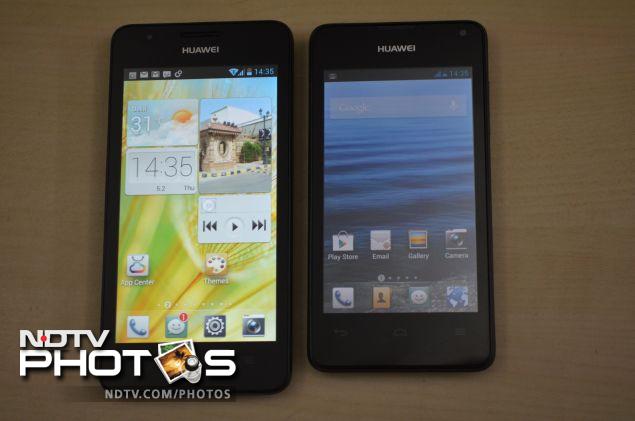 Most of the front is taken by the 4-inch screen, with has three capacitive buttons - Back, Menu and Home - are placed at the bottom panel. The body is made of plastic and the back has a textured finish that manages to save the smartphone from looking too plain. Overall, Huawei Ascend Y300 looks like a sturdy smartphone but is unlikely to win any design awards.
The power/ lock key is on the top left, which seems to be a slightly odd position and makes it slightly less accessible.
Display
Huawei Ascend Y300 comes with 4.0-inch TFT capacitive touchscreen, with a resolution of 480X800 pixels. Though the smartphone has a decent bright screen but it offers poor colour reproduction. The viewing angles of Huawei Ascend Y300 are also bad.
The screen of the smartphone is very reflective, so much so that it can easily double up as a mirror.
Moreover, it is difficult to view content on the screen under bright outdoor conditions even at full brightness levels.
Another disadvantage from the screen is that the touch response is not as fluid as one would expect from an Android Jelly Bean smartphone.
The display is also prone to smudges and fingerprints and have to be cleaned on a frequent basis.
Camera
The Huawei Ascend Y300 comes with a 5-megapixel rear camera with LED flash. The pictures clicked in broad daylight seem dull and lifeless. Also there is a bit of lag in the camera app and the smartphone takes a couple of second to snap a picture.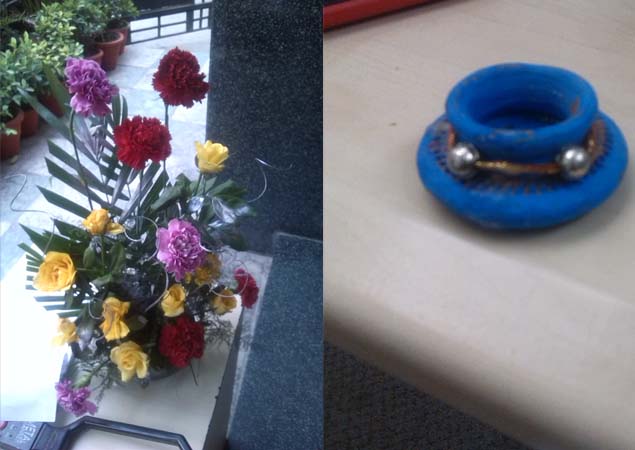 The pictures clicked indoor are very saturated and are two three tones brighter than the actual image. In addition to this, the pictures clicked indoors have an unusual yellow tinge.
There is no physical camera shortcut button and one has to rely on the on-screen button to capture images.
This Huawei smartphone also comes with a 0.3-megapixel front camera. The self-images clicked through this camera are very grainy and the video experience through it is dismissal. The front camera seems to suffer from a greater lag than the one on the rear.
Software/ User Interface
Huawei Ascend Y300 comes with Android 4.1.1 (Jelly Bean) and the company has also added a layer of its own Emotion User Interface 1.0. The Emotion UI adds gives you the option of choosing from the pre-installed themes to customise your Android experience. You can also download additional themes if you want to. These themes give a different appearance to the lock screen but none of them are fundamentally different from the traditional lock screen.
By default there are four home screens but one can add up to 9 and fill them up with apps and widgets. You can also organise your apps in various folders.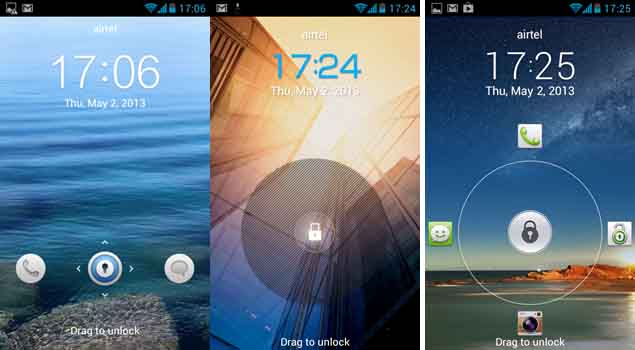 Also you can choose which transition you would want to apply while flipping from one home-screen to another. The default transition is the "Page", which makes you feel like you are flipping pages of a notebook and looks cool.
The Emotion User Interface also offers the "Me Widget", which one can customise to show the weather, the clock widget, common contacts, music and gallery widgets.
Huawei has not pre-installed too many apps on this smartphone and all that you can find is an AppInstaller, Backup, File Manager, Flashlight, FM radio, Play Music, Play Movies and Chrome Browser. However, you can always head to the Play Store to download all the apps that you may want.
There is no word on whether Huawei will be rolling out Android 4.2 update for this smartphone in the foreseeable future.
Performance
Huawei Ascend Y300 comes with dual-core 1GHz processor along with 512MB of RAM and Adreno 203 GPU. Owing to the 512 MB of RAM the smartphones we did feel a few lags while using the smartphone. It is difficult to multitask using this smartphone and any attempt to do so leads the Huawei Ascend Y300 to become sluggish or irresponsive.
Playing popular games such as Temple Run 2 and Angry Birds is a standard affair. However, you can feel slight lag while playing Temple Run.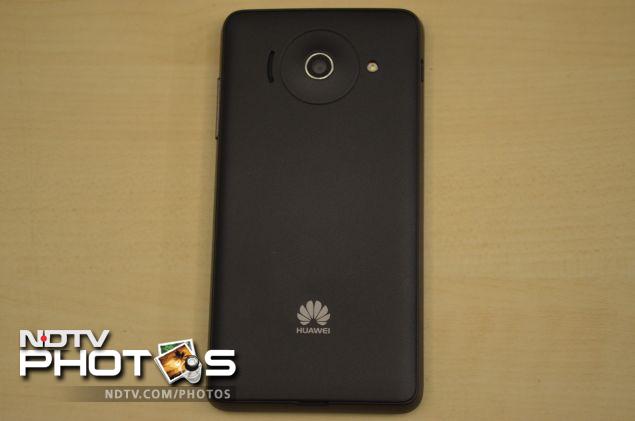 Apart from the stock Android browser, the smartphone also has the Chrome browser and browsing through both of them is a pleasant experience as webpages render well.
The smartphone comes with 4GB of internal storage, of which only 1.86 GB is available to the end user. You can however add a microSD card of up to 32GB to expand the memory.
The experience of playing sound and movies through the smartphone is decent. The audio quality of the Huawei Ascend Y300 is crisp and clear through the speakers as well as earphones.
The phone comes with a 1,730mAh battery, and based on our experience, it will not last even a single day. We charged the smartphone first thing in the morning and with medium to heavy usage, including 1-1.5 hours of phone calls, one Gmail account with push notifications, screen at maximum brightness, Twitter and Facebook notifications, the Huawei Ascend Y300 lasted just 8-9 hours. It's also worth pointing out that we had Wi-Fi turned on and switched off auto-brightness. The smartphones comes with a power saving option, which might help in managing the battery consumption better, depending on your usage pattern.
Verdict
Currently, there are plenty of Android smartphones available. However, there are only a handful of them that are offering Android 4.1 (Jelly Bean) at roughly Rs. 8,000. So, Huawei Ascent Y300 does fit in that need gap but the smartphone is very sluggish, does not offer a good camera experience and looks dated.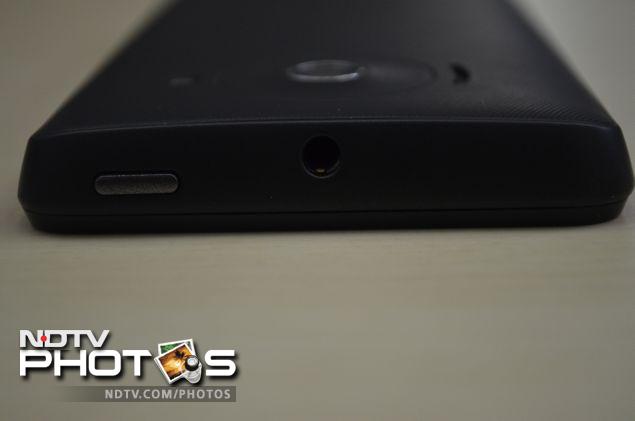 The only real positive for this smartphones is that it is a durable smartphone.
The other alternative that one can look at is recently launched Aurus II smartphone by Idea Cellular. It has a slightly smaller screen at 3.5-inches but is also cheaper at Rs. 6,490. However, we haven't had a chance to review the phone yet, so we can't be certain about its performance.
In addition to this if you don not mind an Android 4.0 (Ice Cream Sandwich) smartphone, then Lava Iris 501 and Xolo X500 (Review) are smartphones at the same price point that you might want to consider.

Price: Rs. 7,980