In 2013, HTC took a decision that helped the company's flagship smartphone stand out in a market where it's often difficult to differentiate one offering from another. Instead of competing with other Android phones on specifications or price, HTC made an attempt to introduce a premium design language of its own, a look that's 'distinctly HTC'.
While the HTC One (Review | Pictures) won rave reviews thanks largely to its industrial design, the smartphone failed to set the market on fire due to a variety of reasons. Undeterred, the company followed the same template with next year's flagship - the oddly named HTC One (M8) (Review | Pictures) - and in many ways took the design a little bit too far. But with better carrier deals in place, the consumer response was more enthusiastic, and with Desire series also finding plenty of takers, the company recently posted its third successive quarterly profit, after a series of losses.
(Also see: HTC One M9 vs. HTC One (M8))

With the HTC One M9, launched in Barcelona on Sunday, the company is carrying the One series forward, while addressing some of the problems of its predecessors, and we are not just talking about the dropped parentheses.
The HTC One (M8) had great ergonomics, but in day-to-day usage people often complained that the phone was too slippery. The M9 design acknowledges these problems, with the back and edges now featuring a coating that offers a little bit more friction than the M8, while still retaining its smoothness.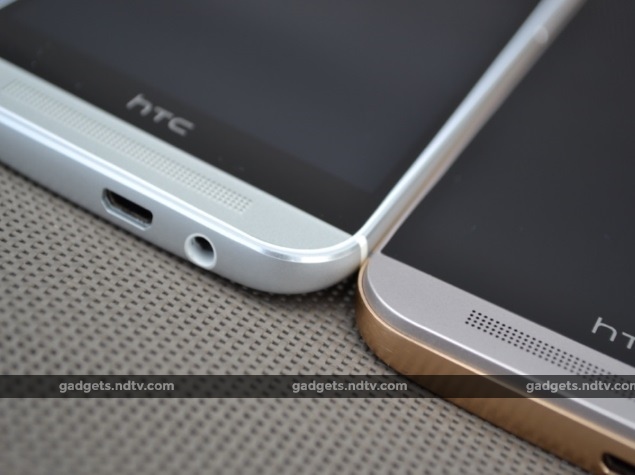 The HTC One (M8) (left) and the One M9 (right) side by side.
The HTC One M9 comes with an 'industry first dual finish' with new Gold on Silver and Gold on Gold colours, apart from Gold on Pink, and our personal favourite, the Gunmetal Grey that looks stunning as ever. The HTC One M9 scores high on industrial design and the in-hand feel is the best in class, better than even the iPhone 6 (Review | Pictures), though this is of course very subjective.
(Also see: Samsung Galaxy S6 vs. HTC One M9)
The M9 is marginally lighter than the M8 and it comes with a single part front where the bezel and main housing sit together. A scratch resistant coating ostensibly offers better protection to the metallic body, though we barely had time to test these claims.
(Also see: HTC Partners With Valve to Announce HTC Vive VR Headset)
Another noticeable change is that the continuous volume rocker has given way to separate volume up/ down keys. The new setup offers 'better feel and feedback' as per HTC, and the company also says the power and volume buttons now have a slightly different feel so you know which button you are pressing without having to figure out your fingers' position relative to the device.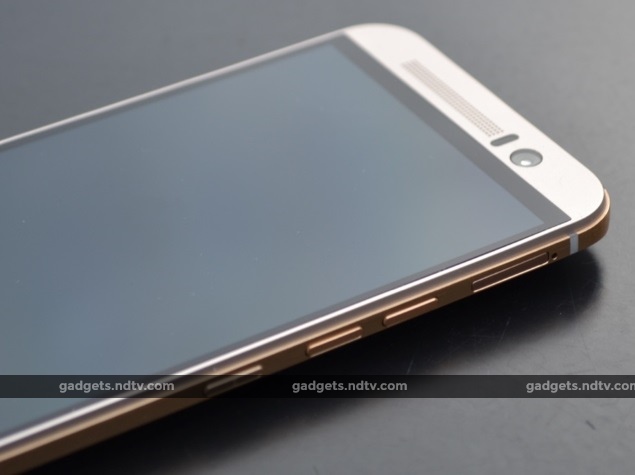 Specifications
The HTC One M9 is powered by the Qualcomm Snapdragon 810 octa-core 64-bit SoC that's been the subject of plenty of speculation due to the alleged heating issues. It comes with 3GB of RAM and 32GB internal storage, which is expandable by up to 128GB via microSD card. HTC says 21GB of the storage will be user accessible, though our test unit showed 18GB of free storage when plugged in as a drive to our computer. The M9 features a 5.0-inch full-HD display and is powered by a 2840mAh battery, rated to give up to 21.7 hours of talk time on 3G networks.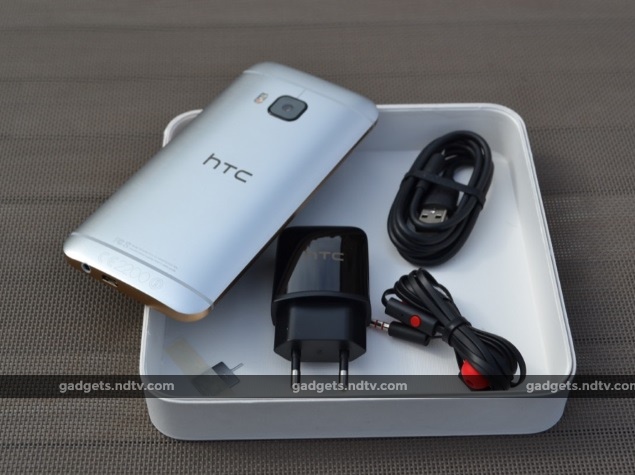 Like the HTC One (M8), the M9 also comes with NFC, which was surprisingly missing from the HTC One (M8 Eye) (Review | Pictures). Other specifications are in line with what you'd expect from a modern flagship, including Cat 6 LTE support with speeds up to 300Mbps and Cat 9 LTE (450Mbps) in some regions. The phone also supports TDD LTE Band 40 used by Indian operators to provide 4G services.
Software
HTC One (M9) comes with Android 5.0.2 Lollipop with the brand new Sense 7.0 UI on top. Custom user interfaces like Sense are always a touchy subject with the Android faithful, so without getting into the stock versus custom UI debate, let's look at what HTC has added to the latest version of Sense.
(Also see: HTC Partners With Valve to Announce HTC Vive VR Headset)
HTC is trying to make Sense smarter with contextual content that appears at the right time with the information you might need at that moment. First on the list are 'Morning Bundles' that bring the top news and your personal agenda of the day when you use the phone for the first time in the morning. Another type of bundle is Restaurant Bundle that shows up on your lock screen around meal times with suggestions on nearby restaurants you may like. These suggestions are powered by data from Foursquare, Yelp, and other sources popular in different markets (no Zomato in India, in case you are wondering).
The personalisation doesn't end there. Part of the default home screen is a smart launcher widget that shows apps based on your location and usage patterns. You can have three different profiles - Going Out, Work, and Home, each showing up to eight apps or folders, and your phone will automatically switch profiles based on your location. The choice of apps that show up will improve as you use the phone, and you can manually pin an app to a spot by keeping its icon pressed.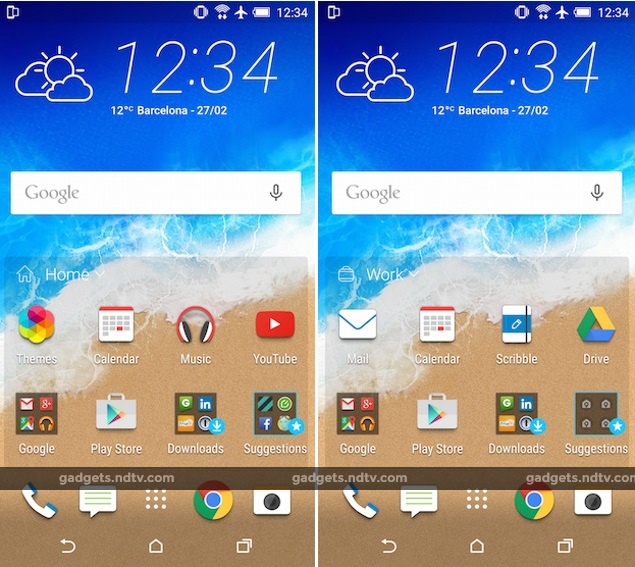 Pinned apps show across all profiles, so if there's something you use everywhere, like your browser, it would be a good idea to keep it pinned. Similarly, if you don't like any of the suggestions, you can remove the app from that particular profile. Anyone who's used Yahoo's Aviate launcher will be very familiar with the approach HTC is going with.
(Also See: The Best Free Launcher Apps for Android)
This dynamic home screen widget also comes with two folders - Downloads and Suggestions. Instead of plastering apps installed via Google Play all over your home screen, the HTC One M9 with Sense 7.0 will put them in the new Downloads folder, which shows up to 16 of your recently downloaded apps. The Suggestions folder contains app recommendations based on the apps you've installed and usage patterns.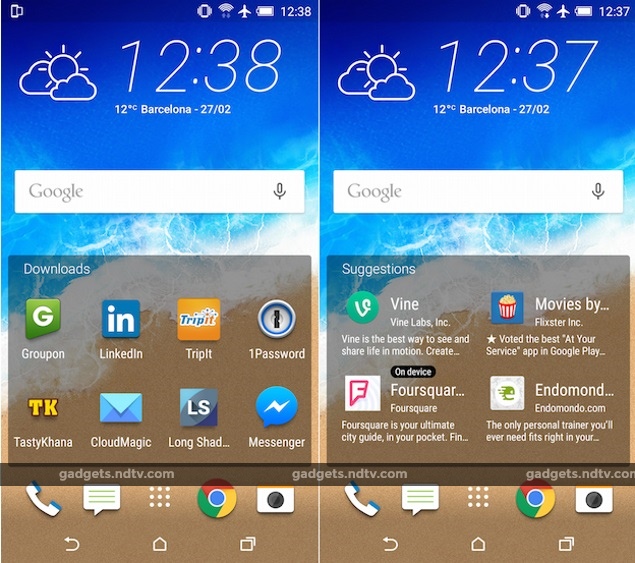 The HTC One M9 uses on-screen Home, Back, and Recent Apps by default, and HTC will now let you add a fourth button. So, for example, if you check your notifications very often, you can add a button which, when tapped, will show you the notifications area. You can also change the actions associated with the first three buttons.
With Sense 7.0, HTC is also introducing out-of-the-box support for themes that will let you customise your wallpaper, fonts, icons, sounds, textures, and colours. You can download themes from the store or create one of your own using the bundled app that lets you select a image as the starting point. This image becomes the wallpaper of your theme, with textures and icon colours automatically selected to go with this image. You can tweak these selections as per your taste or you can use HTC's Web-based theme creator to fully customise your theme. Initially, only free themes will be available from the store, but theme creators will be able to monetise their work by offering paid themes at a later stage.
The Sense TV app has been replaced by Peel Smart Remote, and since, like its predecessors, the HTC One (M9) comes with an IR port, you can continue to use the One as a remote. The app comes with schedule and settings for Indian DTH operators like Airtel, Tata Sky, and others.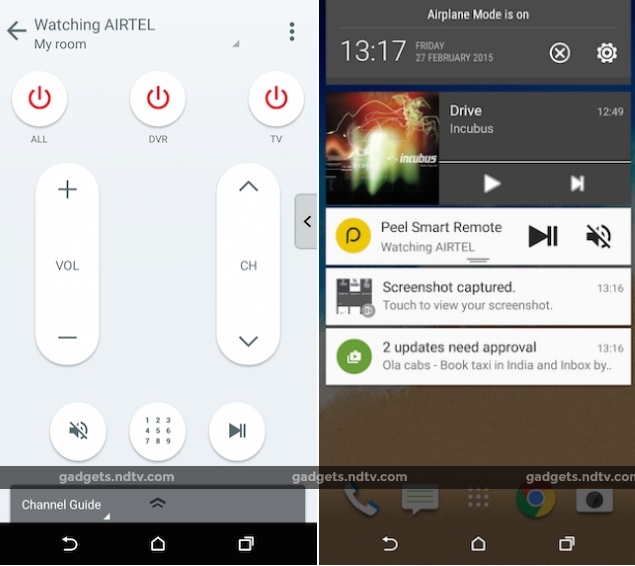 HTC has thrown in a new Help app to provide assistance to consumers on common problems, and the Fun Fit app for casual fitness tracking using only the phone's pedometer.
The HTC One M9 also comes with HTC Connect that lets the phone transmit audio to multiple sources over Bluetooth, DLNA, Miracast, Qualcomm's AllPlay, and BlackFire. You can even combine multiple sources into a single group. Do the three-finger swipe up in any app to quickly send the currently playing music to any of these groups. Sonos users will find this concept all too familiar.
Camera
HTC introduced its UltraPixel technology in the original One and we explained the concept at length in our review of the M7. While the low-light performance of the camera stood out, for other day to day usage the 4-UltraPixel rear shooter was considered rather inadequate. The HTC One (M8) added a second rear camera for depth sensing but the primary sensor, to the disappointment of many users, continued to be UltraPixel. The launch of the HTC One (M8 Eye) in October last year with a 13-megapixel rear camera but other specifications identical to the M8 was a response to what the public wanted - the HTC One (M8) package with a 'regular' camera.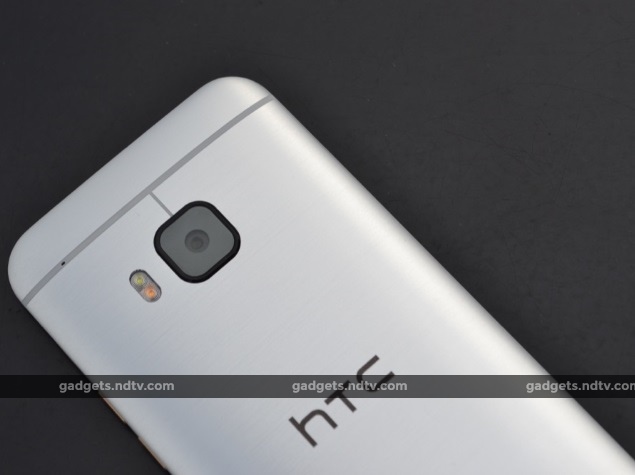 The M9 acknowledges this feedback from the get-go and bumps the rear camera to a 20-megapixel shooter that comes with a sapphire lens. The phone also drops the dual rear camera setup seen in the HTC One (M8) and HTC One (M8 Eye), so does that mean it's the end of the road for the experiment? Definitely not, a company executive told NDTV Gadgets that the bigger 20-megapixel sensor left no room in the chassis for the second rear camera, hinting the depth-sensing feature will make an appearance on a non-flagship HTC smartphone in the future.
The UltraPixel camera hasn't disappeared either; in fact it's closer to you than ever before, quite literally. The One M9 comes with a 4-UltraPixel front camera that HTC hopes will translate into better selfies due to its low-light photography capabilities.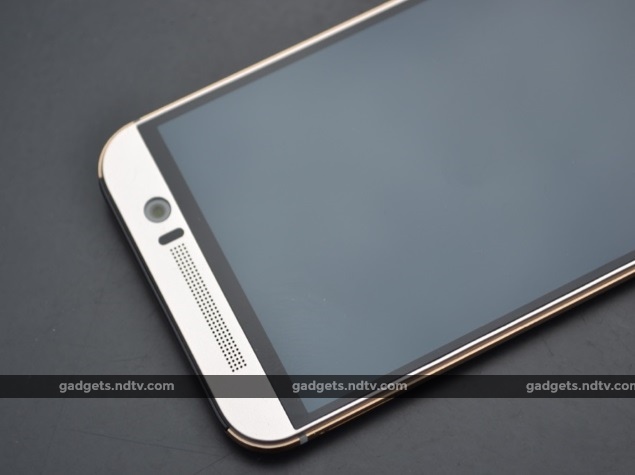 Unfortunately, there's no optical image stabilisation on the M9. Pictures clicked using the rear camera looked quite good but showed some amount of noise on closer inspection. HTC was quick to remind us the software in the units we spent a little over 24 hours with was not the one that will ship to consumers on launch day. The image quality is a function of the sensor's size and capabilities as well as the decisions made by the image processing software, so one hopes the little problems we saw can be fixed by tweaks made to the software before the first set of customers get their hands on the HTC One M9.
The HTC Camera app, which will be available via Google Play so users don't have to wait for new firmware for updates, comes with downloadable image modes to extend the camera's capabilities. Soon after the phone's release, users will be able to download a RAW mode that will let enthusiasts shoot pictures in RAW.
The M9 comes with a new photo editor that includes effects like double exposure, shape masking & blending, prismatic & mirroring, and more. The Photos app will also be able to connect to services like Facebook, Dropbox, Google+, and Flickr to offer a consolidated view of all your pictures saved across various services, a feature that's powered by Cloudex.
HTC One M9 buyers will also get 100GB of Google Drive storage free for two years.
Accessories
The HTC One M9 comes with BoomSound including Dolby Audio Surround that offers a surround sound experience via the built-in speakers as well as bundled headphones. HTC also plans to offer HTC Pro Studio earphones for the audiophiles at a later stage.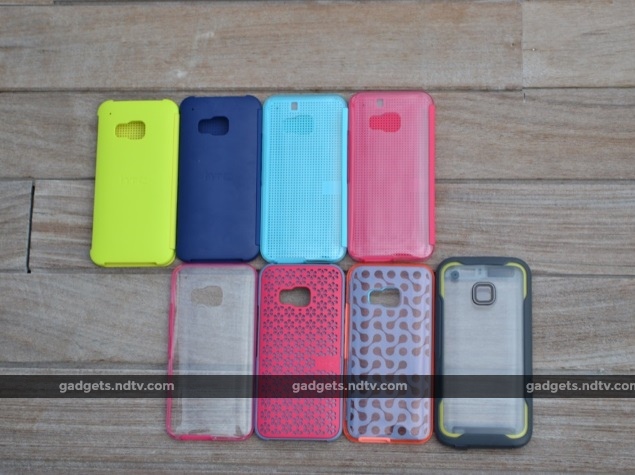 The HTC One M9 comes with a new range of HTC Dot View II cases that look brighter a Dot Message that let you see custom messages through the case in addition to the usual information like time, call notifications etc. The One M9 also comes with new clear back cases as well as an active case that's IP68 certified and offers protection from a 2-metre drop. HTC also showed us an active headset that's IP57 certified.
Final thoughts
The smartphone industry is right now at a stage everyone's making incremental changes to their products, and HTC is no different. While there are question marks around Snapdragon 810's real world performance and the One M9 lacks some features that competitors offer like optical image stabilisation and a fingerprint scanner, in addressing M8's design niggles and making a move away from UltraPixel technology for the rear camera, HTC has demonstrated a willingness to listen to its customers.
With the One M9, HTC has another winner in terms of design and the additions to Sense seem pretty useful. Stay tuned to NDTV Gadgets for a full review of the HTC One M9 at a later stage.
Disclosure: The correspondent attended a pre-MWC briefing in Barcelona at HTC's expense.

MWC 2015 in Pictures