Age usually doesn't suit gadgets well, and smartphones in particular grow old and obsolete quicker than other products. Within its own two-to-three-year lifespan, a flagship smartphone can go from being state-of-the-art to bargain-basement. Why then would anyone launch an already ageing 2015 smartphone in 2016, and hope to have it take on the extremely competitive mid-range?
That's exactly what HTC has done with the Desire 626 Dual SIM. This smartphone was first revealed globally over a year ago, but came to India with a different SoC and dual-SIM support only in February this year. Currently priced at Rs. 13,990, the phone hopes to take on strong mid-range competitors such as the Xiaomi Redmi Note 3 (Review) and Lenovo Vibe K4 Note (Review). We find out if it has what it takes in our review.
Look and feel
The Desire 626 Dual SIM follows HTC's typical design language for the Desire range, including the plastic body, dual-tone colour scheme, and lack of capacitive Android keys. The phone looks similar to the popular
HTC Desire 820
(
Review
), although it has a smaller screen. That said, it's fairly easy to hold and use thanks to its convenient size. It feels solid and is pleasant enough to look at.
The front of the phone has the front camera and the earpiece grille at the top, and a speaker and microphone at the bottom. Although the plastic rear panel appears to be removable, it isn't, and this keeps the battery non-accessible. The right side has the power and volume keys, the top has the 3.5mm audio socket, the bottom has the Micro-USB port and the left has a flap which covers the two Nano-SIM slots and microSD slot.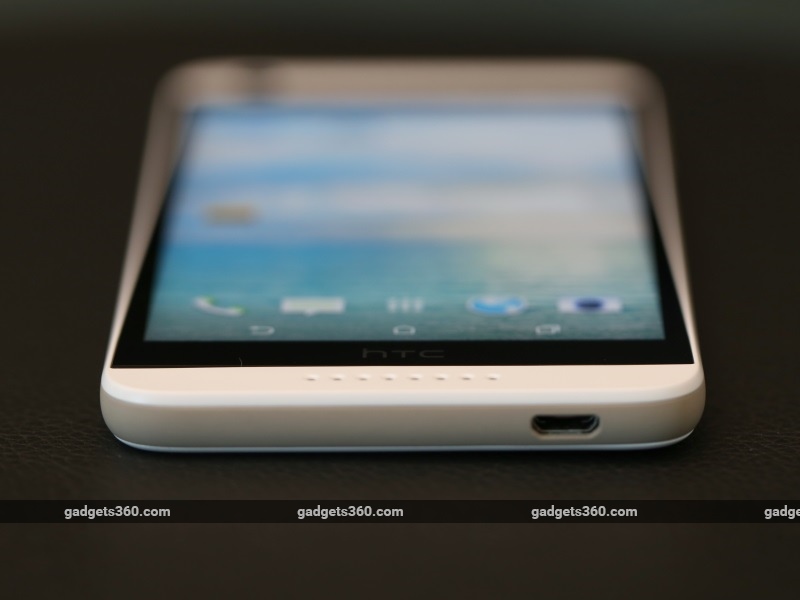 The rear camera, single-tone LED flash, and a small hole for a microphone are on the back. Our review unit was white, which was quite a grime magnet and needed frequent cleaning. On the whole, the Desire 626 Dual SIM has a fairly neat layout, and the result is a decent looking smartphone that appears to fit in well in its price segment.
The screen of the HTC Desire 626 Dual SIM is a 5-inch 720x1280-pixel affair with a pixel density of 294ppi. Although it's sharp and legible, it falls a bit short when it comes to colour accuracy and brightness. Colours feel a bit dull and unrealistic, and brightness is inconsistent even within different parts of the same image. Bright shades are too bright, while dull shades are barely visible under direct light. On occasion, this screen even put some strain on our eyes. It is simply not up to the mark.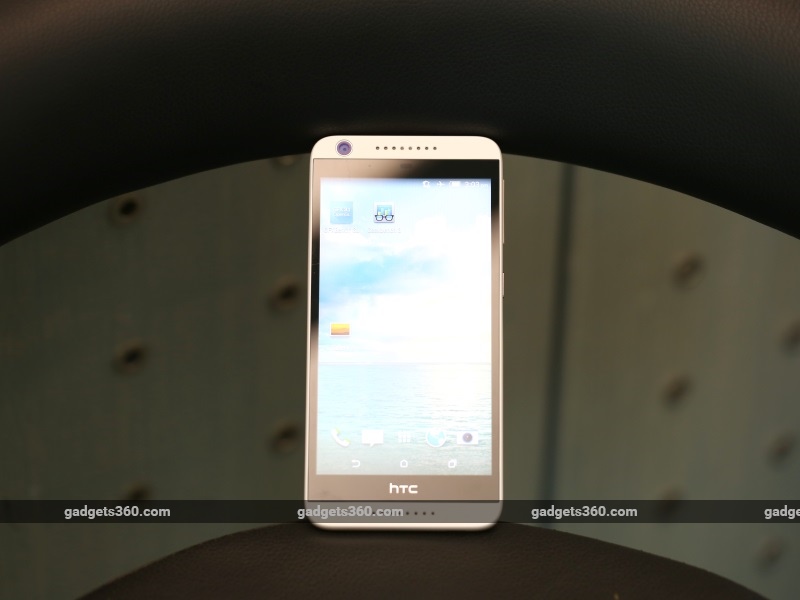 Specifications and software
The fact that the Desire 626 is a 2015 smartphone is most evident in its specifications sheet. The phone is powered by the octa-core MediaTek MT6752, clocked at 1.8GHz. This is an old SoC that was actually released back in 2014, and is immediately a dated option compared to other devices in the price segment. There's 16GB of internal storage (expandable by up to 32GB), 2GB of RAM, a 2000mAh battery, and 4G capability on both SIM slots (FDD Band 3 and TDD Band 40 both supported). Some global variants of the phone use Qualcomm's Snapdragon 410 SoC instead, but that version isn't available in India.
Another area where the phone's age shows is the software. The HTC Desire 626 Dual SIM runs on Android 4.4.4, now a full two generations behind the latest version. This is utterly unfathomable, considering that there are phones significantly cheaper than the Desire 626 that run Android 6.0. Pretty much all of today's phones come with Android Lollipop at the very least. Even if we consider that KitKat might have been acceptable a year ago, it just goes to show that the Desire 626 has not received any software updates since then and is unlikely to in the future.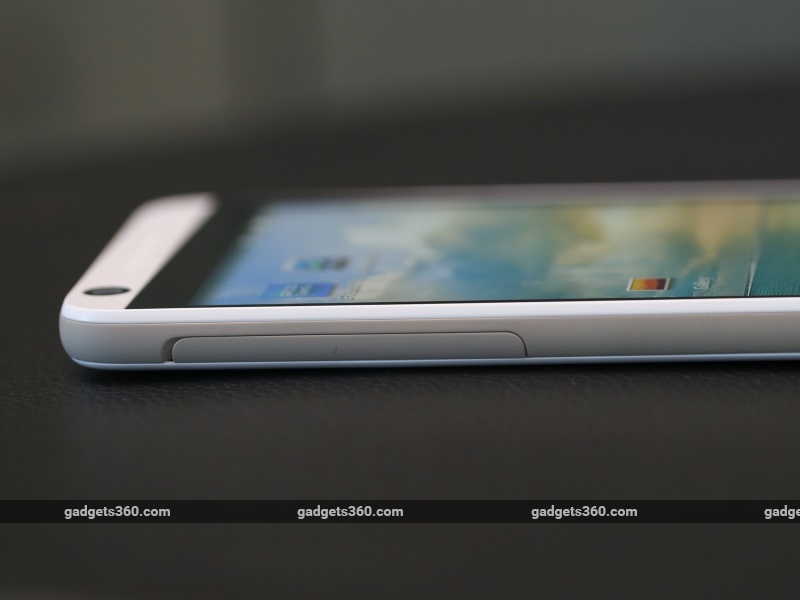 This is also the case with the HTC Sense overlay, which while decent, definitely looks old and lacks the refinement that newer versions have brought. Everything from the notifications shade to the app switcher looks dated, and has some of Android's old options that we haven't seen in a while, such as the runtime switcher that lets you choose between ART and now outdated Dalvik.
Naturally, a lot of hardware and software features that you would see in most of the current crop of sub-Rs. 15,000 smartphones are missing from the HTC Desire 626 because of its age. There's no fingerprint sensor, and the older software naturally lacks options that we now take for granted, such as specific app permissions. Additionally, competing phones such as the Lenovo K4 Note and Redmi Note 3 also have higher resolution screens, more RAM, better speakers, audio enhancements, and much more capable processors.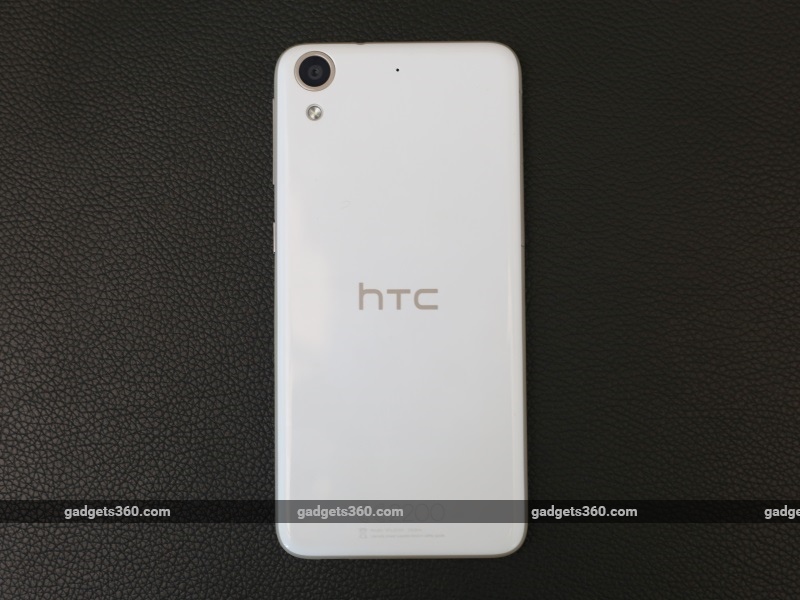 Camera
The HTC Desire 626 Dual SIM has a 13-megapixel primary camera with single-tone LED flash, along with a 5-megapixel front camera. Both cameras are capable of recording video at 1080p, while the rear camera also allows for various shooting modes such as multi-angle, panorama, motion tracking, HDR, and slow-motion video.
The camera app on the 626 is strangely not the typical HTC Camera app, but one that is strikingly similar to what we've seen on many of the budget phones we've been reviewing recently. This is disappointing, because the camera app is one of the reasons that HTC Sense is so good as a UI skin. However, the app itself is not bad at all. It's got all of the required functionality within easy reach, and works to help you take your pictures quickly.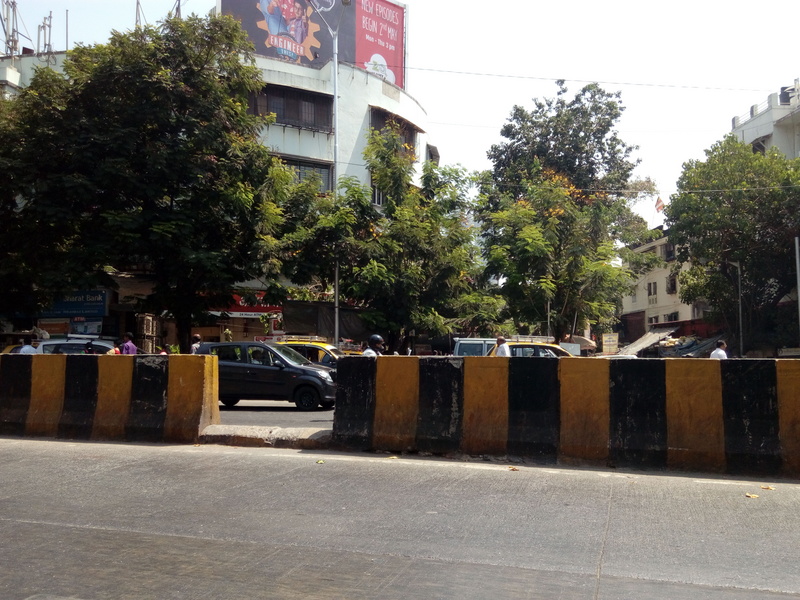 (Tap to see full size HTC Desire 626 Dual SIM camera sample)
The camera itself is a bit of a disappointment, however. Pictures have a hazy appearance, and this obviously means that there's very little sharpness or definition to them. Even still objects appear as such, which makes capturing anything in motion even harder. Bright scenes tend to get oversaturated, while dull ones appear dark and grainy.
This continues with low-light and close-up shots, and images up close also have a gloomy and hazy character. Noise, grain, and blurring are visible up close as well, and there's also a lot of washing out. Simply put, pictures are below par and do not compare favourably to those taken by any other phone in this price range.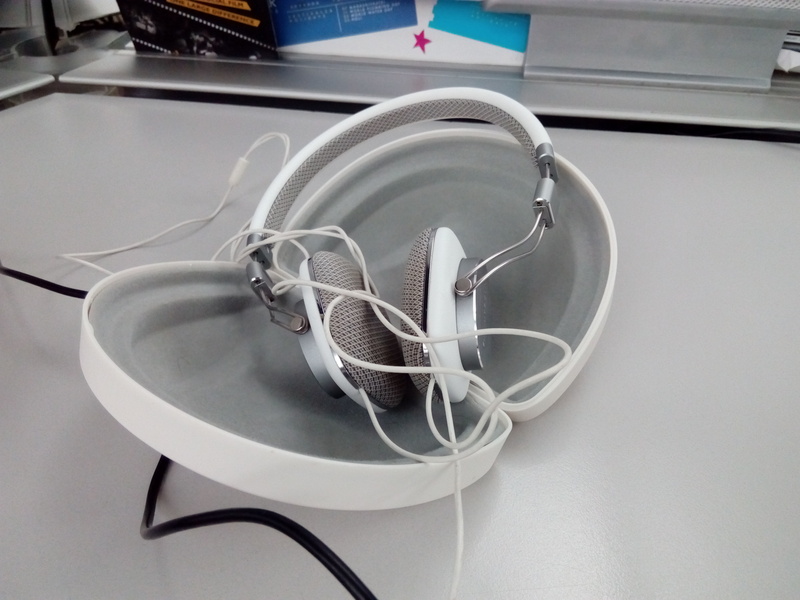 (Tap to see full size HTC Desire 626 Dual SIM camera sample)
Performance
While actual performance on the HTC Desire 626 Dual SIM isn't terrible by today's standards, it certainly isn't great either. There are occasional issues with responsiveness, but on the whole the phone runs smoothly enough. The outdated software did cause some issues such as some resource-heavy apps stuttering and crashing abruptly, but on the whole the phone is comfortable enough for ordinary day-to-day use. However, once again, it simply does not operate as well as most products available in the same price range today.
We ran our usual suite of benchmark tests, and had to go back to our review of the Lenovo Vibe S1 (Review) to compare scores, considering that was the last smartphone we reviewed based on this SoC. We got a score of 38,553 from AnTuTu, 13,254 from Quadrant, 6,873 in 3DMark Ice Storm Extreme and 26fps in the T-Rex test of GFXBench. The graphical benchmark tests produced decent results, but the others didn't match up to even the Vibe S1, which is likely because the S1 has more RAM. It's worth noting that the Vibe S1 just had its price slashed, and is now, at Rs. 12,999, is more affordable than the Desire 626.
The HTC Desire 626 Dual SIM has a 2000mAh battery, which ran for 6 hours, 5 minutes in our video loop test. This is lower than we're used to seeing even with older devices, and even in ordinary use, the battery drains far too quickly. We did not manage to get through a single day on a full charge. The mono speaker is also poor, producing sound that is tinny, soft and generally unsatisfactory. The Wi-Fi and cellular network antennas are fairly decent however, and manage to hold onto network comfortably.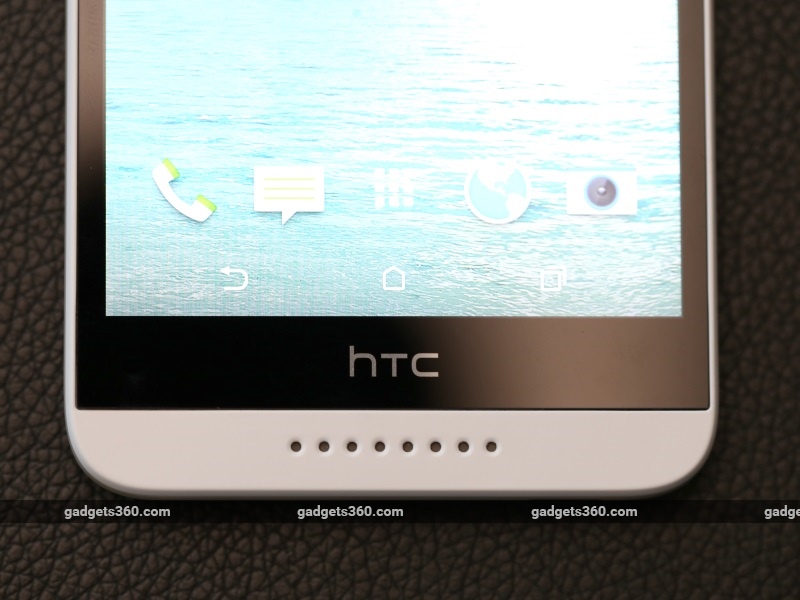 Verdict
In an age when it takes only a few months for a top-end smartphone to feel old and outdated, it makes no sense at all for HTC to have launched a smartphone that is over a year old at this price. Customers today are sensible, and a plethora of options with much more current features and specifications are available at the same price or less.

The HTC Desire 626 Dual SIM is simply not cut out for 2016, and represents a poor attempt by the company to maintain a foothold in the competitive Indian market. Even its decent looks are more than matched by other similarly priced devices, so there's no good reason to buy this phone. It runs on dated hardware and software, has poor battery life, and lacks features that are now expected, such as a capable camera. We simply cannot recommend the HTC Desire 626 Dual SIM, and would suggest that you go for options such as the Xiaomi Redmi Note 3 or Lenovo Vibe K4 Note instead.